Is this forum being moderated?
5420 views I manage the Decentralized Wastewater Management for Adaptation to Climate Change in Jordan (ACC Project) and previously coordinated the Climate-friendly sanitation services in peri-urban areas of Lusaka project in Zambia. My background is in Management, Economics and Information Systems.

Less

Posts: 162
Karma: 4
Likes received: 53
Re: Is someone moderating the discussion and what does this person do?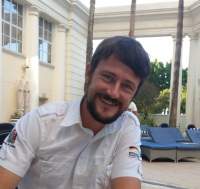 03 Jun 2013 05:47
#4568
by

tmsinnovation
Hi All
With this post I would just like to say thank you to the group of folks who are currently moderators on this forum. Some are more active than others, but nonetheless it is reassuring to know that there are a number of folks in the SuSanA community that are also keeping an eye out for spammers and inappropriate posts on the forum and have the power to take action immediately.
The current moderators of this forum, in no particular order, are:
Nelson Ekane, Cecilia Rodrigues, Kim Andersson, Cécile Laborderie, Arno Rosemarin, Doreen Mbalo, Dorothee Spuhler, Jürgen Eichholz, Christian Rieck, Rahul Ingle and Elisabeth von Münch
Thank you to all of you!

I would like to have a few more moderators on the forum particularly from Asia, Australia or the Americas as this would ensure that all time zones are covered better. If you are interested, please contact the secretariat (
This email address is being protected from spambots. You need JavaScript enabled to view it.
) and indicate your interest and then we can discuss what is involved.
Kind regards
Trevor
Trevor Surridge
Decentralized Wastewater Management for Adaptation to Climate Change in Jordan (ACC Project)
Project Manager

Deutsche Gesellschaft für
Internationale Zusammenarbeit (GIZ) GmbH
Ministry of Water and Irrigation, Shmeisani,
Amman
Jordan

You need to login to reply
Is this forum being moderated?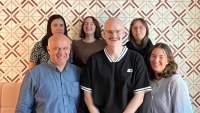 20 May 2013 17:11
#4440
by

secretariat
Yes, several people act as moderators for the forum. Currently the SuSanA secretariat is moderating the SuSanA Forum which means we may move a posting to the right category, delete double posts or any postings which violate the rules (see the Rules Page for further information:
forum.susana.org/forum/rules
).
If you would like to volunteer to moderate a certain category of the discussion forum please feel free to contact the SuSanA secretariat at
This email address is being protected from spambots. You need JavaScript enabled to view it.
.
The following user(s) like this post:
jkeichholz
You need to login to reply
Time to create page: 0.631 seconds