ANSI Calls on Expert Stakeholders to Participate in ISO Project Committee 318 on Community-Scale Resource-Oriented Sanitation Systems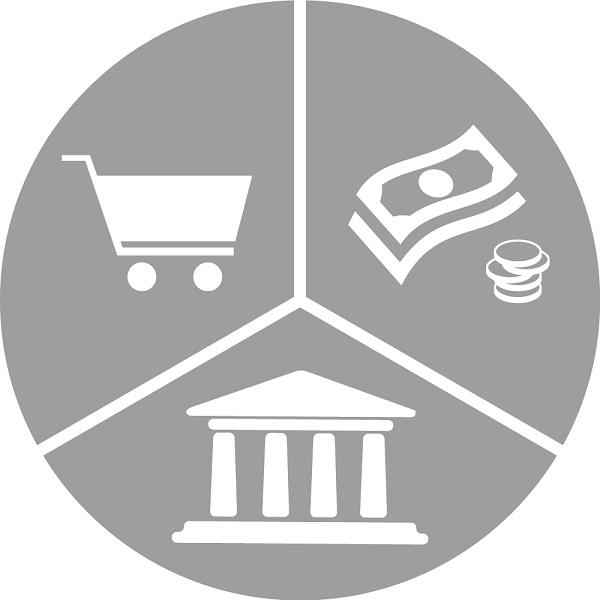 ANSI Calls on Expert Stakeholders to Participate in ISO Project Committee 318 on Community-Scale Resource-Oriented Sanitation Systems
24 Apr 2018 16:24
#24870
by

BGOODBAUM
By
Beth Goodbaum
As part of its long-term effort to foster enhanced sanitation on a global scale, the
American National Standards Institute
(ANSI), the U.S. member body of the
International Organization for Standardization
(ISO), is seeking participants for the newly formed ISO Project Committee (PC) 318, Community-scale resource-oriented sanitation treatment systems. ANSI, with intentions to partner with ASN, will serves as Secretariat to the committee will focus on the development of a new ISO standard for non-sewered sanitation treatment systems—integral to ensure general performance, safety aspects, and sustainability of such units.
ANSI seeks global participants to join the committee, which currently has 14 participating member countries and 12 observing member countries. It will meet for the first time on July 16-19, 2018, in Dakar, Senegal. Experts will work towards developing an international standard that will define the requirements and test methods to ensure safety, performance, and sustainability of community-scale resource oriented faecal sludge treatment units that service approximately 1,000 to 100,000 people.
The standard will apply to treatment units that in part:
a) Primarily treat human excreta
b) Are able to operate in non-sewered and off-grid environments
c) Are prefabricated
Professional collaboration will support efforts to reverse inadequate sanitation, considered a worldwide challenge. As of 2018, underdeveloped and unsafe global sanitation is still tied to crime, disease, and social inequity. The World Health Organization (WHO) reports that an estimated two billion people use latrines that aren't safely emptied and treated, and one billion people are forced to defecate in the open.
Without access to proper sewage treatment, pathogens from human waste make their way into the soil and water systems, contaminating food and water, and endangering human life. Other findings from UNICEF reveal the consequences of poor sanitation, that 88 percent of diarrhea—linked to many fatal diseases—is caused by contaminated water globally.
Current faecal sludge management approaches are insufficient and often unsafe, and have a direct and devastating impact on human health and safety, particularly when faecal sludge is unsafely disposed from on-site systems. The new committee will focus on reinventing fecal sludge treatment through the deployment of a standalone, industrial-scale, community- scaled resource- oriented sanitation treatment system. In order to realize the full impact of these technologies and deploy them safely at a larger scale, stakeholders are needed to develop relevant safety and performance guidelines for commercial systems.
In related efforts, ANSI, with the support of the Bill & Melinda Gates Foundation leads efforts to develop international standards on Sustainable non-sewered sanitation systems. Part of the solutions, which is currently underway in
ISO/PC 305
, is to develop an international performance standard for consumer-level household scale toilets and integrated treatment systems. Another critical step that ISO/PC 318 will focus on is fecal sludge treatment through the development of sanitation treatment units.
ANSI – as the secretariat to ISO PC 318 encourages all interested stakeholders to contact their national standards body or Sally Seitz, PC 318 secretary, ANSI, at
This email address is being protected from spambots. You need JavaScript enabled to view it.
.
To request the New Work Item Proposal, contact ANSI's Kemi Allston at
This email address is being protected from spambots. You need JavaScript enabled to view it.
.
About ANSI
The
American National Standards Institute
(ANSI) is a private non-profit organization whose mission is to enhance U.S. global competitiveness and the American quality of life by promoting, facilitating, and safeguarding the integrity of the voluntary standardization and conformity assessment system. Its membership is comprised of businesses, professional societies and trade associations, standards developers, government agencies, and consumer and labor organizations. The Institute represents and serves the diverse interests of more than 270,000 companies and organizations and 30 million professionals worldwide. ANSI is the official U.S. representative to the International Organization for Standardization (ISO) and, via the U.S. National Committee, the International Electrotechnical Commission (IEC). For more information, visit
www.ansi.org
.
About ISO
The International Organization for Standardization (ISO) is a worldwide federation of national standards bodies from more than 160 countries. Based in Geneva, Switzerland, ISO is a non-governmental organization whose mission is to promote the development of standardization and related activities in the world with a view to facilitating the international exchange of goods and services, and to developing cooperation in the spheres of intellectual, scientific, technological, and economic activity.
ISO's work results in international agreements which are published as international standards and other types of ISO documents. ISO standards are developed by groups of experts, within technical committees (TCs), subcommittees (SCs), and project committees (PCs). Each committee, which focuses on a different subject, is made up of representatives of industry, NGOs, governments, and other stakeholders, who are put forward by ISO's members.
You need to login to reply
Re: ANSI Calls on Expert Stakeholders to Participate in ISO Project Committee 318 on Community-Scale Resource-Oriented Sanitation Systems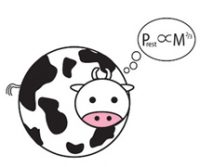 25 Apr 2018 01:40
#24874
by

kimgerly
Are EXPLODING homeless encampments in cities/urban locales throughout the USA being included as part of the stakeholders' audience?
I enquire, because these homeless/housing challenged folks ALSO require access to a more holistic, resilient sanitation opportunity i.e. thermophilic composting of humanure. Unfortunately, these citizens lack dignified, and ready-access to conventional means to 'clear their tubing', so their only recourse is to 'decorate' and defecate on the concrete.
kimberly king | out think the box |
This email address is being protected from spambots. You need JavaScript enabled to view it.
|
www.linkedin.com/in/kimgerly
---
out thinking the box | poo guru | hope & trimethylxanthine addict | solving spherical cow problems | fluid mechanics | heat transfer | communicating complex technical topics in basic terms that anyone can understand

You need to login to reply
Time to create page: 1.296 seconds