Condominial Sewerage in Brazil
27.9k views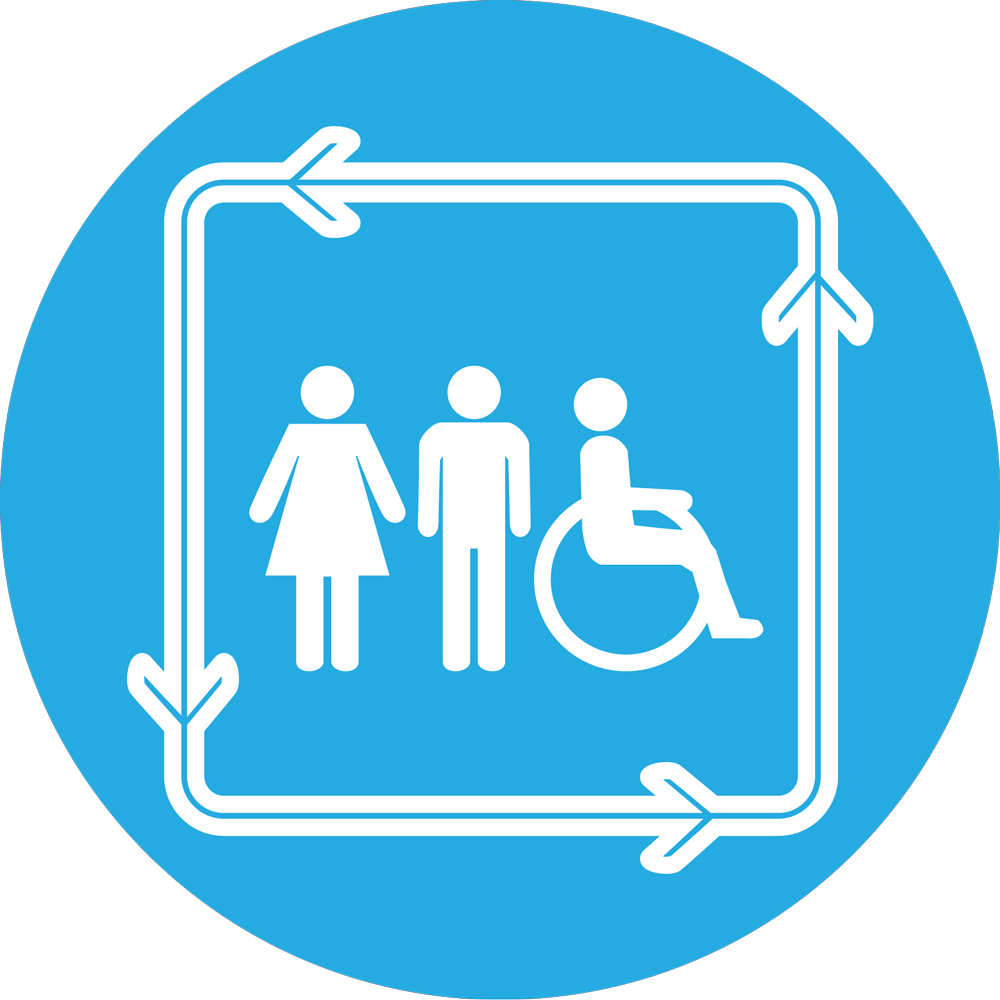 Re: Condominial Sewerage in Brazil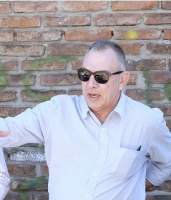 19 Jun 2018 21:42
#25411
by

ivanpaivajr
Elisabeth

I think it is very interesting to suggest a more complete article on the theme of condominial sewage for wikipedia and to make a connection with the SUSANA forum to deepen the discussions.
We will elaborate the text proposal with more specific information as main experiences and numerical data.
We are maintaining communication until the conclusion of a final text

Ivan Paiva
Civil engineer specialist in condominial sewage
You need to login to reply
Re: Condominial Sewerage in Brazil
18 Jun 2018 16:55
#25399
by

Elisabeth
Dear Ivan,
You said: "We can make a suggestion of text to edit in wikipedia."
My answer: yes, please!
Imagine we get a really good Wikipedia article on this topic. Then in future, when people ask questions about condominial sewerage our first response could be: "please read the Wikipedia article and then if you have further questions please come back to the forum and ask more".

Keep in mind when you make suggestions for the Wikipedia article to use plenty of good, reliable sources for any of the main statements, especially any statements involving numbers or places (the resources cited should ideally be in English).
Perhaps later, it might also be interesting to translate the Wikipedia article to Portuguese. Is the Portuguese version of Wikipedia used a lot in Brazil?
Regards,
Elisabeth
You need to login to reply
Re: Condominial Sewerage in Brazil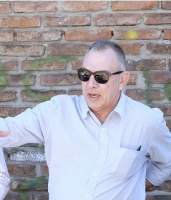 18 Jun 2018 16:38
#25398
by

ivanpaivajr
Hi Ainul

Like any sewage system there will be clogging if there is misuse by users which should be reduced with sanitary education activities with the residents. In the case of the condominial the identification of the place of the obstruction is facilitated by the existence of the inspection boxes along the pipes. Due to the small depths and the access through the inspection boxes the operation activity is quite simple and can be done even by the population itself. The operating model must be defined during the planning of the deployment and may be the company that operates the sanitation system, private companies or even the population itself.

Regards

Ivan
Civil engineer specialist in condominial sewage
You need to login to reply
Re: Condominial Sewerage in Brazil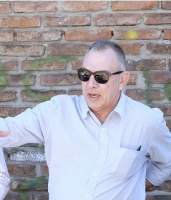 18 Jun 2018 14:51
#25397
by

ivanpaivajr
In my view I think the article on the condominium sewerage should not be mixed with that of the simplified considering that the condominial goes beyond the engineering issue. On the other hand the article about condominial in wikipedia is very summarized and could be extended. We can make a suggestion of text to edit in wikipedia.

Ivan
Civil engineer specialist in condominial sewage
You need to login to reply
Re: Condominial Sewerage in Brazil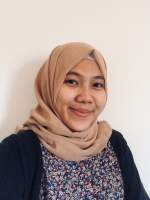 18 Jun 2018 09:44
#25394
by

ainulfirdatun
Hi Grace,

Thank you for the great video as well as for providing the bibliography. I am just wondering if there is clogging in the pipe and since it is a block system, so how do we know who (or let's say which house) has made the system clogged? Is the company who built the system also fully responsible for the maintenance?

Regards,
Ainul
You need to login to reply
Re: Condominial Sewerage in Brazil
17 Jun 2018 16:35
#25393
by

Elisabeth
Dear Grace,
Can we please add your Masters thesis to the SuSanA library?
And thanks for providing your bibliography (pity that only few items have URLs, but I guess they can all be found with Google).
It occurred to me: would you be interesting in bringing the Wikipedia article on condominial sewers up to scratch? It is very short, see here:
en.wikipedia.org/wiki/Condominial_sewerage
One could start with picking out those references from your list that should definetely be cited and then adding information with those references as sources.
The Wikipedia article on simplified sewerage (
en.wikipedia.org/wiki/Simplified_sewerage
) is the overarching article and has more details. I wonder whether it would be wiser to merge the two rather than keeping them separate. What do you think?
(there is a previous discussion here in Wikipedia from 2014 where it was debated whether the article should be deleted or merged:
en.wikipedia.org/wiki/Wikipedia:Articles...Condominial_sewerage
)
If you think it's a good idea but feel scared by the thought of editing Wikipedia, then don't worry. I can help you or even do it for you if you tell me what needs to be done.
Regards,
Elisabeth
The following user(s) like this post:
ivanpaivajr
You need to login to reply
Re: Condominial Sewerage in Brazil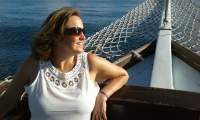 18 May 2018 16:16
#25116
by

gracebeeler
I wrote did my masters degree research on condominial in Brazil (the film is a movie version of my capstone paper). I'm attaching my bibliography here, as some of it might be of interesest to you and in any case it is good to have a list or resources together in one place. Especially valuable are the evaluations by Borja and Moraes, which I hope to translate soon.
Bibliography
ADB, Pakistan Low Cost Housing Project, Report 1989.
Allen, Adriana. "Neither rural nor urban: service delivery options that work for the peri-urban poor." Peri-urban Water and Sanitation Services. Springer Netherlands, 2010. 27-61.
Bakalian, Alex, and N. Vijay Jagannathan. "Institutional aspects of the condominial sewer system." Infrastructure Notes, W&S No. SW6. Washington DC: World Bank (1991).
Borja, P., and L. Moraes. "Programa de saneamento ambiental da Bahia, Bahia Azul: características, resultados e análise crítica." Avaliação epidemiológica do impacto das ações do Programa Bahia Azul. Fiocruz, Salvador (2012).
Borja, "Sistema condominial de esgoto: uso- funcionamento e perspectivas para a universalização." WATERLAT Network Working Papers Research Projects Series SPIDES –DESAFIO Project –Vol. 1 No1. 2013
Bortoliero, Simone. "O Esgotamento Sanitário em Salvador: Questionamentos sobre o Programa Bahia Azul." Fórum Controle Social do Bahia Azul. 2010. Web. 10/22/2016.
bahiaazul2010.blogspot.com/2010/06/o-esg...rio-em-salvador.html
Briscoe, John. "Financing water and sanitation services: the old and new challenges." Water Supply 14.3 (1996): 1-17.
Briscoe, John, and Harvey A. Garn. "Financing water supply and sanitation under Agenda 21." Natural Resources Forum. Vol. 19. No. 1. Blackwell Publishing Ltd, 1995.
Briscoe, John, and Mike Garn. Financing Agenda 21: Freshwater. World Bank, Transport, Water, and Urban Development Department, 1994.
Briscoe, John, and Andrew Steer. "New approaches to sanitation- a process of structural learning." Ambio. Stockholm 22.7 (1993): 456-459.
Castro, J. E., and H. M. R. Ferreira (2015a). "The condominial sanitation system in Zones of Special Social Interest (ZSSI) in Recife, Brazil", in J. E. Castro (Ed.), WATERLAT-GOBACIT DESAFIO. Working Papers, DESAFIO Project Series SPIDES, Vol. 2, No7. 2015Available at:
waterlat.org/WPapers/WPSPIDES27.pdf
.
Cernea, Michael M. The building blocks of participation: testing bottom-up planning. Vol. 166. World Bank Publications, 1992.
Companhia Pernambucana de Saneamento (COMPESA) (1980), Plano Diretor de Esgotamento Sanitário da RMR, elaborado por Aquaplan, Vol.1, Recife: COMPESA.
De Bruijne, Gert, Mirjam Geurts, and Brian Appleton. Sanitation for all?. Delft: IRC International Water and Sanitation Centre, 2007.
de Carvalho Filho, José Juliano, & Mendonça, M. L. (2007). Agrarian policies and rural violence in brazil. Peace Review: A Journal of Social Justice, 19(1), 77-85.
Eales, Kathy. "Partnerships for sanitation for the urban poor: Is it time to shift paradigm." Essay for Symposium on Urban Sanitation. IRC International Water and Sanitation Centre. Delft, The Netherlands. 2008.
Fewtrell, L., Kaufmann, R. B., Kay, D., Enanoria, W., Haller, L., & Colford Jr, J. M. (2005).
Finsterbusch, Kurt, and Warren A. Van Wicklin. "The contribution of beneficiary participation to development project effectiveness." Public Administration and Development 7.1 (1987): 1-23.
Foster, Vivien. "Considerations for regulating water services while reinforcing social interests." United Nations Development Program, Washington DC (1998).
Foster, Vivien. "Condominial water and sewerage systems: costs of implementation of the model." Condominial water and sewerage systems: costs of implementation of the model. Banco Mundial, 2001.
Gamer, Robert E. The developing nations: a comparative perspective. McGraw-Hill Humanities, Social Sciences & World Languages, 1982.
Garbarino, S., et al. "The Political Economy of Sanitation: How can we increase the investment and improve service for the poor." Washington DC: Water and Sanitation Programme (2011).
Gorell, Richard A. Families in shantytowns in Sao Paulo, Brazil, 1945-1984: the rural-urban connection. Diss. RA Gorell, 1990.
Guimaraes, Silvia Helena. Inequality, Informality, and Violence: Asocio-spatial Analysis of Squatter Settlements in Rio de Janeiro and São Paulo. University of California, Berkeley, 2002.
Guimet, V., et al. "Cost-effective and Sustainable Sanitation Options." Water Practice and Technology 5.4 (2010): wpt2010110.
Hall, David, and Emanuele Lobina. "Sewerage works: public investment in sewers saves lives." (2008).
Hasan, Arif. "A model for government-community partnership in building sewage systems for urban areas: The experiences of the Orangi Pilot Project–Research and Training Institute (OPP-RTI), Karachi." Water science and technology 45.8 (2002): 199-216.
Hasan, Arif. "Financing the sanitation programme of the Orangi Pilot Project—Research and Training Institute in Pakistan." Environment and Urbanization 20.1 (2008): 109-119.
Hogrewe, William, Steven D. Joyce, and Eduardo A. Perez. Unique challenges of improving peri-urban sanitation. Washington (DC): US Agency for International Development, 1993.
Howard, Guy, et al. "Securing 2020 vision for 2030: climate change and ensuring resilience in water and sanitation services." Journal of water and climate change 1.1 (2010): 2-16.
Hubbard, Brian, et al. "A community demand-driven approach toward sustainable water and sanitation infrastructure development." International journal of hygiene and environmental health 214.4 (2011): 326-334.
Isham, Jonathan, Deepa Narayan, and Lant Pritchett. "Does participation improve performance? Establishing causality with subjective data." The World Bank Economic Review 9.2 (1995): 175-200.
Jacobi, Pedro. "Políticas públicas: uma agenda de questões e indagações no contexto da transição." Anais: Encontros Nacionais da ANPUR 3 (2012).
Kleemeier, E. (2000). The Impact of Participation on Sustainability: An Analysis of the Malawi Rural Piped Scheme Program. World Development, 28(5), 929–944.
doi.org/10.1016/S0305-750X(99)00155-2
Komives, Kristin. Designing pro-poor water and sewer concessions: early lessons from Bolivia. Vol. 2243. World Bank Publications, 1999.
Korten, David C. "Community organization and rural development: A learning process approach." Public administration review (1980): 480-511.
Korten, Frances. "Community Participation a Management Perspectives on Obstacles Anoptian Bureaucracy and The Poor: Closing the Gap." The Asian Institute of Management, Manila 2 (1985).
Letema, Sammy, and Bas van Vliet. "Converging scales of urban sanitation infrastructures and management." Urban Waste and Sanitation Services for Sustainable Development: Harnessing Social and Technical Diversity in East Africa (2013): 129.
Letema, Sammy, Bas van Vliet, and Jules B. van Lier. "Sanitation policy and spatial planning in urban East Africa: Diverging sanitation spaces and actor arrangements in Kampala and Kisumu." Cities 36 (2014): 1-9.
Mader, Helena. "Em Brasília, 99% das residências têm sistema eficiente de coleta de esgoto." Correio Braziliense. 11/18/2011. Web. Accessed 11/16/2016
www.correiobraziliense.com.br/app/notici...leta-de-esgoto.shtml
Mara, Duncan, ed. Low-cost sewerage. John Wiley, 1996.
Mara, Duncan, Andrew Sleigh, and Kevin Tayler. "DFID PC-based Simplified Sewer Design." (2001).
Mara, D. D. "Sanitation for all in periurban areas? Only if we use simplified sewerage." Water Science and Technology: Water Supply 5.6 (2005): 57-65.
Mara, D. D. "Technical solutions for the urban poor: Going to scale with proven low-cost solutions." (2008).
Mara, D. D. "Sanitation Now: What is Good Practice and What is Poor Practice?." Proceedings of the IWA International Conference 'Sanitation Challenge: New Sanitation and Models of Governance'. Wageningen: Sub-department of Environmental Technology, Wageningen University, 2008.
Mara, D. D., and Jeff Broome. "Sewerage: a return to basics to benefit the poor." Municipal Engineer 161.4 (2008): 231-237.
Mara, Duncan, and Graham Alabaster. "A new paradigm for low-cost urban water supplies and sanitation in developing countries." Water Policy 10.2 (2008): 119-129.
Mara, Duncan. "Sanitation: What's the real problem?" IDS Bulletin 43.2 (2012): 86-92. .
McGranahan, Gordon. "Realizing the right to sanitation in deprived urban communities: meeting the challenges of collective action, coproduction, affordability, and housing tenure." World Development 68 (2015): 242-253.
McGranahan, Gordon. "Community-driven sanitation improvement in deprived urban neighbourhoods: meeting the challenges of local collective action, co-production, affordability and a trans-sectoral approach." SHARE, 2013.
McPherson, H. J., and M. G. McGarry. "User participation and implementation strategies in water and sanitation projects." International journal of water resources development 3.1 (1987): 23-30.
Melo, Jose Carlos. "The experience of condominial water and sewerage systems in Brazil." Case studies from Brasılia, Salvador and Parauapebas. Lima: Water and Sanitation Program Latin America (2005).
Mitchell, Kristen. "Market-Assisted Land Reform in Brazil: A New Approach to Address an Old Problem." NYL Sch. J. Int'l & Comp. L. 22 (2003): 557.
Mori, Shozo, et al. "Innovative methodology of demand responsive approach for large-scale water supply and sewerage/on-site sanitation projects in developing countries using participatory GIS with high resolution satellite imagery." Journal of Water Supply: Research and Technology-Aqua 60.5 (2011): 294-304. Note, Field. "Alternative Technologies for Water and Sanitation Supply in Small Towns." (2005).
Nance, E., & Ortolano, L. (2007). Community Participation in Urban Sanitation Experiences in Northeastern Brazil. Journal of Planning Education and Research, 26(3), 284–300.
doi.org/10.1177/0739456X06295028
Nance, Earthea B. Putting participation in context: an evaluation of urban sanitation in Brazil. Diss. Stanford University, 2004.
Nance, Earthea B. "Multistakeholder evaluation of condominial sewer services." American Journal of Evaluation 26.4 (2005): 480-500.
Nance, Earthea. Engineers and Communities: Transforming Sanitation in Contemporary Brazil. Rowman & Littlefield, 2013.
Narayan, Deepa. "Contribution of people's participation: Evidence from 121 rural water supply projects." Environmentally sustainable development ocassional paper series. No. 1. World Bank, 1994.
Neder, K. D., and P. Nazareth. "Condominial Sewerage Systems for the Federal District of Brazil." CAESB-Water and Sewerage Company of Brasília, drawn from: http://www. efm. leeds. ac. uk/CIVE/Sewerage/(Last accessed 07/06/08) (1998). Web. Accessed 11/21/2016
www.efm.leeds.ac.uk/CIVE/Sewerage/articles/condominial1.pdf
Nijman, Jan. "A study of space in Mumbai's slums." Tijdschrift voor economische en sociale geografie 101.1 (2010): 4-17.
Paul, Samuel. Community participation in development projects. Washington, DC: World Bank, 1987.
Perez, Eddy, and Jonathan Parkinson. "Taking sanitation to scale." Waterlines 25.2 (2006): 2-4.
Could not access PDF, but the title is very promising.
Porter, Richard C., and Ellen A. Maurer. Providing Urban Environmental Services in Developing Countries. No. 11900. 1993.
Prokopy, Linda Stalker. "The relationship between participation and project outcomes: Evidence from rural water supply projects in India." World development 33.11 (2005): 1801-1819.
"Ranking do Saneamento" Estudo Trata Brasil. 2015.
Rissoli, Cesar Augusto. interview with WATERLAT GOBACIT, 2015. .
Russ, Laura W., and Lois M. Takahashi. "Exploring the influence of participation on programme satisfaction: lessons from the Ahmedabad Slum Networking Project." Urban Studies (2012): 0042098012456248.
Samuels, David. "Reinventing local government? Municipalities and intergovernmental relations in democratic Brazil." Democratic Brazil: actors, institutions, and processes (2000): 77-100.
Sánchez, Eduardo, Túpac Mejía, and Stef Smits. "Capacity for local governance of sanitation services provision among poor urban communities in Honduras."
Sundaravadivel, M., and S. Vigneswaran. "Non-Conventional Sewerage." Wastewater Recycling, Reuse, and Reclamation-Volume II (2009): 190.
Türker, U. (2011). Alternative sewerage solution: Condominial method and its application. Physics and Chemistry of the Earth, Parts A/B/C, 36(5–6), 179–186.
doi.org/10.1016/j.pce.2010.03.038
Türker, Umut, Majed Hamad Abu Zahrah, and Hüseyin Gökceku. "Alternative path on sewerage system; condominial method and its application." International Conference on Environment: Survival and Sustainability. Vol. 19. 2007.
Tilley, Elizabeth, Christian Zurbrügg, and Christoph Lüthi. "A flowstream approach for sustainable sanitation systems." Social perspectives on the Sanitation Challenge. Springer Netherlands, 2010. 69-86.
UN, D. E. S. A. "World Urbanization Prospects: The 2014 Revision." (2015).
Vargas-Ramírez, Miguel, and Teresa Cristina Lampoglia. "Scaling-up using condominial technology." Waterlines 25.2 (2006): 11-13. Talks about mostly technology. Would be very interesting to read to see if it will tackle social side/subsidies.
Vasconcelos, Ronald Fernando Albuquerque. Descentralização-Político Administrativa na Cidade do Recife–O Caso do Esgotamento Sanitário na Gestão da Frente Popular 1986-1988. Diss. Dissertação (Mestrado de Desenvolvimento Urbano e Regional) Universidade Federal de Pernambuco–Centro de Artes e Comunicação–Departamento de Arquitetura e Urbanismo. Recife, 1995.
Waddington, Hugh, and Birte Snilstveit. "Effectiveness and sustainability of water, sanitation, and hygiene interventions in combating diarrhoea." Journal of development effectiveness 1.3 (2009): 295-335.
Watson, Gabrielle. "Good sewers cheap." Agency-Customer Interactions in Low-Cost Urban Sanitation in Brazil, Washington DC: World Bank (1995).
Whittington, Dale. "Reflections on the Goal of Universal Access in the Water and Sanitation Sector: Lessons from Ghana, Senegal and Nepal." Liberation and Universal Access to Basic Services: Telecommunication, Water and Sanitation, Financial Services, and Electricity.(OECD Trade Policies Studies, 2006) (2006): 135-48.
Whittington, Dale, et al. "How well is the demand-driven, community management model for rural water supply systems doing? Evidence from Bolivia, Peru and Ghana." Water Policy 11.6 (2009): 696-718.
Zhou, Yi, K. Vairavamoorthy, and M. A. M. Mansoor. "Integration of urban water services." Desalination 248.1 (2009): 402-409.
Grace Beeler
Director
Appropriate Sanitation Institute
This message has an attachment file.
Please log in or register to see it.
You need to login to reply
Re: Condominial Sewerage in Brazil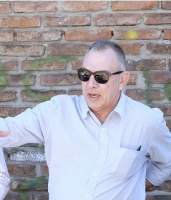 05 May 2018 14:46
#25007
by

ivanpaivajr
Work with condominial system since the first experiences in Brazil in the early 80's and adoption of this model on an industrial scale with great success in increasing coverage by sanitation systems was implemented in the federal capital Brasília and in the city of Salvador da Bahia serving more than three millions of people. In both cases the determining factor for the use of this method was the political decision of the local governments that overcame the resistance of the most conservative groups of engineers who were not prepared to face situations different from those found in regular urbanizations and that are not possible to solve in their offices without a deepening of the knowledge of the local realities and that need enormous creative effort to promote the solutions.
Civil engineer specialist in condominial sewage
You need to login to reply
Re: Condominial Sewerage in Brazil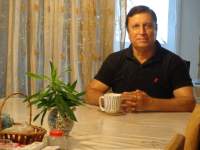 25 Apr 2018 11:37
#24878
by

F H Mughal
Dear Mr. Kevin,
Thank you for your interesting insights. I appreciate. Your post provides useful information. Your 20-year paper provides a absorbing review.
When you are less busy, please share more thoughts.
Ms. Grace: Please see this link:
www.dawn.com/news/1403732/jit-sees-land-...rween-rehmans-murder
Regards,
F H Mughal
F H Mughal (Mr.)
Karachi, Pakistan
You need to login to reply
Re: Condominial Sewerage in Brazil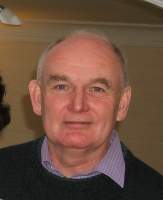 25 Apr 2018 07:50
#24876
by

kevintayler
The situation with regard to low-cost sewerage in Pakistan is rather more complicated than suggested. First, I think it is important to recognize that the Orangi Pilot Project built on what people were already doing. Their big contributions were to advocate for appropriate building methods and to develop a methodology for people for people to work together. They also developed the idea of 'internal' and 'external' facilities, with the community being responsible for the first and Government for the second. Their problem in Karachi was that Government never really bought into the concept. The approach has been implemented much more widely than in Orangi itself, in various parts of Karachi, through a Swiss/UN project in Sindh and in various cities in Punjab. Mr Ahmad Nazir Wattoo still promotes the approach in Faisalabad and has worked in other areas.

The approach is quite distinct from the Brazilian Condominial approach although the two approaches share some features. The Brazilians were able to go much further in getting appropriate standards introduced into official rules and regulations. I am rather busy at the moment but can expand on this later if anyone is interested.

A point about condominial. I met Klaus Neder in the early 1990s and he told me that most Brazilian condominial sewers are laid in the street in front of houses. That will be the practical option in most countries, certainly in Pakistan. It is possible to lay shallow sewers in lanes no wider than 1.5m

I have attached a paper that I wrote about 20 years ago, which discusses some of the issues around the various approaches to low-cost sewerage. It was written for a research project that we were doing for DFID and the version that I have is not the final version. (I think that we did not use it in the end) so ignore the various comments, which are mainly notes to myself.

I hope that this is helpful

Kevin
Kevin Tayler
Independent water and sanitation consultant
Horsham
UK
This message has an attachment file.
Please log in or register to see it.
The following user(s) like this post:
rajivkr
You need to login to reply
Re: Condominial Sewerage in Brazil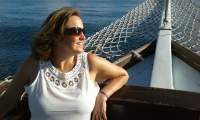 24 Apr 2018 14:15
#24868
by

gracebeeler
I'm so sorry to hear that.
Grace Beeler
Director
Appropriate Sanitation Institute
You need to login to reply
Re: Condominial Sewerage in Brazil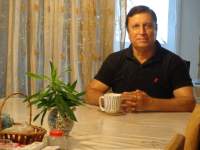 23 Apr 2018 18:19
#24854
by

F H Mughal
Yes, you are right. The project is confined to Orangi town. I think, the sponsors were not interested in bring it to scale. In addition, in Karachi, the Karachi and Sewerage Board have their sewerage system. About 2 years back, the project's director, Ms. Parveen, was brutally murdered. That ended the interest in its scale-up

F H Mughal
F H Mughal (Mr.)
Karachi, Pakistan
You need to login to reply
Time to create page: 0.275 seconds
DONATE HERE