New project - Sustainable freshwater supply for Urbanizing Maputo, Mozambique - TU Delft, Unesco-IHE, UEM
5624 views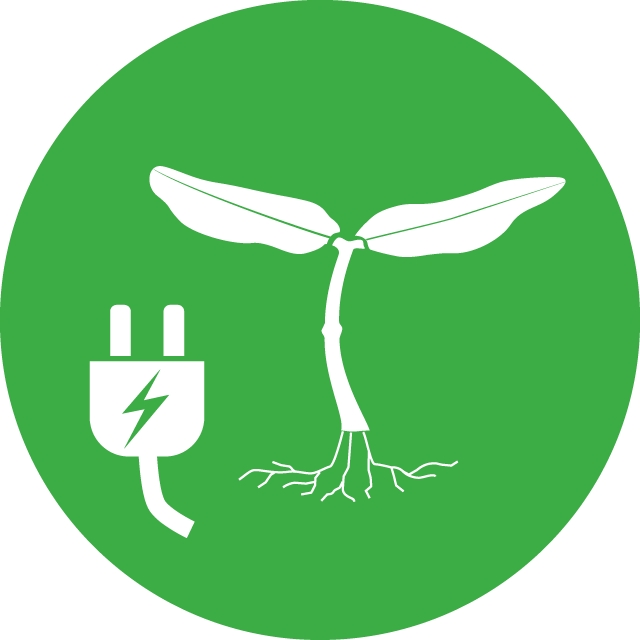 Re: New project - Sustainable freshwater supply for Urbanizing Maputo, Mozambique - TU Delft, Unesco-IHE, UEM
03 Dec 2014 14:21
#11240
by

AndreMA
Andre Marques Arsenio
Postdoctoral researcher at TU Delft
Dept of Civ Eng and Geosciences
e:

This email address is being protected from spambots. You need JavaScript enabled to view it.


i: sustainablewatermz.weblog.tudelft.nl
You need to login to reply
Re: New project - Sustainable freshwater supply for Urbanizing Maputo, Mozambique - TU Delft, Unesco-IHE, UEM
28 Nov 2014 13:34
#11180
by

AndreMA
Dear Elisabeth,
I would like to thank you for your warm welcome and apologize for this late reply but the past few months have been hectic and some tasks were left behind.
1) Water reuse vs sustainable sanitation
I found the discussion about the system in Braunschweig, Germany very interesting. However, we do not define our project as ecosan but as sustainable and that is very different; I do agree that ecosan implies urine and feces separation and the absence of industrial waste.
In our case, we still know very little about the sewerage system, what arrives at the plant and how is the plant operating. Once we have it fully characterized we will be able to decide what should be done in order to produce safe water for irrigation: what kind of treatment should be built and what type of use can be made.
Btw, there is an "real" ecosan project in Maputo, with about 60 eco latrines, and I am planning to study it in more detail next year.
2) The "nasties" in the water
We have not yet quantified this for the case of Maputo but there are not many big industries connected to the WWTP. The big gas, oil, coal industries are based in the center and north of the country. In Maputo there's an Aluminum smelter that treats its own wastewater and discharges it directly to the the river. In the city, very close to the WWTP, there are beer and beverage factories but I don't think that these pose serious problems regarding quality of effluent (eg, presence of heavy metals).
However, there are indeed some problems, with trucks bringing illegally solid-waste to the premises of the plant and discharging car oil into the lagoons. And these are the problems that we know of - because we see the oil and the solid waste. There's still plenty of work to be done in order to fully understand the system, how it's being operated and how it should be improved.
3) The WWTP and unsafe water reuse
Simply put: the plant is not working; an example, it's a system of four lagoons (two anaerobic + two facultative) that were de-sludged for the last time in 2007. I had a student characterizing its operation; check our webpage for an overview of the
available publications
.
The farmers in the vicinity of the WWTP are indeed using the effluent of the plant. We have seen it and we have talked to farmers who say they do it (check this
blog post
). I am planning to study this in more detail next year.
4) SPLASH project
I've not yet had contact with them.
Finally, I'm working on a blog post regarding the month I spent in Mozambique and this will be available on
our blog
on Tuesday (02/12/2014). So check it if you wish to know more.
Andre Marques Arsenio
Postdoctoral researcher at TU Delft
Dept of Civ Eng and Geosciences
e:

This email address is being protected from spambots. You need JavaScript enabled to view it.


i: sustainablewatermz.weblog.tudelft.nl
The following user(s) like this post:
Elisabeth
You need to login to reply
Re: New project - Sustainable freshwater supply for Urbanizing Maputo, Mozambique - TU Delft, Unesco-IHE, UEM
10 Oct 2014 07:38
#10438
by

Elisabeth
Dear André,
A warm welcome to the forum! I am very happy that you have found the forum and have made this post about this new research project. After reading the post, I thought at first it should be filed under "Job vacancies" but then I thought I better move it into the area of "wastewater reuse" because perhaps we could discuss a bit more about its content as well. (do you agree with it being in this category?)
I gather from your website that your project's objective is:
Thus, this project aims at developing centralized and de-centralized wastewater reuse systems to supply farmers and small industries.
(I found the project title a bit misleading because at first I thought it was a drinking water supply project)
We have recently had some quite heated debates about wastewater reuse and under which circumstances it can be called "sustainable sanitation". So I think it's great to have you onboard as an expert in this field and I hope that those people who are on this forum who are very critical of wastewater reuse will take the opportunity to discuss in a constructive manner the chances and risks of this.

I don't know if you have already read this thread about wastewater reuse in Braunschweig, Germany?
forum.susana.org/forum/categories/40-irr...s-it-goodsustainable
Maybe you would like to add your views on it?
Concerns have been raised about the quality of the sewage sludge, and I raised the question how industrial effluent discharge to the sewers will be controlled.
What is your plan regarding reducing "nasties" from industry in the wastewater effluent and sludge?
How much of Maputo is actually connected to the sewer system?
Are the farmers already using the wastewater (treated or untreated) - see here the discussion about a case in Pakistan where the farmers preferred to used the
untreated
wastewater because it had more nutrients!
forum.susana.org/forum/categories/40-irr...d-fecal-sludge#10114
Mughal (Pakistan) also told us about the problem with textile wastewater here:
forum.susana.org/forum/categories/39-any...ter-treatment-plants
Is this something you would worry about for Maputo? Or no significant industry there anyway.
And do you have any connections with the SPLASH-funded research project in Maputo that is described here on the forum? It's on sanitation system risk assessment:
forum.susana.org/forum/categories/67-san...sessment-methodology
Again, welcome to the forum, and I look forward to learning more about your project! And good luck in finding good PhD candidates for this.
Regards,
Elisabeth
The following user(s) like this post:
AndreMA
You need to login to reply
New project - Sustainable freshwater supply for Urbanizing Maputo, Mozambique - TU Delft, Unesco-IHE, UEM
09 Oct 2014 14:30
#10433
by

AndreMA
Hello,
TU Delft (Delft, NL), Unesco-IHE (Delft, NL) and UEM (Maputo, Mozambique) are looking for four PhD students to be involved in a four-year water reuse project in the city of Maputo, Mozambique. The project, funded by NWO (Netherlands Organisation for Scientific Research) also involves the Erasmus University (Rotterdam, NL), several Dutch and Mozambican consultancy companies and NGOs and Mozambican government institutions.
Maputo and other delta cities in developing countries suffer from water scarcity, unsafe water reclamation, and insufficient sanitation services. These problems are caused by population growth, absence of stringent legislation and law enforcement and lack of technical and economical capacity. While research on this subject often focuses on either social or technological tools, our project has an integrated approach. This will lead to fundamental knowledge that enables scientists, practitioners and policy makers to assess and predict effectiveness and sustainability of integrated water reclamation strategies. By developing technologies, tools, models the project will support the development of the market of water reclamation.
The research focuses on reducing water shortages by enabling the local water sector in Maputo to include wastewater reclamation in the overall planning and design of the urban water system. Furthermore, The project aims at understanding social and technical aspects of centralized and de-centralized water reclamation systems at two dimensions: centralized reuse at the wastewater treatment plant of Maputo, and de-centralized in peri-urban areas. The main goals are assessing and pilot testing the potential of water reclamation, while reducing polluting discharges into the environment and generating revenue. Two pairs of PhDs, one social and one technical, will undertake each dimension of research.
More information about the project can be found
here
.
PhD vacancies
To fill the four PhD vacancies we are looking for four Mozambicans, two with a technical background (chemical or environmental engineering or closely related fields) and two with a social background (sociology, political science, human geography or closely related fields). More information about the vacancies can be found
here
.
Undegraduate vacancies
We are also interested in involving BSc or MSc students from the same study areas who want to work in Maputo. Some potential projects are design of a new WWTP, analysis of the existing sewerage/drainage and drinking water networks, water reuse for non-human consuption (irrigation, industry), biogas production, ecosan and FSM.
Potential cooperation
We are also interested in cooperating with groups that have interest in the same areas (water reuse for non-human consumption, FSM, ecosan, system analysis, MFA, water governance, social acceptance of reused water) and/or in Mozambique.
Contacts
If you wish to get more information about the project, the vacancies or a possible cooperation, don't hesitate replying to this message; alternatively, send me an email (a DOT marquesarsenio AT tudelft DOT nl). Finally, feel free to disseminate this information among through your network of contacts.
Andre Marques Arsenio
Postdoctoral researcher at TU Delft
Dept of Civ Eng and Geosciences
e:

This email address is being protected from spambots. You need JavaScript enabled to view it.


i: sustainablewatermz.weblog.tudelft.nl
You need to login to reply
Time to create page: 0.620 seconds
DONATE HERE