CWIS Draft Principles and Framing - Feedback and Suggestions
4874 views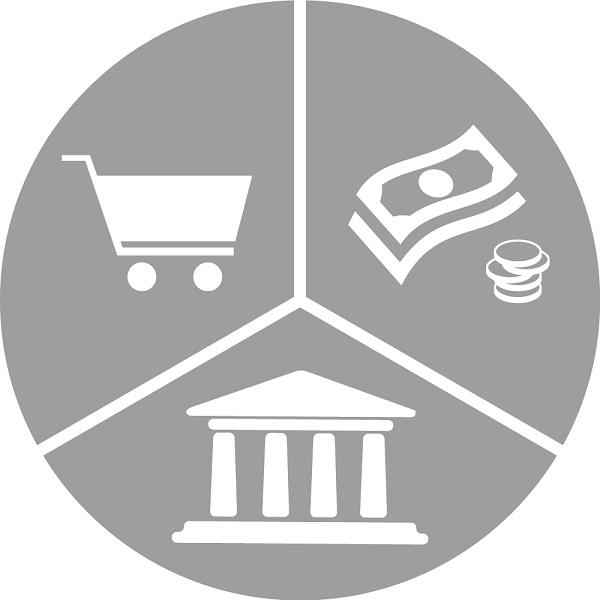 Re: CWIS Draft Principles and Framing - Feedback and Suggestions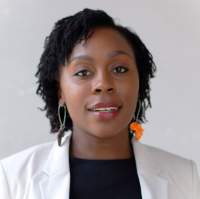 21 Jun 2021 12:09
#32403
by

Chaiwe
Dear Papadima,

Thank you for your feedback on CWIS implementation in the cities you have worked with and i am quite amazed at the coverage in Ethiopia, 20 cities and counting is a lot! Something other African countries should emulate. It really takes stakeholder interest and ownership. The challenges you have mentioned sound like something that capacity building interventions can fix. Are there any capacity building initiatives currently taking place to strengthen the capacities of the stakeholders in Ethiopia?

The Faecal Sludge Management tool on Data Collection Instruments is quite useful tool for those who are/will conduct similar research. While Epi Info developed by CDC is a popular tool in the health sector and sanitation sector here in Zambia. Nice that you highlight these.

Kind Regards,
Chaiwe 
SuSanA Forum Moderator
Skat Foundation (With financial support by GIZ and SIRWASH up to November 2023)

Chaiwe Mushauko-Sanderse BSc. NRM, MPH
Independent consultant located in Lusaka, Zambia
Emails:

This email address is being protected from spambots. You need JavaScript enabled to view it.

,

This email address is being protected from spambots. You need JavaScript enabled to view it.



LinkedIn: www.linkedin.com/in/chaiwe-mushauko-sanderse-21709129/
Twitter: @ChaiweSanderse


The following user(s) like this post:
papadima
You need to login to reply
Re: CWIS Draft Principles and Framing - Feedback and Suggestions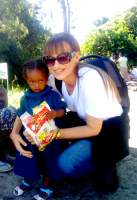 12 Apr 2021 10:43
#31997
by

papadima
Dear all,
I can give you a brief picture about the CWIS implementation so far from my knowledge in Ethiopia. I have been working there since 2017 and  up to now the studies for CWIS have been completed for almost 20 cities in the country. As a consultant I have been involved in two of them Hawassa and Bahir Dhar and at the moment we have started working in 2 more, Sodo and Arbaminch. So far the Utilities and the local staakeholders are very much interested in the immediate, short term interventions asking also for public and communal toilets in order to eliminate OD in the cities. Then their interest is about the long term works and they are influenced by the west projects waiting to see full coverage of the city ubran area with sewer networks ending up to a wwtp. The medium term interventions and especially the FS treatment is still a black box with limited interest for the community to end up to the proper. Also the capacity to perform analysis and to finally characterise the FS in order to propose a proper treatment yet simple enough for the utility personel to manage the oeration is a big challenge since from my experience in the country so far, they lack the reactors to perform the analysis and when they have them they end up with diffirent results even for the same sample. But nevertheless it is a start and they short term interventions are already constructed. That is a start. 
The proper desludging and conveyance is a yet a challenge though since capacity building needs to be enhanced and health and environmental issues need to be emphasized more.
I remain at your disposal to further discuss on this since I am still researching it to end up with the proper methodology to address all the relevant issues in parallel and propose them the proper way forward to end up with the most reasonable for them to handle solution that will incrementally scale up the sanitation works that need to be implemented in each city in a tailormade approach.
I found very usefull so far the following literature as a start and I am sharing the links with you for the assess of the existing situation.
www.susana.org/en/knowledge-hub/resource...library/details/2553
openknowledge.worldbank.org/bitstream/ha...quence=1&isAllowed=y
Finally the software mentioned from CDC 
www.cdc.gov/epiinfo/pc.html
I would like to hear if anyone has been using it and if you found it ease to be used by the local assistants  in the field work of the assessment.
Thank you in advance.
Best regards
You need to login to reply
Re: CWIS Draft Principles and Framing - Feedback and Suggestions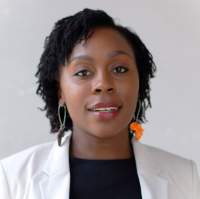 08 Apr 2021 13:04
#31982
by

Chaiwe
Dear All,
Urban population growth continues to surpass interventions and access to safe sanitation. The continued increase in urbanization will continue to advance the challenges of sanitation.  As we strive to attain the universal Sustainable Development Goals, focus on access to basic sanitation should remain a priority as a step towards safely managed sanitation for all.  
In addition, environmental degradation and public health impacts as a result of poor sanitation lead to high child mortality and morbidity, poor school attendance, and performance, especially for girls. They also contribute to the vicious cycle affecting the delivery of other key urban services such as housing, potable water, solid waste, and drainage services. All these factors ultimately limit economic growth and urban development. 
Citywide Inclusive Sanitation (CWIS) projects, as highlighted by the draft principles that were shared by Abishek see here
https://forum.susana.org/media/kunena/attachments/12047/CWISFramingandModifiedPrinciples.pdf
  help to ensure that every individual benefit from adequate sanitation service delivery outcomes that meet user aspirations and that protect the health of users. Human waste is safely managed along the sanitation service chain, ensuring the protection of the environment and of human health. 
Citywide inclusive sanitation requires collaboration between many key actors across the sector including national, sub-national, and city and or municipal governments, utilities and municipal service providers, business and the private sector, civil society, local and international NGOs, donors, bilateral and multilateral agencies and private foundations as well as academia and,  most importantly, households themselves who are the end-users. Each city is organized in a unique way. Local actors need to acknowledge shared responsibilities and work collaboratively to chart their own path to providing urban sanitation to all.
Kindly read through the document on 'Citywide inclusive sanitation: '
A call to action'
https://pubdocs.worldbank.org/en/589771503512867370/Citywide-Inclusive-Sanitation.pdf
It would be great to know which additional cities are imbracing the CWIS approach and how they are taking it on.
Regards,
Chaiwe
SuSanA Forum Moderator
Skat Foundation (With financial support by GIZ and SIRWASH up to November 2023)

Chaiwe Mushauko-Sanderse BSc. NRM, MPH
Independent consultant located in Lusaka, Zambia
Emails:

This email address is being protected from spambots. You need JavaScript enabled to view it.

,

This email address is being protected from spambots. You need JavaScript enabled to view it.



LinkedIn: www.linkedin.com/in/chaiwe-mushauko-sanderse-21709129/
Twitter: @ChaiweSanderse


You need to login to reply
Re: CWIS Draft Principles and Framing - Feedback and Suggestions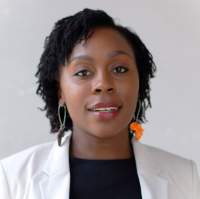 24 Jul 2020 22:33
#30365
by

Chaiwe
I would like to bring this back to the top because it seems interesting and hasn't gotten a response yet.
I also found some interesting case study videos on the Eawag website
here
 from  Kampala (Uganda), Lusaka (Zambia), Kathmandu (Nepal), Dhaka (Bangladesh) and Abidjan (Ivory Coast). The one for Zambia is all so familiar as it made its rounds within the Zambian sanitation sector during the pre-implementation phase of the Lusaka Sanitation Programme (LSP) which is built on the backbone of the CWIS approach. It was also lovely to see some familiar and dedicated faces within the Ugandan video.
It would be great to hear more about where each of these countries is in the implementation of the CWIS approach. 

Kampala Video
Lusaka Video
Chaiwe
SuSanA Forum Moderator
Skat Foundation (With financial support by GIZ and SIRWASH up to November 2023)

Chaiwe Mushauko-Sanderse BSc. NRM, MPH
Independent consultant located in Lusaka, Zambia
Emails:

This email address is being protected from spambots. You need JavaScript enabled to view it.

,

This email address is being protected from spambots. You need JavaScript enabled to view it.



LinkedIn: www.linkedin.com/in/chaiwe-mushauko-sanderse-21709129/
Twitter: @ChaiweSanderse


You need to login to reply
CWIS Draft Principles and Framing - Feedback and Suggestions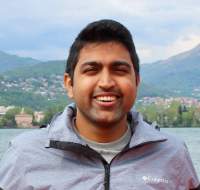 14 Jan 2020 17:10
#28819
by

abisheknarayan
Citywide Inclusive Sanitation (CWIS) has widely been embraced as a paradigm shift by our sector with development partners, academics, NGOs, Governments and many others actively working towards this approach. The
Frontiers Journal articles
,
CWIS site
and
Water Currents topic coverage
are examples to this.
Post a global convening in Manila in 2018 where there was discussion and debate around CWIS, a set of draft principles were formed in April 2019. This was then the topic of the Working Group 6 meeting in Stockholm in August 2019, where a number of experts joined and gave very useful feedback. This current draft is based on the outcomes of this meeting, and feedback from other individual expert discussions.
Since CWIS is a collective step forward, and therefore an opportunity for gaining sector-wide consensus, it is important to gain clarity on what the term is and could be. It would be of great value to discuss this and collect a wide range of feedback.
Please find attached a
draft of the CWIS principles
. It is a 1 page brief, and has a framing (not a definition) with scope for the evolving concept. The six principles attempts to cover all aspects of the urban sanitation gold standard, but your comments are welcome on whether all six are necessary conditions, or if its enough that they are contextually considered while planning and implementation.
Please do provide your feedback on this and help create more perspectives for all our work towards CWIS !
Looking forward to participate in the discussions.
Abishek S Narayan
Co-lead for SuSanA WG6: Cities
Doctoral Researcher, Eawag-Sandec


This email address is being protected from spambots. You need JavaScript enabled to view it.
Abishek S Narayan
Co-lead for SuSanA WG-6: Cities
Researcher, Eawag-Sandec
Email:

This email address is being protected from spambots. You need JavaScript enabled to view it.


Twitter: @abishek_water

This message has an attachment file.
Please log in or register to see it.
You need to login to reply
Time to create page: 0.263 seconds
DONATE HERE