Sanitation Decision Support Systems (DSSs) Survey
3890 views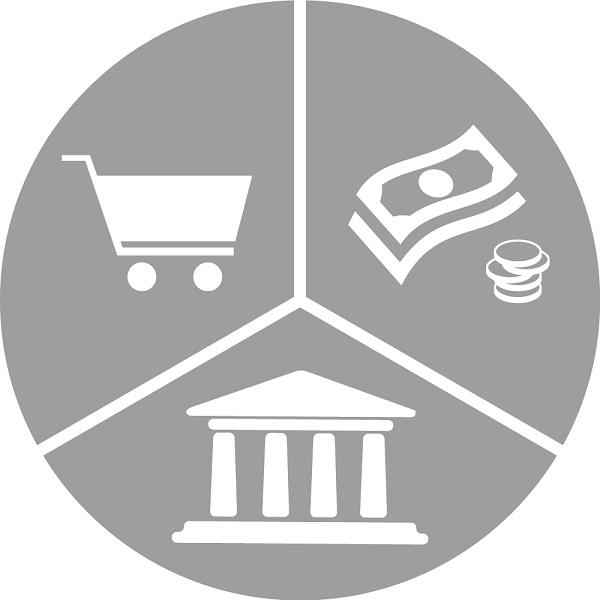 Sanitation Decision Support Systems (DSSs) Survey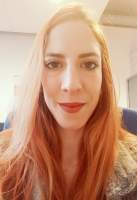 01 May 2018 10:54
#24950
by

Lila
Dear SuSanA members,
My name is Lila and I am on my second year of my MSc on Urban Environmental Management in Wageningen UR.
I am currently conducting my MSc research internship with
LeAF
on sanitation Decision Support Systems (DSS). For our research purposes, we have developed a survey
for the developers of DSS on sanitation and wastewater management
, which aims to gain their insight on the applicability, context as well as perceived usage of the DSS.
A quick introduction to our work: LeAF is a spin-off independent research and consultancy institution located at the sub-department of Environmental Technology of Wageningen UR, the Netherlands. Our research is specialized on the treatment and purification of wastewater and solid residues, with a targeted focus on resource recovery. If you are interested to know more about our work, please visit our website (
www.leaf-wageningen.nl/nl/leaf.htm
) and our LinkedIn page (
www.linkedin.com/company/leaf-bv/
).
I would like to kindly ask for your contribution to this research, by completing our survey using this link
Sanitation DSS: the developers' perspective
.
Alternatively, you can make use of the QR code attached in this email to access the survey via your smartphone or tablet. The survey will remain open until Sunday 20/05/2018 23:59 (CEST).
Please report any problems associated with the link at
This email address is being protected from spambots. You need JavaScript enabled to view it.
or
This email address is being protected from spambots. You need JavaScript enabled to view it.
.
My warm thanks to all of you that will provide this valuable input.
Sincerely,
Lila Paschalidou
Wageningen University & Research
MSc Candidate Urban Environmental Management
LeAF intern
You need to login to reply
Re: Sanitation Decision Support Systems (DSSs) Survey
02 May 2018 03:03
#24959
by

Elisabeth
Dear Lila,
Welcome to the forum! I wish you good luck with your research.
There have been a few Decision Support Systems - they seem to come and go without any one of them ever having a lot of traction. I think that's because there is always still so much human brainpower required, mainly in coming up with the weightings of the different criteria, and also the cost analysis part.
I myself was involved in supervising one or more MSc and PhD students on this topic. Another term used for pretty much the same thing was multi-criteria analysis (MCA). I was the mentor for this thesis 11 years ago:
www.susana.org/en/knowledge-hub/resource.../library/details/341
("Multi-criteria analysis of options for urban sanitation and urban agriculture - Case study in Accra (Ghana) and in Lima (Peru)")
I was going to take your survey but stopped when I realised it really is only for developers of DSSs (my involvement is too long ago). As you said:
What is the format of the DSS?

Excel spreadsheet
Online platform
Paper
Flow diagram
Software package
Other (please specify)
Good luck and let us know how you get on!
Elisabeth
You need to login to reply
Re: Sanitation Decision Support Systems (DSSs) Survey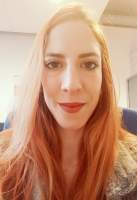 02 May 2018 09:51
#24968
by

Lila
Dear Elisabeth,

Thank you for your comments! Indeed there are some predominant reasons that DSS fall short on being used in the long term, some of them identified by other researchers (e.g. the reviews made by Hamouda, Anderson & Huck, 2009; Palaniappan, Gleick & Change, 2008). However, I do believe that in WASH decisions one must surely take into account the complexity of these systems (which makes them so data intensive) yet find ways to simplify outputs in such a manner that are useful for decision-makers in the global south and that consider contextual -and sometimes difficult to aggregate- parameters such as socioeconomic barriers and the prevalence of conflicting priorities.
I am really excited to learn more about the subject and especially hear opinions of more experienced researchers on the field!

Greetings from Utrecht,
Lila
You need to login to reply
Re: Sanitation Decision Support Systems (DSSs) Survey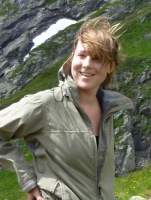 02 May 2018 10:30
#24972
by

dorothee.spuhler
Dear Lila
Thank you for your post. I am working in research and in practice a lot with capacity development for sanitation including decision support. As Elisabeth mentioned, there are many DSS and little that really have been taken up in practice widely. As you put it right: the problem is complex and you may can structure it better, but the decision will never be "easy".
To my experience, DSS which focus more on informing on what criteria are relevant and how can those be quantified in a given context have the highest potential to have be taken up as it enables decision-makers to develop their own context specific guidelines. My personal favorite ist the Tool D17.1 of CLUES (
www.eawag.ch/fileadmin/Domain1/Abteilung...nitation_Systems.pdf
) and I am currently developing an updated version of this within my PhD.
I am definitively going to take your survey but I would be very interested in what is going to happen with the results:
What questions are you trying to answer with your research?
Are you also asking users of DSS or only developers?
What is going to happen with the results of your research?
By the way: this might also be an interesting read for you:
www.tandfonline.com/doi/abs/10.1080/19463138.2016.1186674
Cheers, Dorothee
WG1 Co-lead
Developing methods and tools to support strategic planning for sustainable sanitation. Particular interested in novel technologies contributing to more inclusive and circular sanitation.

This email address is being protected from spambots. You need JavaScript enabled to view it.
The following user(s) like this post:
Elisabeth
,
dianimbus
You need to login to reply
Re: Sanitation Decision Support Systems (DSSs) Survey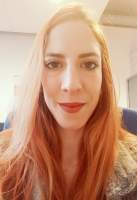 02 May 2018 11:02
#24973
by

Lila
Dear Dorothee,
Thank you for your interest in the topic! I am very happy that you are also occupied on this topic with CLUES, because it shows that we are many of us that don't give up on believing we can indeed calibrate all this knowledge according to the contexts we work on!
Currently, as I mentioned, I am doing an internship with LeAF on DSS researching mainly these questions:
• Which are the available DSS on sanitation and wastewater management during the last decades?
• What kinds of criteria are used to inform decisions in the summarized DSS?
• How the scope of the DSS has developed through time, in terms of including resource recovery?
• Are the DSS applicable and used in low-income urban contexts?
• Which are the common reasons that impede DSS from being used in low-income urban contexts?
The results will of course be open to anyone interested. Through this part of my research as you can imagine, I want to identify the underlying impediments of those to be used in low-income urban communities. I am then intending to apply methodologies deriving from social sciences to address following up questions during my MSc Thesis on the barriers of adopting resource recovery in these communities and how to overcome them. Basically, my focus is highly interdisciplinary, exactly as my studies (I am an environmental engineer with background on education and competence studies

).
I would really love to follow through your work so please keep us updated!
Greetings,
Lila
You need to login to reply
Re: Sanitation Decision Support Systems (DSSs) Survey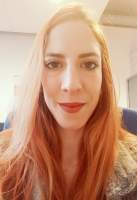 17 May 2018 14:22
#25107
by

Lila
Dear SuSanA members,
A kind last-minute reminder for the developers of DSS on sanitation and wastewater management to fill in the survey!
Your contribution will be extremely appreciated and valuable for my research.
Link to the survey:
www.surveymonkey.com/r/839LY52
Greetings,
Lila
You need to login to reply
Re: Sanitation Decision Support Systems (DSSs) Survey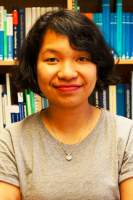 04 Jun 2019 15:20
#27572
by

dianimbus
Dear Lila, are there any updates following your research? if yes, I would like to learn it more

Greetings,
Dian
You need to login to reply
Time to create page: 0.277 seconds
DONATE HERE