Corporate Engagement in Sanitation - Thematic Discussion (Thematic Discussion by SuSanA India Chapter)
How can companies incentivise sanitation
19.7k views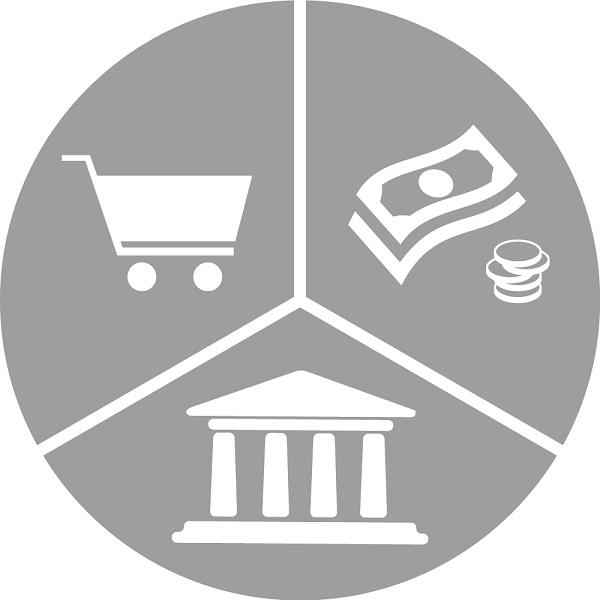 Re: How can companies incentivise sanitation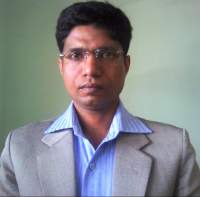 09 Dec 2016 11:16
#19788
by

sanjayg111
Hi all, my name is Sanjay K Gupta and I work at Skat Switzerland.
The outreach of companies for incentivizing sanitation, particular in rural sanitation is limited, unless the company having its CSR fund particularly focuses on rural segment of the population. Many of the companies themselves need orientation on sanitation and then developing a CSR plan that supplements the Swachhta mission, requires a focussed approach and partnership. Coimbatore, A South India city has done commendable work on partnering with CSR and building toilets. The initiative came from the municipality. But again it is relatively simpler to work in urban areas than rural.
Some of my experience shows that MFIs and all type of other banks (public or private sector) can play a huge role in both supporting sanitation market as well as access to water supply. A project done over 4 years in Kenya and Rwanda shows that incentivizing banks (capacity building and port-folio development for WATSAN) to provide loans can increase self supply of water and sanitation very quickly. And if the banks top up their CSR fund with WATSAN loans, it can spread much quicker. I am attaching a link to this paper that describes the results of MFIs in WATSAN.
rwsnforum7.files.wordpress.com/2016/11/f...335_gupta_sanjay.pdf
Sanjay
This message has an attachment file.
Please log in or register to see it.
You need to login to reply
Re: How can companies incentivise sanitation
08 Dec 2016 11:59
#19775
by

dmulatya
My name is Diana, and am working in Kenya on a USAID funded project that integrates interventions in sanitation and Nutrition sensitive actions. I have a keen interest on health economics, the principles underlying thereof and find this discussion quite insightful.
In Kenya, the project is looking at possibilities for working with MFI's to provide low interest loans for sanitation business entrepreneurs. The project will provide collateral's to banks, and sanitation businesses are able to develop cheaper priced technological products/services to the consumer. We are also working with media companies where a forged partnership with media action (development arm of BBC)is mentoring/developing capacities for local media stations to raise the profile and demand for sanitation in local communities. For sanitation companies, demand and motivation for sanitation in comuunities is dependent on individual taste and preferences. Where several user friendly and affordable options are developed and tested, then the different market segments are able to choose products with marginal utility.

My contribution goes beyond what sanitation companies can do, delves into roles where other companies like media and MFI bring on the table.
The following user(s) like this post:
nityajacob
You need to login to reply
Re: How can companies incentivise sanitation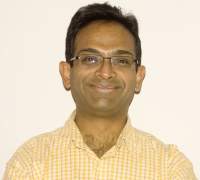 08 Dec 2016 08:14
#19771
by

nityajacob
Hi all,

I feel incentives for sanitation work better in the long term than punitive measures. If an act attracts a reward and becomes aspirational, it is likely to have permanent effects than a penalising people for not doing that act. Accordingly, recognitions and rewards for good work on sanitation can have a great impact on how it is perceived.

Some ways in which this can be done are to give an award to individuals or organisations at certain milestones, link up villages or people who have achieved a goal (ODF) in sanitation so they can share experiences and inspire others and give priority to other development or social actions in panchayats that have become ODF.

What is crucial is to stagger incentives over a period of several months or even years after the milestone to keep interest in sanitation alive. A one-time reward is unlikely to have the same effect.
You need to login to reply
Re: How can companies incentivise sanitation
08 Dec 2016 05:18
#19768
by

sandhyat
Hi Everyone,

Thank you for your responses.

The example of the engineering firm that used two departments to address sanitation issue is a client of Samhita's and a project that we worked on with them. The engineering firm's employees (engineers) who worked on building and constructing the toilets- their work was considered as volunteering and their work was counted towards CSR compliance of the company.

As of MFI's, while we have not had any experience with working with them on this issue- I would tend to agree that MFI's in partnership with key stakeholders within a country, can create programs that incentivize sanitation. There would be a significant amount of knowledge capital in terms of past projects that could be harnessed.

Most corporates in India while interested in sanitation have tended to focus on the infrastructure component of the issue as compared to behavior change.
You need to login to reply
Re: How can companies incentivise sanitation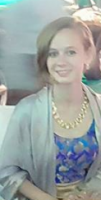 07 Dec 2016 05:32
#19753
by

magdalenabauer
Dear Sandhya,


the points you mentioned sound plausible.

I have 2 questions concerning your comment.

1. Can you elaborate a bit more on the volunteering program you mentioned first? Any concrete example? Do you have any stories from partners?
As Sujoy pointed out, we all would really be interested on corporate view and their motivation.

2. Do you think microfinance institutions (MFI)/banks can be the trigger/incentivise the issue of sanitation when they try to create a demand for sanitation systems?
Do you have any experience with MFI?

Kind Regards,
Maggie
This email address is being protected from spambots. You need JavaScript enabled to view it.
You need to login to reply
Re: How can companies incentivise sanitation
06 Dec 2016 16:04
#19742
by

sujoy
Interesting discussion and some very interesting suggestions by the lead all of which are pertinent. I would like to have the corporate view on the opportunities in promoting sanitation and their views on incentivizing sanitation.Reading earlier discussions on corporate engagement, I did not come across any views from some one in the corporate [ do I presume that there are no corporate members in these forums]. Some of the ideas being proposed by members in the forum need to come back from the corporate, so that a reality check gets done and wishful thinking (sometimes) can stop. The corporate involvement in sanitation in India through CSR is a fact, what i would like to know is what these corporate think about the sector and the opportunities they see or would like to see in the sector. Apart from the Government, whose commitment to the sanitation sector should gradually change, it is expected that the corporate sector will be driving the sanitation sector [ read market], it is therefore important to know the corporate perspective. This will allow implementer s on the ground to think strategically.

Regards
Sujoy
You need to login to reply
Re: How can companies incentivise sanitation
05 Dec 2016 12:34
#19724
by

sandhyat
Hi Everyone,

Look forward to an interesting discussion. I'd like to introduce myself- I am Sandhya Tenneti and I work with Priya Naik at Samhita Social Ventures. I will be making the initial comments to initiate the discussion round this topic.

A number of innovative approaches can be adopted to incentivizing sanitation within companies and across companies.
 
For example, volunteering programs within companies can span across different departments and location. A success in one location and department could serve as an impetus for another department/location to excel in their volunteering programs. For example, a company that Samhita works with uses cross functional expertise in the development and implementation of its sanitation programs. The company's IR department looks at assessing stakeholder/community needs and then works with the company's engineers to build infrastructure for their sanitation programs. By ensuring cross functional engagement of departments within a company, successful implementation is more guaranteed.  Reports that focus on sanitation calling out on leading companies that have implemented successful sanitation programs are ways of incentivization. By aligning with national level priorities in sanitation, government level recognition is an incentive factor. For example, the Indian government's initiative of Swacch Bharat Initiative is an initiative that companies will find value in association and contribution.
 
The success and more importantly, the sustainability of such efforts, of a company can serve as a trigger for other companies within the same industry (or across industries) to develop, hone and excel in CSR activities focused on sanitation. A greater opportunity lies in building industry coalitions (either a purely FMCG or manufacturing coalition) that seeks to collate best practices and spearheads a deeper impact of sanitation programs. A case in point would be the work that the India Sanitation Coalition has undertaken in terms of knowledge generation, dissemination and exchange of insights. The ability lead and be a member of such coalitions builds name recognition and visibility in expertise in the implementation of sanitation programs.  Such coalitions will serve both as a template and a motivator for companies in other industries to develop and implement sanitation programs. A similar approach would be to align with national and international funds on sanitation. By pooling funds and collaborating with such funds, companies also provide a pathway to others to explore different implementation options.
 
Any success in program implementation or learning/insight by a company here serves as a showcase for companies to display their expertise in creating high impact CSR initiatives in sanitation. It also demonstrates to their peers and their competitors that they need to further exert themselves to meet standards set. Samhita as part of its CSR in  Water, Sanitation and Hygiene report developed a framework to enable companies to discover opportunities and methods for contribution and adding value based on the different types of interests- For example, strategic interest (such as those companies whose products and services aligned to the mission), impact orientation (for companies looking to drive impact across their stakeholder communities) and catalytic interests (for example, media companies who offer a service by virtues of their core competencies to drive change across key issues in sanitation).
You need to login to reply
How can companies incentivise sanitation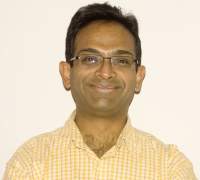 05 Dec 2016 03:59
#19720
by

nityajacob
Dear all,

We are starting the final topic in this thematic discussion on how companies can incentivise sanitation. Priya Naik from Samhita Social Ventures will be leading the discussion with her opening post today.

We hope this will be a fruitful discussion. The topic will be open for comments will 10 December. In the meantime, if you would like to add to the earlier topics, please visit the link of the thematic discussion, login and comment.

Thank you for an interesting and lively discussion.

Regards.
The following user(s) like this post:
ossai
You need to login to reply
Corporate Engagement in Sanitation - Thematic Discussion (Thematic Discussion by SuSanA India Chapter)
Time to create page: 0.265 seconds
DONATE HERE