Corporate Engagement in Sanitation - Thematic Discussion (Thematic Discussion by SuSanA India Chapter)
Apart from CSR, what are the possible ways a corporate can get engaged in the sector
14.5k views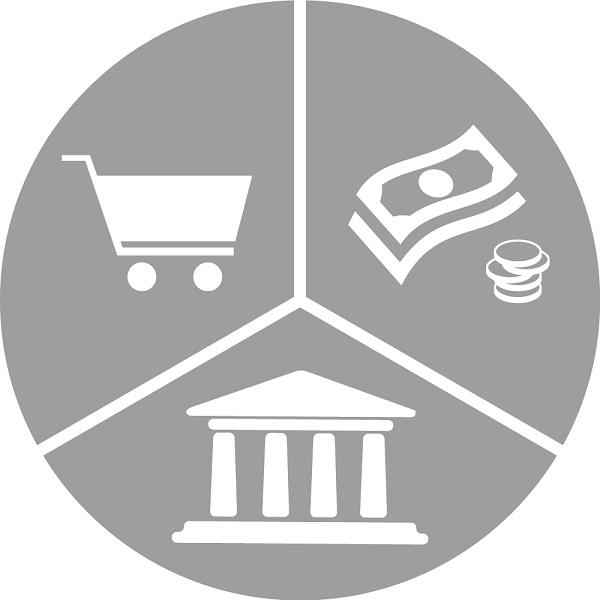 Re: Apart from CSR, what are the possible ways a corporate can get engaged in the sector
04 Dec 2016 07:27
#19714
by

sujoy
Hi everybody- a very interesting discussion, with evidences of how there is money in the sanitation sector and how corporate can get involved.The evidences presented for establishing that there is money are indeed laudable and wish that all these projects / interventions reach scale. Improvements in sanitation is essential for health outcomes and corporate should get engaged with the sector to demonstrate their good health commitments to their customers.

I agree with Simon that corporate should invest in incubating and mentoring sufficiently scaled interventions that actually demonstrate successful business models, which can then be replicated.

Regards
Sujoy
The following user(s) like this post:
simon
You need to login to reply
Re: Apart from CSR, what are the possible ways a corporate can get engaged in the sector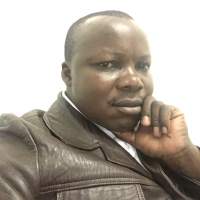 08 Dec 2016 08:05
#19770
by

simon
I wish to throw a few more dimensions to this interesting debate. The thoughts below take the "necessity" angle rather than the business/entrepreneurial angle of how policy and government regulations can contribute to enhancing access to sanitation:

1. World over, governments, in the interest of development and growth, play a critical role in the innovation process because scientific knowledge and technical know-how are actually public goods. While these fields can be purely left for the governments including knowledge and technical know-how in the sanitation sector, it would be more advantageous for governments to create environment for co-financing for research, development, demonstration and diffusion of new technologies alongside business. The private entities can therefore be engaged in financing of RDD&D which can then be channeled towards areas of acute needs like sanitation. It is possible to have a policy that direct resources contributed by the private and corporate entities towards addressing challenges in sanitation.

2. The above is with regard to research and development, the next opportunity for government to realize the impact of the above is to create environment for differential pricing by business in the sanitation sector by allowing businesses to provide discounts on supplies for sanitation products and services to low-income settings with the commitment from governments to maintain enhanced pricing in all other markets areas.

3. The government can impose a small levy to address the most pressing development issues like sanitation especially in the developing countries. The levy can then be ring-fenced for the specific needs of sanitation with the money being used to subsidise the construction of sanitation infrastructure. The design of the levy should involve all the stakeholders for purposes of buy in as well as the understanding that in deed sanitation is a priority development agenda for the country.

An objectively detailed guideline on how the above issues are to be implemented based on public accountability plan have the potential of drawing support from across the different corporate agencies.
Simon Okoth
Senior Project Manager,
SuSanA Project Phase III, Stockholm Environment Institute (SEI)
Email:

This email address is being protected from spambots. You need JavaScript enabled to view it.

,

This email address is being protected from spambots. You need JavaScript enabled to view it.


Website: www.sei-international.org
Project link: www.susana.org/en/resources/projects/details/127
You need to login to reply
Re: Apart from CSR, what are the possible ways a corporate can get engaged in the sector
14 Dec 2016 03:14
#19817
by

rashidkidwai
Dear Members,

Why & how would most companies not in the sanitation business engage with sanitation? It is not their main line of business. Is it because of the Swacch Bharat Mission and the PM's call for make the country ODF by 2019. Or do they have a genuine interest in promoting community well-bring. It could be a bit of both, more I believe the latter. I base this on a number of conversations where the fact that a lot of our girls do not go to school is because of the lack of toilets, and so most feel that something needs to be done.

Given that companies now need to spend 2% of their profits on social programmes, I believe is a large driver for them to help the sanitation effort. As sanitation is not their core competence, a number of them are approaching sanitation in much the same way that they would a new business they were engaged with. For this they have strengthened their CSR and HR departments where the needs are/have been identified and then they set about addressing those needs e.g. the greatest need in sanitation is to bring about behavioural change. Companies with their expertise in marketing/communication, can play a large role here. Given their lack of domain knowledge, they work with organisations who can help them overcome this weakness. The India Sanitation Coalition (ISC) and other such bodies offer such opportunities, as the coalition has over 140 organisations on board which can help with different solutions.

We have found that helping a large organisation achieve its sanitation objectives through support from different partners helps ISC in achieving its own sanitation goals, as if the large organisation can achieve its goals, so does ISC.

In addition, companies with their expertise can help train people, organize supply chains and develop business models.

Those that have products related to sanitation have increased their activity/visibility in the market at times with media collaboration e.g. HUL, RB etc

There is a crying need is to establish entrepreneurs who would make money by working in sanitation. Companies may be able to provide models for such solutions. Apart from just construction of toilets there is a need to establish models for building quality toilets, maintenance & treatment. They is also a need to provide technology solutions to address various requirements including saving/locating water for the toilets.

Regards
Rashid Kidwai
India Sanitation Coalition
You need to login to reply
Re: Apart from CSR, what are the possible ways a corporate can get engaged in the sector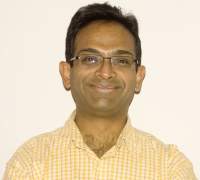 14 Dec 2016 04:24
#19818
by

nityajacob
Dear friends,

I am posting a summary to this topic. Thanks to all who have responded. We had an interesting discussion on how companies can engage with sanitation beyond CSR.

There are several ways a company can engage in sanitation. They can mentor local people to become sanitation entrepreneurs. By treating waste as raw material for other products, such as manure, people can think of a "circular economy" model for businesses. This can be an approach for companies to invest directly as well as mentoring. It can provide an impetus for companies to think out of the box and close the sanitation loop.

For the telecom and information technology industries, investing in sanitation can be a chance to project their image, it was said. However, this also applies to other companies. Unilever have already projected their commitment to sanitation through the Lifebouy soap.

Companies can bring in innovation. Technology for data collection, decision-making and planning is one big area where they can engage. Companies can help develop business models for local entrepreneurs and mentor them. They can also develop new financial products for micro-loans, user tariffs and innovations in service deliver. This can make financial markets or banking more inclusive in addition to promoting sanitation. Companies can also train local people to become entrepreneurs by helping with budgeting, technical aspects, marketing, staff management, etc.

Several examples were mentioned from Bangladesh, Peru, Tanzania and Indonesia where companies have engaged in sanitation. Companies have also co-invested, along with governments, in creating knowledge and research on sanitation. The government on its part can provide incentives to companies for investing in sanitation, beyond the mandated 2% CSR. The CSR aspect is unique to India, and the India Sanitation Coalition can help companies strategise better in this respect.

Drivers mentioned for companies to engage in sanitation include the potential size of the market, the opportunity to develop and market new products, treating waste as a resource with knock-on effects on improving environmental sanitation, being seen as a responsible corporate citizens that helps societies succeed, and investing staff time in a worthwhile cause.

The interesting concept to come out of this theme was that of the "circular economy" with its emphasis on up-cycling. Sanitation products - human excreta, garbage, waste water - are not something to be discarded. Rather, they are inputs for other products and companies can invest in their manufacture and marketing. Companies can set up their own units or support local entrepreneurs with skills and finance to do so.

Hope you all enjoyed this discussion. If you would like to add to it, please continue to do so.

Regards
Nitya Jacob
You need to login to reply
Corporate Engagement in Sanitation - Thematic Discussion (Thematic Discussion by SuSanA India Chapter)
Time to create page: 0.235 seconds
DONATE HERE