Free sanitary towels for girls in Kenya
57.5k views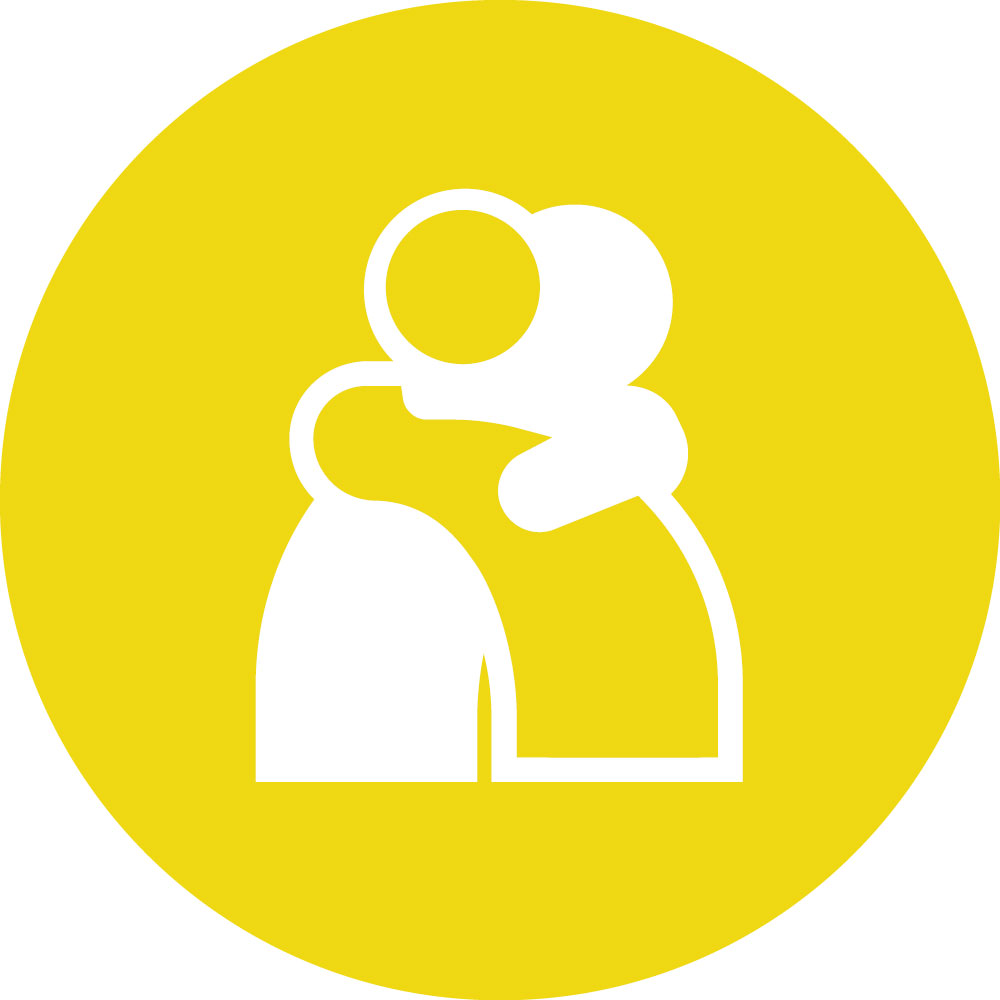 Re: Free sanitary towels for girls in Kenya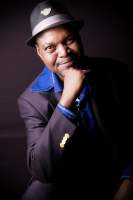 11 Jan 2012 00:18
#877
by

trevor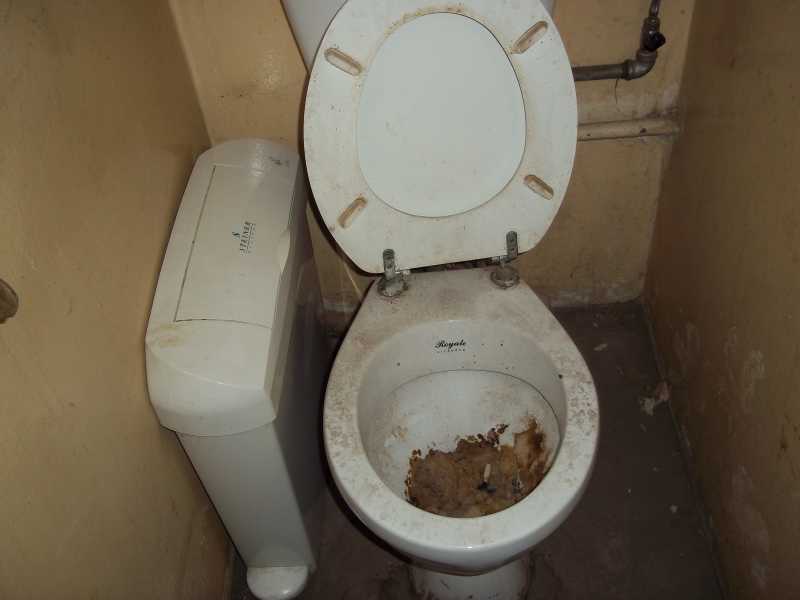 Dear All
Since I started my work in public school toilets in 1996, I realized the issue of sanitary pads was as critical as access to toilet paper. The unavailability of these two basic comodities for girls in schools is and will remain a disaster in African Schools including black public schools in South Africa. These poor girls cannot afford these two important tools for maintaining better comfort and decency when at school or home. What I am still finding in South Africa today in township's schools is that girls are using newspaper as pads or toilet paper. That's why when I qive a quotation for repairing public school toilets I always include the price of toilet paper and pads in the quotation. All girls in a school who are seeing their period are given pads when in need irrespective of the number needed. Every pupil in the school receives his/her one toilet paper roll every Monday of the year which they carry in their school backs and are not allowed to leave the toilet paper at home because the mothers I employ to keep toilets at school clean will not allow a child in the toilet without showing a complete toilet roll (not just a piece of toilet paper), whether the roll has already started being used. What I found intersting is that these girls and boys appreciate these gestures and never abuse this favour. So, to answer Elisabeth all of you who are inquisitive. The girls will never take more than the pads she need. When in period, she is allowed to take one or two home till her cycle is complete. Just like the toilet paper, if not used the other pad at home, she brings with back to school the following day and she does not have to prove to anybody how she used the pad at home. It is disrespectfull to the girl. The African girls in South African schools I work with are also responsible people especially if their school toilets are kept clean all the time.
Guess what? In fact it is actually not expensive to provide free pads and toilet paper to students for free. It should be part of the school maintenance budget and there should no arguments what will happen next year. These things are needed to maintain quality education in Africa, so if government does not have a budget to look after its own children when at school is a stupid government, just like ours in South Africa. I am full time working in schools without even being paid a salary, sacrificing my family livelyhood and I find it uneccessary for us to be arguing about the sustainability of this basic human right, which is just like drinking water. school kids get free drinking water when at school, so I see no reason for not giving the free toilet paper and sanitary pads when in need. Most of the people in school toilet and sanitation lobby groups like this forum are theorists and postulators without being in the schools all the time like me. To tell you the truth, maximum cost of keeping a clean beautiful school with clean toilets, classrooms and yard in South Africa is R520.80 or US$65.10 or 50.08 Euros per school child per year. If for example the school has 1000 pupils, the annual budget to maintain this school clean is R520800.00 or US$65 100 or 50 080 Euros. The amount pays and covers for the following clean school maintenance costs: (A)One Toilet Paper Roll for each child per week (child is allowed to keep it at home if not yet finshed on Friday to give to their parents as an encouragement for parents to start buying toilet paper for home and parents are encouraged to buy toilet paper from school as our School Toilet Challenge Model demands that schools must sell toilet paper as a method to raise funds for the school maintenance budget supplement), (B)Supply of all sanitary pads to all girls who are menstruating (C) Pay for the purchase of all cleaning detergents/chemicals and cleaning equipment such as toilet brushes, brooms, cloths, as well as protective clothing for the school cleaners, (D) Pays for the salaries of at least 3 mothers/local women (men can't clean school toilets, only women can) whom the school employs as school toilet, classrooms and yard cleaners at R2000.00 or US$250.00 or 192.31 Eoros per month per cleaner. (E)Pays for general plumbing maintenance cost such as repairing leaking pipes (these cleaning women/mothers are taught general plumbing by The Clean Shop / Trevor Mulaudzi).
I think this is not expensive at all as it allows all the kids to come to school everyday including all the girls on period or menstruating who would normally be absent from school for 3 to 5 days during this menstrual cycle/period.
If the South Africa Government can have school maintenance budgets like the ones I am explaining in this discussion and the schools start selling toilet paper to local communities, then this argument is over and evrybody will be proud of healthy school girls and boys who are productive and will take Africa from poverty in the near future.
After all lack of money is a nonsensical excuse, one South African politician spends more R520.80 per week on useless luxuries like big houses, expensive luxury government cars, business class flights, eating out at expensive restaurents and as well as entertaining girl friends and toy boys while the school girls are being denied free sanitary pads and toilet paper. Above all these their schools' toilets being filthy and disgusting.
Trevor Mulaudzi, The School Toilet Revolution Leader in Africa
You need to login to reply
Re: Free sanitary towels for girls in Kenya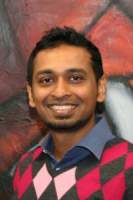 09 Jan 2012 12:48
#856
by

rahulingle
Dear All,
there were some very interesting presentations in the WSSCC global health and sanitation forum held in Mumbai on this topic. here are a few of the links.
How the private sector approach can reach the poorest, using the example of BRAC's work selling sanitary towels to the bottom of the pyramid. Babar Kabir, Director, BRAC, Bangladesh
wsscc-global-forum.org/wp-content/upload...C_Mumba_finalv2i.pdf
Babar Kabirwho runs an NGO which is involved with sanitary napkin production spoke on keeping the costs low on generating competition to private sector.
Doing more than mentioning the unmentionable. Amuda Periaswamy, Commissioner, Government of Tamil Nadu, India
wsscc-global-forum.org/wp-content/upload...he-unmentionable.pdf
Amuda Periaswamy spoke on the challenges of toilet provision and menstrual health management and emphasized the need of the participation of the fathers in Indian society in understanding the needs of their daughters. She spoke of her successful campaign due to strong political will – lady chief minister, lady chief secretary of sanitation and lady implantation officer – the trio who could understand the importance of these needs. They have a setup of sanitary napkin units providing jobs for women and a new scheme will be launched in November where sanitary napkins will be brought from these production centres and provided free of cost to the poor. She also mentioned that it is easier to preach than practice and to break the taboos people should practice what they preach.
cheers
Rahul
Best regards,

Rahul Ingle
You need to login to reply
Re: Free sanitary towels for girls in Kenya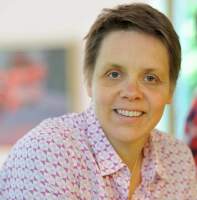 09 Jan 2012 12:21
#855
by

CWendland
Dear Doreen and all,

thanks for the information from Kenya.
I know from South Africa that Jacob Zuma promised last year the government would provide free sanitary towels to women and girls who cannot afford them. How is the status in SA? Are there any experiences already from there?

Claudia
Claudia Wendland
Water and Sanitation Specialist
HAMBURG WASSER


This email address is being protected from spambots. You need JavaScript enabled to view it.


www.hamburgwasser.de

You need to login to reply
Re: Free sanitary towels for girls in Kenya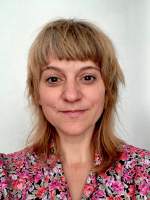 09 Jan 2012 09:03
#852
by

inajurga
Dear all
and espeically Jack:
attached 2 presentations that researched preception and price on sanitary pads.
1. Kenya: use and preceptions of reusable sanitary pads. Unfortunately it does not include any price discussions.
2. India: where a real market research on price and pakage size has been done
In general, a lot of girls said, that they use their pads for a longer time - up to 8 h- because the time between walking from home, in school, walking back. That is probably due to lack of disposal facilities at school, shame, and availablilty of pads there. Maybe also affordability is an issue.
Looking forward if you have similar resources/research and could share it.
The ones who actually would have the best figures are the commercial companies

Elisabeth, i dont know how they will organise the handing out. but for example in India schools installed vending + disposal machines . but your mark b) might be relevant.
Best,
This message has attachments files.
Please log in or register to see it.
You need to login to reply
Re: Free sanitary towels for girls in Kenya
08 Jan 2012 10:10
#850
by

Elisabeth
Thanks for these contributions, I am learning so much here!
To Jack:
It is a very valid point that you raise. Just one thing I am wondering: in school toilets we would expect that the toilet paper is provided for free (at least in industrialised countries). It means the toilet paper is provided via tax for public schools, or via school fees for private schools. Would this be an argument then that at least school girls, during the school day, should perhaps have access to free pads if they need them? Mind you, the practicalities of this could be difficult:
a) girls might be too embarrassed to ask for the free pads which they are entitled to
b) girls might take pads home for the their sisters, mothers and friends if the pads are freely available at school.
Hmmm, so maybe better to ensure they are cheap enough to be affordable?
To Ina:
That website on the museum of menstrual health is really interesting. I read the part on history, very fascinating.
What is somehow puzzling/disturbing is that conditions which were common in Europe 100-200 years ago are now still commmon amongst the poor in developing countries (this e.g. also applies to high child mortality).
What I also found very interesting was this paragraph, which - I think - is also relatively applicable to the conditions of poor in developing countries (am I right?):
Keep in mind that prior to the 20th century, European and American women menstruated infrequently compared with today. They

started menstruating later, frequently in the mid to late teens, and stopped earlier, if they lived long enough to experience menopause, thus creating a shorter time for menstruation
married earlier, legitimizing the production of children, which reduced menstruation
had more children, and used less contraception, stopping menstruation for long periods
breast fed their children longer (and more often), which usually stopped menstruation
were more likely to be under- and malnourished or sick, or any combination thereof, which can stop menstruation
died earlier - stopping it dead


These points apply to millions of women today.
It's possible that women attained adulthood and gave birth to children, but never menstruated.
Thanks again for providing this stimulating discussion, and it is great that it is no longer a "female only" discussion (thanks e.g. to Juergen and Jack). This is something that we should tackle together - men and women - since we are all part of the same society and families.
Regards,
Elisabeth
You need to login to reply
Re: Free sanitary towels for girls in Kenya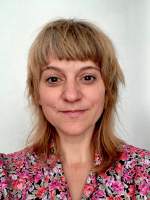 07 Jan 2012 21:56
#848
by

inajurga
hi all
1. on technology_ there are commercial pads, washable pads, tampons, and cups-
well , too my knowledge tampons and cups are not favoured widely in many countries (trying to find tampons several years back in china was really difficult!). so i am interested if the cup will have a market chance.
in the end the consumer chooses what is convenient and affordable and eventually also marketed well.
therefore i am always sceptical abt "one solution fits all- "projects"... but agree from a business perspective a market research is obligatory.
2. on price: jack, i am trying to find one presentation but will only have it on Monday- but zannaa.org has done some retail price research for their reusable pads apparently (recently they have received funds by Gates to scale up).
another step has been that Government in Kenya agreed in 2008 (or earlier?) to reduce the tax from 16% to 5% to make sanitary pads more affordable. Yet it seems this hasnt still not improved affordability
www.kenyaforum.net/?p=378
3. on history: Juergen: hahaha, yes, sometimes sanitary pads can also feel like matrassess.
very interesting is this website
www.mum.org/
the "Museum of Menstruation and women health". that has also some collected history on your question:
www.mum.org/pastgerm.htm
4: on reuse: well, considering that a women - with access to sanitary products- throws away 10 – 15,000 tampons, pads and applicators in her lifetime.
that has been actually the big arguement for using cups or reusable/washable pads for a lot women in europe / america.
there is even a petition about it
www.thepetitionsite.com/7/help-prevent-w...sable-sanitary-pads/
for jani -pads, i understood its a design research foremost, and that they are eventually going to a stage of actual production.
well, i just stumbled over an apparently degradable sanitary pad collection system
www.terracyclic.com/4nz-bio-friendly.html
but that can be easily done with pee&poo i assume. as long there is no plastic......
The following user(s) like this post:
jkeichholz
,
tmsinnovation
You need to login to reply
Re: Free sanitary towels for girls in Kenya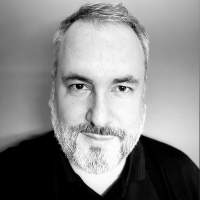 07 Jan 2012 20:32
#847
by

jkeichholz
What about biodegradable pads like the JaniPad
www.janipad.com/
or the Maka Pads
www.ugpulse.com/business/makapads-makere...ary-pads/549/ug.aspx
? Is the GoK aware of such approaches? Who are the donors that finance this? And which company(ies) will supply them?
My other question is probably from a male perspective: what have they used in the past before mattresses where invented? Folded cloth? And before that? Or nothing at all?
Else I am with all of you - a sustainable solution should not be based on donations. But this happening in EAK actually doesn't surprise me any more. In an ideal world, I am voting for a solution based on biodegradble / upcycling-capable pads which generate a revenue instead of just "waste" which is often handled as such (so that the most plausible solution often only is the use of incinerators which don't even make use of the thermal energy contained within the used material). I.e. a peepoo system for such pads where the reuse is the driving force and not the "i have a problem and need to fix it"-landfill-or-incinerator-approach.
The following user(s) like this post:
tmsinnovation
You need to login to reply
Re: Free sanitary towels for girls in Kenya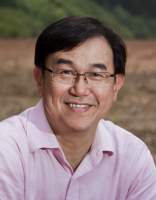 07 Jan 2012 00:26
#843
by

jacksim
Hello Doreen,

To be sustainable and scalable, the pads can be low cost but need to be paid for and operated as a business.
Can you tell me:
- in terms of US$, how much is an affordable price point to deisgn the solution at for the pads per use
- how many pads does a lady need per menstrual cycle each month: Maximum and minimum number of pieces
- Is a washable pad (say 50 times before disposal) at low cost a viable option?

I think giving pads is not sustainable nor scalable.

Best to have business models but we can design it to be very cheap.

Jack Sim
Jack Sim
--
Social Entrepreneur | Sanitation Advocate
Founder of Base of the Pyramid Hub & the World Toilet Organization

Twitter: twitter.com/jackwto
Facebook: facebook.com/jacksimwto
Skype: toiletmanjack
Website: www.worldtoilet.org

Address: World Toilet Organization
248A, Race Course Road, Singapore
218674
The following user(s) like this post:
Elisabeth
,
tmsinnovation
You need to login to reply
Re: Free sanitary towels for girls in Kenya
06 Jan 2012 23:10
#842
by

Elisabeth
Dear Doreen,
Interesting discussion between you and Ina and Juergen (on the incinerator issue).
Could you perhaps give a little bullet point list regarding which other issues exactly you have in mind here?
Yes I commend the government for allocating funds for towels to some schools, however there is a plethora of other factors that need to be symbiotically addressed to ensure sustainable MHM and to ensure that the issue is dealt with once and for all.
Actually I can't help thinking that surely the silicone
menstrual cups
also have an important role to play in the mix of options. Yes, I know that menstrual cups are not for every woman. But at least a certain percentage will probably enjoy them in the end (like I do) - maybe 5, 10, 20%? Who knows. More use of menstrual cups will mean less expenditure needed for those pads (if the government really plans to provide them for free for school girls) and also less incinerators needed (the same single menstrual cup can be used for many years and hence no waste production).
I really think there is a break-through, paradigm shift ahead of us with the menstrual cups (whilst at the same time acknowledging - like Maxie did in her posting on this forum - that they are not for everyone, not everyone will like them, as they need to be inserted). Anyhow, time will tell.
Regards,
Elisabeth
You need to login to reply
Re: Free sanitary towels for girls in Kenya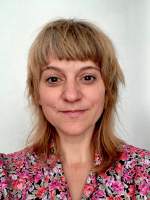 06 Jan 2012 12:49
#837
by

inajurga
Hi Doreen

looking forward to the feedback from the ICC group, particularly if the campaign includes education, safe disposal of pads, and financing..

While i am working right now on a resource compilation on MHM, i was really suprised to see that in Kenya there are really quiete a number of projects around MHM, more than in any other country apart of India.They are mainly promoting reusable/ washable sanitary pads (locally produced by tailor women) and also there a number of projects wich donates Sanitary Pads to girls (from abroad or through donations via website fora)

Will share here the file once finished.

Greetings
INA
You need to login to reply
Re: Free sanitary towels for girls in Kenya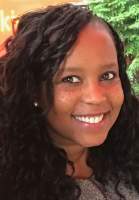 05 Jan 2012 18:38
#828
by

Doreen
Dear Ina,

You are right! The provision of sanitary towels in Kenya by the government is a positive step and assures Kenyan girls and women that the government is willing to make a change and to ensure that the girl child stays in school(where she belongs)

My scepticism arises from the sustainability aspect.

I am meeting more and more women here in Nairobi who inform me that they can't afford sanitary towels. One head teacher from a school in a low income urban area told me that she knows that many of the girls sell their bodies to get money for necessities such as towels. Therefore when girls and women from developed countries are finding "the right pads to suit their needs", many poor girls are tearing up little pieces of sponges from their mattresses and using pieces of old jeans and clothes.

When I hear such stories, my first thought is how can we ensure that the problem is solved with affordable alternative sustainable solutions?

Yes I commend the government for allocating funds for towels to some schools, however there is a plethora of other factors that need to be symbiotically addressed to ensure sustainable MHM and to ensure that the issue is dealt with once and for all. Quick fixes should be a thing of the past. What will happen in 10, 15 years? Are we still going to be talking about the same issues? I would not want that!

Especially now that we see that the government is understanding the level of the problem, this is the time, we should raise our voices and bring this issue into the forefront and say YES! we acknowledge the governments assistance and support but let us approach this issue holistically to ensure that long term solutions are implemented for girls and women in Kenya.

Yes I am currently based in Nairobi and would be happy to contact the Environmental Sanitation and Hygiene Inter-Agency Coordination Committee (I have seen the contact details on their website)Thank you for the information! I will also point them to the MHM section of the forum because I believe that discussions navigating around MHM are crucial and indespensable in ensuring that the issue is addressed holistically.

Thank you for your comments. I will keep you informed and I look forward to hearing more from you.

Best regards

Doreen
Doreen Mbalo

GIZ Sustainable Sanitation Programme
Policy Advisor in Bonn, Germany
Deutsche Gesellschaft für Internationale Zusammenarbeit (GIZ) GmbH
E

This email address is being protected from spambots. You need JavaScript enabled to view it.
You need to login to reply
Re: Free sanitary towels for girls in Kenya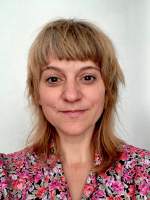 05 Jan 2012 16:20
#827
by

inajurga
Hi Doreen
thanks for sharing this news!
I foremost welcome this initiative, showing that Kenya is really one of the most advanced countries to adress MHM and bringing it to attention.
i do share all your concerns in terms of sustainability, funding, education and disposal (which is integral part if the "management"). And the same concern i always have when reading about international aid NGOs/Foundations handing out free materials.
But its a start on large scale, and by handing out sanitary towels, it is a mean for "educating" girls.
Are you based in Nairobi? Why dont you contact the Environmental Sanitation and Hygiene Inter-Agency Coordination Committee (ICC) who has a school WASH sub group (i think the later is led by Netwas), so they might be able to explain more behind the sheme and the support /concerns/ discussions by the sector partners.
actually there is a similar scheme in india.
www.medindia.net/news/Tamil-Nadu-CM-Orde...al-Areas-92922-1.htm
But rumour has that this sheme is actually benfitting huge private companies, and eventually not the self-help women groups, who produces the napkings locally.
Best greetings,
INA -wsscc
You need to login to reply
Time to create page: 0.391 seconds
DONATE HERE