Private sector engagement in sanitation and hygiene - Exploring roles across the sanitation chain (WSSCC in Oct/Nov 2015, Thematic Discussion 6)
Raising demand for sanitation and hygiene services - Exploring private sector roles
20.3k views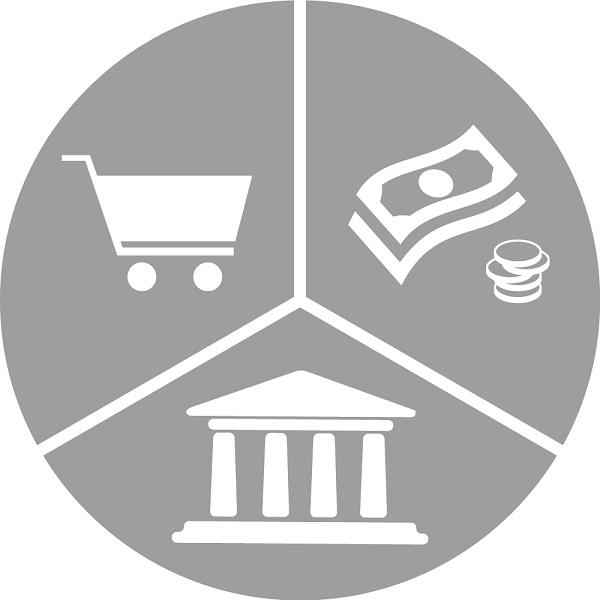 Raising demand for sanitation and hygiene services - Exploring private sector roles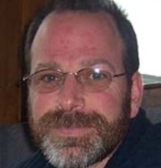 26 Oct 2015 13:03
#15623
by

KenCaplan
Dear Colleagues,
I am delighted to welcome you to this first of three weeks of online discussions on
Private sector engagement in sanitation and hygiene: Exploring roles across the sanitation chain.
Jointly sponsored by the
WSSCC and SuSanA
, we hope to make the most of bringing together the SuSanA Forum and the WSSCC LinkedIn Community of Practice. Our sub-topic for this week (26 October - 1 November) is
raising demand for sanitation and hygiene services
, focusing on working with the private sector to raise demand through sanitation marketing and financing options including access to household credit, financing for local entrepreneurs or via other means. (Week two will focus on private sector roles in meeting demand at the household level through toilet construction and emptying, and then week three will focus on engaging private sector further along the sanitation chain in transport, disposal and reuse.)
Our Co-Leads for this week's discussions are Lillian Mbeki and Amaka Godfrey.
With 15 years experience, Lillian is a social marketing and private sector development consultant, currently working on assignments with WSP/World Bank and the GSF program in Kenya. She worked as an adviser at SNV Netherlands specifically supporting the national rural sanitation and water supply system interventions. She has been involved in the development of sanitation marketing programs in Kenya and in rolling out the pilot in 4 counties. Lillian also currently serves as a technical advisor supporting the Kenyan Ministry of Health in social marketing and behavior change communications for the national sanitation and hygiene program.
Her career spans 15 years in healthcare, pharmaceuticals, marketing and strategy, community development, business, and consulting. Lillian is a member of the Chartered Institute of Marketing (CIM) UK and Kenya. She holds two Master's degrees in Business Administration and Health Management. She is currently pursuing her Doctorate in Business Administration from Edinburgh Business School - Herriot Watt University, UK.
Amaka has a Masters in Water and Environmental Management and a PhD from Loughborough University, UK. Her PhD research was on Small Independent Providers of sanitation in low income urban communities. She has over 20 years of international experience in sanitation, hygiene promotion and water supply in low-income countries in various roles including programme implementation, consultancy, technical advisory, applied research, and learning and teaching. She has considerable experience in urban sanitation planning and project implementation in various countries including more than 10 Anglophone and Lusophone Africa.
Amaka currently works part time with the Water, Engineering and Development Centre (WEDC), Loughborough University, UK in teaching, research, and consultancy. She also works part-time as an independent consultant for various organizations, advising and building capacity to develop and implement urban and rural sanitation marketing, hygiene promotion, establishment of sanitation business models including small independent providers of sanitation services, faecal sludge management and utility sanitation connection plans for low-income urban settlements.
Introduction
Sanitation and hygiene interventions have the objective of ending open defecation and enabling access to safe sanitation by households. This is reflected in the SDG target 6.2 which aims to "achieve access to adequate and equitable sanitation and hygiene for all by 2030".
Sanitation marketing is applicable to both rural and urban settings and combines a behaviour change communication component to encourage the adoption of improved and hygienic latrines with a commercial component for developing the right products and services for consumers that are accessible to households at affordable price points.
Sanitation marketing therefore requires strong partnerships and coordination of various government departments, development partners, entrepreneurs and financiers with households/consumers at the centre.
In our discussions this week, we are keen to explore forum members' insights and experiences on the following:
Considering the SDG target 6.2, how can sanitation marketing approaches be designed most effectively to increase the percentage of populations using safely managed sanitation services in urban and rural settlements? What are appropriate roles for the local private sector in supporting these efforts?
Experience and formative marketing research has shown that households do not prioritise sanitation financing. How do we structure micro-credit financing to make it attractive for households to take small loans for sanitation?
In both rural and urban settings, how do we best link CLTS and sanitation marketing in practice and what sequencing of interventions is required?
What approaches to finance can help low-income urban settlements to access safely managed sanitation services? What are the enablers and barriers to this?
[/color][/b]
[/ol]
We look forward to constructive discussions over the course of the week.
With best regards –
Ken, Amaka and Lillian
Suggested reading for Week 1 on Raising Demand for Sanitation and Hygiene:
www.unicef.org/wash/files/6._Sanitation_..._Training_Module.pdf
www.wsp.org/sites/wsp.org/files/publicat...uncil-Flyer-FY13.pdf
www.snvworld.org/en/countries/kenya/publ...itation-products-and
www.sanitationmarketing.com/
Ken Caplan
Partnerships in Practice
The following user(s) like this post:
cecile
,
natysecond
,
TraceyKeatman
You need to login to reply
Re: willingness to pay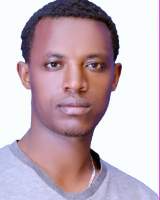 28 Oct 2015 11:42
#15655
by

higuenvironment
in my view assessing willingness to pay on the customer side and factors associated is very crucial to now the demand on the customer side. and for the agressive envolvment of the private sector on sanitation and hygiene the atractive market environment should be assessed. and the government, ofcourse the led part should make conducive and regulatory role should play on.
You need to login to reply
Re: willingness to pay
29 Oct 2015 05:22
#15667
by

mmuchangi
That's true but the bigger picture is; there is a great correlation between willingness and ability to pay. In circumstances where willingness is high but the ability is low then one needs to work on the product (make it accessible, affordable)..... Where the ability is high and the willingness is low then the challenge is more or less with the promotion
The following user(s) like this post:
higuenvironment
,
Lillianmbeki
You need to login to reply
Re: Raising demand for sanitation and hygiene services - Exploring private sector roles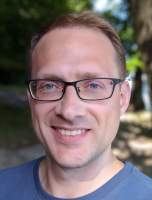 29 Oct 2015 07:49
#15668
by

JKMakowka
One topic the private sector is very innovative, is non-traditional marketing i.e. not so much bill boards and advertisements, but placing products in popular culture. Think for example how locally produced tele-novellas could regularly place scenes around desirable bathrooms etc. (as subliminal messages).
The following user(s) like this post:
Lillianmbeki
You need to login to reply
Re: Raising demand for sanitation and hygiene services - Exploring private sector roles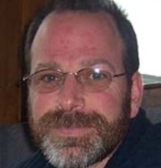 29 Oct 2015 14:12
#15680
by

KenCaplan
Looking at product development and where micro-credit at the household level has been successful, a number of interesting ideas are emerging in the WSSCC LinkedIn CoP that I'd like to cross post on this forum.

For product development, consistency in product quality through the use of local materials and efforts to enforce policies and standards have to be adopted. Though government regulation was acknowledged as difficult at this level but necessary given the public good functions of water and sanitation services, government could support enterprises that contribute to poverty eradication with potential tax exemptions or funding support for rural coverage, guidance on distribution mechanisms, and marketing support to enhance uptake. With the view stated from one participant that demand creation is the principle function of local government, how do we build key capacity of entrepreneurs?

With little competition in nascent markets and infrequent service requirements, small business owners may not make the connection between poor customer service and unhelpful business outcomes (through a lack of customer retention). That said, user / customers should ideally be aware of what to look for and how to verify product quality within the conditions of access to water, local materials, technical guidance, etc. This may obviously require a fair bit of support.

Further thoughts welcomed.
Ken Caplan
Partnerships in Practice
You need to login to reply
Re: willingness to pay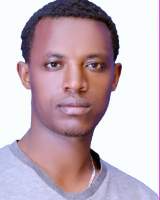 29 Oct 2015 18:14
#15693
by

higuenvironment
But the driving force for willingness to pay is very contextual, so careful study need. You don't know what you promot unless you study what do mean sanitation to your customer.
You need to login to reply
Re: willingness to pay
30 Oct 2015 14:12
#15711
by

Elisabeth
Dear Ken,
Thanks for running this thematic discussion here!
(You introduced in detail the thematic experts, Lilian and Amaka. But how about a similar introduction about yourself? That would be useful.)
I look forward to reading the posts of the thematic experts that you listed
here
.
You mentioned cross-posting with the LinkedIn group. It seems that unlike in an earlier thematic discussion you decided to not copy people's posts 1:1, including their name, but rather to summarise what people said. I'd prefer to also see the direct copy and the names if that is possible? Will you also copy posts from the SuSanA forum back to the LinkedIn group (I think that could be potentially useful)?
Now my content question:
I wonder if sanitation marketing should go hand in hand with behavior change approaches.
Perhaps if we get the behavior change right, then we don't need so much marketing anymore? E.g. if people change their behavior (or aspirations?) and change to preferring toilets in their house, then there is no more point in doing sanitation marketing for toilet types that can only be away from the house (i.e. pit latrines).
We have quite a number of threads on behaviour change in this category:
forum.susana.org/forum/categories/71-beh...er-psychology-issues
Are the approaches that lead to behavior change the same as those used in sanitation marketing? I think not. By the way, I really enjoyed looking at the presentations from the recent "creativity in behavior change" workshop in London (see presentations and videos here:
forum.susana.org/forum/categories/71-beh...udies-and-approaches
). We have so much to learn from the experts in public health behavior change messenging. - To what extent will that spill over into sanitation marketing?
Regards,
Elisabeth
The following user(s) like this post:
Lillianmbeki
You need to login to reply
Re: Raising demand for sanitation and hygiene services - Exploring private sector roles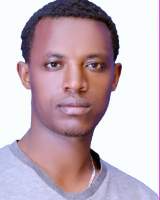 30 Oct 2015 14:43
#15712
by

higuenvironment
I think for this the government should regulate this to assure the quality and like some accreditation system should design and those who have accreditate should promoted. on the other side the government should fix the price until the market competition engaged in full participation of private sectors, like public private partnership system shoud designed and the price should fix on negotiation. of course this may discourage the private sector for some time but after a while the market should be make free. But before al the socio cultureal influece that discurage the private sector participation should be identified in each context and place to tackle them. examlepe in my country ethiopa working with sanitation discouraged as the untouchable work and the least to be seen by the community so unless communities are very highly diablitated economically they will not prefere this work. so such like culture schould be studied and be intervene with encouragemnets.
You need to login to reply
Re: willingness to pay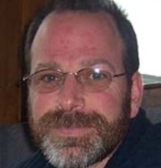 01 Nov 2015 10:17
#15724
by

KenCaplan
Thanks for the prompt, Elisabeth, and apologies for not introducing myself properly. I have worked in the WASH sector for almost 20 years focusing primarily on different forms of cross-sector partnerships that aim to bring water and sanitation services to poor households. From 1999 until it was dissolved as a registered charity in 2014, I was the director of Building Partnerships for Development in Water and Sanitation (better known as BPD) which was a focused multi-stakeholder global initiative. Partnerships in Practice (PiP) has taken over where BPD left off, focusing on the same issues but in a much simpler organisational format. Working with a wide range of complex partnerships at the global, national and local levels, BPD/PiP has supported programmes in diverse contexts and on various WASH sub-thematic areas in urban, peri-urban and rural contexts. This has included explorations of various relationships with and roles of the private sector, including early work by my colleague, David Schaub-Jones now with
SeeSaw
, on sanitation partnerships at different points in the sanitation service chain. (Along with other publications on
BPD
, see
Sanitation as a Business
)
Thanks for the other tips, which are appreciated.
Regarding the content, what aspects of the "creativity in behaviour change" workshop caught your attention that are particularly relevant to these discussions?
With regards -
Ken
Ken Caplan
Partnerships in Practice
You need to login to reply
Re: willingness to pay
02 Nov 2015 07:04
#15732
by

amakagodfrey
I do agree that there is a strong link between willingness and ability to pay. If private are to get involved with direct sanitation marketing, the products available in the market need to be such that allows them to do so. They need to be able transport both the products and the installation mechanisms directly to customers at ease. Currently, the sanitation products being promoted for rural and even urban poor areas are various types of pit latrines with bulky and heavy cement slabs. These may not be conducive for private sector involvement at a large scale. The products need to widely available and easily transportable in large quantities to fit into the business models currently used by the private sector suppliers that are involved in sanitary ways and other fittings for house construction.
You need to login to reply
Re: Raising demand for sanitation and hygiene services - Exploring private sector roles
03 Nov 2015 09:32
#15755
by

Lillianmbeki
How Can Private Sector engage meaningfully and effectively in Sanitation Marketing?
Sanitation Marketing seeks to develop products that are aspirational and affordable to consumers. Some of the new partnerships that we develop to strengthen the supply side are entrepreneurs/manufacturers and financiers/banks. 2 critical things that would help us shape our programming better are:

1. Ensuring consistency in quality of sanitation products and services as we go to scale? How can private sector be supported to do this?

1. Increasing access to products through affordable financing? At what point should financing be pitched? To entrepreneurs or to households?

What shape should such micro-credit take? Considering that in many instances the loans are as low as 20US dollars?
You need to login to reply
Re: Raising demand for sanitation and hygiene services - Exploring private sector roles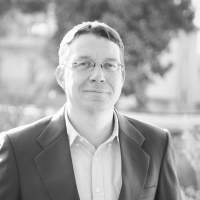 04 Nov 2015 10:05
#15769
by

Marijn Zandee
Dear all,

I think that the private sector cannot really fulfill a role as a "Market Maker". What I mean the say is that I think that the sanitation private sector is not big and strong enough to create a market out of nothing. So if it comes to initial demand creation, we need other actors also. I would see a role for governments, the education sector, and (I)NGOs that support them to create an atmosphere where people feel that their life is not "complete" without a decent toilet in their house.

The private sector can then promote different toilet options, aspiration levels and technologies.


Regards

Marijn
Marijn Zandee

E:

This email address is being protected from spambots. You need JavaScript enabled to view it.
You need to login to reply
Private sector engagement in sanitation and hygiene - Exploring roles across the sanitation chain (WSSCC in Oct/Nov 2015, Thematic Discussion 6)
Time to create page: 0.285 seconds
DONATE HERE