Composting system by Human Endeavors (USA and in future Costa Rica)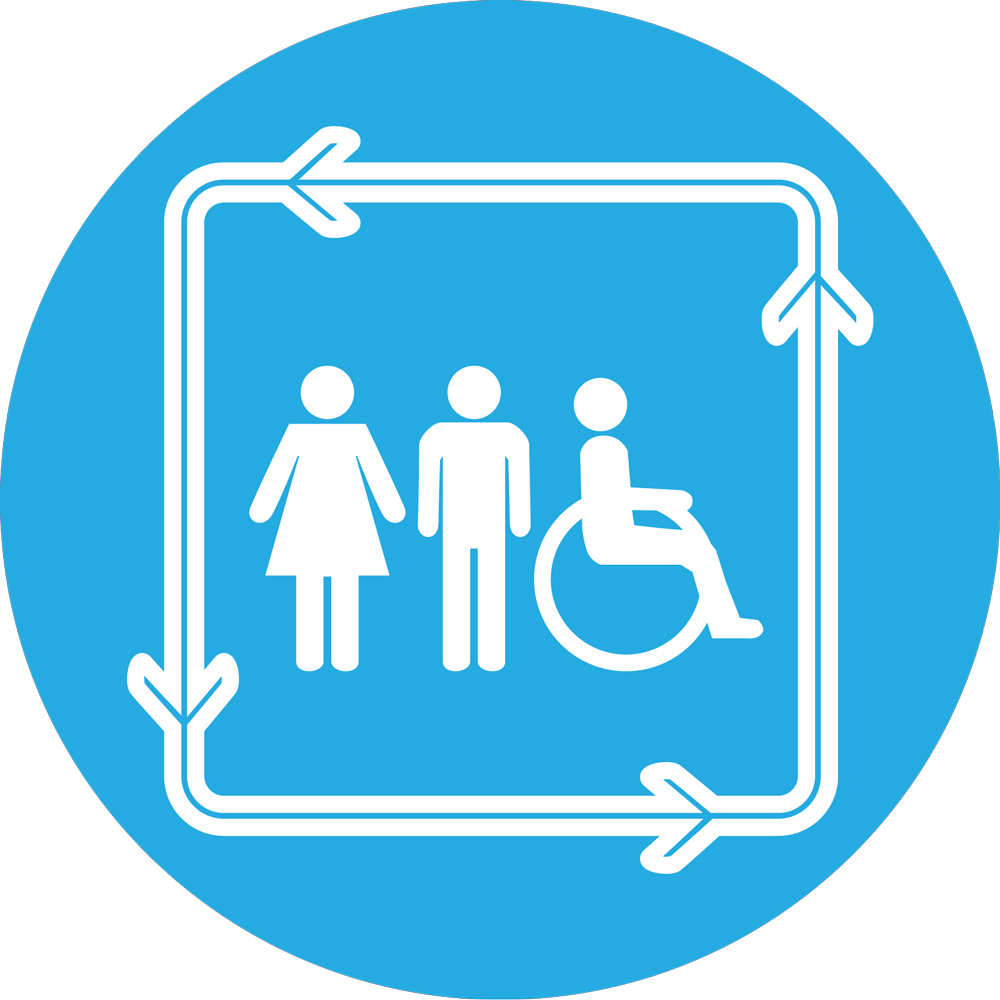 Re: Composting system by Human Endeavors (USA and in future Costa Rica)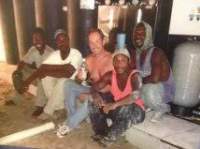 19 Jan 2016 23:44
#16628
by

clint
Dear HA and Torre and all of the Forum Members,

First, my picture on the Forum is from my high school graduation class of 1965! Just kidding, but it was 19 years ago!

I am 68 years young and I purchased my first Clivus Multrum composting tank in 1973 and installed it in a new 26' diameter geodesic dome home I built and lived in, in Winter Park, CO.

Since that time I have worked every day in the composting business, selling, installing, developing, inventing, manufacturing and making a living in the composting and grey water treatment business. Needless to say, I still would challenge anyone anywhere to contest the fact that I have literally more hands-on experience in human feces and urine in-vessel composting treatment.

Both of your statements that the Ecosan and urine diversion works sometime and is simple, is acknowledged. But without proper and adequate aeration, you are not 'composting' when adding lime, ashes or sawdust. None of those additives can possibly introduce enough oxygen into the mix for it to become totally aerobic.

In my experience, HA's statement that additional water is the main reason why there is odor, is not accurate. The reason for the production of odors is that it is not aerobic in the first place and will only get more anaerobic when more water is added. My systems utilize water flushing toilets and I still do not have ANY odors because my tanks have been designed with baffles and an air circulation system. They utilize a carbon source, which not only chemically and biologically balances the feces and urine ingredients, but provides the necessary porosity for it to become a true composting environment.

I know you all are hung up on diverting the urine, but Mother Nature and the Creator did not design humanity and animals to urinate in one place and then move somewhere else to defecate. This new thinking that urine contains ALL of the beneficial nutrients makes no sense, and even if it did, the earth still needs the fecal hydrocarbons to combine with the urine to rebuild the soil from which our food emerges in the first place.

With that said, I still contend that properly designing vaults to have an aeration system and the addition of the proper bulking agent (carbon) is critical for complete and proper aeration and the production of an aerobic and composting environment.

Clint
You need to login to reply
Re: Composting system by Human Endeavors (USA and in future Costa Rica)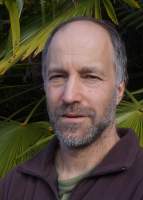 20 Jan 2016 01:06
#16629
by

goeco
Clint is quite correct in stating that nutrients from urine are not enough for plants. There are good levels of nitrogen (N) and potassium (K) in fresh urine, but no phosphorous (P). Humus is built up in soil from organic matter and feces provide an organic carbon source for building humus. The carbon and nitrogen cycle are entwined and organic matter is essential for sustainable production of crops from soil. Shit is good shit.

However, I don't agree with Clint on the need for aeration in the ecosan process - as pointed out aeration is only necessary for composting, not drying of solids. Drying feces does not require an aerobic environment and porosity in the solids. Removal of moisture relates to humidity and temperature of the environment, surface area and ventilation to remove moisture. It seems to me (without having any experience with ecosan toilets) that the more water going in, the more important it is to increase the rate of drying. Sooner you dry it the better. I ask if passive drying methods are always enough... perhaps active drying would be necessary in some circumstances, for example pv solar assisted fan or even heating, taking into account seasonal issues.

The two processes are worlds apart. Clint offers aerobic decomposition of solids but has to deal with liquid effluent using a secondary process. I'd politely suggest that vermicomposting digesters have been simplified since Clint patented his invention 20 years ago. Keeping things simple, it is now recognised that rotating equipment (agitator, auger) is not necessary and that a pile is okay, provided it has room to spread outwards. Worms do the work of aerating the solids from the outside in.

cheers
Dean
You need to login to reply
Re: Composting system by Human Endeavors (USA and in future Costa Rica)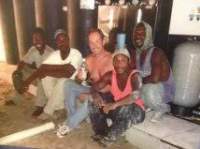 20 Jan 2016 15:12
#16645
by

clint
Dear Dean and everyone else,

Thank you Dean for confirming and documenting the value of the combination of the urine and feces together.

If whoever is just trying to dry the feces, I would agree that you do not need composting. But why would anyone want to just dry it when aerobically and with the addition of the carbon and potentially vermiculture, the process can produce soil instead of a stack of dried dung?

Anyway, collectively I do believe that we can make progress in expanding the capabilities of the existing Ecosan toilet philosophy if only carbon is added to remove the odors. After that we can discuss the incorporation of an air circulation system to expand the capabilities and use of the existing two vault idea.

Capping off the first used vault I believe only inhibits its potential as it again restricts the availability of oxygen to get to the mass. As I reviewed the drawings the air only has the potential of going down the open toilet seat and up the vent while in use. Capping it off may reduce the potential for odors, but if the carbon was added correctly and an air circulation system was designed and incorporated in the first place the first vault would compost/dry much faster.

Clint
You need to login to reply
Re: Composting system by Human Endeavors (USA and in future Costa Rica)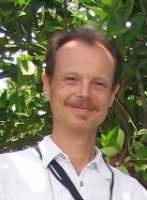 21 Jan 2016 21:56
#16660
by

HAPitot
Clint, it's agreed that these toilets are not perfect, and they are open to improvements. At the same time, please keep in mind that an affordable cost for a family toilet may be around 200 Euro/dollars - that could a lot of times be more than 3 months' salaries.
I once tried a composting UDDT, which should really be called UDCT (urine diverting composting toilet, rather than dehydrating), where I took the UDDT design, but allowed people to wash on top of the feces hole. The toilet was equipped with a gravel drainage which was discharging into a canna bed (could be any water loving plant, like banana plants). Users were usually using crushed dry leaves as cover material. You'll find more information on that toilet at that link:
www.flickr.com/photos/gtzecosan/79802822...m-72157630727680876/
Here are photos of the drainage and the canna bed:
Public toilet cont'd
by
SuSanA Secretariat
, on Flickr
Public toilet cont'd
by
SuSanA Secretariat
, on Flickr
Unfortunately, we ran into a problem with odors very propably due to a lack of ventilation. In this connection, it should be noted that the four chambers (two for each of the two stalls) were connected inside at the height of the urine pipe, i.e. on the upper side of the chambers. And the so called heaters (covers) were oriented East, the toilet being located about 400 Km North of the Equator. What is not shown in the pics is that we added slots at the upper end of the cabin doors. In addition, the drainage was also able to provide some air from below.
Of course, we could have used fans at the upper end of the vent pipes, but that would have required a small solar system to be mounted on the roof of the toilet. And what I know about solar panels is that they are favorites of thieves. With a solar, the toilet would have required permanent security.
Clint, would you or anyone have an idea for a simple solution to that problem?
Cheers, H-A
---
Hanns-Andre Pitot
M.Eng. Environmental Pollution Control
presently in Seesen, Germany
You need to login to reply
Re: Composting system by Human Endeavors (USA and in future Costa Rica)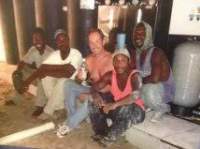 26 Jan 2016 11:37
#16709
by

clint
Dear H-A,

Sorry to take so long in getting back to you but I am on the road in Costa Rica at Manuel Antonio/Quepos.

This trip have been very good for enjoyment by getting out of the US and also informative about the water and lack of proper sanitation throughout Costa Rica. Very poorly designed septics and open grey water sewers and worse with the sewage pollution being dumped into the rivers. I do have my work cut out for me here as well as the rest of Central American with extreme water supply issues for developers especially not taking from the local Ticos.

As I continue to try to emphasize, even if you were utilizing a good carbon source properly according to your description of the air circulation I do not believe that your present slots and venting is at all sufficient.

I would suggest before you even start using the vault you MUST provide a French fry basket type of false floor configuration (a simple sheet of steel/plastic mesh with at least 1/4" openings supported from the bottom of the vault floor to suspend the now potential composting mass. Steel will eventually need to be replaced but it is available somewhere and cheap.

For the vent instead of a solar fan to be stolen just use an attic turbine ventilator or even more than one if local winds are not frequent.

The addition of the carbon source is essential. A person needs to add significant handfulls after each use, not just a cup full. Even though it may seem to be quite a bit, the correct carbon source will decompose if it is sufficiently moist, i.e. the addition of the urine, not wash water.

I also still contend that it is going to be much more cost effective and design effective to manufacture a polyethylene tank with a proper ventilation design and place it into the existing vault area to work properly. You can still build the building locally but trying to create an effective air circulation system utilizing local materials, concrete and wood, is not at all logical and or effective. My tank sections are 2' deep x 4' wide x 88" long. The tank contains two of these sections, a top and bottom, which bolts together to create a 4' wide x 4' high x 88" long complete tank with proper ventilation and access doors for maintenance and compost removal. These tanks fit into Cessna 208's Caravans and even smaller planes, pickup trucks, boats, dog sleds etc. and can be manufactured and shipped inexpensively.

If the composting process is set up correctly the system will compost and there will be NO odors. But the present EcoSan or any design constructed onsite I have seen so far is totally inadequate for proper composting. Without a proper design you will continue to have serious issues with local acceptance because of the odors as documented in various research projects results.

Forget the urine diversion and spend more energy on designing the system correctly instead of assuming that the excess liquid from urine is the problem. It is not the urine it is the design.

Clint
You need to login to reply
Re: Composting system by Human Endeavors (USA and in future Costa Rica)
30 Jan 2016 01:46
#16771
by

Tore
You have a great system to compost human excrement. You need aeration and movement to allow the product to become compost.
You have to remember that we are talking about two different systems. You are composting and that takes aeration throughout the pile. At the end you will have compost that is decomposed feces.
What the UDDT does is to make the urine, which has most of the nutrients, quickly available to use on the crops. The urine is usually pure and if any pathogens are present it is usually in very small quantities. Sitting a week will kill anything present. The main concern to health is the feces. By dehydrating and heating for 6 months the pathogens are destroyed. The human fertilizer can now be tilled into the soil to strengthen, refurbish, and become compost.
With a proper ventilation pipe air is pulled from the interior, through the cracks and crevices of the base, and then up the ventilation pipe. I have not noticed any odors in a UDDT.
You need to login to reply
Re: Composting system by Human Endeavors (USA and in future Costa Rica)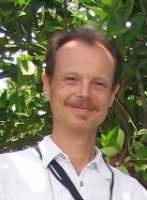 30 Jan 2016 19:12
#16779
by

HAPitot
Thanks very much Clint and Tore for your ideas and explainations!

I have also thought of a wine turbine for ventilation, but I think these are not exactly cheap. Let me find out at a local construction materials' market here in Germany. But would it be possible to manufacture them locally from sheet iron using simple welding tools? - I have my doubts.

I think we'll just extend the vent pipes to greater lengths, thereby increasing the draft they are exerting. And then, we'll have to replace the white textile on the floor of the chambers (on top of the gravel drainage) by something more durable and more permeable.

In my design, the composting was not a problem. The material (feces/leaves plus wash water) was composting well - no problem! During the resting period some water has to be added when it is getting too dry.

Cheers, H-A
---
Hanns-Andre Pitot
M.Eng. Environmental Pollution Control
presently in Seesen, Germany
You need to login to reply
Re: Composting system by Human Endeavors (USA and in future Costa Rica)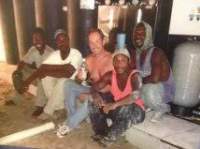 30 Jan 2016 20:03
#16781
by

clint
How about melted plastic, flattened metal pop cans or whatever recycled into blades?

Better perforated, non-corrosive sheet of whatever, plastic preferred.

Decentralized, Natural, Recycling = Sustainability

Human Excrement + More carbon + urine = nutritionally complete solid soil amendment fertilizer for consumable crops.

Clint
You need to login to reply
Re: Composting system by Human Endeavors (USA and in future Costa Rica)
30 Jan 2016 23:13
#16785
by

Tore
Remember that works in the long run in developing countries is simple. simple, simple. Try to use heat for ventilation. Usually a vent pipe exposed to the sun will create enough heat to cause air movement. This can be supplemented with reflectors or sheet metal to help concentrate the heat. Figure out how to work with nature.
Tore
+++++
Note by moderator: The discussion on some aspects of this process that followed here was moved to another thread as the topic changed to general fertiliser aspects:
forum.susana.org/forum/categories/205-ve...post-digesters#16786
You need to login to reply
Re: Composting system by Human Endeavors (USA and in future Costa Rica)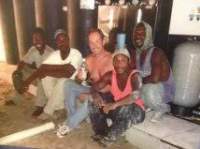 05 Feb 2016 01:05
#16853
by

clint
The added files represent and explain blackwater and greywater treatment systems designed for warmer than Alaska/Minnesota climates. The greywater system is the same but the composter has been reduced in size by 50% with less complexity, cost, maintenance for warmer applications.

Clint
This message has attachments files.
Please log in or register to see it.
You need to login to reply
Re: Evolution of the EarthAuger UDDT (a hybrid composting and urine diverting dry toilet)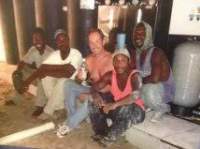 24 Apr 2016 17:21
#17796
by

clint
Actually, the FIRST flushing toilet patent was for an earth flushing toilet instead of water flushing toilet.

Why the change from earth, which would have been beneficial, to water, I assume was based upon the knowledge levels at that time to "get it out of here BECAUSE IT IS BAD"! Based upon that technological base of knowledge AT THAT TIME, they used and we continue to use copious amounts of water to quell the odor immediately and then use more water to remove the materials faster to let someone else deal with them because they are BAD!

In my line of work, it is what happens after the toilet that is important. The only NATURAL process I have ever come across is composting. In addition to aerobic composting, we utilize vermiculture, because, as Aristotle claimed worms are , "the intestines of the universe". Red worms further enhance Mother Nature's potential in a decentralized, containerized, automated, protected, secure environment for total transformation and conversion into agricultural soil amendments with minimal amounts of energy and water consumed while protecting and then being able to convert and provide a valuable economic resource and product for agricultural enhancement.

Biologically, Mother Nature and the Creator set up a system of recycling naturally, i.e. composting! ONSITE/LOCALLY/DECENTRALIZED composting systems, utilized in the transformation of a used (not waste) source(s) of material (human excrement AND food scraps) into biologically SAFE liquid and soil fertilizer amendments is not only natural but is also proven to be environmentally safer and financially more cost effective.

For human excrement and urine, to be separated and diverted in the first place, and then using energy from other sources (fossil fuels) and requiring human physical involvement to move/transport those known to be hazardous/unprocessed materials to some centralized facility for treatment/disposal/reuse or urine being humanly involved in spreading the urine for agricultural fertilization, to me is totally unnecessary.

When 90% of the issue of human excrement and liquid urine mass could and would have been taken care of ONSITE, simply through evaporation with a correctly designed vault/pit for air/oxygen to circulate and to let Mother Nature do her thing would, logically be the first choice in an argument for the treatment and conversion of toilet and organic wastes into RESOURCES effectively and efficiently.

If you are interested, we have just uploaded our video on You Tube at; Proven Environmental Water & Wastewater Solutions for Worldwide Health & Economic Development.



The Challenge from the Gates Foundation to "Re-invent the Toilet", is commendable but I do believe the Challenge should be concentrating on education and the acquisition of knowledge regarding what the REAL problem is! It is not the TOILET, it is the lack of KNOWLEDGE regarding the potential of resources from wastes if naturally and technologically respected and treated as such!

Buckminister stated that "Knowledge is Wealth" and therefore, I believe that we should base the Challenge of "Helping Humanity", on the need to re-evaluate our first premise in our conclusion that WASTES should be considered RESOURCES and recycled where they are created.

Instead of using mobile/vehicular energy wasting technology and/or copious amounts of water to transport materials that could naturally and technologically be converted onsite without any exhausted external sources of energy (fossil fuel) needed in transportation and/or water carriage would seem to me to be a first step in reducing the energy and water when compared to traditional/conventional/centralized methodologies.

Clint
The following user(s) like this post:
joeturner
You need to login to reply
Re: Composting system by Human Endeavors (USA and in future Costa Rica)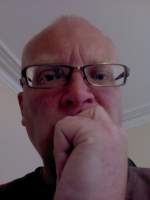 26 Apr 2016 09:47
#17812
by

joeturner
I agree with Clint that it is very common for "composting toilets" to be under-estimating the amount of carbon and oxygen needed for proper composting and pathogen breakdown.

I also agree that an over-focus on the delivery method (ie the toilet) rather than education relating to the whole of the sanitation process is a common flaw, not helped by the persistence of popular "composting toilet" manuals which perpetuate the myth that faecal composting is effective in small spaces and with handfuls of sawdust.

But, I suppose that the "Reinvent the toilet" would have gotten rather less coverage if the offered solutions were to teach people the necessary soil science, microbiology etc they'd need to understand what was happening in the systems rather than supplying large numbers of new types of unit which supposedly fix the problem. As we've seen in agriculture, the trend has been away from types of long-term investments in education and Agricultural Extension and towards more general, oversimplified, non location-specific fixes.

Sadly, I've concluded that many of the systems that are advocated by many in the sanitation space could actually make the problems worse (such as by encouraging users to manage their own faeces they've collected, which in many situations is unlikely to be properly sanitised and therefore may be simply spreading infection). In one sense, at least faeces collected in properly sealed latrines or vaults is being kept away from people. Once we're into the business of emptying and spreading the material onto farmers fields, the risk is much greater than the potential benefits - where there has not been effective composting - in my opinion.
The following user(s) like this post:
Carol McCreary
You need to login to reply
Time to create page: 1.382 seconds