How Clean is Urban India? (using a National SFD)
3302 views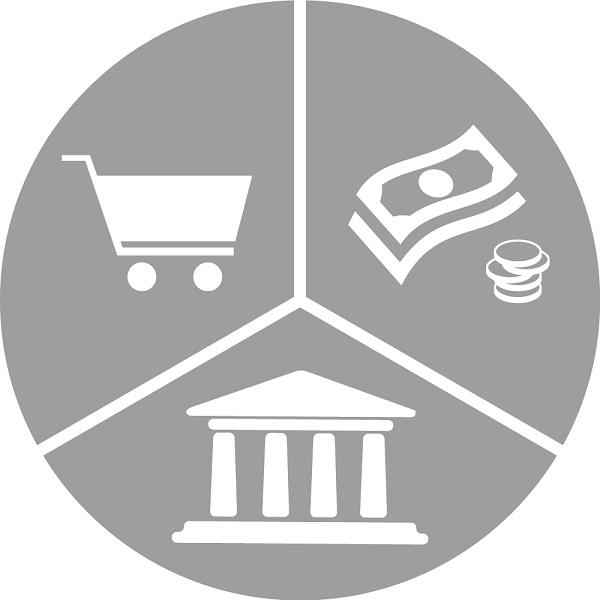 Re: How Clean is Urban India? (using a National SFD)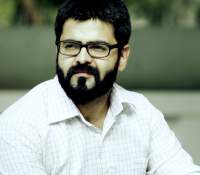 01 Feb 2022 17:02
#33226
by

Bhitush
Thanks Paresh for your query and sorry for the late response. The SFD generated by the platform is just an aggregate of all the SFDs (which may not be a true representation of the whole of Urban India) uploaded so far on SuSanA platform, but the Urban India SFD we worked on looked at all the stages of the sanitation chain for the whole country for example for treatment we analysed FSTP data from NFSSM alliance and STP data from latest report of CPCB, similarly we had taken informed assumptions wherever documented data for the whole urban population was not available. The aggregate multi city SFD was also considered as a relevant input in this process.

Hope this answers your question. 
The following user(s) like this post:
paresh
You need to login to reply
Re: How Clean is Urban India? (using a National SFD)
09 Oct 2021 13:44
#32849
by

paresh
Thank you Bhitush for sharing this. 
I think there is a broad agreement that SBM focused on access alone and going forward we urgently need to focus FSM if we are serious about SDG 6 targets. 
I tried to compare the graphic you shared with the one that can be prepared from 
sfd.susana.org/about/sfd-data
(see below) to find a significant difference in the share of unmanaged wastewater. I assume your SFD is more refined as the sources of information are discussed in the blog. It would be great if you could tell us more about the changes in inputs that you made to arrive at this SFD.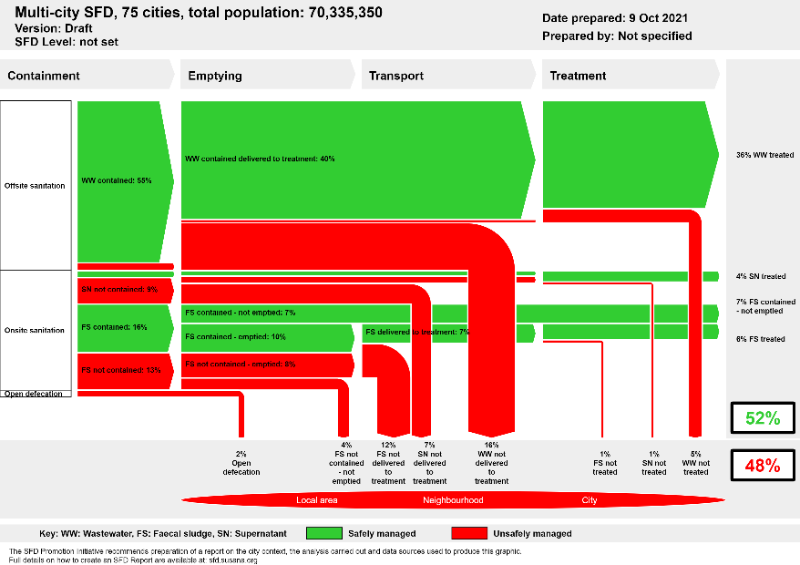 Regards
paresh
Paresh Chhajed-Picha
Researcher at Indian Institute of Technology - Bombay, India


This email address is being protected from spambots. You need JavaScript enabled to view it.

Twitter: @Sparsh85
Wikipedia: Sparsh85

Co-moderator of this discussion forum

You need to login to reply
How Clean is Urban India? (using a National SFD)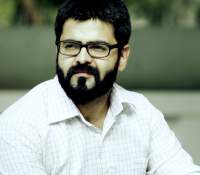 16 Sep 2021 16:32
#32774
by

Bhitush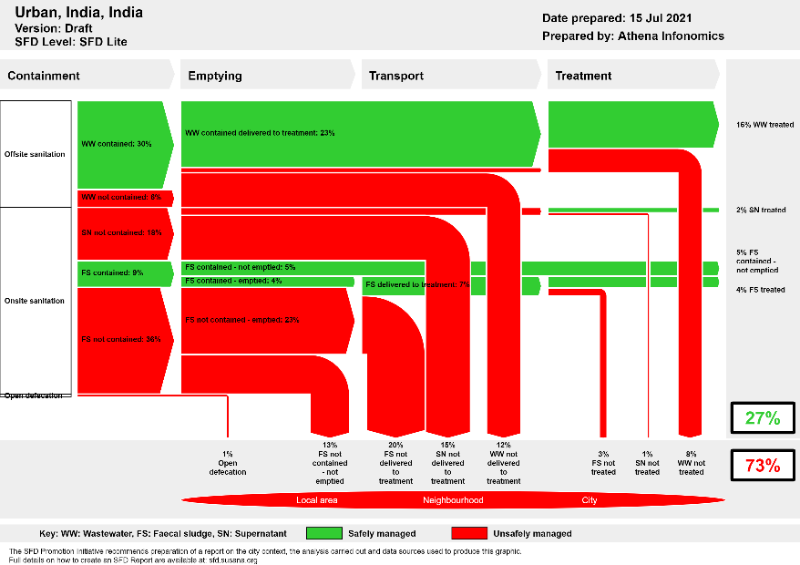 A rapid assessment of sanitation in Urban India using a National SFD brings out the reality of actual situation on ground and also maps the gaps in various stages of the sanitation chain. Given that the next phase of Swachh Bharat Mission is around the corner, it would be worthwhile to extract learning from the Shit Flow Diagram of Urban India, so that interventions can be supported in the areas where still a lot of work needs to be done to achieve safe sanitation for all. To read more about the SFD and the blog on the topic visit: 
watersciencepolicy.com/article/how-swach...dd9?language=English
.
The blog is available in various Languages including English, Hindi, Spanish, Portuguese and French.
You need to login to reply
Time to create page: 0.485 seconds
DONATE HERE