Hacking Toilets?!!! (sanitation hackathon, sanitation-related Apps for Smartphones)
55.7k views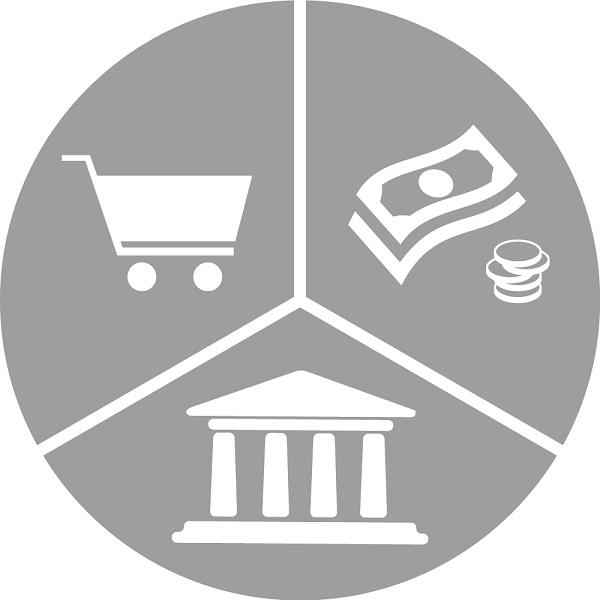 Re: Hacking Toilets?!!!
23 Nov 2012 23:46
#2720
by

jkeichholz
@Elisabeth: smartphone compatibility could be achieved by a) a mobile template for this Kunena forum, e.g.
www.mobilejoomla.com/extension/kunena-mobile-joomla-extension
or b) an app like
Tapatalk
which is already compatible with Kunena and available for various mobile platforms (iOS, Android, BB).
@Steve: The ToiletDashboard sounds sexy indeed. I am afraid this will all depend on the quantity and quality of data though, at least for developing countries.
The idea we had in mind with sanimap is to have a similar world wide map that would display sanitation-related infrastructure and provide some exportable data tables.
You need to login to reply
Re: Hacking Toilets?!!!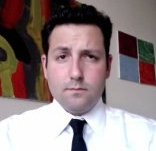 24 Nov 2012 16:23
#2722
by

steve4real
What if the ToiletDashboard had a geo-spatial component?
Stephen Sauder, M.Sc., M.A., B.A
Project Manager | Reinvent the Toilet
Centre for Global Engineering, University of Toronto


This email address is being protected from spambots. You need JavaScript enabled to view it.
You need to login to reply
Re: Hacking Toilets?!!!
27 Nov 2012 22:02
#2743
by

Catalina
hi, I am Catalina and I work with ToiletHackers (
www.toilethackers.org
). Is there anyone interested in joining the SanHack through this forum over the weekend?
How can we link people at the Hackathon sites with this forum?
If anyone is interested in joining either on site or virtually contact me
This email address is being protected from spambots. You need JavaScript enabled to view it.
. I am going to be based at the NYC site.
You need to login to reply
I manage the Decentralized Wastewater Management for Adaptation to Climate Change in Jordan (ACC Project) and previously coordinated the Climate-friendly sanitation services in peri-urban areas of Lusaka project in Zambia. My background is in Management, Economics and Information Systems.

Less

Posts: 162
Karma: 4
Likes received: 53
Re: Hacking Toilets?!!!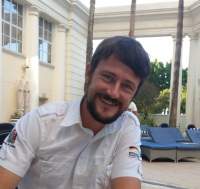 03 Dec 2012 19:16
#2765
by

tmsinnovation
All those that participated in the SanHac (sanitation hackathon) please do share what you got up during the Hackathon here on the SuSanA forum!
I am sure the SuSanA community is really keen to see what you guys developed in such a short period of time.
Looking forward to some interesting feedback!

Trevor Surridge
Decentralized Wastewater Management for Adaptation to Climate Change in Jordan (ACC Project)
Project Manager

Deutsche Gesellschaft für
Internationale Zusammenarbeit (GIZ) GmbH
Ministry of Water and Irrigation, Shmeisani,
Amman
Jordan

You need to login to reply
Re: Hacking Toilets?!!!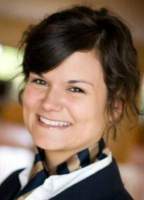 04 Dec 2012 09:18
#2774
by

LydiaH
Hi All,
what I found concerning the SanHac is an AUDIO from Nick Dickinson about a Financial app that would set sanitation cost benchmarks. His solution to the worldwide sanitation crisis can be checked out under the following link:
www.trust.org/alertnet/blogs/technotalk/...ion-cost-benchmarks/
Looking forward to what you think of it. Hopefully there are some more great ideas!
Regards,
Lydia
You need to login to reply
Re: Hacking Toilets?!!!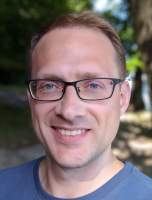 12 Dec 2012 08:03
#2832
by

JKMakowka
You need to login to reply
As part of the Engineering team, my role at IMC is to lead on the delivery of projects requiring specific expertise on urban sanitation (including excreta/waste/wastewater/stormwater management) focusing on technical, institutional and financial aspects in project design and implementation.

Less

Posts: 223
Karma: 24
Likes received: 87
Re: Hacking Toilets?!!!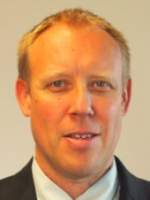 12 Dec 2012 11:29
#2835
by

jonpar
Dear Juergen, that's an excellent thought provoking comment (time to open a can of worms perhaps?).. and I also an excellent idea...sorry not to have got back to you since we discussed Sanimap with Trevor. Perhaps Trevor could give us an update from his side where this is something that SuSanA can invest some time/resources into. From IWA side, I am keen to see this move forward as I think it is a good way for people to see what is going on in different parts of the world. I think the data requirements to upload information about projects should be light so that it is easy to use and then it is possible to upload addition reports and supporting information etc. best regards, Jonathan
Dr. Jonathan Parkinson
Principal Consultant – Water and Sanitation
IMC Worldwide Ltd, Redhill, United Kingdom
Email:

This email address is being protected from spambots. You need JavaScript enabled to view it.


Skype : jonathanparkinson1

You need to login to reply
Re: Hacking Toilets?!!!
13 Dec 2012 16:39
#2878
by

jkeichholz
@JKMakowka: thx! Do you know who the person/org behind the Gadfly Project? Because it doesn't provide much info on the website and I would still prefer to have a real contact before I submit anything. I've also seen it here
www.idealist.org/view/program/K6MCjCpJF7mD/
@jonpar: Thx! Let's just do this sanitation map in 2013. I won't wait for any donor to sponsor it, even though I'd love to see support from their side (even afterwards, maybe). The problem really only is about creating a site that not only maps something, but also offers an export of data for further use. And then of course the data needs to be crowdsourced. I really like your idea that it should not only include sustainable sanitation projects, but also conventional infrastructure. It's surprising that we still don't have such a mapping solution available online.
You need to login to reply
Re: Hacking Toilets?!!!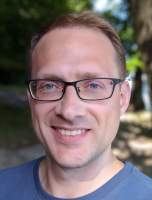 13 Dec 2012 17:14
#2880
by

JKMakowka
Sorry, no idea. Just happend to come accross it while looking for funding opportunities for the Ugandan NGO network I work with. And while this doesn't fit to our profile, I though someone here might be interested.
You need to login to reply
Re: Hacking Toilets?!!!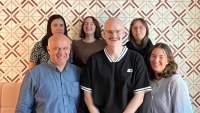 08 Mar 2013 15:36
#3821
by

secretariat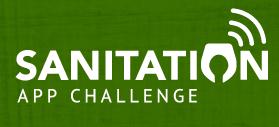 Vote for your favorite app!
You can also vote through
Twitter
!
Send a tweet containing the #SanHack hashtag and the hashtag of your favorite app and help them win!
For further information click
here
.
Kind regards,
SuSanA secretariat.
[posted by Agazi Medhanie]
You need to login to reply
Re: Sanitation-related Apps for Smartphones
15 May 2014 09:31
#8624
by

Elisabeth
Dear all,
I recently came across this nice little factsheet (thanks to the e-mails by WASHplus weekly) and thought it fits well into this thread where we discussed the Sanitation hackathons and mobile phone apps for sanitation in the past:
A Brief Overview of Sanitation App Developments
, by Marie-Alix Prat and Sophie Trémolet (2013). (
www.shareresearch.org/LocalResources/Not...f_apps_June_2013.pdf
)
This note gives an overview of the types of apps (mainly prototypes) that have been developed so far in the sanitation sector and identifies the need for further development of ICT tools.
I also created a separate thread for the suite of apps called "Sanitation Investment Tracker" here:
forum.susana.org/forum/categories/62-wg-...old-level-sanitation
This thread which was originally called "Hacking Toilets" is by the way our number 2 thread (20,303 views so far)! It was located under "Events" until now, but I have now moved it to here under "Working Group 9 on business and awareness creation". Not sure if it fits perfectly into this category either and am open for better suggestions. We may need a new sub-category on ITC tools one day if that topic proves to be popular (ITC = Information and Communications Technology).
Regards,
Elisabeth
You need to login to reply
Time to create page: 0.336 seconds
DONATE HERE