Tamil Nadu Urban Sanitation Support Programme - Phase 1 and 2
12.7k views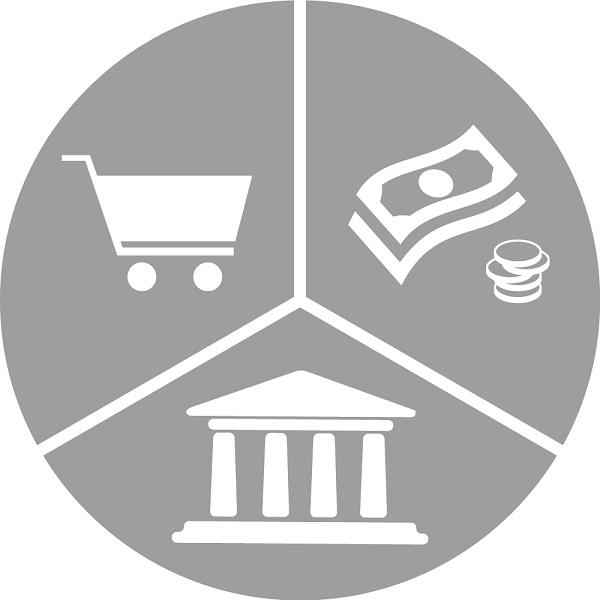 Re: Tamil Nadu Urban Sanitation Support Programme (TNUSSP) -Technical Support Unit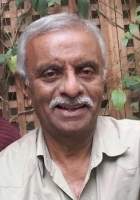 21 Apr 2019 05:09
#27311
by

AjitSeshadri
Note by moderator: The answer by Gayathri was deleted by mistake, I have copied it back here:

Dear Mr. Guruswamy,

Thank you for your keen interest in our programme, which is well demonstrated by the range of questions you have posed.
Tamil Nadu Urban Sanitation Support Programme (TNUSSP) launched in 2015 aimed at achieving improvements along the entire sanitation chain in the state of Tamil Nadu by demonstrating innovations in two model locations as well as enabling state-wide scaling up. Indian Institute for Human Settlements (IIHS) leads a Technical Support Unit (TSU) that has been set up within the Municipal Administration and Water Supply Department, Government of Tamil Nadu (GoTN) with support from the Bill and Melinda Gates Foundation (BMGF).

A two-pronged approach was adopted
1. Demonstration of innovation in two urban locations
• Trichy, a partially-sewered large city that needs Fecal Sludge Management (FSM) solutions as a complementary solution to become 100 per cent sanitation secure
• Periyanaicken-Palayam (PNP) and Narasimhanaicken-Palayam (NNP), a cluster of two small towns, that will use FSM as a stand-alone solution to demonstrate clustering of towns
2. Implementation of state-level policies and actions to support rapid scaling-up of innovations in all urban areas of the state by creating a state-wide enabling environment at the state level through policies, requirements and budgetary allocations.

Activities undertaken during phase I include
1. Conducting specific studies in Trichy, PNP and NNP across the sanitation chain, findings from which have informed the programme.
Access - Public/ Community Toilet Assessment in Trichy, PNP and NNP and Slum Vulnerability Assessment in PNP and NNP
Containment- Mapping of Households and containment systems in PNP and NNP and Storm Water Drain Pollution Study in Select Catchment Areas in Trichy, PNP and NNP
Collection and Transportation - Desludging Operators Study in Trichy, PNP and NNP
Treatment - Assessment of Fecal Sludge receiving facilities for Co-treatment in Trichy and Assessment of Waste Stabilisation Ponds in Trichy

2. Assistance to the GoTN in implementation of key projects: This included conducting feasibility studies, identifying key challenges and bottlenecks, developing risk mitigation and implementation strategies, engineering design and planning of projects and project management.

3. Capacity building through orientation/ training programmes on FSM for Government officers, engineers, desludging operators and masons

4. Developing a Behavioural Change Communication strategy to define the overall approach for behaviour change of multiple stakeholders. For implementing the strategy, various audio-visual tools have been developed and were used extensively during various training programmes. In addition, a range of behavioural change communication activities have been done in schools and for general public in Trichy, PNP and NNP.

5. Developing a Muzhu Sugadharam Information System to collect relevant data on septage management at the ULB level based on the Operative Guidelines on Septage Management. Towards this a Muzhu Sugadharam (MuSu) app has been launched which assesses the current state of the ULBs with respect to different parts of the sanitation chain and will also track progress overtime.

6. Documenting a range of studies (baselines, scoping study, assessments etc.) and lessons learnt from project planning and implementation

An Advisory Committee (AC), chaired by the Principal Secretary, Municipal Administration and Water Supply (MAWS), plays an important role in monitoring, reviewing and guiding the programme at the state level. In addition, there are working groups at the district level as well. Programme activities in Trichy are done in partnership with Gramalaya, and those in PNP and NNP are done with Keystone Foundation and CDD Society is the technical partner.

In terms of scoping, the broad programme approach for TNUSSP Phase I was defined by the Operative Guidelines on Septage Management issued by the GoTN in September 2014 and the Scoping study which was conducted by IIHS (which you have referred to).

The issuance of Operative Guidelines on Septage Management set the context for uptake of Fecal Sludge and Septage Management (FSSM) services. However, while the state had issued guidelines, operationalising it at the level of urban local body (ULB) required a higher degree of buy in. For one, network based system was being perceived as an ultimate solution. Secondly, FSM did not have a working demonstration model which could be easily related to. Thirdly, FSM was one among the many priorities which Government officers had to juggle with.

TNUSSP-I persisted with multiple approaches to help decision-makers start looking at FSSM as possible and good solutions for Tamil Nadu. This took time, but using a combination of advocacy material and events, exposure visits (domestic and international), capacity building and powerful communications, some of the key decision-makers at the state level as well as in ULBs, started looking upon FSSM solutions as possibilities to move forward with. Efforts during phase I have helped achieve a state of preparedness for the approaches tested to be scaled up to have significant and lasting impact on urban sanitation in Tamil Nadu.

GoTN identified Karunguzhi, a town panchayat in Kanchipuram district to demonstrate FSSM by constructing a Fecal Sludge Treatment Plant (FSTP). Operational since 2017, the plant has a treatment capacity of 23.4 kilo litre per day and serves the needs of Karunguzhi and the adjacent municipality of Madhuranthagam. The FSTP has been developed as an educational and resource centre.

GoTN moved forward on implementing the Operative Guidelines on Septage Management by developing a state-level strategy along with a State Investment Plan (SIP). Under this, the state and the UL) will be primary financiers for decanting stations and FSTPs. Increased treatment coverage is to be achieved by utilisation of existing treatment capacities and clustering. Co-treatment has been mandated at all Sewage Treatment Plants (STPs) across the state. Towards this existing treatment capacities in 41 STPs across 69 ULBs will be leveraged and a cluster approach would be used to optimise utilisation. Further, new treatment capacities are planned through FSTP with GoTN passing order for construction of 49 FSTPs in 2018.

TNUSSP-II (2018-2020) aims at strengthening the institutional capacities for promoting inclusive sanitation in urban areas in Tamil Nadu, specifically aiming at gender sensitive interventions and aiming to improve access for urban poor. In parallel, it seeks to demonstrate measurable improvements in the full cycle of sanitation by up-scaling Fecal Sludge and Septage Management (FSSM) and non-sewered sanitation solutions state wide, as well as in select urban locations.

The key activities being carried out in this phase of the programme are:
• Technical Assistance to ULBs/ regional entities such as preparation of sanitation plans, assessment of techno-managerial systems, Detailed Project Reports (DPRs) and creation of fundable projects
• Improvement in Sanitation Treatment Facilities
• Model for Promoting Regulated De-sludging
• Leveraging Resources and Influencing Schemes and Projects
• State wide scale-up of capacity building initiatives by partnering with government and private organisations to conduct trainings
• Knowledge management and peer-to-peer learning by systematic documentation from the Tamil Nadu project
• Community Engagement
• Improvement of Public and Community Toilets building on the initial assessments done in phase I
• Enabling Environment and Governance

AC set up in phase 1, continues to guide the programme and is supplemented by a State Working Group which comprises of officers who are operationalising FSM and coordinates across various departments. The second phase builds on the lessons learnt from Phase I:
• Number of diagnostic studies conducted on the entire sanitation chain and on various stakeholders will be used in Phase II to design strategies for each component in the chain.
• Two different kinds of urban locations that represent the two most significant typologies in the state for scaling up - one a large Class I city that is partially sewered; and second, a cluster of smaller town panchayats were chosen in phase 1. Based on the experience in cities, the team will develop different models, including a cluster approach that can implemented in different ULB classes.
• Upon completion of FSTPs, requisite processes and documents will be put in place to enable the government to establish and maintain FSTPs.

At the state level, Muzhu Sugadharam Information System helps monitor progress on operative guidelines while at the programme level we have an overall results framework which is used to monitor progress.

Our website is the key mode through which we disseminate knowledge, while also leveraging out facebook and twitter accounts to disseminate outputs and engage with stakeholders. In addition, we regularly publish in various portals and our events and outputs are covered by the Indian press which is also linked up on the website.

All the data collected during the course of study are compiled as analytical reports, while GIS data collected is used for programme planning and implementation.

In addition to the few reports you have referred to, a range of knowledge products are uploaded on the site, which include strategy documents, practice briefs, reports, project apps, training material, and laws & regulations. Further, audio-visual outputs developed and apps & tools developed have also been uploaded. Please do take a look at the range of products that are available now. We do plan to continuously upload more knowledge products as they are finalised.

I once again thank you for your keen interest in our project and apologise for the delay in responding.
Thank you
Gayathri

++++++++++++

Dear TNUSSP Rep.
My well wishes to your program and remain sustained for community benefit.
At the outset of your intention on Phs 1 and 2, suggest you have all initiatives

1. To make use of wastes as resources.
Viz.
Re use water ex effluent from wwtp for secondary uses- industrial water, irrigation for agrivfarms, urban parks and gardens.
Solid sludges co composted to evolve soil nutrients and for barren -space developmnt for future farms.
Urban landfills to create primary process for rural farms.
2. To have all facilities taking care of wastes to be aesthetically attractive for ULBs to emulate practices at all spaces.
ULBs to be rewarded for all good deeds,

Well wishes for great progress in future .

Prof Ajit Seshadri .
Prof. Ajit Seshadri, Senior Faculty in Marine Engg. Deptt. Vels University, and
Environment Consultant (Water shed Mngmnt, WWT, WASH, others) Chennai, India
You need to login to reply
Re: Tamil Nadu Urban Sanitation Support Programme (TNUSSP) -Technical Support Unit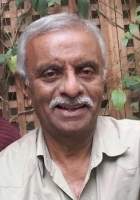 22 Apr 2019 18:06
#27315
by

AjitSeshadri
Dear TNUSSP Executive- Ms. Gayathri,

Continuing my post on providing information to communities on natural treatment of waste water - sewage and septage mixed flow, in open drain to a water body.

The logistics is that a community of 100-120HH average 5 persons ( 500- 600 px) use around 80-100 Litres per day per head , amount to around total flow of sewage 50- 60 kl,

In the flow anerobic tanks are done, similar to septic tanks, followed by similar tanks with boulders and stones, and it flows in single stream to a pond- water body.

In the water body, floats are provided with plants - elephant grass. Intended to be used as feed for dairy, poultry and others.
The plants and its foliage in floats are duly harvested.

One SHG takes care of the produce- greens, to be given to another SHG on a commercial basis, on payment.
Other SHG takes care of commercial produce of dairy- milk, others, poultry- eggs and others,

All these are done on compliance tests, Health and hygiene standards are maintained.
All the above practices are sustained, and communities are maintained satisfactorily.

Similar practices as indicated are generally planned to be carried out by an Ngo at Delhi.
This example can be applied with due variance, in your sites at TN.

Well wishes,
Prof Ajit Seshadri, Chennai
Prof. Ajit Seshadri, Senior Faculty in Marine Engg. Deptt. Vels University, and
Environment Consultant (Water shed Mngmnt, WWT, WASH, others) Chennai, India
You need to login to reply
Topic Author

Development professional with 13 years experience in topics ranging from ICTD to urban infrastructure. Recently engaged in evidence based research on different approaches to deliver WASH services in urban slums and the policy/programme aspects of WASH in

Less

Posts: 13
Likes received: 1
Re: Tamil Nadu Urban Sanitation Support Programme (TNUSSP) -Technical Support Unit

30 Apr 2019 19:23
#27346
by

TNUSSP
Dear Prof. Seshadri

Thank you for both your posts. Your detailed suggestion on providing information to communities on natural treatment of wastewater is indeed very useful and has been shared with our team.

We would like to thank you for your good wishes and look forward to continued engagement with our programme.

Best regards,
Gayathri
Senior Specialist- Knowledge Management
Tamil Nadu Sanitation Support Programme (TNUSSP)
Indian Institute of Human Settlements (IIHS)


This email address is being protected from spambots. You need JavaScript enabled to view it.
The following user(s) like this post:
AjitSeshadri
You need to login to reply
Re: Tamil Nadu Urban Sanitation Support Programme (TNUSSP) -Technical Support Unit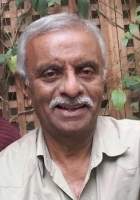 01 May 2019 03:31
#27347
by

AjitSeshadri
Ms. Gayathri.
TNUSSP- TSU.

Respected Madam.

I am very pleased of your appreciative gesture.
I shall thank you to feel free to be in touch for any requirements,in this regard.
With well wishes for doing good in communities.

Prof Ajit Seshadri. Chennai. INDIA.
Prof. Ajit Seshadri, Senior Faculty in Marine Engg. Deptt. Vels University, and
Environment Consultant (Water shed Mngmnt, WWT, WASH, others) Chennai, India
You need to login to reply
Re: Tamil Nadu Urban Sanitation Support Programme (TNUSSP) -Technical Support Unit
01 Jul 2019 08:49
#27703
by

Elisabeth
I spotted an interesting presentation that was made by people from the TNUSSP project at the
FSM5 Conference
in Feb 2019:

Emptying and De-sludging Practices - An Occupational Safety Needs Assessment Study
by: Mamta Gautam, Mamta Mantri, Rajiv Raman, Kavita Wankhade, Srinithi Sudhakar
fsm5.susana.org/images/FSM_Conference_Ma...nal-Safety-FSM-5.pdf
Some content from the presentation:
Rationale and Objectives
• In-depth analysis of current de-sludging practices (including measures
for occupational safety) to understand resultant safety and health
hazards for desludging workers
• Understand the underlying reasons (knowledge, behavior etc.) for
occupational practices and existence of hazards
• Understand the relevance and sufficiency of legally-mandated Personal
Protective Equipment (PPE) and understand challenges for usage
• Develop a set of preliminary set of recommendation for improvement of
Occupational Safety Standards (OSS)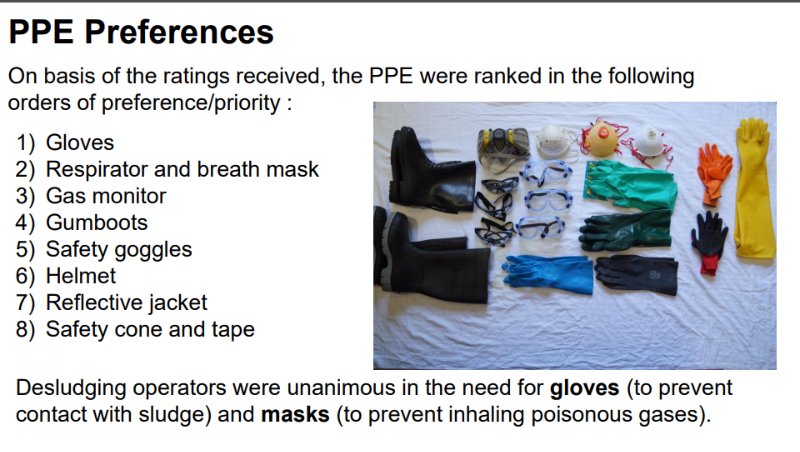 Regards,
Elisabeth
Head moderator of this Discussion Forum
(under consultancy contract with Skat Foundation funded by WSSCC)

Dr. Elisabeth von Muench
Independent consultant located in Brisbane, Australia


This email address is being protected from spambots. You need JavaScript enabled to view it.


Twitter: @EvMuench
Founder of WikiProject Sanitation: en.wikipedia.org/wiki/Wikipedia:WikiProject_Sanitation
My Wikipedia user profile: en.wikipedia.org/wiki/User:EMsmile
You need to login to reply
Time to create page: 0.349 seconds