Kicking off the discussion on microfinance for sanitation
33k views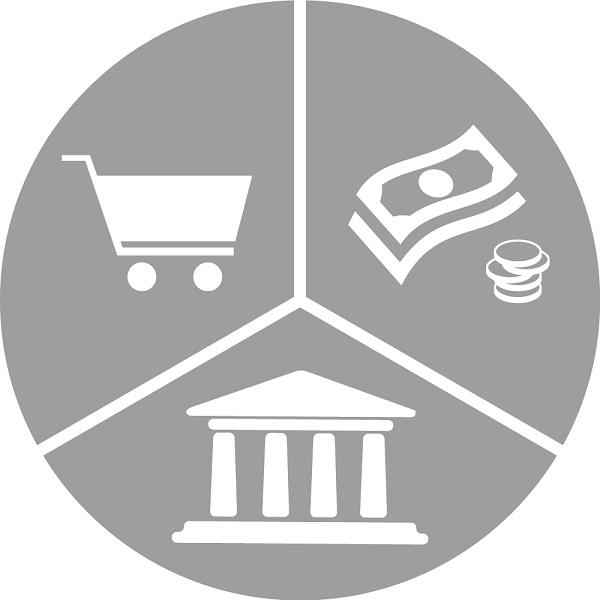 Re: Kicking off the discussion on microfinance for sanitation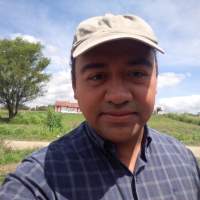 07 Jul 2015 15:39
#14086
by

ottogo
Hi all!
As we discuss the issue of microfinance for sanitation it is important to remember the rural and urban areas are different contexts and require different toilet solutions - which in turn depend on the density of the population. In many cases you will find that the decision on the purchase of toilet is individual (the household or family decision) rather than collective. This is a challenge for those who have developed a standard model that then want to sell either cash or credit based on group lending or a collective good.

As someone already said, the discussion has focused a lot on microfinance loans when it really is a vast subject that can include things like savings, insurance, remittances, and so on. To think only of loans may cloud the vision to other alternatives such as community funds or other local mechanisms for construction and purchase of toilets.

We need keep in mind that a credit for sanitation is a consumption credit. If the household system has other credit (or credits) the family doesn't need a sanitation credit. A household system could collapse if it is over-indebted with multiple lines of credit where the incomes aren't enough to pay two or more monthly payments. If the families are convinced the toilets are an important investment, the financial institution needs to make sure its methodology matches the context in which they are working. There are countries where the financial mechanism necessary is not an MFI, some cooperatives or other local credit systems may work for this purpose.

Regards

Otto
The following user(s) like this post:
Mauryvills
You need to login to reply
Re: Kicking off the discussion on microfinance for sanitation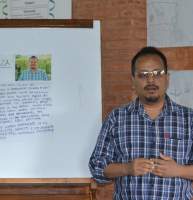 07 Jul 2015 17:22
#14087
by

rezaip
Some great posts emerged past coupla days! I would like to put my thoughts on some selected issues.

"NGO-run schemes are less successful because it is not in NGOs' DNA to collect loans and households can therefore easily confuse loans with hand-outs."

Though there are some truths in it, there are also some missing issues. In India, an MFI cannot be a recipient of aid funds since Indian Government considers MFIs as self-sustaining organisations. In Bangladesh, the picture is opposite where most MFIs have actually have development programs with very few exceptions like BURO, ASA who operate only microfinance programs. Here there is no prohibition on simultaneously conducting both stream of operations which at the end have both pros and cons.

Many development programs chose 'hybrid' NGOs-MFIs with also an objective of eventual graduation of their development programs through taking advantage of the access to finance option from the MFI operation. In those NGOs-MFIs there is also an intrinsic program capacity which is able to tune in well with the development program requirements. These NGO-MFIs are often recipient of multi-donor funds that are tailored to offer subsidized financial scheme. Finally, those NGO-MFIs also use their core-funding generated from microfinance operation to keep their program capacities alive which is not that easy for NGOs who do not operate microfinance programs. The disadvantage is that many smaller NGO-MFIs cannot actually distinguish among the merits of different operations: microfinance, development programs and private companies and mix-up their operations and eventually find themselves in a governance and compliance chaos and gets targeted by regulatory authorities.

I also like to support the notion that sanitation being a consumption need, needs to be carefully tailored through public finance policies since borrowers often have other consumption priorities like food, health, children's marriages, children's education exam fees and drinking water that bypass the need for better sanitation.
Reza Patwary
WaSH Business Advisor
You need to login to reply
Re: Kicking off the discussion on microfinance for sanitation
08 Jul 2015 11:36
#14100
by

Elisabeth
Thanks a lot for all these very interesting posts! I am learning a lot. I can imagine it could be a bit intimidating for "normal" members to write in this thread, but I would encourage you all to not be shy. Use this opportunity to ask the questions you have always wanted to ask or to tell us about your experiences with microfinance from "on the ground".
I have just moved a post by Valentin Post (WASTE) about the FINISH Society in India - which has ample experience with microfinance - into this thread. Please scrol up to Page 1 to read it or click here:
forum.susana.org/forum/categories/191-th...for-sanitation#14081
He had put it as a separate thread but I think it's better to keep it all together in one thread. If you have questions for Valentin and his team, please put them in this thread, too.
Kind regards,
Elisabeth
You need to login to reply
Re: Kicking off the discussion on microfinance for sanitation
08 Jul 2015 12:29
#14102
by

Meera
Wanted to reemphasize the point about microfinance not necessarily done through MFIs - or NGO-MFIs only.

We need to address this as access to small credit - probably around USD 250-500 - especially for households. So it is microfinance in the sense of small sized loans. Also, a distinguishing feature is that this is not an income generating loan - and is likely to be treated as consumption or a housing improvement loan.

Such credit may be provided through different systems depending on the local context and a given country's financial sector development. These could include commercial banks (public sector or private), cooperative sector (societies/ banks), MFIs, NGOs, local revolving funds, self-help groups etc. many banks have themselves started to adopt methods of lending to SHgs etc. In fact we just met a leading private sector bank in India that has developed a portfolio under a Sustainable Livelihoods Initiative. They would need to be convinced to lend for sanitation.

With good local intermediaries, it would also be possible to access crowdfunding platforms.

However, all this requires efforts at both ends - on the demand side with households to assist them to understand and assess options, and assist them to access credit. On the supply side, it would require getting potential lenders familiar with sanitation and link them with potential areas where such demand exists.

It is clear as Sophie emphasized that the full cost of toilets cannot come through government programs or donors. Also as pointed out by Valentin, government programs provide subsidies as output based aid.. So bridge finance will be needed.

Without access to credit for these purposes sanitation access will remain a problem.

Meera
The following user(s) like this post:
pallavipalsokar
You need to login to reply
Re: Kicking off the discussion on microfinance for sanitation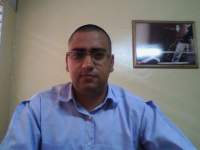 08 Jul 2015 17:25
#14110
by

Mauryvills
Hello everyone;
I work at Water for People in Nicaragua. We are working with MFI´s in order to bring WASH lending to improve water and sanitation conditions in our country. This topic is too big so we have to talk about a lot and different things.
Water for People has different experiences around the world but specifically in Nicaragua we are try to develop the sector in different ways:
waterforpeopleblog.tumblr.com/post/11953...itation-for-everyone
Mauricio
You need to login to reply
Re: Kicking off the discussion on microfinance for sanitation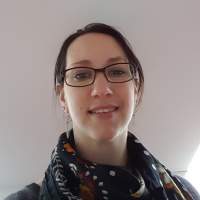 09 Jul 2015 03:30
#14112
by

eshaylor
Hi all

I had an interesting discussion on this today with water.org who are focusing on different financial models for MFIs for water and sanitation loans. For them one of the key missing links is helping the MFIs (Or other lending organisations) to link to the technical support required to understand sanitation loans.

One issue I see here in the Philippines is if MFIs offer loans for sanitation the standard products and labour costs are too high even with a loan so the products will not have too many takers putting lending organisations off. The gap is having the low cost products available to households that make the loans more affordable especially to the poorer communities. But MFIs dont have this skill set and need guidance on the technical aspects required to manage the loans and the links to put them in contact with masons who can offer the low cost products.

I think what I am getting at is that it is not just about offering loans or credit but being sure that the supply side is also there in the price range of those who will be taking loans/credit. Otherwise there is a limit to how far the money will go and in the long term the products being offered by credit groups/organisations.

Esther
Esther Shaylor
Innovation specialist - WASH and Education
UNICEF Supply Division
The following user(s) like this post:
Raymond
You need to login to reply
Re: Kicking off the discussion on microfinance for sanitation
09 Jul 2015 07:45
#14114
by

satyachoubey
Hi All,
Its really great to have these insights on sanitation financing in India.
We in PSI are implementing a market-based approach to sanitation project (3SI) that will better meet the needs of consumers and improve coordination of the sanitation supply chain to meet demand. And this requires sanitation loans into an attractive investment for MFIs (for more information:
www.psi.org/publication/a-market-led-evi...-to-rural-sanitation
).
Let me highlight that major portion of Indian microfinance portfolio is managed by NBFC –MFI (for profit institution) with more than 28 million clients and 80% of total capital disbursed in microfinance sector. Most MFIs have well developed operational system to adopt sanitation financing but have following concerns:-
Financial Risk:
MFI are treating sanitation as consumption loan due to no direct relation with income generation activity by the borrower. The construction of toilet requires minimum investment of Rs. 12-18K by the customer which is at par with average loan size of most of the MFIs (for income generation). MFIs are uncomfortable in lending the similar loan amount of consumption loan for its clients. Beside it, most MFIs never do any loan utilization check and mostly focus on repayment collection from its clients. The sanitation loan has huge risk of loan diverting to other purpose. Who will monitor the cost of loan utilization and how it is within the interest of MFI being for-profit a financial institution?
Operational cost for demand creation of sanitation loans:
In India, the average cost of capital for MFIs is 12-13% from public/private sector banks. The banks are comfortable in lending funds to MFI to fulfill their Priority Sector Lending Norms (as per RBI guidelines). The operating costs of Indian MFIs are between 8-12% which leaves a small spread for profit margins. The sanitation loans requires an extra effort of demand creation as well loan utilization checks which need more margins to be build in to cover the cost. Due to interest rate cap of 26% by RBI for MFIs, the only way to address this is lower the cost of capital through soft capital infusion.
On lending fund for MFI:
As most of the large Indian MFIs are registered under Non Banking Financial Company Act, they can't raise public deposits or saving. The major sources of capital for these MFIs are their own capital, loan from public and Private sector banks and equity investment. All this raises the cost of capital for MFI with no or limited focus on sanitation financing. To convince a MFI for building sustainable sanitation financing portfolio, one has to enable the financial ecosystem to infuse lower cost capital exclusively for sanitation.
PSI is working on building the financial supply chain for sanitation financing for MFIs by infusing low cost capital through its fund manager. The PSI is also facilitating MFIs for building a suitable loan product with sufficient margins for demand creation and loan utilization check for the MFI clients for sanitation loans.
Regards
Satya
The following user(s) like this post:
ottogo
You need to login to reply
Re: Kicking off the discussion on microfinance for sanitation
09 Jul 2015 09:50
#14124
by

thisisyiwei
Hi all,
This is Yi Wei from iDE's Global WASH Initiative. I'd like to share a bit our thoughts that we had also shared with the Gates' BDSKM (Building Demand for Sanitation Knowledge Management group) a few months back on our current thinking on Sanitation Financing:
*Please note, a lot of iDE's experience in sanitation financing has been from our experience in Cambodia, and we acknowledge there will be regional differences. However, we also believe there are a lot of lessons applicable to many regions, especially in the constraints.

What do we truly know already about financing sanitation for the poor?
Financing significantly increases demand - at market price. With the support of Gates and in partnership with IDinsight, iDE conducted a randomized controlled trial that showed that with the addition of financing, demand for latrines in Cambodia increases four-fold, at market price. This outcome was similar across both the government-identified poor and non-poor households. There are several significant implications:
a) For even the poor households, the main constraint may be a cash flow issue, and financing can significantly increase affordability.
b) By increasing uptake during any given sales event, marketing costs per household would significantly decrease, thereby optimizing efficiency of resources.
c) The conditions under which we tested the experiment were "ideal" to control for the financing variable. Experimental conditions had iDE control sales agents in very close coordination with the MFI partner, VisionFund. These operational details still remain to be achieved in the everyday programming in a model that can be sustainable at scale.
The poor may not be as risky as we fear. Repayment rates have been 100% with sanitation and over 99% with water filters (~57,500 filters on loan, at market price, to date). This speaks well to the responsibility with which our MFI partners have assessed loans, but also begs the question of whether or not we have some room to be a bit more risky. Especially given the next point on financial viability. (*Again, note, the lending and borrowing culture in Cambodia is relatively conservative. This may not be the case, especially in parts of Africa.)
Through third party audits by PricewaterhouseCoopers, sanitation and water filter loans have proven to be at least breakeven, if not profitable for the MFI partner. Moreover, sanitation and water filter loans are very strong sources of new customer acquisition. The implication of this is that a financially sustainable seems within reach.
Where do we still have deep uncertainties and what can we do to address those?
The theory and pilots have been very promising. How do we implement the operational model at scale? Despite demonstrating a) strong potential for impact (increasing uptake across the general and poor population) and b) potential for financial viability, there have still been challenges to implement sanitation financing at scale, especially due to the operational challenges at scale. iDE and MFI partners are working on digging deeper of why this exactly is. A couple of early hypotheses:
a) While financially promising, the loans to date still have been very small, and thus does not make sense for the MFI to scale at the rate/scale that a development partner focused on WASH is interested in. For example, iDE wants to do several thousand sanitation loans a month; VisionFund set a target for 5000/year. Innovations of loan packages may help make sanitation loans more interesting for MFIs. For example, iDE will be testing bundling of WASH products and financing the latrine shelter to increase the loan size.
b) MFIs have their own strategic priorities that may not include WASH at the top. WASH is competing with other social interests. There needs to be greater alignment at the global level and national levels to set priorities. This may require more advocacy and more resources to demonstrate proof of concept globally.
c) The operational model that seems to be necessary for high impact includes elements that create tensions with the MFI. These include: very close coordination with MFI credit staff and sales agents; dedicated MFI staff time for sanitation; expedited loan processing. In many cases, this requires a lot of adjustments on the operations for the MFI partner. MFIs are generally very bureaucratic and even small changes can be very difficult. There needs to be more work done to streamline models with existing operational practices of the partners.
Despite these above challenges of working with an MFI partner, are the resources invested in figuring that model out worth the potential impact? Is it an issue of not having figured out the right model, or do we just need to build a more robust case for sanitation financing, or likely both? One thing to keep in mind is that the MFI space is getting more and more competitive, and even over the last three years, we have seen MFI partners become more interested in doing WASH financing. Is this merely an effort to appear to be more social, or can this genuinely play a meaningful role in their business model? How might we contribute to the latter?
What other models should we be exploring in the meantime? In an effort to explore ways to overcome these obstacles, iDE has been piloting an in-house financing model, where iDE receives a line of credit from KIVA and processes the loans ourselves using the very same model that was tested with MFI partners. Early results show this to be very successful. Over 4200 loans have been processed in a year in pilot territories and the gap between orders and deliveries has been closed. Can this be replicated at scale? What would be the bottlenecks - staff? credit?
And how do we ensure that what we learn is applied in our programs?
Forums like this are very helpful to keep everyone in the sector abreast of the newest developments. There needs to be more piloting and documentation of different models under different conditions. We still need to learn "what will it take" to do SanFin at scale. Is it more risk-mitigation like loan guarantees? Is it more technical assistance for longer periods of time? Is it policy-level advocacy to more appropriately categorize sanitation loans and allow for expedited loan processing?
Right now the efforts globally has been rather ad-hoc, and there needs to be efforts to come together to share and collate learnings. How might we work together to leverage resources and influence potential partners, both on the learning and implementation side?
How can we learn from financing in other sectors? iDE as an organization has prioritized financing as a global strategic priority across our WASH and agriculture programs. Although there are differences between the two sectors, we are also seeing that there are many similarities when dealing with a rural population (ex. high transaction costs, access to capital can be a challenge, etc.) What other seemingly unrelated sector can we learn from?
Would love to hear others' thoughts on this.
Best,
Yi
The following user(s) like this post:
pippa
You need to login to reply
Re: Kicking off the discussion on microfinance for sanitation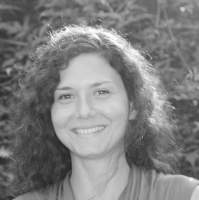 09 Jul 2015 11:12
#14128
by

Goufrane
Hi all
This discussion has really become interesting in the last few days, thanks all for sharing your experiences and questions.
Many (like Meera) highlighted that microfinance services were not only provided by MFIs or NGO-MFIs, but could come from other sources like locally managed revolving funds or self-help groups. This indeed indicates that there are, in theory, different options for facilitating access to finance (especially for households). However, I think it's the MFI approach that has been the most documented or researched so far, mainly through Water.org, Water for People or the SHARE research. This means that further research is needed to identify and explore ways to facilitate access to finance for households who want to build/improve their latrines.
Others like Esther and Satya identified the limits or challenges of microfinance for sanitation taking into account a wider context. Esther's point about the need to strengthen the supply of sanitation services, e.g. finding ways to reduce the costs of building latrines, in order to reduce the principal (and make loans attractive), is crucial. Similarly, Satya's point about the extra effort that is needed for MFIs to market their products (which may be less attractive than income-generating loans) indicates that developing access to credit for sanitation in a manner that is attractive, affordable and financially viable requires supporting MFIs to build demand for credit or other financial products for sanitation.
All these points confirm that while access to finance is part of the solution to scale-up access to sanitation, it does not provide all the answers and developing such markets requires public interventions to support other segments of the market: building demand, improving supply, etc. Tapping on microfinance has better chances to yield results at scale from within a holistic approach to support the sanitation markets. I'd like to refer to the experience of IDE in rural Cambodia (who just came on board in this discussion) which seems to have been holistic in this way and have led to impressive results (see attached document). The FINISH approach presented here in this discussion also adopts a holistic approach – the FINISH approach is particularly interesting as it tries to identify the "adequate " source of finance for a household, which is not always a loan from a MFI.
As pointed out by Meera, urban sanitation comes with its own challenges: there are many factors which constrain households' ability to take on a loan for sanitation, such as the lack of space for a toilet, the landlord/tenant relationship – and again a whole range of interventions (involving different institutions) are needed to support households' investments in sanitation (e.g. enforcing building regulation, looking at solutions for multiple households).
This attachment is hidden for guests.
Please log in or register to see it.
I just would like to make two additional points related to Esther's questions:
- Access to finance (via MFI) in remote rural areas: traditionally, it seems that financial institutions do not operate in remote areas. However, things are changing (at different pace in different countries) as competition is increasing among institutions and many are looking to diversify their portfolio (by offering loans for agriculture for example). At the same time, "mobile banking" is rising (at least in Africa), simplifying money transfers (including for loans repayments) and thus reducing the operation costs for MFIs (see this article I just found online regarding mobile banking in the Philippines
www.jpolrisk.com/financial-inclusion-mob...and-the-philippines/
). However, for severely cash constrained households in remote areas, microfinance may not be a solution
- Selling debt to households: you're absolutely right to be worried – but doesn't this relate to microfinance in general being a "credit card for the poor"? But shouldn't we also acknowledge that even rich or well-off people (particularly in developing countries) get into debt to improve their homes or living standards… We also have to remember that although loans for sanitation are not "income-generating", they can be "income-enhancing" as having adequate toilets can free up a considerable amount of time that can be used for productive activities. Having said that, as microfinance for sanitation develops, more research should be done to evaluate the impact of such loans on the poor or the less poor to better measure such an "income-enhancing" effect.
This message has an attachment file.
Please log in or register to see it.
The following user(s) like this post:
eshaylor
,
Katrin
You need to login to reply
Re: Kicking off the discussion on microfinance for sanitation
09 Jul 2015 11:21
#14129
by

Meera
Just to support Goufrane's point further. Access to sanitation can have beneficial health impacts and contribute to net income as households save on health expenditures. In many urban areas, this also means savings for households on payments at community toilets.

In a public finance sense, local governments also save on O&M expenditures on community toilets. In some case, their land will be freed up too when it becomes possible to close the community toilets over time.

Finally, as we had emphasized elsewhere in our oped in Ideas for India, making cities pen defecation free requires an appropriate3 eco-system - awareness, technology options, etc. While finance is only one part of such an eco-system, it is a very important one.
You need to login to reply
Re: Kicking off the discussion on microfinance for sanitation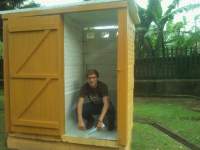 09 Jul 2015 13:39
#14133
by

gdrum01
Hi Everyone,
Interesting discussion indeed. Here is our experience of MF for Sanitation products in Uganda:
My name is George Drummond, and I work for Sanitation Solutions Group (SSG), a sanitation business that is based in Kampala, Uganda (
www.sanitationsolutionsgroup.com
). One of our products is a high quality modular concrete latrine that we currently offer to urban and peri-urban households with the option to take on credit through our MFI partner - VAD MicroFinance.
Since October 2014, 8 of our latrine customers have chosen to take on loans, and according to VAD, 3 of them are currently defaulting. Many paying customers are put off by the loan fees and interest rates (20% flat), and would rather pay SSG in cash instalments since the loan requires guarantors, security collateral, and copies of land title agreements.
Although we have removed several bottlenecks, I believe the process for acquiring a sanitation loan is still quite cumbersome as it requires the coordination and appraisal by our sales (1) and technical (2) teams, and then a financial appraisal with VAD (3). On average this takes about 2 weeks and several visits to the customer's house, so I don't think the process is as quick and simple as many people may think. I would like to learn more about other organisation's process maps for customers who want to acquire sanitation loans, in particular organisations that work in rural areas, as I'd imagine the appraisal process is more expensive and time consuming considering the extra transport costs.
We have tried to market the product as an asset that:
- Is high quality, quick to construct, and competitive with mason-built latrines,
- will increase the value of the customers property,
- could save on family health bills in the future, and
- could be used to charge tenants more rent (to help pay back the loan).
It's still early days and these strategies have worked with varying degrees of success. We are currently testing new sales strategies and looking at ways to reduce the cost of the latrine.
George
Sanitation Engineer - Sanitation Solutions Group

Previously managing the SaniHub project with Water For People Uganda

Based in Kampala, Uganda
You need to login to reply
Re: Kicking off the discussion on microfinance for sanitation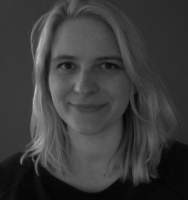 09 Jul 2015 20:28
#14136
by

Katrin
Dear participants,
Thank you all for sharing your experiences and raising questions on this discussion thread so far.
This is just a short notice that the
official part of this discussion will end tomorrow
. What this means is that contributions published by tomorrow evening will be included in the summary of this discussion, which will be published next week
here
.
You will of course be able to continue the conversation after this point. However,
if you would like your ideas and thoughts to be included in the official summary of our discussion, please make sure to do so by tomorrow
!
Thank you,
Katrin
Dr. Katrin Dauenhauer
SuSanA Thematic Discussion Series Coordinator
Bonn, Germany
You need to login to reply
Time to create page: 1.379 seconds
DONATE HERE