TDS: Invitation to participate in our second Thematic Discussion on "Urban Sanitation Finance – from Macro to Micro Level"
5281 views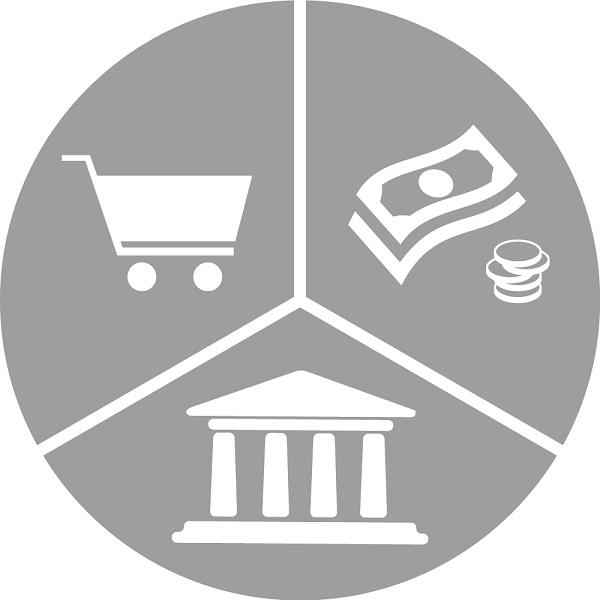 Re: TDS: Invitation to participate in our second Thematic Discussion on "Urban Sanitation Finance – from Macro to Micro Level"
10 Jul 2015 19:44
#14152
by

Mawuena
It is heartwarming that the issue of finance for sanitation has been identified as being central to improving sanitation delivery. The ideas being generated are very interesting and could be compiled for dissemination. Let's keep the flame ablaze.
The following user(s) like this post:
Katrin
You need to login to reply
Re: TDS: Invitation to participate in our second Thematic Discussion on "Urban Sanitation Finance – from Macro to Micro Level"
09 Jul 2015 09:10
#14121
by

Elisabeth
Dear Katrin and all involved in this thematic discussion,
I am really enjoying this thematic discussion on urban sanitation finance. I am wondering how will the information collected in the posts be utilised and put to best use afterwards? I see you are doing weekly summaries which is great. Perhaps there is also the idea of creating some sort of publication from it. However, who really reads such publications? It would only be a small specialised audience...
I would like to suggest that some of the outcomes from the discussion are utilised to improve the content on Wikipedia. Sorry for sounding like a broken record with Wikipedia, but I strongly believe that by putting things in plain, simple language on Wikipedia we can potentially reach new audiences and reach out to people of other sectors.
For example, in the case of the Week 2 topic (microfinance), there is actually already an existing page on
Microfinance for water supply and sanitation
:
en.wikipedia.org/wiki/Microcredit_for_wa...upply_and_sanitation
Manual Schiffler, who has also written on the forum here before, is one of the past editors of the article (possibly even the main one). See his last forum post here
forum.susana.org/forum/categories/166-de...it=12&start=24#10509
or his Wikipedia contributions here:
en.wikipedia.org/wiki/Special:Contributions/Mschiffler
I think it would be quite easy to bring this article up a notch in quality, e.g. by inserting new examples and references.
As a lot of the microcredit discussion is about India, the other page that we should pay attention to is the
"Water supply and sanitation in India"
(again the brainchild of Manuel):
en.wikipedia.org/wiki/Water_supply_and_sanitation_in_India
The page already mentions some examples for microcredits but they are on water, not on sanitation.
What do you and others think about this suggestion? With little additional effort we could really harvest and utilise the energy of the thematic discussion to improve content on Wikipedia (and to give us a nice reference page to refer to in future).
Kind regards,
Elisabeth
P.S. If anyone needs help with editing on Wikipedia, I am here to provide tutoring.
The following user(s) like this post:
Katrin
You need to login to reply
TDS: Invitation to participate in our second Thematic Discussion on "Urban Sanitation Finance – from Macro to Micro Level"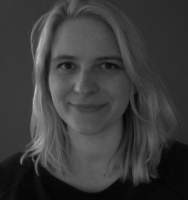 18 Jun 2015 17:03
#13753
by

Katrin
Dear Forum Members,
We are excited to announce our second Thematic Discussion on the topic of "
Urban Sanitation Finance – from Macro to Micro Level
."
Starting next Tuesday, 23 June,
we invite you to engage with us in a discussion on urban sanitation finance.
What are current levels of public finance at national level for urban sanitation? Is local taxation a key? What role could microfinance play to support on-site sanitation and how could different financing mechanisms be combined innovatively at city level? We want to raise these and other questions in order to investigate the various levels (macro, meso, micro) at which finance for urban sanitation can be raised, assess their advantages and shortcomings and outline how they can be combined.
Our discussion will be structured along three themes – Public Finance, Microfinance, and City Level Sustainable Cost Recovery – and will be supported by six experts on sanitation finance who will provide leadership and address questions raised by Forum Users.
Debating Urban Sanitation Finance within the next couple of weeks, we propose the following schedule:
•
Theme I - Public Finance (23 June – 3 July)
:
Catarina Fonseca
(Senior Programme Officer and Head of the International and Innovation programme (IRC)) and
Guy Norman
(Head of Evaluation, Research and Learning at Water & Sanitation for the Urban Poor (WSUP))
•
Theme II – Microfinance (30 June – 10 July)
:
Sophie Trémolet
(Director of Trémolet Consulting) and
Goufrane Mansour
(Consultant at Tremolét Consulting)
•
Theme III - City level sustainable cost recovery (9 July – 16 July)
:
Antoinette Kome
(Global sector coordinator for WASH at SNV Netherlands Development Organisation ) and
Kumi Abeysuriya
(Senior research consultant of the Institute for Sustainable Futures, University of Technology, Sydney)
During these periods, regular summaries of forum entries will be posted to keep you updated on our conversation.
Coordination and support to the SuSanA secretariat with this thematic discussion will be done by Katrin Dauenhauer (Independent consultant). For any questions, please post on the forum or contact us directly at
This email address is being protected from spambots. You need JavaScript enabled to view it.
.
We look forward to your contributions and stimulating and enriching discussions.
Kind regards,
Katrin
Dr. Katrin Dauenhauer
SuSanA Thematic Discussion Series Coordinator
Bonn, Germany
The following user(s) like this post:
cecile
You need to login to reply
Time to create page: 0.306 seconds
DONATE HERE