Missing rungs on the sanitation ladder - when existing toilets get upgraded
2144 views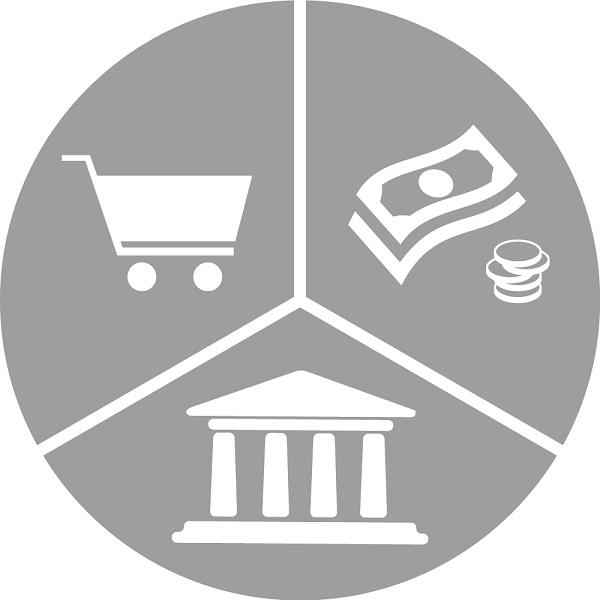 Missing rungs on the sanitation ladder - when existing toilets get upgraded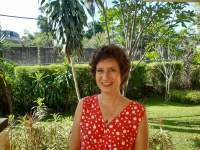 14 May 2017 14:11
#21524
by

cecile
This post used to be in this thread about the SaTo pan:
forum.susana.org/sato-pan-latrine-with-c...nal-latrine-products
+++++++++
Hi everybody,
Although the SaToPan provides a great improvement for existing pit toilets, thanks to the flap which is a barrier to odour and insects, some sanitation actors are held back in their efforts to develop the use of this product because improving toilets "does not count" in the JMP monitoring framework and in the MDG data.
Has anybody encountered this situation before and what do you suggest to "make it count"?
Best regards,
Cécile
Cécile Laborderie
MAKATI Environnement
You need to login to reply
Re: Updates about SaTo pan development and marketing - affordable, aspirational latrine products
09 Aug 2017 16:16
#22299
by

Elisabeth
Dear Cécile,
You wrote something interesting here:
some sanitation actors are held back in their efforts to develop the use of this product because improving toilets "does not count" in the JMP monitoring framework and in the MDG data.
That seems counter-intuitive and sad! Could you provide some examples where you have seen this kind of thinking in place? Which sanitation actors would that be?
And do you think the situation will be different in future if - with the new SDGs and different monitoring systems - there might be more emphasis on
use
rather than
mere access
and more emphasis on hygiene perhaps?
A related discussion which I have found helpful is here:
forum.susana.org/182-sustainable-develop...icef-jmp-update-2017
Perhaps we should move your question to become a new thread in that SDG section of the forum, as it's wider than just the SaTo pan.
Regards,
Elisabeth
The following user(s) like this post:
cecile
You need to login to reply
Re: Missing rungs on the sanitation ladder - when existing toilets get upgraded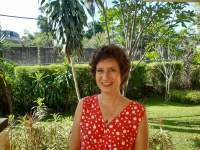 14 Aug 2017 10:59
#22341
by

cecile
Dear Elizabeth,
I came across this issue in several countries in West Africa and to some extent in South East Asia as part of my consultancy assignments.
You are right to say that the topic is broader than just the satopan and it is definitely related to the SDGs existing monitoring indicators.
I would say that there might be a rung missing on the ladder and missing indicators on the topic of improving people's condition with regards to sanitation and this seems to affect projects to undertake measures which would improve people's lives because the results are not in line with SDGs indicators.
1) Improving existing toilets: indicators of access but also use, comfort and impact (on desirability of toilets, environment and FSM). Satopan is an example: many households have a pit latrine but it comes with odour and insects and is not always easy to clean. 1) Satopan would significantly improve people's daily comfort to improve existing toilets ("improve" with a different meaning than the one given by the SDG) and 2) It may also decrease poor habits which impact FSM such as pouring cresyl or other chemicals in the toilets and solid waste. Generally, this would probably encourage other HH to invest in toilets by increasing desirability. The indicators focus on access but as you say not necessarily on use and on comfort and downstream impact.
2) Shared toilets are also a missing rung because there is no step between OD and individual latrines. Although programs do focus on pro poor approach it is clear that it will take time. While public water stands and water kiosk count, public toilets or shared toilets do not count although it would be a significant improvement in people's lives as well (better than OD anyway) and is economically more affordable. (when you go camping in the summer, do you prefer to go in the bush or in the shared camping's toilets?)
3) Improving existing public toilets is an improvement to people lives. New indicators of hygiene are needed here (other than handwashing facility) as women express complaints about the diseases they catch in public toilets (due to fumes and splashing? Research needed in this field?) and men and women complain about poor hygiene conditions (and heat) in general.
- About shared toilets again: effort is spent on addressing the "last mile", which is the households who still have not built toilets at the end of a WASH program. In one project I worked in, people (generally relatives) live in clusters of 4 to 5 houses. Let's say if you have a cluster of 4 houses and 2 houses build a toilet, the program/SDGs considers that 2 households still do not have access to sanitation so the program only achieved 50% of its objective. But in fact, the sanitation situation of the 4 houses has improved as they have access to 2 toilets that they are sharing. Pushing for the 2 other houses to have toilets may be time loss for the program and may not be the best decision for the households anyway. I think here we have a silo approach because by wanting to reach 100% of access as in the SDG 6 we may prevent the household to reach other (SDG) goals (such as the education of their children or investing money for livelihood, improving the septic tank/provisioning money for pit emptying etc.).
I apologise for this long answer and for the way I explain things which is probably very "down to earth" but this is what struck me during the last months. The SDGs are of course very good and motivate changes from global level to village level but may be too ambitious and sometimes disconnected from reality. Adding a couple of realistic rungs on SDG n°6 (in coherence with a functional sanitation ladder?) may be more adapted to existing context. Sometimes best is the enemy of good.
Cécile Laborderie
MAKATI Environnement
You need to login to reply
Time to create page: 0.227 seconds
DONATE HERE