Proposed indicators for post-2015 global sanitation monitoring?
21.3k views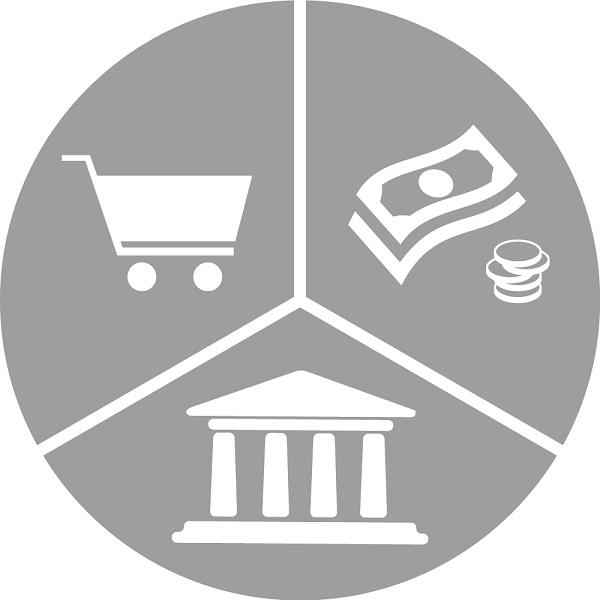 Re: The JMP Post-2015 indicators on WASH in schools are a step in the right direction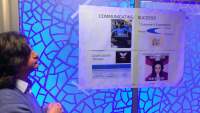 26 Sep 2012 14:34
#2330
by

dietvorst
The JMP Post-2015 Working Groups have proposed targets and indicators for WASH in schools to be included in future global monitoring of water, sanitation and hygiene. Have they got it right or should they start again from scratch? Overall, most participants in an e-debate on this topic think that they did get it right, but that the indicators still needed refining to make them really useful and easy to monitor.
Read a full summary of the e-debate at:
www.washinschools.info/page/2098
Cor Dietvorst
Information Manager
Programme Officer | IRC
+31 70 304 4014 |

This email address is being protected from spambots. You need JavaScript enabled to view it.

| www.ircwash.org
Skype cor.dietvorst | Twitter @dietvorst
The following user(s) like this post:
tmsinnovation
You need to login to reply
Re: The JMP Post-2015 indicators on WASH in schools are a step in the right direction
02 Oct 2012 11:23
#2367
by

Elisabeth
Dear
Arnold
,
(I refer to your posting from 14 Sept.)
You asked:
Can one help me to distinguish between sanitation coverage and access? How do we measure coverage and access?
I have thought about it and I think there is no difference, it is 2 different words for the same thing. Or let's say access is measured by coverage. This is determined by household surveys. There could be, however, a difference between access and
use
. Maybe more people have access (theoretically) than are using facilities (in practice).
By the way, welcome to the forum, Arnold! I hope to see you here more often. You forgot to mention in your introduction that you have co-authored a new SuSanA case study on a
large-scale UDDT project in Southwestern Uganda
, reaching several thousand people with UDDTs in small towns (co-financed by Austrian Development Aid). If anyone is interested, please see this new case study here (still in draft mode):
www.susana.org/lang-en/case-studies?view...eitem&type=2&id=1558
At Cor Dietvorst
:
Thanks for posting the results of that
e-debate on school WASH and JMP monitoring
here. The points made are very interesting and one can learn a lot. I am just wondering about these e-debates though. What is the advantage of using a separate e-debate platform as opposed to using this platform (for example)? The only advantage I see is that the "yes" and "no" are shown side by side in two columns. (what to do with "maybes"?). The disadvantage in my view is that one needs to get another login and that no introductions are made, i.e. one doesn't know who one is talking to or who is talking to me. Here on this type of forum, we get to know each other better I think. So I am just wondering what IRC's reasoning is for preferring the e-debate mode?
Regards,
Elisabeth
You need to login to reply
Re: Access or coverage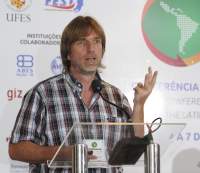 03 Oct 2012 09:51
#2378
by

christoph
Hello,
from my understanding there is a difference between access and coverage, I thought I read it somewhere but I can´t remember where. And please correct if I´m wrong, I´m not sure, that is the reason I did´nt answer the question before.

Access: population with the possibility to use a toilet in a range of xxx (was it 10 min or 300 m?) / total population
excluding schools and workplaces. The count is from the place you sleep...I never understood very well that logic because it destroys the aim of organizations to build school toilets.. that has been a real problem in some cases)

Coverage: number of households with a toilet / total number of households

Regards
Christoph
You need to login to reply
Re: The JMP Post-2015 indicators on WASH in schools are a step in the right direction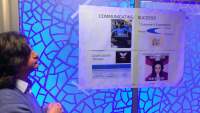 03 Oct 2012 15:04
#2383
by

dietvorst
Before responding to Elizabeth's question, let me introduce myself. I am Cor Dietvorst, Programme Officer at IRC International Water and Sanitation Centre. Officially I am team leader of the Sector Memory functional group, which includes IRC's news, library and request handling services.

Why did we choose a different platform to host the JMP Post-2015 indicator debate and not this forum? Basically because we wanted to use the for/against debate functionality that the site offered. Choosing a provocative statement and asking people to either agree or disagree is a simple way to keep a discussion focussed and quickly collect and rate a wide range of arguments. The point about introductions is valid, though we had hoped that participants would fill in their profile when registering.
Cor Dietvorst
Information Manager
Programme Officer | IRC
+31 70 304 4014 |

This email address is being protected from spambots. You need JavaScript enabled to view it.

| www.ircwash.org
Skype cor.dietvorst | Twitter @dietvorst
The following user(s) like this post:
Elisabeth
,
tmsinnovation
You need to login to reply
Re: Mapping Youth Led Organisations and Mobilising Support for post-2015
23 Oct 2012 07:53
#2511
by

ndivine
Dear Sustainable Youth Leaders,
Hope this email finds you well.
I will like to thank you all for endless support, contribution and inspiring project to enhance the voices of youths to be heard in your various communities.
Just a quick note , acting as Partnership for your organisation , with your support in all forms has really upgraded to High Level Platform such as UN focus on youth voices in post-2015 processes. I serve as the Global Youth Digital Advocate for Post-2015 Development Agenda with the focus to over come digital divide in reaching to most marginalised children, youth and communities in bringing their voices to the global development process. We need more advocates such as you
We are currently mapping youth led organisation and mobilising support for Post-2015 and will definitely encourage you all to sign up on the spreadsheet below to be part of the process.
For more information on this process and recent contributions from different youth leaders check links below:
www.worldwewant2015.org
www.un.org/millenniumgoals/beyond2015.shtml
docs.google.com/spreadsheet/ccc?key=0Aje...WFCRFNWY1VvVkE#gid=0
We encourage you to see these brilliant videos and create your own video and upload
Youth Voices in opsot-2015
1. MGCY (
vimeo.com/49092094
)
2. Youth Voices youth Leadership Academy Turkey ()
If you have specific question on Child and Youth Participation on Post-2015, write to Ravi Karkara (
This email address is being protected from spambots. You need JavaScript enabled to view it.
) and Ntiokam Divine (
This email address is being protected from spambots. You need JavaScript enabled to view it.
)
You need to login to reply
Time to create page: 0.254 seconds
DONATE HERE