Public cassete dry toilet in Kiev
44k views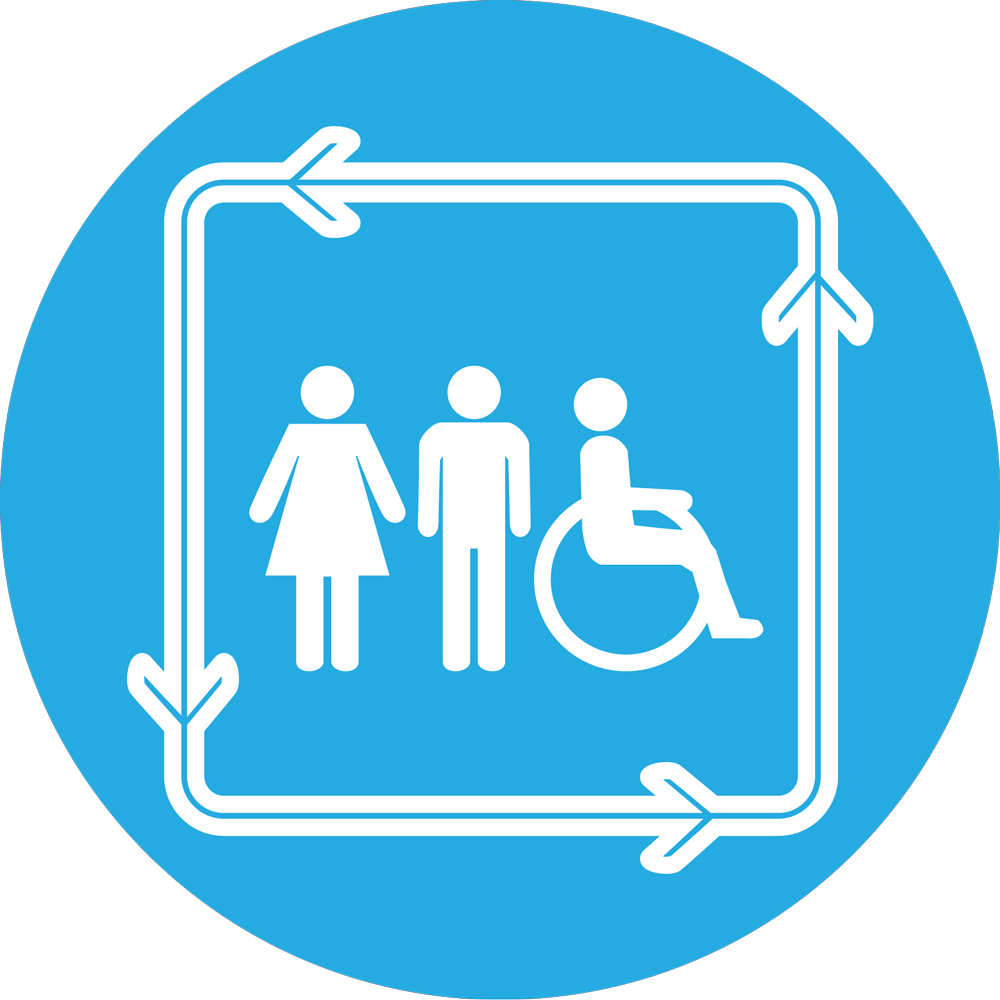 Re: Public cassete dry toilet in Kiev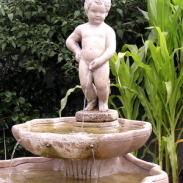 16 Jun 2017 03:40
#21820
by

Ecowaters
Yes, you want coarse gravel around the pipe.
There are several cases of clogged leachate beds and wetlands. One factor is the use of overly small gravel size or sand. Think chunky. It will create air pockets for the faster aerobic treatment as well as storage, and space for particles to be broken down before then can clog.
Book writer, researcher, workshop presenter, eco-toilet vendor, market transformer

carol-steinfeld.com (personal)
www.ecotoilets.org (soon)
ecotechproducts.net

You need to login to reply
Re: Public cassete dry toilet in Kiev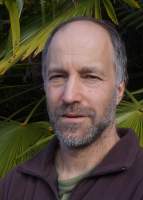 16 Jun 2017 02:36
#21819
by

goeco
There might be someone here who knows more than me about underground soakage fields... my interest is in secondary treatment and surface irrigation. I was thinking slots might be better than holes if the soakage pipe is placed directly in the sand. Normally the pipe would be surrounded by gravel so that the sand or soil doesn't enter the soakage pipe through the holes. In this case (low overall volume) maybe you'd get away with slots and direct placement in the sand. Most importantly, follow the contour and keep the soakage pipe exactly level.

cheers
Dean
You need to login to reply
Re: Public cassete dry toilet in Kiev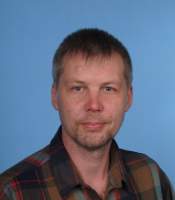 15 Jun 2017 16:02
#21817
by

BPopov
Hi Dean!

The real frost is is December but the toilet will be not there untill that time-- everything will be dismantled in September and the place should be as it was before for the next season. That's why I have chosen cartridge system. Only leach field stays.

Thank you fro the suggestion with the pipe! You think long slots are better that drilled holes 12 mm diameter?

Regards,
Bogdan
You need to login to reply
Re: Public cassete dry toilet in Kiev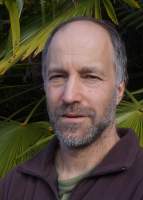 15 Jun 2017 11:43
#21814
by

goeco
Hi Bogdan,
don't worry about the intermittent load and varying user numbers, of more concern is the short season. The worms might not get a chance to build up to the "equilibrium" level (where they digest the same quantity as the incoming solids). Worst case you have more undigested solids at the end of the season than you'd like... which is why I'd recommend adding more than just a "starter handful" for our experiment, perhaps a kilogram or two. How many months left before the contents would freeze solid overnight?
Don't worry about particles being carried from the crates, you already have a filtration layer which will remove coarser solids, leaving only finer suspended solids in the effluent. You should get a number of years out of a simple perforated pipe subsurface soakage field, just maybe not decades... but with sand the larger the dispersal field the better.
Make sure the handwash water is going into the crib well before adding the worms.
cheers
Dean
You need to login to reply
Re: Public cassete dry toilet in Kiev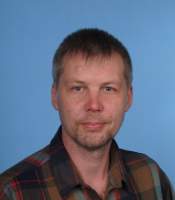 14 Jun 2017 09:55
#21802
by

BPopov
Hi Dean!

The soil is pure river sand.

Dispersal sounds good but I doubt about perforated pipe since it will clog very easy by particles carried from the crate (I think). Some kind of dispersal plate on the end of the pipe might work. Filter is the invitation for smell and extra maintanence.

One of the biggest problems here I see it is hard to predict the users number (load) and consequently put the adequate worms mass. Also great variability during the week -- peak load on weekend while very calm o the other days. The worms will get crazy (or adopt).

Anyway I am trying to organise worms introduction as well as hand washing disposal this week distantly

Regards,
Bogdan
You need to login to reply
Re: Public cassete dry toilet in Kiev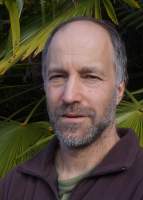 13 Jun 2017 23:43
#21793
by

goeco
Ah... a human experiment.... sounds like fun!

I see you have sandy soil (or is it pure sand?), which means soakage downwards (bad) if discharging to one spot.
Forget about filter bins full of coal and focus on
dispersal
of the liquid effluent. Don't worry about carbon to nitrogen ratio and don't worry about adding shavings. You already have the ultimate "catcher" in your fruit crates, next add handwash water.
Your tin tray diverts the wastewater which is good, because really you don't want the water just soaking in one spot. What you need to do is divert to a pipe that uses a more "professional" soakage system. Think scaled down septic tank soakage, an underground perforated pipe that must be level, as in really really level, otherwise the water finds the lowest point and only ever discharges there. Some worms will migrate down the pipe into the soakage but that is fine.
The following user(s) like this post:
BPopov
You need to login to reply
Re: Public cassete dry toilet in Kiev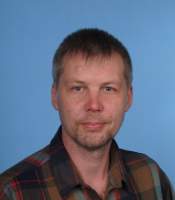 12 Jun 2017 13:43
#21774
by

BPopov
Hi Dean!

Wait,wait --I am not sure yet if convince the cafe directors to make toilets unisex! But I will push hard))) Anyway I warned them from the very beginning that I am going to experiment on humans)))

The problem is that now I am 800 km away from tthis toilet up in the mountains on the other project and can manage evertyhing only through phone and FB messenger

Yeah, if we can combine yours and Appalachian toilet concepts it would be great since get both heap volume reduction, no need for so much shavings and handwashing ww disposal/treatment.

See, one of the major changes we intriduce now is that we isolate the crib from the earth below by tin tray. As far as I understand this earth provided some kind of buffer where worms may resort as well as liquid disposal/filtration. With the leacheate drainage system we lack this buffer but have much more controlled system on the other side.

Please also take a look in the same manual at Beyong the Bin system (from pp.95). The filter module there is another place where in my view worms may operate if we make it aerobic (bury a double walled barrel in the ground for instance).

Great to have you around Dean!

Bogdan
You need to login to reply
Re: Public cassete dry toilet in Kiev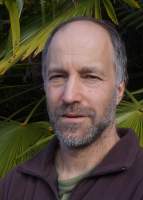 12 Jun 2017 10:41
#21770
by

goeco
Hi Bogdan,
Thats fantastic that they are unisex, our experiment will work! I believe the big breakthrough in this design will be the addition of handwashing water. I had a look at those pages and they do say the process is "possibly" supplemented by red wriggler worms, but that "Moldering privies that receive high amounts of urine may be too acidic to support red worm populations".
I'd note that users are "asked to add a small amount of bulking agent (planer shavings) with each use"  and "regular light watering to keep it moist"..."moisture is essential to prevent the pile from desiccating due to exposure to air and wind".
The manual also says that the two factors which reduce composting and increase odour are:
exclusion of oxygen; and
reduction in liquid percolation.
Those big fruit baskets will percolate and drain really well, but will exclusion of oxygen increase odour and reduce composting? Not if you have an active population of worms and lots of additional moisture. The recommendation is for addition of planer shavings but if you add the handwash water I don't believe you will need any shavings. The premise is that a permeable heap is required, but my experience is the heap can be a big pile of solid poo, air excluded and saturated with water...
provided
the heap can spread outwards unrestricted. Think of the surface area under the heap, the worms reside in the media under the heap and work it from below. The wider the heap, the more surface area and the more food for the worms.
cheers
Dean
The following user(s) like this post:
BPopov
You need to login to reply
Re: Public cassete dry toilet in Kiev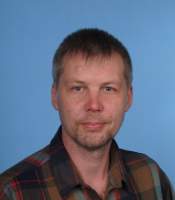 12 Jun 2017 06:03
#21768
by

BPopov
Hello Dean!
Well, I'd rather make both compartments unisex but I"ll see what cafe managers say. In my view sex separatism in this context is a bit meaningless (I might be wrong). Urinating behind trees probably will not happen much since there are too many people walking any direction around at least before dark. I suspect that many people (boys and girls) actually will pee while swim in the river!

Actually the original concept did include worms although I assume they arrived as evolution result. Please take a look at pages 57-58 of the Manual I refered above. It contains info both on venting concept and worms and it might be usefull since everything there based on practical experinece. Could we discuss it a bit?
Best wishes,
Bogdan
The following user(s) like this post:
goeco
You need to login to reply
Re: Public cassete dry toilet in Kiev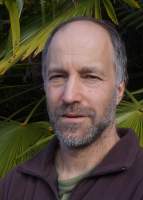 12 Jun 2017 02:55
#21766
by

goeco
Excellent idea! I assume that one side is boys and the other girls? My concern is that the smell would arise from lots of people using the toilet for just urination. Am I right to expect girls to use the facility much more than boys (who would tend to just pee behind the nearest tree)? Therefore we might need to be careful with bias in our experiment, because the girls side might get much more urine than the boys side?
The other thing is that if this works properly and the worms work the pile then potentially the handwashing side pile might reduce significantly more (my hypothesis) than the dry side. Keep in mind that you're trying to
extend
the original concept, which was not using worms, so the excperiment should explore this potential fully. Because of the very short summer season followed by dismantling/removal, and being well into that already, I'd suggest adding significant quantities of worms a week or so after the wandwash water is directed into one crib. The worms won't have much chance to build up, so add more than you normally would for the purposes of this experiment.
Cheers
Dean

You need to login to reply
Re: Public cassete dry toilet in Kiev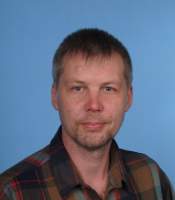 10 Jun 2017 21:30
#21763
by

BPopov
You need to login to reply
Re: Public cassete dry toilet in Kiev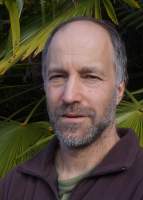 10 Jun 2017 10:38
#21762
by

goeco
The cribs. I'm not the expert on warm semi-dry composting of urine + feces, but my bet is that partial dehydration will over time concentrate the urea, releasing ammonia. The oxygen will become depleted, making it anoxic and inhospitable for worms or decomposition. Adding the handwash water into the cribs will swing the balance to ensure aerobic fauna and active decomposition.
cheers
Dean
You need to login to reply
Time to create page: 0.398 seconds
DONATE HERE