Communal Sanitation Solutions for Urban Slums (Institute for Financial Management and Research, Orissa, India)
19.5k views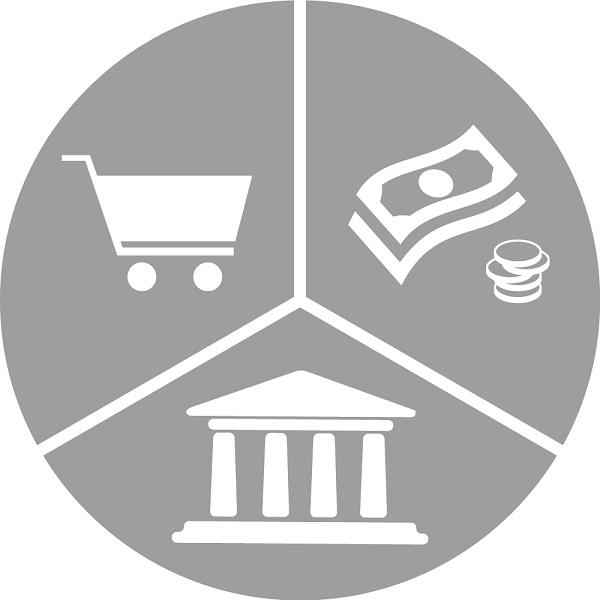 Communal Sanitation Solutions for Urban Slums (Institute for Financial Management and Research, Orissa, India)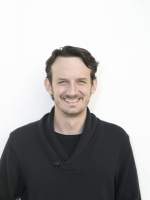 31 May 2013 07:19
#4554
by

kshane
Title of grant:
Communal Sanitation Solutions for Urban Slums
Subtitle (more descriptive title):
An urban sanitation project that seeks to design a new programmatic infrastructure and physical structure that instills a sense of dignity while addressing issues affecting sanitation practices and encouraging community members to stop open-defecating.
In addition to physical infrastructure, the project also seeks to improve the associated management systems in order to ensure long-term maintenance of the toilet facilities.
Name of lead organization:
Institute for Financial Management and Research
Primary contact at lead organisation:
Mushfiq Mobarak Associate Professor of Economics, Yale University, School of Management 135 Prospect Street, PO Box 208200, New Haven, Web:
www.som.yale.edu/faculty/am833/
Grantee location:
Chennai, India
Developing country where the research is being tested:
Orissa, India
Short description of the project:
This is an urban infrastructure project that seeks to design and build improved sanitation facilities in the cities of Bhubaneswar and Cuttack in the state of Orissa in India.
It provides a new, holistically re-imagined model for urban slum sanitation facilities in India reviewing:
- Business models
- Architectural designs
- Communication interventions
- And facility operation models.
A total of 119 toilet facilities will be built and evaluated in Bhubaneswar and Cuttack in 2013-14. More than 24,000 persons are expected to directly benefit from this (200 per facility).
The hardware design process, which comprises of designs for the physical infrastructure of public toilets, community toilets – Base Layer and community toilets – Enhanced Layer, will include 18-24 unique facility designs that incorporate better ventilation, lighting, landscaping, etc. to improve the overall user experience.
Additionally, in order to understand the impact of different management models on usage and maintenance, community toilets are randomly assigned to a privately or community management structure.
In addition, to identifying a solution that will produce the most attractive, sustainable and hygienic alternatives to open defecation for slum residents, the program will test a variety of complementary household-level interventions, such as discount coupons for community toilet facilities and varying the pricing structure (monthly passes vs. pay-per-use), etc. The study also incorporates a program of demand generation activities in a subset of communities around community and public facilities. These activities will be used to help communities notice the problems associated with open defecation and develop community cohesion to sanction it.
Start and end date:
January 1st, 2012 – March 31st, 2014
Grant type:
Other
Funding for this research currently ongoing:
BMGF, BMC & CMC
Research or implementation partners:
The Abdul Latif Jameel Poverty Action Lab (J-PAL), Quicksand
Contacts, links, further readings:
Website: ProjectSammaan.com
Twitter: @ProjectSammaan
Documents in SuSanA library:
www.susana.org/lang-en/library?view=ccbktypeitem&type=2&id=1793
Goal(s):
The goal of the project is to provide a replicable model of improved sanitation for urban slums that get used and sustained.
Hardware Challenge:
- Design facilities that people want to use
- Design facilities that adequately address unique sanitation needs
⇒ Are complementary services, such as bathing and defecation stalls, cost-effective and do they drive adoption?
Software Challenge:
- Facility level: design facility management systems that ensure sustainability
o Should toilets be run by professionals or communities?
o Do community managed facilities correlate with higher toilet take up than private managed facilities within a one year time period?
- Behavioural Challenge: design household and community behavioural interventions and marketing to encourage use
⇒ Can we make toilet use a habit?
o Multiple factors influence an individual's decision to practice open defecation. For some individuals defecation in the open is a well-established habit. The habit formation intervention component of this study aims to increase healthy sanitation practices by creating new habits, replacing the old ones. The study plans on doing this by using subtle clues and hints to form new habit routines and reinforcing the new routines with rewards.
⇒ Do time-delimited subsidies correlate with toilet take up more than non-time delimited subsidies over a one year time period?
Objectives and Results:
Objective 1: To develop an innovative, sustainable, scalable urban community sanitation model which will reduce the incidence of open defecation and improve health among the urban poor in the implementing partner cities of Bhubaneswar and Cuttack.
To-date Results: The architectural drawings for the facilities (on a site-specific basis) have been created, the Operations and Maintenance (O&M) guidelines and training manual are drafted, and the tendering process for the first batch of toilet facilities is underway.
Objective 2: Create a "toolkit" for successful urban sanitation infrastructure and management interventions based on the implementation and a rigorous evaluation of the project in two cities and disseminate the toolkit broadly through multiple channels.
To-date Results: The framework for the toolkit has been developed and is currently being populated with project-specific details by workstream. Learnings and insights will continue to be added to this work-in-progress document as the project progresses.
Objective 3: Engage in advocacy to encourage adoption, scale-up and replication of these innovations beyond our intervention sites and throughout cities in Orissa and India.
To-date Results: Capacity-building exercises with the local municipal corporations, as well as demand generation activities with the host communities continue to take place as the project prepares for construction.
Planned Improvements
5 different types of improvements were planned within the project:
Achieved Improvements:
Project Sammaan was born out of the research conducted for the Potty Project, an in-depth design research study focused on all aspects of the current sanitation models employed in urban slum communities throughout India. Potty Project research led to insights around opportunities to improve sanitation service delivery and, consequently, end-user perceptions around sanitary practices. These learnings were cased in four "pillars of innovation": Operations & Maintenance, Branding Communications, Architectural Infrastructure, and Business Models.
Project Sammaan has implemented the insights and learnings from Potty Project by designing a new, functional, and easier-to-maintain facility, while also addressing the operational issues (e.g., role of the caretakers, pricing models, etc.) that have caused other sanitation options to fail. These improvements have been catalogued in the toolkit framework and learnings around them will be thoroughly evaluated going forward in order to quantify the actual impact each learning has had.
Biggest Successes:
The project team has had several key successes since the initiative's inception, but perhaps the most significant are as follows:
1. Designs for various capacities of public toilets in Bhubaneswar were completed and requisite drawings and details submitted for the tender process to the Bhubaneswar Municipal Corporation.
2. The toilet facility brand name and statement has been created and presented to internal stakeholders for their review. Once this is approved, it will be shared with the general public and host communities.
3. Facility design features were finalized.
4. Multiple user-experience exercises that directed several components of hardware design (e.g., Universal Access Stalls for physically impaired users) have taken place.
Main challenges / frustrations:
1. Urban community sanitation model for sewerage
Sewage management systems are a necessary part of the sanitation puzzle and potentially a big failure point from a public health perspective. From a government perspective, scale of solution is an imperative. Existing statutes and cost constraints make it extremely difficult to experiment with new, untested technologies.
As such, waste management is a key component to Project Sammaan as shortcomings in this have frequently been the cause of failures in other facilities and improper storage and disposal of waste could lead to worsening present conditions and not improving them. Experts in this field are working with the project partners to identify the most effective technologies available, and to create a non-piped overall sewerage strategy to ensure long-term sustainability of the facilities.
The Project Sammaan municipalities present unique challenges given they either have limited (Bhubaneswar) or nonexistent (Cuttack) sewage networks. This means that there needs to be proper waste management systems at the facility level that provide both storage and treatment. These systems will also need to be flexible enough to allow for the facilities to be tied into a centralized sewage network upon its construction and completion. This will reduce the burden of individual facility waste collection and associated maintenance, as they will be tied into the central system.
2. Complex multi-stakeholder engagement
For a large infrastructure project of this nature, multiple stakeholders are a given. Within this dynamic there is an overall project objective, but also individual organisational goals that also need to be taken into consideration and addressed. At times, these individual mandates can conflict with the project's overall goals with one team's workstream impacted by the needs of another's.
An example of this can be found in the innovation and design mandates. Imperative for some of the partners, these directives require considerable and conscientious ideation. This alone can be seen by stakeholders with limited understanding of the complexities and intricacies of design innovation as a delay. Add in the fact that creating something new and different means there is no true baseline for comparison, and processes like tendering become that much more complicated and can lead some to question the need for such layers of innovation.
Additionally, public accountability is of paramount concern to the city government anchoring this project. The innovation mandate is therefore severely bounded and has to be located on the side of caution or "reasonable risk".
These competing interests puts the onus on effective and clear communication amongst partners to ensure that all partners understand the importance of each activity and how each ties into the overall project.
3. Financial and spatial constraints
To work within government frameworks implies that each toilet has to adhere to stringent benchmarks in place for standard public and community toilets. Most existing facilities built under these benchmarks are known to be a failure. Therefore the Project Sammaan facilities must not only adhere to this costing model, but to build a facility that will also be a successful, long-term solution while doing so.
4. Prototyping at scale
Project Sammaan's long-term goal is to create a replicable, successful sanitation model that can be adapted by cities throughout South Asia and beyond.
In order to quantify the impact of this initiative, rigorous evaluation needs to occur. However, the methodology of this assessment requires a considerable sample size, meaning that the interventions, irrespective of their success rates, will be rolled out on a massive scale. It's not merely one or two facilities, but well over 100 in dozens of communities; a considerable footprint to be certain.
This scaling-up competes with government accountability of providing basic sanitation to all its citizens. The active participation of partners at the BMC and CMC reaffirms their commitment to not just provide more toilets, but better ones.
Current State of Affairs and Follow-up:
The project is preparing for the construction phase by submitting formal project reports with both the Bhubaneswar Municipal Corporation and Cuttack Municipal Corporation as well as submitting the required tender documents. Following this, vendors will be vetted for building the facilities. Capacity-building and demand-generation exercises will continue going forward, as the team moves to complete work on the O&M guidelines and corresponding training manual. Additionally, the sewage strategy will be finalized soon. All of this, along with the activities in other workstreams, will be added to the toolkit.
Links, further readings, etc:
• Project homepage:
projectsammaan.com/
• Project description on J-PAL homepage:
www.povertyactionlab.org/evaluation/comm...n-slums-orissa-india
• Video of the project presentation at the USI South Asia Matchmaking Conference, July 2012:
• Video on branding and communication workstream:
vimeo.com/63306861
• Video on Potty Lab testing for disabled users:
vimeo.com/60256275
• Video about the Project Sammaan communications team's slum homestay:
vimeo.com/48576602
• Video on Potty Project's research methods:
vimeo.com/48361032
• Video on designing safer sanitation for communities:
vimeo.com/43090258
Kevin Shane
Communications Lead - Quicksand
Delhi, India


This email address is being protected from spambots. You need JavaScript enabled to view it.


Quicksand.co.in
ProjectSammaan.com
The following user(s) like this post:
CeciliaRodrigues
You need to login to reply
Re: Introduction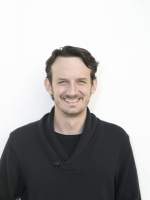 12 Jun 2013 08:34
#4693
by

kshane
Hey everyone!
My name is Kevin Shane and I'm the Communications Lead for Quicksand's social innovation and development projects here in India, most notably of which is Project Sammaan. I recently posted a project profile on SuSanA for this, but you can also check us out at ProjectSammaan.com.
Naomi emailed me suggesting this be done so that this space is less anonymous and more of a collaborative networking space; I think that's a great idea! Sanitation, after all, isn't like dealing in consumer products or any other space where competition leads to isolation. This is a problem that affects each and every one of us, so it behooves us to share as much information as possible as we work towards finding sustainable solutions for those that need it the most.
A little background on Quicksand and Project Sammaan:
Quicksand is a multi-disciplinary innovation consultancy that places user-centered design principles at the core of every innovation effort. The studio has successfully delivered on several new services, products, brands and developmental strategies, creating both measurable social and business impact.
Project Sammaan was born out of research Quicksand undertook as part of the Potty Project (PottyProject.in), an in-depth design research study focused on understanding three things:
- The end-user experience at community toilet facilities within urban slums in India
- End-user perceptions, attitudes, and mental models around sanitation and hygiene
- The "supply side" aspects of community sanitation in slums including things such as pricing, operations & maintenance, caretaking, and business models.
Quicksand is responsible for project management as well as anchoring the hardware design process for the project. The latter includes conducting user-experience testing and community feedback sessions, furthering the mandate to create a functional facility that reflects what people want and need, while also incorporating learnings from the Potty Project.
Quicksand, in the role of project management and hardware design leads, interacts and coordinates the efforts of various other partners, including the architectural partners, the project and contract management firm as well as community engagement partner, in addition to various subject matter experts on sewerage treatment and design. Updates with the BMC & CMC, as well as the Odisha Housing & Urban Development Department, are led by Quicksand as well, with support from the other partners, including the PMO.
Additionally, Quicksand is responsible for the project's strategic communications. This covers everything from public outreach efforts, developing and maintaining the project website and blog, and developing the end-deliverable "toolkit" that will allow other organizations in the sanitation sector to replicate the project worldwide.
About me:
I joined the Quicksand team in February 2012 after a successful, if unfulfilling, career in marketing and corporate communications in the United States. I found myself at a crossroads in my career and opted to explore development opportunities outside the U.S. that would pair my communications expertise with work that contributed to improving people's lives, and not just a corporation's bottom line. I'm passionate about meeting new people, traveling, and experiencing new cultures and places.
I'd love to talk to any and all of you about your work and would also be more than happy to answer any questions you may have about our work. Please feel free to drop me a line at
This email address is being protected from spambots. You need JavaScript enabled to view it.
Cheers!
Kevin Shane
Communications Lead - Quicksand
Delhi, India


This email address is being protected from spambots. You need JavaScript enabled to view it.


Quicksand.co.in
ProjectSammaan.com
The following user(s) like this post:
dorothee.spuhler
You need to login to reply
Re: Project Sammaan Website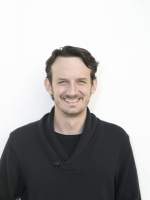 25 Jun 2013 06:24
#4829
by

kshane
Hello everyone!
We're trying something new with the Project Sammaan website (projectsammaan.com): featuring sanitation-related questions in the hopes of fostering conversations around them. You can access these by clicking on "Conversations" at the top of the site's homepage, or simply go here:
projectsammaan.com/conversations/active-conversation/
The current conversation revolves around menstrual hygiene practices. I encourage all of you to participate!
Cheers and thanks,
Kevin
Kevin Shane
Communications Lead - Quicksand
Delhi, India


This email address is being protected from spambots. You need JavaScript enabled to view it.


Quicksand.co.in
ProjectSammaan.com
You need to login to reply
Re: Project Sammaan Website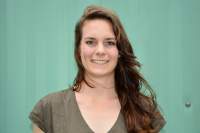 16 Sep 2013 09:11
#5655
by

NaomiRadke
Hi Kevin,
Hope you are all well and so does the project.
Great that you are bringing up the topic of
menstrual hygiene
in your project's discussion forum – a quite sensitive and often taboo topic despite its importance!
I was wondering whether you have raised that topic when discussing with the communities and if so, what kind of reactions you got from the women living in the slums.
In which ways are menstrual hygiene needs incorporated in the toilet facility design (lockable doors, disposal options, availability of sanitary material/possibilities to wash out used sanitary cloths in private)?
I also got curious what kind of demand creation activities you are currently conducting/what other activities are planned? We have compiled some tools for demand creation in our Sustainable Sanitation and Water Management Toolbox:
www.sswm.info/category/planning-process-tools/demand-creation
Cheers,
Naomi
// Naomi Radke
MSc Sustainable Development


This email address is being protected from spambots. You need JavaScript enabled to view it.


seecon international gmbh
society - economy - ecology - consulting
Basel, Switzerland

www.seecon.ch/

check out the SSWM toolbox for info on sustainable sanitation and water management:
www.sswm.info/
You need to login to reply
Re: Project Sammaan Website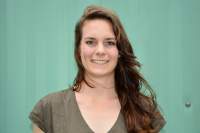 17 Sep 2013 08:31
#5666
by

NaomiRadke
By the way, we have recently uploaded a factsheet, powerpoint and further readings on
menstrual hgyiene
.
Find it here:
www.sswm.info/node/7236
Feel free to read, use and share.
Have a good one,
Naomi
// Naomi Radke
MSc Sustainable Development


This email address is being protected from spambots. You need JavaScript enabled to view it.


seecon international gmbh
society - economy - ecology - consulting
Basel, Switzerland

www.seecon.ch/

check out the SSWM toolbox for info on sustainable sanitation and water management:
www.sswm.info/
You need to login to reply
Re: Communal Sanitation Solutions for Urban Slums (Institute for Financial Management and Research, Orissa, India)
26 Sep 2013 08:49
#5765
by

former member
Hello Kevin!

I was wondering if you could share your target construction cost per facility. This could serve as a good benchmark for other projects (such as ours). Hope you can share this with the community.

Regards,

Miguel

++++++++
Note by moderators: This post was made by a former user with the login name miguelmelgarejo who is no longer a member of this discussion forum.
You need to login to reply
Re: Project Sammaan Website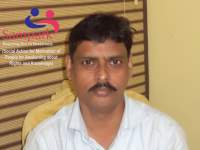 27 Sep 2013 06:19
#5778
by

sampark
Hello Kevin.
I am a development processional from Bhubaneswar, Odisha. I am in Bhubaneswar since 1987.

Well, you have started various models to serve slum dwellers of Bhubaneswar & Cuttack with the help of BMC & CMC. Your models are great for acceptance by the community.

Now, to some extent open defecation has been stopped. But some are still crossing the limit and doing open defecation .They are not coming under the community's jurisdiction.Though there are various motivating schemes are framed in the project. This is continuing because of poor maintenance of the community toilet,Community leaders are not involved properly, irregular motivation & health education in the community, lack of cohesion & correlation among line departments, inability of local counselor on this programme , negligible or non interference of BMC & CMC administration , lack of a quality communication specialist on sanitation & interference of neighboring community or groups is badly necessary for the efficacy and sustainability of this programme.At the same time, there should be a dialogue with BMC or CMC administration, other line departments, other stakeholders, corporate sector,philanthropists,generous people, local leaders,local NGO/CBO to have quick concrete plan for open defecation area. So, that open defectors will not get space for their bad habits.

Please give your feedback.
Premananda Biswal.
Executive Director.
SAMPARK TRUST
B-30, BDA Duplex
Bhubaneswar
Odisha, INDIA
You need to login to reply
Re: Communal Sanitation Solutions for Urban Slums (Institute for Financial Management and Research, Orissa, India)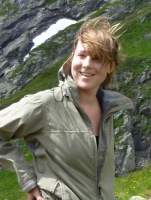 05 Nov 2013 09:54
#6274
by

dorothee.spuhler
If you have so far followed the discussion on Kevin's research project on communal sanitation solutions for urban slums then I would like to point out that:
Here is your chance to interact with Kevin (and two other grantees) live during the upcoming webinar hosted by SEI on this
Thursday (7 Nov.) at 17:00 Sweden time
. Some places are still left (with or without microphone rights, this depends), please see here for more information:
forum.susana.org/forum/categories/139-ge...nment-institute#6195
(If you miss the event live, you can view the recording on Youtube a few days later)
WG1 Co-lead
Developing methods and tools to support strategic planning for sustainable sanitation. Particular interested in novel technologies contributing to more inclusive and circular sanitation.

This email address is being protected from spambots. You need JavaScript enabled to view it.
You need to login to reply
Re: Project Sammaan Website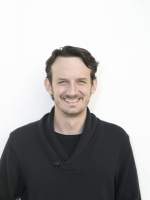 13 Nov 2013 07:52
#6351
by

kshane
Hi Naomi!
My apologies for the delay in responding to you.
As part of the year-long ethnographic research study into urban sanitation Quicksand undertook, called the Potty Project (pottyproject.in), we found a glaring lack of consideration for women's menstrual hygiene needs. Toilet facilities were designed with parity in mind (e.g., 6 toilet stalls for men, 6 for women) with little or no deviation based on gender. We also found that, due to a lack of disposal options, many toilets were left unusable because drains were clogged or pipes broken as a result of women attempting to flush menstrual pads or rags. Worse yet, there were also instances in which these rags were stuffed into window lattice or simply thrown on the ground, thereby creating unsanitary conditions for further users.
Broaching such a taboo topic was tricky, to say the least, but we managed to assuage women's concerns a few ways. First and foremost, these discussions were led by female researchers and done so in all-female contexts, wherever possible. To initiate the conversations, rather than directly asking women to discuss their menstrual hygiene practices, our researchers discussed the topic in general terms: presenting healthy menstrual hygiene routines while also discussing certain misconceptions about menstruation that lead to unhygienic activities. From my conversations with the researchers, once the initial discomfort was overcome, women were fairly forthcoming in the discussions.
Demand generation activities are the purview of one of our partners, but I can broadly touch on them. Much like the initial research conducted, the intention is to engage with the communities that will be home to the Sammaan facilities to initially create awareness about the need for proper, hygienic menstrual hygiene practices. This will then be layered upon highlighting aspects of our facilities that will allow for these practices to take place.
As you said in your post, one of the most important, and simplest, fixes is providing a secure facility to ensure privacy. There will be gender-segregated entrances to the facilities, adequate door coverage and interior stall space, as well as locking mechanisms.
The additional, unique layer that we're adding to our facilities is in-stall menstrual waste incinerators. These are chutes that women simply drop their used rags or pads into, which are then fed into incinerators to destroy the waste. The heat is far enough removed from the stalls themselves to ensure safety for the users.
Thank you for sending along the link to your toolkit! It's a very valuable resource and I've forwarded the link onto our partners.
Best of luck in your work, and please do feel free to ask any additional questions. I promise I'll be better at responding in a more timely manner going forward!

Kevin Shane
Communications Lead - Quicksand
Delhi, India


This email address is being protected from spambots. You need JavaScript enabled to view it.


Quicksand.co.in
ProjectSammaan.com
You need to login to reply
Re: Communal Sanitation Solutions for Urban Slums (Institute for Financial Management and Research, Orissa, India)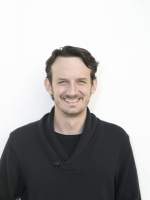 13 Nov 2013 08:16
#6352
by

kshane
Hiyo Miguel!

Good hearing from you, man! I hope all is well your way and all that goodness. Are you going to be at the Toilet Fair in Delhi this March? I'll be there presenting Sammaan; hope to see you there!

It's pretty challenging to give a rough cost by facility as each of the 119 had to be designed specifically for the site. Initially we had planned on creating a fixed design by typology (e.g., 2-seater, 4-seater...on up to 12-seater) for the base layer and enhanced layer and that's it. This would've meant a total of 12 designs. However, ground realities prevented this from being the case and we resorted to creating site-specific designs that all conformed to the same design principles (e.g., allowing for natural light and venitlation, using locally sourced materials, etc.) and featuring the same interventions (e.g., for enhanced layer facilities: bathing stalls, clothes-washing stations, etc.).

That said, I worked some Excel magic and came up with some rough costs. For the Base Layer facilities, the average cost is around 30 lakh rupees (around US$47,000); the enhanced layer facilities average out around 36 lakh rupees (roughly US$55,000).

With all this being said, we are just now getting approval to release the tenders and will commence construction in the coming months. The end cost of these very well may differ from the anticipated costs. Hopefully more so in the "less than" column than the "more than" one, haha.

Hopefully this helps. Please drop me a line off-channel if you need anything more detailed than this.
Kevin Shane
Communications Lead - Quicksand
Delhi, India


This email address is being protected from spambots. You need JavaScript enabled to view it.


Quicksand.co.in
ProjectSammaan.com
You need to login to reply
Re: Project Sammaan Website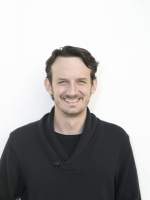 13 Nov 2013 09:14
#6355
by

kshane
Hello Mr. Biswal,

Thank you very much for your comments. I absolutely agree with you across the board, particularly in regards to capacity-building within the municipal corporations and the need for educational outreach amongst the host communities.

There is a clear and pervasive need to impart a level of understanding amongst community members on the health risks associated with open-defecation. Unfortunately, many people are faced with either no option at all due to a lack of any facility whatsoever, or to choose between defecating outside or in a toilet facility that is dysfunctional, dirty, or both. We met many end-users that pointed out the deplorable conditions of their toilet facilities and asked quite pointedly why they should use, and in most cases pay for, something like that when defecating outdoors is a far better alternative in terms of the experience. This opinion underlines not only the dire nature of urban sanitation for many users, particularly amongst slums, but also just how little information is being conveyed to them regarding the health implications of open-defecation.

Our grant is loosely defined by two mandates: to create sanitation facilities for urban slums that will reduce instances of open defecation, and to generate a toolkit that encapsulates learnings from the project and allow other organizations to replicate the model throughout India, South Asia, and beyond.

Accomplishing the first requires a complete re-imagining of urban sanitation facilities, from infrastructure and business models to outreach and support mechanisms. The need is not for more toilets, but better ones. They need to be sustainable in the long-term, easy to maintain to ensure clean and healthy environments within and around the facilities, they need to have fair pricing that allow for broader adoption rates, they need to take into consideration the needs of all users (men, women, children, those with different physical abilities, etc.), and their utility needs to be reinforced through education.

The second mandate, creating the toolkit, will allow this project to have an ever-increasing footprint. This project is really an exercise at prototyping at scale since these 119 facilities will be rigorously evaluated to validate the effectiveness of all interventions being employed. It's not sufficient to merely build one facility in one community and claim that it works. There needs to be a multitude of facilities in a variety of communities to be able to say what works and what doesn't. When done, this toolkit will allow others to employ what works and avoid the pitfalls of trial and error. Quite frankly, there are far too many people in need of effective sanitation solutions for us not to share our findings. Things such as this toolkit as well as this forum are a step in that direction.

One important aspect to note about our project is that the BMC and CMC are stakeholders in it. They are equal partners amongst all project participants and are beholden to provide not just utilities such as water, electricity, land, and waste management, but also an interface with the communities to address any issues with the facilities. We're working with them to create a project management office within both municipal corporations, and are conducting capacity-building activities to ensure they're able to maintain and service these facilities for years to come. After all, as we've all seen in these urban slum communities, there's plenty of toilets that have been built and then abandoned once they become dysfunctional simply because there are not the systems in place to report issues and rectify them.

There are many aspects of Sammaan that address the issues you've raised in your post and I thank you for doing so. I'd encourage you to visit our website (ProjectSammaan.com) and to continue the conversation. Engaging and conversing about sanitation here in India, and abroad, will build the awareness that is so needed in a sector that, in addressing, can remedy many societal problems affecting the world today.


Cheers!
Kevin Shane
Communications Lead - Quicksand
Delhi, India


This email address is being protected from spambots. You need JavaScript enabled to view it.


Quicksand.co.in
ProjectSammaan.com
You need to login to reply
Re: Project Sammaan Website
18 Nov 2013 14:03
#6432
by

Elisabeth
Dear all,
As a service to those people who don't have access to Youtube videos I am posting here a quick overview of what
Ayush
presented and the questions that followed during the third webinar that SEI organised on 7 November (see Arno's post about it here:
forum.susana.org/forum/categories/139-ge...g-now-available#6312
).
Ayush Chauhan was the first presenter in the webinar. He is based in Delhi, India and works for Quicksand together with Kevin Shane who has posted above. Quicksan and J-PAL are co-leading this large urban infrastructure project. J-PAL is well known for their rigorous impact assessment work.
The presentation of Ayush starts exactly here in the Youtube video:
Communal Sanitation Solutions for Urban Slums
by Ayush Chauhan, Quicksand Design, Delhi
Location: Orissa, India
The short presentation that he used for the webinar:
This attachment is hidden for guests.
Please log in or register to see it.
Two slides from the presentation as a visual input: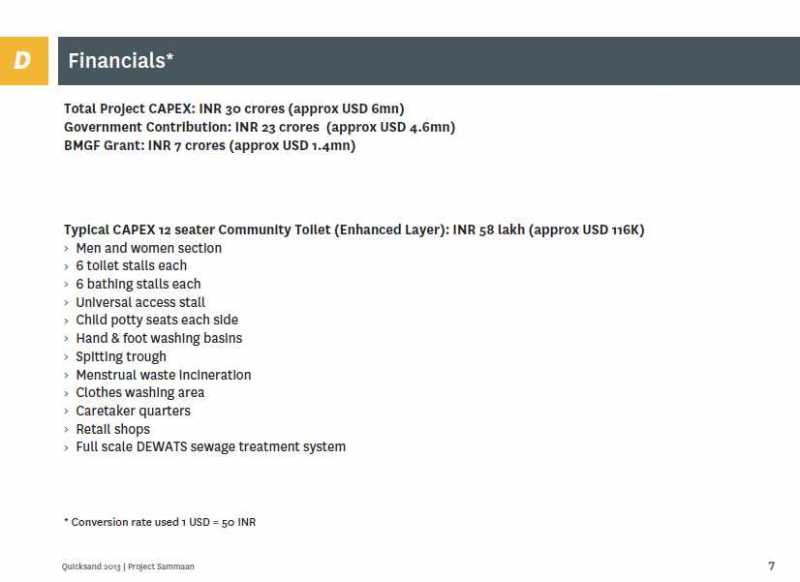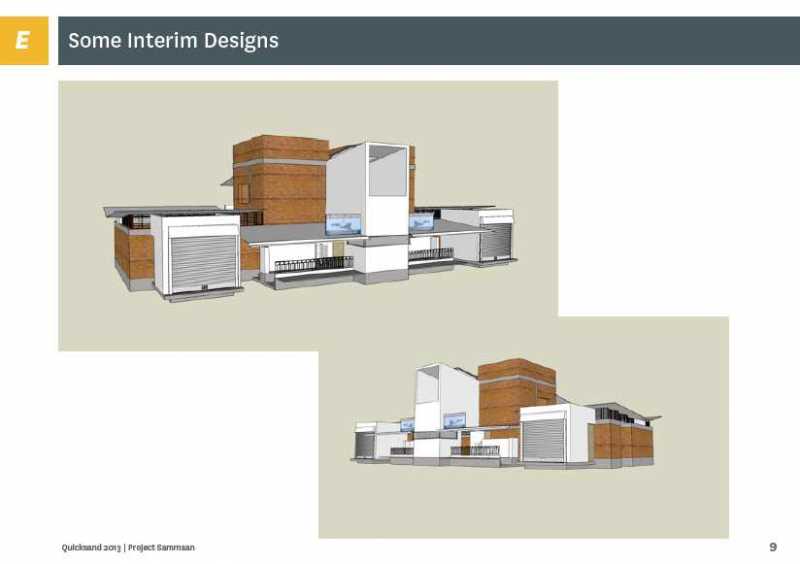 Some notes that I took while listening to his presentation:
The name of their project (Sammaan) comes from the Hindi word for dignity & respect.
They have been working on it for 2 years. Construction is due to start in one month.
The project is about communal sanitation for urban slums.
It was preceded by the "Potty project" which was a year long study to gather data on the situation of urban sanitation in India; this project was also funded by the BMGF. See here their very nice website with all the findings: www.pottyproject.in/
Lack of faecal sludge management is a big reason for sanitation failure in Indian cities (he explained also the other factors that are leading to sanitation failure).
The project is carried out in two cities in the East of the country, in the state of Orissa. The names of the cities are: Bhubaneswar and Cuttack.
There will be 119 toilet blocks built: 87 community toielts, 27 public toilet blocks.
The government (Municipal Corporation) is a key partner. This is a large infrastructure project. As shown in the slide above, the government is putting the lion share of the total costs in (USD 4.6 million) + USD 1.4 million from the BMGF.
60,000 people or more should benefit from this in the end.
This equates to 100 USD per person for the construction cost (is this a lot? seems like quite a bit me - given that treatment is not included in this cost, except for the 20% connected to DEWATS swee below; by the way, we didn't talk about O&M costs...)
[/i]
Typical capital cost of one communal toilet block: 116,000 USD.
Only 20% of these toilets will be connected to DEWATS for treatment. The reason is that there is no precedence for DEWATS in the government systems in these towns, so there is some hesitation and lack of experience. All toilets were meant to be connected to sewer lines and a centralised treatment plant. See also question and answer below.
[/ul]
Questions:
(1)
Nelson Ekane asked: what are your lessons learnt?
Answer by Ayush:
"We are designing and planning
with the government
; with governement things start at a large scale; we are in effect prototyping at scale which is difficult... If we could do better staging, that would be helpful (but would take longer).
A real constraint with the government is: how much can you innovate?"
(2)
Sherina Munyana asked: What is the preferred
option for payment
by the users? Which is most popular?
Answer by Ayush:
"This is still under design right now. Some results from the previous Potty Project: For public toilets: pay per use (2-5 Rupies, depending if you want to use it just for defecation or also for bathing); no monthly payments schemes. For community toilets: pricing can be quite fickle. Possible pricing innovations:
incentive based pricing
(sliding scale); if a family is using the toilet more often than not, then the price that they have to pay actually decreases. We are experimenting with some pricing innovations."
(3)
Mark Illian and Francis de los Reyes asked: what is happening with the sewage or faecal sludge from the flush toilets? What is your
faecal sludge management
system? Are the toilets going to be connected to sewers or are you going to use vacuum tankers?
Answer by Ayush:
"The two cities have a city-wide sewer network which is currently being expanded (with centralised sewage treatment plant). In fact, both cities have grants and loans to build these city-wide networks. The planning was that there would be a sewer line which would be close to these communal toilets. But there are some delays and road blocks... So we had to find some interim solutions, such as DEWATS which we have now planned for 20% of the sites. We wanted DEWATS solutions for all the sites, but that couldn't happen. (we are working with CDD which is part of BORDA for the other 80% of toilets that will not be connected to DEWATS systems: they will get some form of sub-optimal sewage treatment: improved septic tank and settler; percolation trench; sludge removed with vacuum tanker)."
Thank you to Ayush and all the participants in this webinar for this in-depth discussion we had about this large project taking shape in India. I found it very interesting!
Greetings,
Elisabeth
You need to login to reply
Time to create page: 1.452 seconds
DONATE HERE