Crowdfunding campaign for toilet entrepreneurs in Burkina Faso
2915 views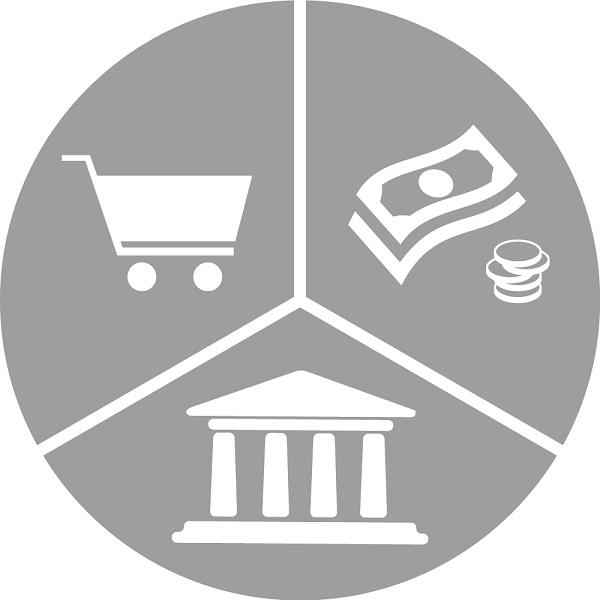 Crowdfunding campaign for toilet entrepreneurs in Burkina Faso
04 Jun 2017 18:22
#21729
by

MarionS
A few weeks ago, two french NGO, Eau Vive and the Gret, started a crowdfunding campaign to help 4 entrepreneurs living in Burkina Faso : Ibrahima, Lassané, Lébwé and Matieu. They started their sanitation business, building toilets for people living in their area. It's a rural area, so people can afford easily the price of a toilet of quality. So to help them to take their business of the ground, you can contribute to the price of toilets. With 30€ you pay for half of the price, and the households in Burkina Faso pay the other half. We reached over 3000€, so 1000 more households could have toilets. Our goal is to reach 6000€ by the 10th of June.
The page to contribute is here:
fr.ulule.com/les-toilettes-cest-une-affaire-de-pros
, It's in french but I hope the infogaphies are understandable enough. Anyway I'm available for any question. Don't hesitate to talk about it around you.
Thanks in advance for your support !
You need to login to reply
Re: Crowdfunding campaign for toilet entrepreneurs in Burkina Faso
25 Aug 2017 13:58
#22457
by

Elisabeth
Dear Marion,
Could you tell us a bit more about your crowdfunding campaign? Why did you go down that route and did you find it successful? In which way is this subsidy going to help the entrepreneurs with their business in the longer term (unless the government steps in and provides longer-term subsidies perhaps)?
What type of toilets are these - conventional pit latrines?
What is the role of Gret?
I saw your other forum post here where you spoke about your experiences with sanitation marketing which was very interesting:
forum.susana.org/167-market-development-...os-been-so-far#17982
You had said there:
I work for the Gret, a French NGO, and we started to run sanitation marketing project about 6 years ago, first in Cambodia, then in Madagascar, Mauritania and recently in Burkina Faso. Our approach is to assist local entrepreneur in expending their activity in sanitation. Their trained to produce and sell hygienic toilet, as well a manage the business.
Please tell us more about this crowdfunding campaign?
Regards,
Elisabeth
Head moderator of this Discussion Forum
(with financial support by GIZ from July to November 2021)

Dr. Elisabeth von Muench
Independent consultant located in Brisbane, Australia


This email address is being protected from spambots. You need JavaScript enabled to view it.


Twitter: @EvMuench
Founder of WikiProject Sanitation: en.wikipedia.org/wiki/Wikipedia:WikiProject_Sanitation
My Wikipedia user profile: en.wikipedia.org/wiki/User:EMsmile
You need to login to reply
Re: Crowdfunding campaign for toilet entrepreneurs in Burkina Faso
30 Aug 2017 14:20
#22486
by

MarionS
Hi Elisabeth,

We tried a crowdfunding campaign in order to test innovative finance sources. In our sanitation marketing projects, toilets are subsidized by the grant we get to implement to project. We tried to answer the question: can we mobilize individual to support sanitation in developing countries ? Can we raise their interest on such close mouth topic? We managed to achieve our goal in the crowdfunding campaign, but we asked (and obtained) a small amount of money considering the effort we had to do to run the campaign. The entry cost of collecting money from individuals is quite high, and may be more profitable in the long run. Yet the campaign was not only about money: it managed to bring awarness about sanitation and our project, so that's a side benefit really important for us. It may bring more partners and donors to care about sanitation, and our marketing approach.

Subsidy help the entrepreneurs to get their business of the ground, to gain more quickly a reputation by increasing sells, and to reach the break point in their business model faster. That way when the project and subsidies end (at least temporarily until government steps in or another project bring subsidies to reach vulnerable population).

The entrepreneurs are indeed selling pit latrines, as the technical guidelines in Burkina Faso are quite strong. However, we were able to introduce an innovation in the building of the pit: instead of bricks, their masons' pre-make cement ring. It reduce the time and effort necessary in production and installation is quicker as well. Gret developed this technology in Cambodia along with iDE some years ago.

The Gret plays the role of a social franchise: we recruit and train entrepreneurs so they can invest in the business of producing and selling toilets. Gret is providing a business model, the technology, and marketing tools. Gret team follows entrepreneurs to verify the quality of toilets they produce, delivers subsidies based on results, provide counsels on marketing activities.

I hope that answer your questions, I'll be happy to give you more informations if needed.
The following user(s) like this post:
Elisabeth
You need to login to reply
Time to create page: 0.206 seconds
DONATE HERE