Webinar: Working with WASH Markets to Prepare for and Respond to Emergencies - 22 March 2017 - recording available
3661 views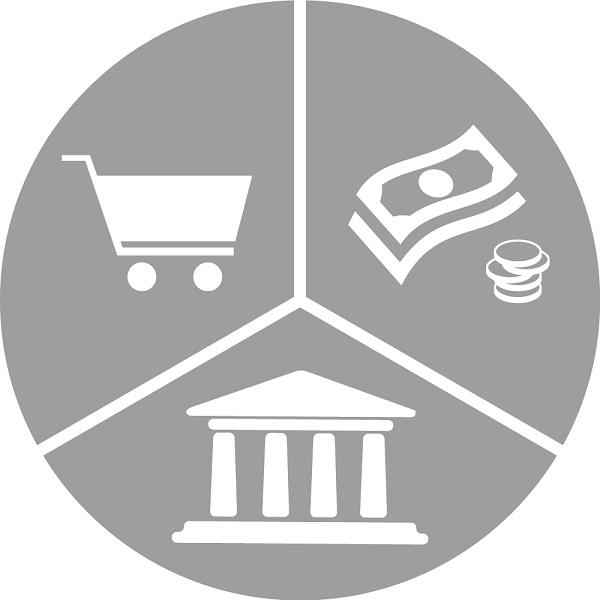 Topic Author

As part of the Engineering team, my role at IMC is to lead on the delivery of projects requiring specific expertise on urban sanitation (including excreta/waste/wastewater/stormwater management) focusing on technical, institutional and financial aspects in project design and implementation.

Less

Posts: 223
Karma: 24
Likes received: 87
Webinar: Working with WASH Markets to Prepare for and Respond to Emergencies - Wednesday 22 March 2017 14:00 - 15:30 GMT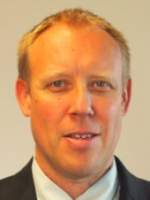 21 Mar 2017 13:12
#20966
by

jonpar
Webinar: Working with WASH Markets to Prepare for and Respond to Emergencies
Wednesday 22 March 2017 14:00 – 15:30 GMT / 10:00 – 11:30 EST / 21:00 – 22:30 Bangkok
With funding from US-Aid's Office of Foreign Disaster Assistance (OFDA), Oxfam has been working on a multi-country program with the objective to enable governmental authorities and humanitarian relief agencies utilize market assessments as the basis for more effective and efficient emergency response.
Oxfam's Global Humanitarian Team invites you to join a webinar on Wednesday 22 March 2017 during which we will present innovations in the pre-crisis market mapping and analysis developed and tested during the course of the program. We will describe our experiences from Bangladesh, Indonesia and Zimbabwe focussing on how the assessments have been used to support emergency preparedness and responses.
Based on these experiences, we will present key lessons learnt that we consider important from the perspective of WASH programme design and delivery, contingency planning and partnerships with market actors. These lessons have relevance to WASH sector specialists, those responsible for multi-sectoral humanitarian programming, as well as those working on post-crisis economic rehabilitation and longer term development programs.
___________________________________________________________________
To register:
attendee.gotowebinar.com/register/7881290933010085378
After registering, you will receive a confirmation email containing information about joining the webinar. For more information, contact Jonathan Parkinson, Senior Urban WASH Programme Advisor - Global Humanitarian Team, Oxfam email :
This email address is being protected from spambots. You need JavaScript enabled to view it.
skype: jonathan_oxfamgb
Dr. Jonathan Parkinson
Principal Consultant – Water and Sanitation
IMC Worldwide Ltd, Redhill, United Kingdom
Email:

This email address is being protected from spambots. You need JavaScript enabled to view it.


Skype : jonathanparkinson1

You need to login to reply
Topic Author

As part of the Engineering team, my role at IMC is to lead on the delivery of projects requiring specific expertise on urban sanitation (including excreta/waste/wastewater/stormwater management) focusing on technical, institutional and financial aspects in project design and implementation.

Less

Posts: 223
Karma: 24
Likes received: 87
Re: Webinar: Working with WASH Markets to Prepare for and Respond to Emergencies - Wednesday 22 March 2017 14:00 - 15:30 GMT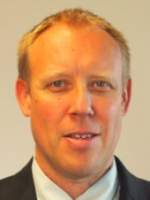 27 Mar 2017 23:02
#21033
by

jonpar
---
Working with WASH Markets to Prepare for and Respond to Emergencies
---
Webinar - 22.03.17 14:00 – 15:30 GMT
RECORDING / READING MATERIALS / Q&A
The recording of the webinar is now accessible to all and can be found here :
attendee.gotowebinar.com/recording/9065265944834799875
The webinar is 1.5 hours and we recommend listening to it all for context. Start time is 04.00 mins so please skip to that. However, a time summary is below to allow for easy access to segments of the presentation:
Part 1: Project Overview & Enhanced PCMA Approach 04.00 – 26.05 mins
Part 3: Country Case Studies 26.10 – 58.15 mins
Part 3: Major Learning Discussion 58.20 – 1.18.30 mins
Part 4: Stepped Approach to Change Discussion 1.18.35 mins - end
For those wishing to quickly find out what questions were asked of the presenters throughout the webinar please find questions and summary responses attached (Note: where questions were similar, we have only responded once).
Further feedback Opportunity
---
The webinar offered participants the opportunity to contribute to the discussion on the country experiences, some of the main learnings and the proposed stepped approach towards market engagement as the basis for market analysis and programming.
If you would still like to provide feedback please send to Katie Whitehouse (
This email address is being protected from spambots. You need JavaScript enabled to view it.
) or Carol Brady (
This email address is being protected from spambots. You need JavaScript enabled to view it.
) by Friday 31st March.
You feedback will be used to finalise the strategy documents attached as pre-read materials.
We are particularly interested in your interpretations of the 'Stepped Approach' towards market engagement.
Feedback to date has been that:
"It is a useful table to find out where we are and how we can move up the ladder and specific to NGO and country program too."
"I think this is very useful when moving the way we do business towards a market-based programming. This is a process within an organisation and as your report mentions, takes time. I also like your point about keeping tools simple. Complicated tools are very off putting to implementers."
Dr. Jonathan Parkinson
Principal Consultant – Water and Sanitation
IMC Worldwide Ltd, Redhill, United Kingdom
Email:

This email address is being protected from spambots. You need JavaScript enabled to view it.


Skype : jonathanparkinson1

This message has attachments files.
Please log in or register to see it.
You need to login to reply
Time to create page: 0.222 seconds