Definition of DEWATS versus on-site sanitation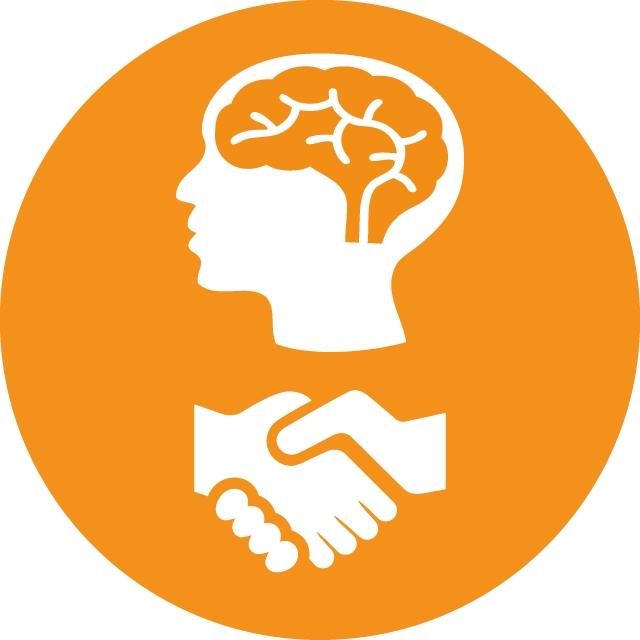 Key documents for the sub-category on DEWATS (decentralised wastewater treatment systems)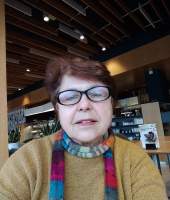 26 Oct 2018 22:37
#26355
by

Decentral
Hi Elisabeth,
its me again

.
So now we have DEWATS to be only these wastewater systems, which are serving a community (usually poor and underdeveloped). On-site sanitation is not a decentralized wastewater system??
Of course the DEWATS system offered by BORDA is the only one, which can do the work. So, is it DEWATS about any decentralized system, or is it the BORDA one?
Well, I think we have a terminology problem here.
Best regards,
Roumiana
You need to login to reply
Re: Definition of DEWATS versus on-site sanitation
22 Nov 2018 05:14
#26543
by

muench
(this post was originally in this sub-category:
forum.susana.org/229-dewats-decentralise...er-treatment-systems
)
Hi Roumiana,
I think the term DEWATS is somewhat a creation of BORDA, even though it just stands for "Decentralised wastewater treatment system" which could be any technology.
Whenever we talk of definitions, I refer to Wikipedia to check if things make sense there.
If I put DEWATS into Wikipedia, it is redirected to here:
en.wikipedia.org/wiki/Decentralized_wastewater_system
Decentralized wastewater systems (also referred to as decentralized wastewater treatment systems) convey, treat and dispose or reuse wastewater from small communities, buildings and dwellings in remote areas, individual public or private properties. Wastewater flow is generated when appropriate water supply is available within the buildings or close to them.

Decentralized wastewater systems treat, reuse or dispose the effluent in relatively close vicinity to its source of generation.
If put put on-site sanitation, it takes me to here:
en.wikipedia.org/wiki/Sanitation#Onsite_sanitation
there it says:
Onsite sanitation (or on-site sanitation) is defined as a sanitation system in which excreta and wastewater are collected, stored or treated at the same location (or on the same plot) where they are generated.[27] Examples are pit latrines and septic tanks. On-site sanitation systems are often connected to fecal sludge management systems where the fecal sludge that is generated onsite is treated as an offsite location. A related term is a decentralized wastewater system which refers in particular to the wastewater part of on-site sanitation. Similarly, an onsite sewage facility can treat the wastewater generated locally.
That sounds pretty good to me. Do you think it requires changing?
Regards,
Elisabeth
You need to login to reply
Re: Key documents for the sub-category on DEWATS (decentralised wastewater treatment systems)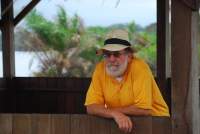 25 Nov 2018 18:42
#26583
by

aquawatch
Hi Roumiani and Elizabeth, decentralized waste water treatment (SEWERAGE) systems are one technology (out of several) possible to be applied within on-Site Sanitation approaches and DEWATS (Decentralised Wastewater Treatment Solution) is a term developed by Loughborough University, Leicestershire, UK. The German NGO BORDA (Bremen Overseas Research & Development Association) has been promoting and implementing DEWATS systems in many countries in Asia and Africa. Several DEWATS were implemented jointly with WAZAZA in Zambia under the DTF.

However, tons of documents were written about the topic Sanitation, but even the (latest) 2010 update of the 1992 WHO Guide to the Development of on-Site Sanitation doesn't give much info about latest developments .
You are the experts and know better than me that the term sanitation covers more than sewage treatment. Sanitation covers livelihoods and sustainable (re)use of natural resources.
As you rightly said, Roumiana, our biggest concern with onsite sanitation is that we have a definition problem. WHO calls it on-Site Sanitation.
Permit me to disagree with the Wikipedia sentence: "On-site sanitation is defined as a sanitation system in which excreta and wastewater are collected, stored or treated at the same location (or on the same plot) where they are generated. Examples are pit latrines and septic tanks[/u]".
Only septic tanks (3 or 5 chamber), frequently used all over the world before centralized sewerage system got en vogue), qualify for sewage treatment as well as other technologies like ABR (unaerobic baffeld reactor) and unaerobic filters.

Pit latrines are mainly poorly build simple concrete bloc underground tanks and used for collection of all liquides from dwellings, i..e. black, grey and rainwater mixed, thus causing serious hygienic problems during rainy seasons contaminating close by hand dug wells. Most people call pit latrines wrongly septic tanks beeing misleaded by the supporting beams of the top cover.

@Elizabeth: this is my proposal, how to rewrite the text:
On-Site sanitation (OSS) ususally used to describe a decentralized wastewater system which collects, conveys and treats waste water (called sewage or black water) in rural areas and underprivileged urban communities mainly in developing countries from:
a) private houses, (dwellings or wards),
b) public toilets, and
c) individual public places
and thereafter is infiltrated into the ground or disposed into an affluent or reused for irrigation acc. to WHO standards depending on the outflow quality.
Wastewater flow is generated when appropriate drinking water supply is available within the buildings or close to them since it requires a poor flush or full flush toilets.
OSS is part of a sanitation system were wastewater and excreta are collected by small bore pipes, stored or treated in septic tanks at the same location (or on the same plot) where they are generated.
On-site sanitation systems are often connected to fecal sludge management systems (FMS) where the fecal sludge that is generated onsite is treated as an offsite location.
EEWAG (Swiss Federal Institute of Aquatic Science and Technology) developed a second revised edition of a Sanitation Compendium which describes in detail "improved" sanitation technologies that provide safe, hygienic, and accessible on-Site Sanitation. It includes the whole range of urban, peri-urban and rural technologies (e.g., from single pits to conventional sewers).

Hope that helps a little bit to sort out the definitions problem.

Best, Rainer

Rainer Sibum, Msc. (Eng.)
Wet and Green Engineering
---
the slip which brought me to my knees failed, what if all these fantasies come flailing around
You need to login to reply
Time to create page: 1.077 seconds