Microfinance for Sanitation - and report on sanitation lending experiences in seven countries (Bolivia, India, Malawi, Peru, Uganda etc) (Water for People)
18.7k views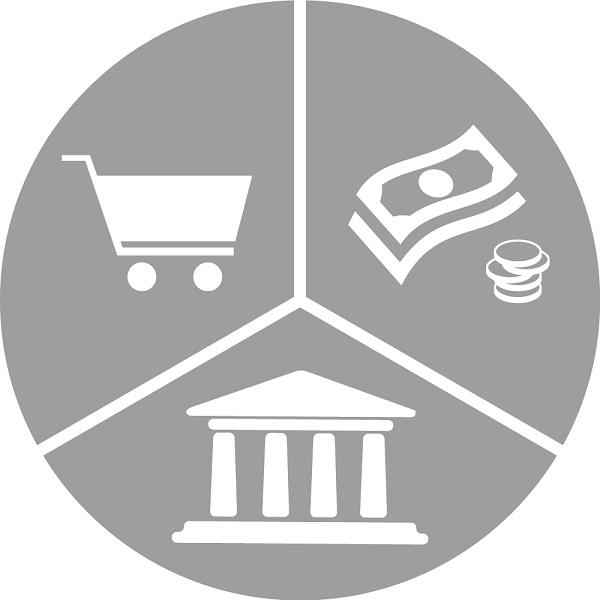 Re: Microfinance for Sanitation
01 Jan 2014 23:02
#6865
by

former member
I cannot add much to this discussion save for a small experiment we conducted in connection with launching our prototype Microflush toilets in Ghana. We experimented with sanitation credits to 5 households purchasing a Microflush toilet. The interest rate was set at 20% (a bit less than half of what banks charge IF the household would qualify for such a loan. The 20% reflects the need for the fund to be revolving under rather high inflation and for the marginal cost of managing the process. It is a tad low even for the provider-managed process. While the banks have the funds, their overhead is high. It is best if one can id or create sanitation sales-credit organizations that issue and manage a revolving loan fund while also linking households to toilet MAKERs (as GSAP calls them). Such a turnkey approach is efficient and would result in the most affordable loans in my opinion.

++++++++
Note by moderators: This post was made by a former user with the login name smecca who is no longer a member of this discussion forum.
You need to login to reply
Re: Microfinance for Sanitation
02 Jan 2014 10:48
#6867
by

ggrevell
Dear all,
Thanks Detlef for highlighting that post.
Link:
www.watershedasia.org/microfinance-boosts-latrines/
Krischan and Cristoph are correct: the monthly payments indicated in step #5 include interest (though it wasn't our intention to deliberately omit that information). Thanks for requesting clarification.
The interest rate offered is 2.75% per month with declining balance - equivalent to 33% on an annual basis. The collection of the fee described in the blog entry does not lead to a lower interest rate for the consumer --> the rate is the same as for other 'non-business' loans, which are available between USD 20 and USD 10,000 for 3-30 months.
I can understand Krischan's suggestion that the fee is meant to make interest rates appear lower, but in reality there is not a choice available to consumers between the current interest and a higher one. In our experience, MFIs do not want to offer loans with higher interest rates in order to offset the higher cost/risk profile of these types of loans. Perhaps they believe that consumers (or other stakeholders) are very sensitive to headline interest rates. So instead we see the status quo: MFIs doing little-to-no proactive promotion of loans for toilets.
I agree that suppliers will ultimately pass on all costs to consumers (leaving aside cross-subsidization between products). But I think comparison with credit cards is noteworthy. Merchants build the cost of credit-card financing into prices because consumers place a value on it. On small ticket items, consumers who pay 100% upfront with cash rarely demand a discount. Unfortunately, or fortunately (depending on your perspective) upfront (cash) payers are thereby subsidizing the financing cost of borrowers. If we assume that those with cash available are not the poorest, perhaps this cross-subsidy feature has an equity advantage...
One thing WaterSHED has seen clearly is that more and more households are purchasing latrines with credit when it's proactively promoted as an option. Several MFIs we've worked with will not participate proactively unless they earn an additional fee. Latrine suppliers (and indirectly, consumers) are willing to pay such fees. And the scheme does not require unsustainable donor funds to continue working.
We'll be happy to keep updating the forum on the progress as we collect more data and experience over time.
Best regards,
Geoff
----
Geoff Revell
watershedasia.org | happytap.net
The following user(s) like this post:
JKMakowka
,
AquaVerde
You need to login to reply
Re: Microfinance for Sanitation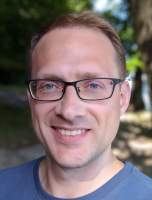 02 Jan 2014 11:33
#6868
by

JKMakowka
Thanks for the clarification, and sorry for being a bit "snotty" in my assumptions.

So what it basically boils down to is that MFIs prefer to give loans for other objectives (probably productive instead of consumptive) and need to be incentivised by the toilet producers to offer credit for this purpose?

Seems like a viable strategy in the short term to reach your goals of increased latrine coverage, but I doubt this kind of market distortion (which ultimately the poor customers pay for) is something beneficial in the long term.

I think for these consumptive loans it is better to cut out the MFI (or commercial bank) middle-man all together and let the producers deal with offering rate payments by themselves (but an insurance for small producers against large-scale defaulting of customers could be beneficial).
You need to login to reply
Re: Microfinance for Sanitation

02 Jan 2014 11:46
#6869
by

AquaVerde
Dear Geoff,

Thanks for your clarification about your system. How about having a special "Toilet Revolving Fund" by external support/founders managed by a bank to start the financing process and to keep a toilet/sanitation installation/improvement scheme running? This external funds (WB, EUCOM-Aid and so on) have to cover up by "refilling" for the "usual" "losses" like bank fees and some usual non repayments.

Is this "Revolving Fund" suggestion practical in comparison to ongoing "usual" large governmental top to down installation schemes for piped sanitation systems and rural VIPs financed by WB, EUCOM-Aid and so on?

Regards,
Detlef
The following user(s) like this post:
CONSOLATE
You need to login to reply
Re: Microfinance for Sanitation
01 Jul 2015 10:02
#13959
by

Elisabeth
Hi,
I would like to point out to the people who have contributed in this thread last year that we now have a structured discussion on this topic which started yesterday and which is enriched by some world renowned experts in this field, please see here:
forum.susana.org/forum/categories/191-th...nance-for-sanitation
Perhaps you could take the main learnings or main open issues that came up in this thread and use it to enrich the discussion in the new microfinance thread? Or if there are questions that you always wanted to ask the experts, here is now your chance.
Please put them into this thread:
forum.susana.org/forum/categories/191-th...nance-for-sanitation
Regards,
Elisabeth
You need to login to reply
Time to create page: 0.279 seconds
DONATE HERE