The Africa Urban Sanitation Investment Fund (AUSIF) - 2018 to 2022 African Development Bank (AfDB) / African Water Facility
3115 views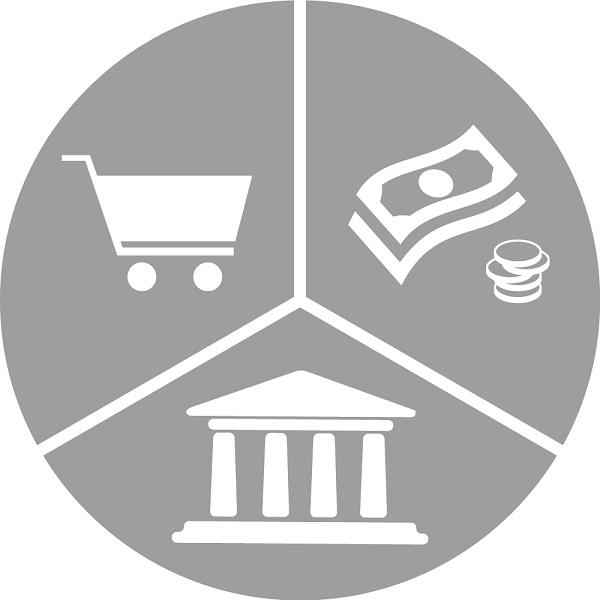 The Africa Urban Sanitation Investment Fund (AUSIF) - 2018 to 2022 African Development Bank (AfDB) / African Water Facility
23 Aug 2018 07:04
#25949
by

Elisabeth
Here is a new project that I recently added to the SuSanA project database. It could be of relevance for anyone doing urban sanitation work in Africa. It is funded by the Bill & Melinda Gates Foundation.
The Africa Urban Sanitation Investment Fund (AUSIF)
2018 - 2022 • African Development Bank (AfDB) / African Water Facility
The Programme officially launched June 4, 2018. The size of the grant is USD 14,500,000.
Purpose:
To significantly mobilise the financial resources and to develop a pipeline of investment projects that will support the African countries to meet the SDG targets in urban sanitation
Activities:
The project will promote the adaptation and much wider application of tested approaches as well as support fine-tuning developed business innovations leading to robust affordable and financially and environmentally sustainable sanitation services for urban inhabitants in sub-Saharan Africa, with a focus on the urban poor. The project will directly target 2 million urban dwellers and indirectly target another 6 million through the implementation of the prepared sub-projects. The project has 4 main components that are well aligned with the AWF 2017 – 2022 Strategy: (i) Establishment of an Africa Urban Sanitation Investment Fund (AUSIF) (ii) Investment Project Preparation: (iii) Catalytic Investments; and (iv) Investment Promotion.
Objectives:
The objectives are the following (i) Establishing the Africa Urban Sanitation Investment Fund (AUSIF) (ii) Develop a pipeline of Investment Projects: (iii) Promote Catalytic Investments that can attract additional funding from Private sector and other Partners and Governments; and (iv) Promoting Investment to mobilise more funding for the sector.
Research or implementation partners: AfWA, AMCOW, Speak Up Africa
Contact person: Jean Michel Ossete
Link to website of Africa Water Facility:
www.africanwaterfacility.org/en/
(but I couldn't find this project there yet)
Link to SuSanA project database entry (which will hopefully be updated with more detailes in future):
www.susana.org/en/knowledge-hub/projects/database/details/573
You need to login to reply
Re: The Africa Urban Sanitation Investment Fund (AUSIF) - 2018 to 2022 African Development Bank (AfDB) / African Water Facility
02 Oct 2019 09:08
#28244
by

Elisabeth
Here is an update about this project:
Presentation at FSM5 Conference (
fsm5.susana.org/en/downloads/conference-materials
):
Financing Mechanisms for the Sanitation Industry
by Osward M Chanda, Manager, Water Security and Sanitation, AfDB –Abidjan
fsm5.susana.org/images/FSM_Conference_Ma...Plenary-Feb-2019.pdf
I copy here one of the slides to wet your appetite to click on the presentation: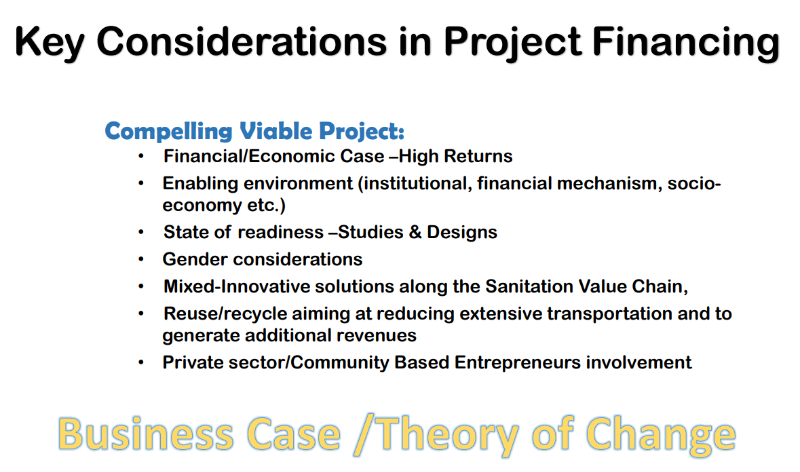 Regards,
Elisabeth
You need to login to reply
Time to create page: 0.330 seconds