Let's discuss conditional cash transfers and sanitation
7823 views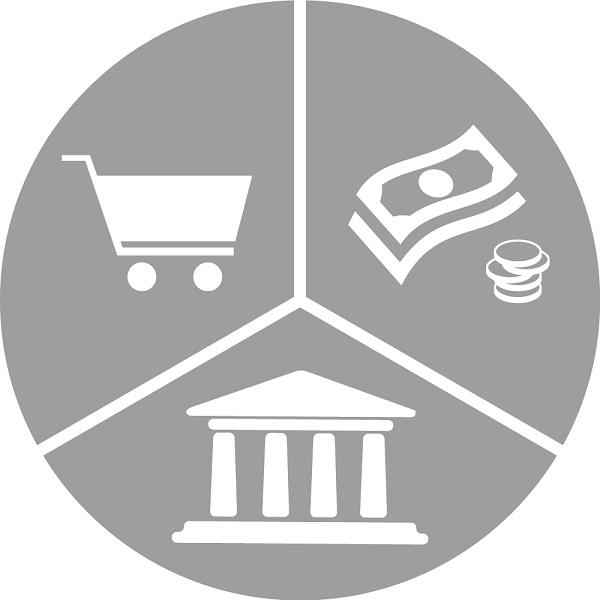 Let's discuss conditional cash transfers and sanitation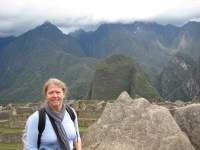 16 Nov 2014 21:34
#11012
by

madeleine
As previously said I do not really have the opportunity to follow the discussion here unfortunately.
However I would like to know how many of you have been working in collaboration with cashtransfer programs. Cash transfers has been successfully introduced in all continents and has been proven very efficient for reducing poverty. Most donor organization and the World Bank are now focusing on cash transfer program for poverty alleviation, it is cheap and efficient. With mobile banking it is doable and rapid. Cash is transferred to families, they can be conditional or non tied. With the cash the poor families has the possibility to plan the family budget better. The families become food secure and after that the tendency is that they invest in housing and sanitation.
In discussion on financing sanitation I never really believed in micro credits for the sanitation for the poorest families since it has no immediate financial return, actually however I do believe in cash transfers for families. For Sweden cash transfer was they key to take families out of misery 100 years ago when the first pension scheme was introduced.
Today I found this article from India claiming that families invest in their houses and sanitation after receiving cash transfer.
www.thehindubusinessline.com/news/better...r/article4765782.ece
I would be very interested to know if there is any research on these schemes out there. I know that Almud Weiz (WSP) introduced this last year at World Water Week so it would be super interesting to learn more from you with real experience.
Wish you all a week of celebrations on the occasion of World Toilet Day. Thanks once more Jack for your brilliant lobbying for making World Toilet Day a reality!
The following user(s) like this post:
Florian
You need to login to reply
Re: Let's discuss cash transfer and sanitation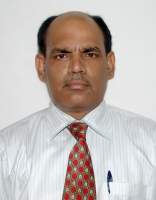 25 Nov 2014 05:53
#11125
by

pkjha
Dear Madeleine and all
Direct transfer of fund to the beneficiary's bank account will certainly minimise corruption at different levels. Normally such transfer passes through different tables and ultimately beneficiaries get much less amount.
But in case of sanitation subsidy and direct cash transfer will increase corruption. In India TSC / NBA proigramme is based on subsidy for over 15 years and the result- percentage of sanitation coverage- is well known to us.
To me such support is not sustainable. It is creating parasitic behaviour. In some states in India there are financial supports for mothers giving birth to a child in hospital; lump sum amount for feeding for such child; free eduction in school, free school uniform, free mid day meal in school; fund for toilet.; fund for housing.; subsidy for food grains, rice at highly subsidized rate (3 US cent per kg). Such support is for several years and financial condition for such poor remained more or less same.
It is said - don't give fish to poor, train them how to fish a fish. Such training is required to poor. It is lacking in most of the cases.
pawan
Pawan Jha
Chairman
Foundation for Environment and Sanitation
Mahavir Enclave
New Delhi 110045, India
Web: www.foundation4es.org
Linked: linkedin.com/in/drpkjha
You need to login to reply
Re: Let's discuss cash transfer and sanitation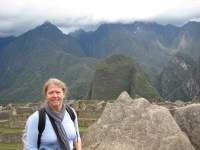 25 Nov 2014 07:19
#11126
by

madeleine
Dear Pavan
Thank you for your reply! Well as matter of fact social security network has proven most efficient for poverty reduction. There are several studies proving the efficiency and how it actually also spurs local economies. Brazil and many other countries in Latin America has showed how it has been possible to lift billions out of poverty. This is really what aim at, is it not? You can have conditional or non-conditional cash transfer but the impact are impressive and most encouraging. In Sweden we have had unconditional cash transfers for all families with children / child/ month since the 1930:s (a time when Sweden was not as prosperous as nowm, quite poor as a fact) this was a big boast for improving living conditions and ensuring schooling for most children. I would say that this system facilitated for many to study and reach important positions. In Sweden cash transfer was provided to all families ,indifferent if the family was rich or poor.This system has worked fine for more than 70 years and we still have it since we want to give all children a equal chance to grow up and get educated.
What I was asking for was more evidence based studies related to this topic and it would be most interesting read studies on this topic . If not available I would encourage students to start to do a literature review . I strongly believe that this is one piece in a big pussle towards enhanced sustained sanitation coverage. Looking forward to your contributions . cheers
You need to login to reply
Re: Let's discuss cash transfer and sanitation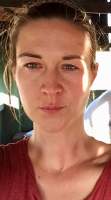 26 Nov 2014 09:53
#11146
by

elizabethtilley
Great topic!
In fact, my PhD research that I carried out in Durban, South Africa looks exactly at the impact of conditional cash transfers on sanitation- specifically UDDT use.
I am just in the final stages of writing up, but should have something to share in early 2015. * Basically though, small cash transfers were effective at getting people to use their UDDTs more, and the use was directly related to the payment.
I am sure that there will be many questions and comments regarding the sustainability of such a project, but at this point I would just say that 1) it was a pilot to determine the effectiveness and 2) a mechanism to increase use until it becomes habituated (especially in the context of a UDDT which takes some getting used to) and 3)in the context of nutrient recovery (cash transfers were made based on the volume of urine produced).
No cash transfer program exists in isolation from other social programs and messaging, so I really do see CCTs as an other tool in the behaviour-change package and not as a panacea for all the challenges associated with sanitation.
Best,
Liz
*
Added by moderator on 14 Sept.
: See the link to Liz's PhD thesis here in this thread:
forum.susana.org/forum/categories/164-fi...-by-elizabeth-tilley
Elizabeth Tilley
Senior Lecturer
University of Malawi- The Polytechnic
You need to login to reply
Re: Let's discuss cash transfer and sanitation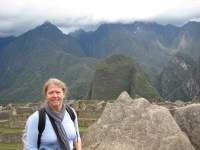 26 Nov 2014 14:36
#11154
by

madeleine
Hi Liz
It will be great to read your study.
Looking very much forward to it.
Keep it up
Madeleine
You need to login to reply
As part of the Engineering team, my role at IMC is to lead on the delivery of projects requiring specific expertise on urban sanitation (including excreta/waste/wastewater/stormwater management) focusing on technical, institutional and financial aspects in project design and implementation.

Less

Posts: 223
Karma: 24
Likes received: 87
Re: Let's discuss cash transfer and sanitation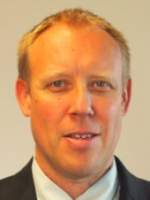 28 Nov 2014 17:31
#11184
by

jonpar
This is interesting to me because cash transfer is new topic since I started work for Oxfam and I have encountered it in the context of emergency response.. please see
www.cashlearning.org/resources/library
I've not come across it referred to in the non-emergency situation as is being discussed here. What also interests me here, and what has struck me recently is the fact that there is a lot going on in the emergency humanitarian response area that is also being looked at by people focused on development, but I am not convinced that we are looking at this in a joined up way. Or maybe some people are, but this is not coming across strongly enough.
Related to this for instance is the area of market mapping and analysis which if you look at is of relevance to both sides. For example the "Pre- Crisis Market Mapping and Analysis" which you will find at
emma-toolkit.org/practice/pre-crisis-mar...mapping-and-analysis
has similarities to Practical Action's "Mapping the Market" work - see www. practicalaction.org/mapping-the-market and the Participatory Market Systems Development (PMSD) Roadmap. see
www.pmsdroadmap.org
best wishes, Jonathan
Dr. Jonathan Parkinson
Principal Consultant – Water and Sanitation
IMC Worldwide Ltd, Redhill, United Kingdom
Email:

This email address is being protected from spambots. You need JavaScript enabled to view it.


Skype : jonathanparkinson1

You need to login to reply
Re: Let's discuss cash transfer and sanitation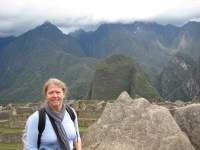 28 Nov 2014 19:26
#11185
by

madeleine
Hi there Jonathan
Yes cash transfer is certainly big in the emergency sector but it also growing rapidly in the development context-You will find different schemes in mid- as well as low-income countries. Cash transfers and social security system is also prioritized within the proposed SDGs here it as target #3 under the 1 goal which is very important and high prioritized goal of course. So yes I fully agree we need to broaden our perspective and see how we can contribute and tap into to ongoing development process´like this. I like to refer this social security system as ongoing bushfire and it would be extremely useful to better understand how this finance at householdlevel could be used for improved housing and sustainable and functional sanitation solutions for a long term
Sustainable development goals and targets
Goal 1. End poverty in all its forms everywhere
1.1
By 2030, eradicate extreme poverty for a
ll people everywhere, currently
measured as people living on less than $1.25 a day
1.2
By 2030, reduce at least by half the proportion of men, women and children of
all ages living in poverty in all its dimensions according to national definitions
1.3
Implement nationally appropriate social protection systems and measures for all,
including floors, and by 2030 achieve substantial coverage of the poor and the
vulnerable

Well I know that Almud Weiz WSP is working with conditional cash transfer schemes and sanitation , I have not seen anything yet . So any of you who have reports etc where cash transfers are linked to housing program & sanitation. Please forward it would be great to know more. All the best ! On my way to Bolivia and to visit fantastic ecosan projects with reuse in practice (now a national program for ecological sanitation ) Stay tuned I will send some updates.
cheers
Madeleine
You need to login to reply
Time to create page: 0.891 seconds
DONATE HERE