Catalyzing Sanitation Businesses - Sanitation as a Business, SAAB (Water for People, Uganda, Rwanda, Malawi, India, Bolivia, Peru, Ecuador)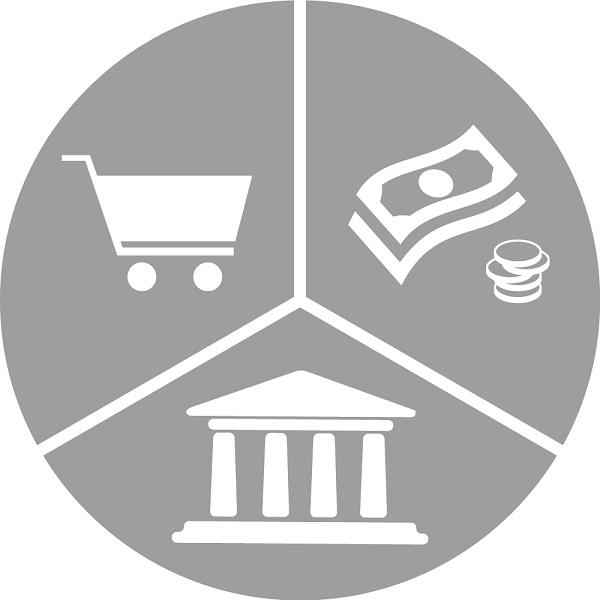 Re: Catalyzing Sanitation Businesses - Sanitation as a Business, SAAB (Water for People, Uganda, Rwanda, Malawi, India, Bolivia, Peru, Ecuador)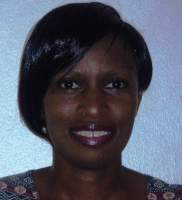 26 Nov 2013 10:22
#6543
by

smunyana
Dear Elisabeth
Thanks so much for your post and for transcribing the webinar content. This is a great way to keep the discussion going. Just a few clarifications on some of the issues that didn't come out quite clearly
You wrote:
The focus is on the private sector as the main driver; support to sanitation businesses; beefing up the businesses; not working with NGOs anymore; identify private sector business development support firms (still not clear to me: what is the exact definition of a BDS compared to just a normal private company?).
On this point, a BDS firm is a private sector company whose main focus is to provide business development support to sanitation businesses (such as latrine construction or pit emptying businesses) with the intention of raising the profile of these businesses and ultimately through this increasing provision of sanitation products and services through the market.
You asked:
We are currently supporting 50 sanitation enterprises. These are employing 100 people (thus 2 per firm – rather small companies – "2-man bands"?);
On this point, it should be noted that the composition of the businesses varies significantly. For example in Africa, there are 30 pit emptying businesses and these employ 3 people on average - two operators (or emptiers) and one driver/manager with their target areas being mostly urban sanitation slums and thus the small scale operation that requires business support in order to expand. In India, there are 14 entrepreneurs being supported to have sanitary shops or "Sani-Marts" that sell sanitation products like slabs, which again are not hugely staffed and only require on average two staff that are skilled at construction or development of these products
You asked:
Over 7000 bathrooms built (meaning 700 toilets built?); 300 latrines emptied (this makes me wonder: 300 latrines emptied in 3 years is not very much? And how do you know the number of latrines emptied, are you tracking each emptying service provider in 7 countries?)
Yes, this means 7000 toilets built across the countries of implementation. The latrine emptying business model (particularly using the gulper) was recently introduced and has been running over the last year rather than over the past three years. The identification of business model by the BDS firm, recruiting and training of entrepreneurs had to happen prior to entrepreneurs beginning actual implementation. Now that the business model has gained ground and more entrepreneurs are being recruited, this is bound to increase the number of latrines to be emptied. New technologies other than the gulper are also being explored.
You asked:
We have financially supported sanitation businesses to offer more affordable solutions (it wasn't clear to me how exactly these sanitation businesses were supported? Are you effectively subsidising them so that they can lower the fees for the customers?)
The support to sanitation businesses is offered in terms of the business support provided for these businesses by the BDS firms that have been contracted. The BDS firms provide information on business models, operational and financial training, branding of businesses, marketing, identification of customers and development of business plans for business expansion. There are no subsidies to the businesses therefore but rather initial business support. Entrepreneurs invest their own money in starting up the businesses and therefore areas of support include helping to link businesses to financial institutions for loans to either start up or expand their businesses. Products and services are offered at market rates (no subsidies) but business models such as emptying with the gulper are designed to offer more affordable options (that are cheaper, say, compared to emptying using a tanker) and thus more affordable for households.
You asked:
Technology is a critical component in the market based approach (we need aspirational products) (wasn't clear to me which aspirational products you are offering here?)
Regarding the aspirational products being offered, the SAAB project works with a technology arm (SaniHub) to design different latrine products for households. For example, latrines being distributed under the rural SAAB model are more aspirational for households offering better latrine product options. Links to some of the latrine technologies being developed can be found on
sanitation.captivaafrica.com/sanihub
You asked:
Mark Illian asked; How are you reaching the poorest of the poor who have no farmland, no income, have disabilities – is there a floor or certain poverty level below which this approach doesn't work?
Answer by Sherina:
"We are working with the government on this issue – provide some funding; supporting microfinance support centres." (I have to admit that I didn't really understand Sherina's answer here; it seemed to me that it sounded like for the poorest of the poor we will work with government subsidies again…)
To clarify further here, what we try to do (for example in the rural SAAB model), the government has some money available for local savings cooperatives and the aim is to target this towards funding low interest sanitation loans for poor households that will then be able to access latrine products and repay these over an extended time period such as 24months. This will make it more affordable to poorer households. While it must be recognized that the market-based approach will not work for "the poorest of the poor" that earn less than $1 households but the intention is to make sanitation more affordable for the poor. By its very nature, the market expects that people will pay for products without subsidies and so the focus of SAAB is to make these products more affordable (in supporting businesses) and also linking households to more affordable financing.
---
Sherina

This email address is being protected from spambots. You need JavaScript enabled to view it.
You need to login to reply
Re: Learning experiences
17 Mar 2014 16:38
#7856
by

Ousmane66
Dear Misses,
Water For People has led several experiences of project related to « Sanitation As A Business » in several countries around the world. OXFAM starts this experience in Senegal and wish to learn of what has been accomplished in the context of poor countries like ours even if it can appear some socio –cultural differences.
Facilitate the « doing business « between private sector enterprises and poor households on one hand by helping them have access to appropriate sanitation technologies with low cost and on the other hand helping enterprises earn money is a challenge which requires learning from similar experiences. This is the reason why we want to visit experiences of WFP in different countries. Unfortunately we do not have contacts or addresses of people we can exchange with.
So could you please provide us with complete address or contact of persons who have implement the SAAB RWANDA, India, Malawi and Peru so that we can prepare and discuss with the possibility of learning visit in those countries.
Thank you so much and any other experiences you think good in this subject will be welcome and don't hesitate to share them with us.

Regards
You need to login to reply
Re: Learning experiences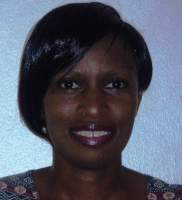 31 Mar 2014 07:15
#8038
by

smunyana
Dear Ousmane
We would love to share our experiences. I have shared my contact information with you so please get in touch and I will be happy to point you to the right people in the respective countries.
---
Sherina

This email address is being protected from spambots. You need JavaScript enabled to view it.
You need to login to reply
Re: Catalyzing Sanitation Businesses - Sanitation as a Business, SAAB (Water for People, Uganda, Rwanda, Malawi, India, Bolivia, Peru, Ecuador)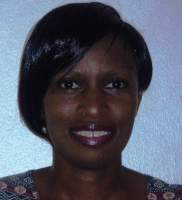 31 Mar 2014 07:59
#8041
by

smunyana
The SAAB program had the opportunity to display two of its sanitation technologies, the Rammer for pit emptying and the Durasan (a modular pour flush latrine) at the Reinvent the Toilet Fair in Delhi from 20-22 March 2014. It was a good chance to meet other technology developers and exchange ideas on viable sanitation technology solutions that could be explored within various settings. Please watch the following videos to gain an appreciation of the what SAAB displayed together with PATH and PSI, with whom Water For People is currently partnering to provide sustainable sanitation solutions in Bihar in India, where the Durasan will be among the sanitation technologies offered by the program.
The link below is a video interview from the fair giving some insight into the work that SAAB is doing, what makes our solutions unique and some of the challenges faced.
The second link below is a tour of the exhibits (the Durasan and Rammer) that SAAB displayed together with PATH and PSI
The technologies displayed addressed different levels of the sanitation value chain, and the experience interacting with different BMGF grantees will no doubt help SAAB to continue making technological improvements that offer better sanitation solutions to households and communities. For more information on the technologies that Sanihub is working on please visit
www.sanihub.blogspot.com
++++++++++++
A photo from the exhibit (added by EvM):
Parry's Modular Latrine - Interlocking, pre-cast concrete components make assembly quick and simple
by
Sustainable sanitation
, on Flickr
---
Sherina

This email address is being protected from spambots. You need JavaScript enabled to view it.
The following user(s) like this post:
muench
You need to login to reply
Re: Catalyzing Sanitation Businesses (Water for People, USA, Malawi, Uganda, India)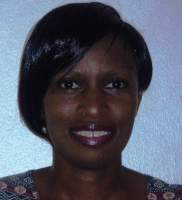 30 Aug 2014 11:02
#9939
by

smunyana
The Unclogging the Blockages in Sanitation Conference was held in Kampala in February 2014. The conference, organized by Water For People, Population Services International (PSI), IRC International Water and Sanitation Centre and WSUP Enterprises, brought together NGOs, government, private sector partners and funders from different parts of the world to share, reflect, and understand what the major constraints are to better and quicker progress and impact. The attached report shares some interesting findings and outcomes from the conference.
---
Sherina

This email address is being protected from spambots. You need JavaScript enabled to view it.
This message has an attachment file.
Please log in or register to see it.
You need to login to reply
Time to create page: 1.152 seconds