You can help shape the future of the Toilet Board Coalition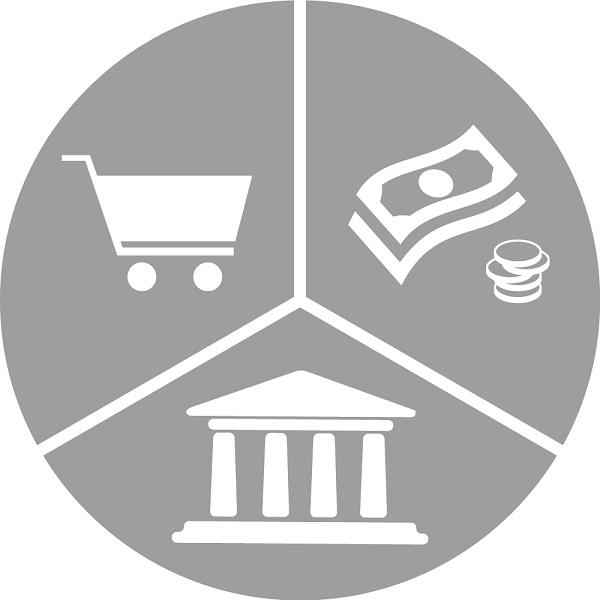 You can help shape the future of the Toilet Board Coalition
24 Feb 2017 08:27
#20606
by

knezovich
Are you an innovator or entrepreneur providing sanitation services? The Toilet Board Coalition is growing, and we hope you will answer a few questions to help us grow in the right direction -
complete the survey here!
We believe achieving SDG6 is the business opportunity of the decade, and that 'sani-preneurs' like you are the future of sanitation. We value your time and your expertise, and hope you will spend a few minutes helping us shape the future of The Toilet board Coalition.
The following user(s) like this post:
DianeKellogg
You need to login to reply
Re: You can help shape the future of the Toilet Board Coalition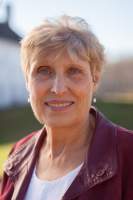 27 Feb 2017 16:39
#20657
by

DianeKellogg
The Toilet Board Coalition is working to strengthen private sector involvement in achieving SDG6. They're asking for input from SuSanA members. It took me 5 minutes to complete their survey. Here's the link:
toiletboardcoalition.typeform.com/to/D1mPw5
Hope you can invest 5 minutes in the future of the Toilet Board Coalition.
Diane
---
Diane M. Kellogg
Partner, Kellogg Consultants
Private Sector Specialist, BMGF grant to SuSanA
Marketing Consultant, PRISTO (RVO-funded grant)
You need to login to reply
Re: You can help shape the future of the Toilet Board Coalition
27 Feb 2017 23:10
#20661
by

muench
Not everyone knows the Toilet Board Coalition yet... More people might take their survey if they have a bit more information about them.
Well this is their website:
www.toiletboard.org/
And this is their "about" page:
www.toiletboard.org/about-the-tbc
The TBC is a business platform enabling private sector engagement; connecting large and small companies; and ensuring close collaboration between private, public and non-profit sectors with the common goal to accelerate the business of sanitation for all.
Founded in 2014, The Toilet Board Coalition was created by sector leading businesses to bring a business view, approach and new solutions to the global sanitation crisis. We aim to bring speed and scale, by working in partnership, to achieve universal access to sanitation before 2030.
Alexandra, would you perhaps like to tell us a bit more about your organization and what has brought you to SuSanA or how you could envision a mutually supportive relationship? E.g. do any of SuSanA's working groups interest you? We have Working Group 2 on market development which is probably the one most aligned with private sector engagement:
www.susana.org/en/working-groups/market-development
Welcome to SuSanA and the Forum in any case! And I am now going to take your 5 minute survey.

Regards,
Elisabeth
---
Community manager and chief moderator of this forum
(Funded via GIZ short term consultancy contract)

Dr. Elisabeth von Muench
Independent consultant located in Brisbane, Australia


This email address is being protected from spambots. You need JavaScript enabled to view it.

Twitter: @EvMuench
Sanitation Wikipedia project leader: en.wikipedia.org/wiki/Wikipedia:WikiProject_Sanitation
My Wikipedia user profile: en.wikipedia.org/wiki/User:EMsmile

You need to login to reply
Re: You can help shape the future of the Toilet Board Coalition
27 Feb 2017 23:18
#20662
by

muench
P.S. I have just taken your survey (nicely designed) but had two problems:
1) at the end when I clicked on submit I got an error message in red saying one question needed answering (or something like that) but I couldn't find what I had done wrong.
2) After starting the survey I realised that I am probably not your target person for the survey.
Re-reading your post you said "Are you an innovator or entrepreneur providing sanitation services?"
So perhaps you might need to be clearer WHO exactly you want to hear from. I guess I wasn't part of your target group (even though in some ways I would also regard myself as an innovator). Sorry.

---
Community manager and chief moderator of this forum
(Funded via GIZ short term consultancy contract)

Dr. Elisabeth von Muench
Independent consultant located in Brisbane, Australia


This email address is being protected from spambots. You need JavaScript enabled to view it.

Twitter: @EvMuench
Sanitation Wikipedia project leader: en.wikipedia.org/wiki/Wikipedia:WikiProject_Sanitation
My Wikipedia user profile: en.wikipedia.org/wiki/User:EMsmile

You need to login to reply
Re: You can help shape the future of the Toilet Board Coalition
28 Feb 2017 08:40
#20669
by

knezovich
Thanks Diane!
Hi Elisabeth,
Thanks for your message and sharing some pieces from our website.
The Toilet Board Coalition aims to catalyse a robust business sector delivering smart, sustainable sanitation to all - we do this through work on two levels. First is a thought leadership (uncovering and clarifying untapped business opportunities in the sector) and secondly through direct work with sanitation entrepreneurs and innovators serving low-income markets.
We run the Toilet Accelerator which works with sani-preneurs on a yearly basis to action ambitious project plans to develop market breakthroughs and best-practice across the sector. We are launching a new programme, Fast Forward, to bring the resources of the Toilet Board Network (17 organisations, all the people in them, and all the people they know) to a wider audience.
The Toilet Board Coalition and SuSanA, as complementary resources in this sector, have been aligned behind their shared vision and mission reflected in SDG6 and have had regular conversations about how we can better support and enable each others work. I, or another member of our team would be happy to join a working group, the market-development group does seem the ideal fit.
As for the challenges with the survey, there are a few required questions on it - each are marked with a * and it shouldn't have let you finish a question without completing the required item so the question you were missing must have been the last one. Although you may not be an entrepreneur yourself, as you said you are an innovator, and you certainly have an ear to ground in the sector so we would be delighted to have your insights captured in the survey if you don't mind venturing to complete it again.
Please feel free to send me any other questions - I can always be reached at
This email address is being protected from spambots. You need JavaScript enabled to view it.
Kindly,
Alexandra Knezovich
The following user(s) like this post:
muench
You need to login to reply
Time to create page: 0.778 seconds