How to measure job creation potential for sustainable sanitation systems?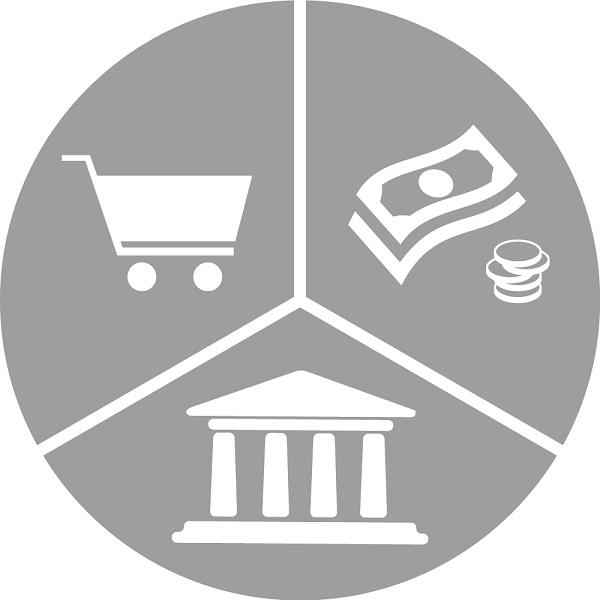 How to measure job creation potential for sustainable sanitation systems?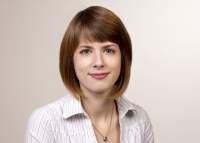 18 Oct 2016 12:21
#19339
by

marrath
Dear Susana community,

in my master thesis I am confronted with quantifying indicators for sustainable sanitation systems - one of them is the "potential for job creation". Does anyone have experience with how to measure the creation of jobs through sanitation technologies?

All the best,
Maria
You need to login to reply
Re: How to measure job creation potential for sustainable sanitation systems?
18 Oct 2016 14:05
#19340
by

muench
Dear Maria,
Good question. When people talk about job creation potential they have in mind this thing about "sanitation as a business". I have therefore moved your query into this subcategory. If you browse through some of the threads of this sub-category (
forum.susana.org/component/kunena/161-sa...-and-business-models
) you'll get a feel for what kind of jobs are meant. They have to do with:
Producing sanitation infrastructure, e.g. building pit latrines or UDDTs or septic tanks or whatever
Transporting fecal sludge, or urine or dried feces (e.g. vacuum truck operators)
Operating treatment plants
Perhaps growing crops were treated excreta is used as fertiliser
The number of new jobs compared to the "do nothing" option (open defecation) or the "do very little option" (pit latrines without fecal sludge management) could actually be quite high, at least in theory.
Interestingly, also World Water Day this year and World Toilet Day were or are dealing with the topic of job creation:
en.wikipedia.org/wiki/World_Water_Day#Annual_themes
en.wikipedia.org/wiki/World_Toilet_Day#Annual_focus_theme
Does this help? Please tell us more about your research work?
Regards,
Elisabeth
---
Community manager and chief moderator of this forum
(Funded via GIZ short term consultancy contract)

Dr. Elisabeth von Muench
Independent consultant located in Brisbane, Australia


This email address is being protected from spambots. You need JavaScript enabled to view it.

Twitter: @EvMuench
Sanitation Wikipedia project leader: en.wikipedia.org/wiki/Wikipedia:WikiProject_Sanitation
My Wikipedia user profile: en.wikipedia.org/wiki/User:EMsmile

You need to login to reply
Re: How to measure job creation potential for sustainable sanitation systems?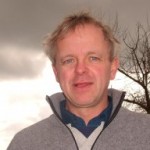 20 Oct 2016 12:20
#19364
by

stevensugden
We had difficultly with measuring job created as much of the work is of a temporary nature and paid on an output basis. Is that a permanent job? , but it is an indicator that people like to use. There seems to lot of wriggle room for how it is measured

The sustainability indicator below is taken from the Market Systems Development sector and one which I think has more meaning than most. It may be hard to measure consistently.

Indicator of sustainability = Adapt: The market player that adopted the behaviour/practice changes pioneered during the pilot has made qualitative and/ or quantitative investments that allow them to continue with or augment changed practices, without programme support. These actions, independent of the programme, constitute an 'acid test' for whether pro-poor outcomes will be sustained.
The following user(s) like this post:
muench
,
osbert
You need to login to reply
Re: How to measure job creation potential for sustainable sanitation systems?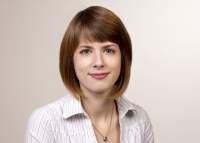 27 Oct 2016 11:49
#19429
by

marrath
Thank you for the replies!
Dear Elisabeth and Steven,
it is very interesting to hear that in this year, both World Toilet Day and World Water Day focus on job creation.
The forum is indeed good for getting an overview of jobs in the sector (Also the question of how to integrate existing practices and workers into an improved system). What I try to do in my thesis is to compare different sanitation technologies with their potential area of application and calculate an appropriateness score. Therefore, I am trying to get data on various sustainability indicators, including local job creation. This will hopefully allow the selection of the most appropriate and sustainable sanitation technology.
As Steven mentioned, it is a challenge to measure job creation, as the jobs may be created only during the construction phase or as part-time jobs. I have some difficulties with the sustainability indicator you suggested. It is quite logical I think, and especially the part "without programme support" is very important. However, I cannot use it for my assessment of the sanitation technologies, since I try to find indicators to measure sustainability before the implementation of the technologies (but you did not know that of course).
My master thesis is done in the frame of the GRASP-project of Dorothee Spuhler at Eawag, Switzerland (
www.eawag.ch/en/department/sww/projects/...-strategic-planning/
).
The title of my thesis is "Identifying appropriate and sustainable sanitation technologies in expa­­nding urban areas of developing countries – Case study in Arba Minch, Ethiopia".
If you have more questions on my research, I will be glad to answer them.
Also, I am still interested in further suggestions on how to estimate job creation by different technologies, even in a broad classification (e.g. low, high). I would say that UDDT toilets, for example, have a higher job creation potential than pit latrines, as those can also be operated&maintained (and emptied) by the household. The UDDT toilets might be part of a business chain connected to agricultural reuse of human excreta.
Also, manual and motorised emptying create more (permanent) jobs than installing sewers (although those need more labour in the construction phase). Therefore, they would score higher in this regard.
One of the forum discussions mentioned the importance of providing further employment of the current workers. Maybe this could also be used as a sustainability indicator - the potential to further employ current workers. For example, at the moment mostly unskilled people are employed for emptying pit latrines in Arba Minch. Masons are used for the construction of new latrines and superstructures. These people should ideally find possibilities to work also in a new system, perhaps with some training required. I think that this is usually possible in a stepwise improvement of sanitation systems (sanitation ladder), for example in upgrading pit latrines to EcoSan facilities like Fossa Alterna or UDDT. It would be more difficult to employ them as plumbers for flush latrines or as staff on treatment plants.
I am looking forward to comments and ideas.
Best regards,
Maria
You need to login to reply
Re: How to measure job creation potential for sustainable sanitation systems?
15 Dec 2016 22:57
#19833
by

muench
Dear Maria,
I was wondering if you will also look at the
quality
of jobs in your research? With quality I mean how desirable/pleasant/safe is the job (apart from difference in skill level). For example: pit latrine emptying may be less pleasant and desirable for people than other types of jobs (e.g. emptying containers from container based sanitation as a job is "better or worse" than pit emptying jobs, depending on how it's done...).
In this context, I think you should also look at this thread which is looking at
A framework for the Most Important Risk Factors of Exposure in Container Based Sanitation (CBS)
:
forum.susana.org/component/kunena/253-mo...based-sanitation-cbs
I think it would be pretty neat if you could include exposure risk factors in your job analysis.
And you work in Arba Minch, not Addis Ababa, but did you see this thread about shit flow diagrams in Addis Ababa?:
forum.susana.org/component/kunena/204-sh...-sfd-for-addis-ababa
Perhaps some synergies there in terms of contacts or methods.
Please tell us more about how you get on and of course in the end don't forget to post your thesis here!
Regards,
Elisabeth
---
Community manager and chief moderator of this forum
(Funded via GIZ short term consultancy contract)

Dr. Elisabeth von Muench
Independent consultant located in Brisbane, Australia


This email address is being protected from spambots. You need JavaScript enabled to view it.

Twitter: @EvMuench
Sanitation Wikipedia project leader: en.wikipedia.org/wiki/Wikipedia:WikiProject_Sanitation
My Wikipedia user profile: en.wikipedia.org/wiki/User:EMsmile

You need to login to reply
Re: How to measure job creation potential for sustainable sanitation systems?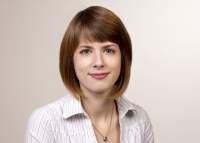 10 Jan 2017 16:24
#20044
by

marrath
Dear Elisabeth,

Thank you for your suggestion to include the attractiveness of the jobs in the assessment. It is indeed a very relevant factor. When talking to locals, I realised that not everybody will want to be employed in a sanitation business and it is also likely that certain groups of the society will have to do the "dirtier" jobs.

Concerning the exposure of workers, I am formulating a different attribute that is focused on that. (And I include also attributes on the risk of exposure for users, farmers and the community).

Thank you also for pointing me to the other thread about SFD. It is always interesting to see who else is working in the same area.

I will post my thesis here once I am finished, but maybe I will have some more questions before ☺

With best regards,
Maria
You need to login to reply
Re: How to measure job creation potential for sustainable sanitation systems?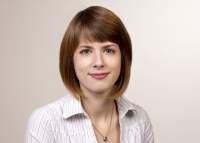 08 Oct 2017 09:33
#22885
by

marrath
Dear all,

as promised, I am posting here my final master thesis. From a starting point of almost 60 potential attributes to estimate the sustainability of a sanitation system, I used 26 in the mathematical model. For example, I did not include job creation potential as an attribute, as there are a lot of uncertainties and no clear definition on how to estimate this. Below, I am posting the abstract for your information.

Best,
Maria

The abstract:
Sanitation technologies have to be chosen according to the local situation in order to ensure a sustainable improvement of sanitation. The aim of this thesis was to improve sanitation planning through the testing of a screening procedure for the early stages of technology selection. Several research questions critically addressed the procedure in order to recommend ways for improvement.
The used procedure is capable of reducing the large number of available technology options to a smaller and appropriate set of options in a systematic way. These options could then serve as a basis for the further decision process where trade-offs and stakeholder preferences are assessed. The evaluation of the options is done with a set of screening attributes. These attributes were defined according to sustainability criteria and comprise legal, physical, technical, environmental, demographic, and socio-cultural aspects. In a next step, functions were defined for the attributes to systematically compare technologies and the application case in a mathematical model. The author collected data for the parametrization of these functions through literature review combined with fieldwork in Arba Minch, Ethiopia. Fieldwork included interviews, observation and review of locally available documents.
The application of the method showed that attributes have to fulfil certain conditions for the use in a screening. They should not involve value judgements and have to be clearly defined. Results suggest that sanitation technologies with low resource requirements (water, energy and maintenance) are most appropriate in Arba Minch. Future research is required to further investigate the robustness of results.
This message has an attachment file.
Please log in or register to see it.
You need to login to reply
Time to create page: 1.246 seconds