World Toilet Summit - November 19-20, 2018, at Mumbai, India
4952 views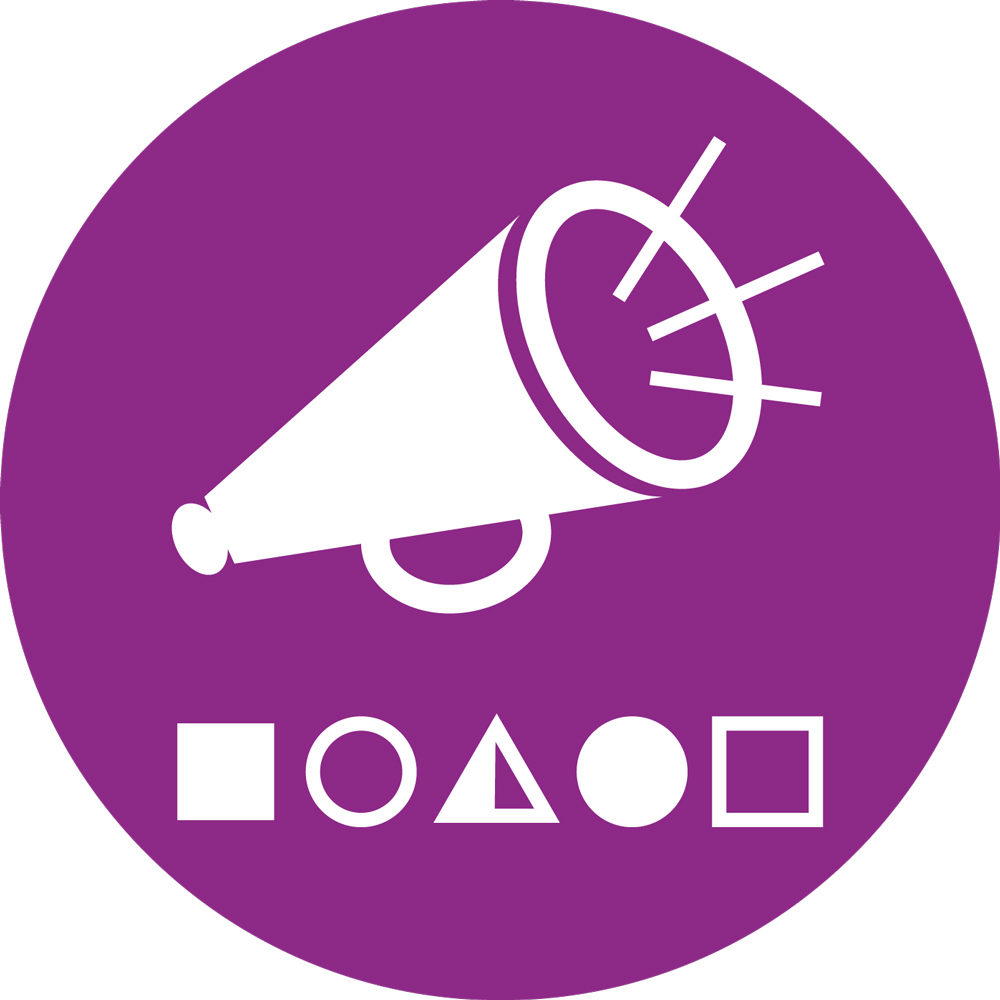 Re: Pre- summit Technical workshops organised by Ecosan services Foundation supported by GIZ
25 Sep 2018 13:03
#26155
by

MrunalK
Dear Members,
We are pleased to announce 4 technical workshops on 18th Nov 2018.
Sustainable Sanitation is the need of the hour, making sanitation an area of immense opportunities We invite all intermediaries connected to the sanitation economy to engage with us to understand the huge prospects via our Technical Workshops.
The workshops will center around the following themes:
Theme 1: WASH in Schools: Monitoring and Evaluation
Theme 2: Sludge Flow Diagram (SFD) Tool
Theme 3: Faecal Sludge and Septage Management
Theme 4: Entrepreneurship Development - Sanitation as a Business
For more details and registration please email us on
This email address is being protected from spambots. You need JavaScript enabled to view it.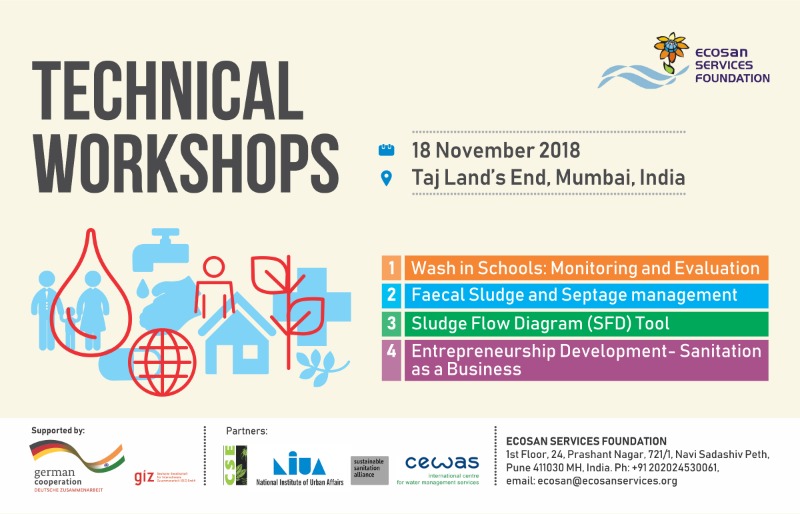 Please Log in to join the conversation.
You need to login to reply
World Toilet Summit- 2018
25 Sep 2018 12:26
#26154
by

MrunalK
Dear Members,
It gives us immense pleasure to introduce the event, "World Toilet Summit-2018", organized by the World Toilet Organisation co-organizer Ecosan Services Foundation on the occasion of the World Toilet Day. The event will take place on November 19-20, 2018, at Mumbai, India.
Ever since its conception in 2001, the World Toilet Organisation has been part of several advocacy and awareness initiatives with the World Toilet Summit being one of the key elements. Having been hosted in over 12 countries (14 cities) so far, the summit has gained a substantial global footprint.
India itself has hosted the summit twice, in 2007 and 2015. Now, in its 18th year, the Summit will yet again take place in India, in support of the Government's ''Swachh Bharat Abhiyan'' (Clean India Mission), launched under the leadership of the Hon. Prime Minister, Shri. Narendra Modi. The mission aims to achieve the 'open defecation free status' by 2019 and WTS 2018 aims to be a key motivational factor towards the successful completion of this mission.
The summit will attract over 300 International and National /global experts from Water, Sanitation and Hygiene (WASH) sector, including delegates from leading corporate houses, Government agencies, ULB's, NGOs and social business delegates.
The event itself comprises interactive sessions with Keynote Speakers, Panel Discussions, Awards, and exhibitors. This summit is proposed to create a base for the establishment of Multisectoral Partnerships, leveraging on local as well as international movements which will be supportive to the Swachh Bharat Mission.
The summit provides the participants, an international networking platform to exchange knowledge, and leverage media and corporate support in an effort to influence policy-makers and governments to promote clean sanitation and public health policies.
World Toilet Summit 2018, 19th and 20th Mumbai at Taj Lands End to register log on to: WTS2018.com
To find more about how to be a member, please write to us at
This email address is being protected from spambots. You need JavaScript enabled to view it.
,
This email address is being protected from spambots. You need JavaScript enabled to view it.

The following user(s) like this post:
FranziskaVolk
Please Log in to join the conversation.
You need to login to reply
Time to create page: 0.410 seconds