Featured User (10) in May 2015 - Pawan Jha from India
9410 views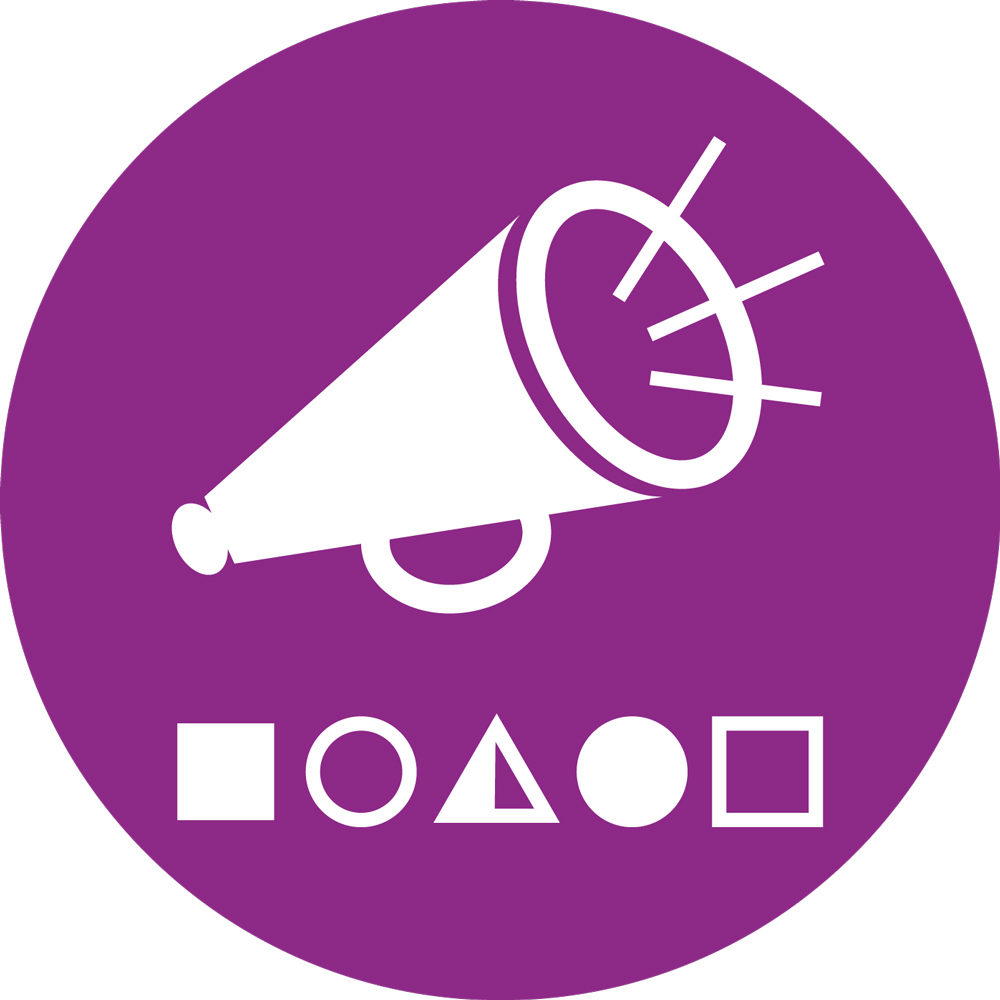 Featured User (10) in May 2015 - Pawan Jha from India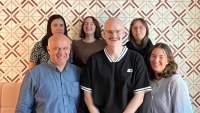 22 May 2015 06:50
#13409
by

secretariat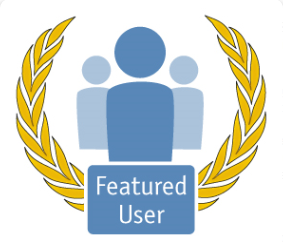 Dear All,
Good news: we have come up with a slightly different format to introduce and celebrate featured users in order to make it even more interesting! This time we have conducted an oral interview, not a written one, which you will be able to listen to like a podcast.
So today we are announcing our new featured user (the 10th so far):
Pawan Jha from India
This is a continuation of our featured users series, where we have so far introduced Kris, Doreen, Florian, Mughal, Chris, Ina, Jonathan, Cécile and Marjin (see
here
).
Pawan is a scientist from New Delhi, India, working on the field of biogas plants based on human excreta for more than 20 years. He is now working as the chairman of the NGO
Foundation for Environment and Sanitation
. He has a background in microbial biochemistry.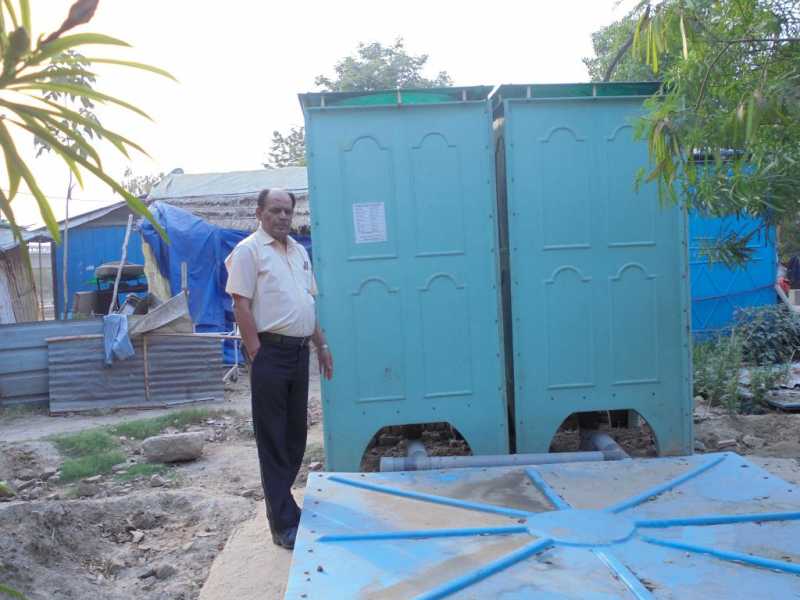 Pawan checking the functioning of a toilet system installed in a night shelter in Delhi. Such night shelters have been provided by the Delhi State Government free of cost for poor homeless people. 50-60 people live in one such Night Shelter.
Roslyn Graham, member of the SuSanA secretariat, conducted an interesting interview with Pawan in which they talked about his work, his background and his personal thoughts on sustainable sanitation in India.
You can also download the interview as .mp3 audio files (cut in five sections) by right-clicking on the following links and choosing 'save link':
Section 1
,
Section 2
,
Section 3
,
Section 4
and
Section 5
.
Pawan's forum posts are always very clear and informative, providing in-depth knowledge from India, including many references to government-led publications. He has first-hand information about waste management and biogas production. View Pawan's forum profile and his last 20 posts are available
here
(you need to log in to view this). Pawan is currently in 29th position of the most active users, see here:
forum.susana.org/forum/statistics?task=1
Dear Pawan, congratulations for being our new featured user, we are very happy to have you here on the forum!
Posted by Jona Toetzke, Lasse Roeder and Elisabeth von Muench for the SuSanA secretariat
The following user(s) like this post:
Carol McCreary
You need to login to reply
Re: Featured User in May 2015 - Pawan Jha from India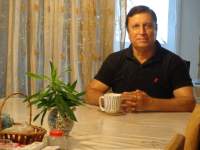 26 May 2015 16:18
#13453
by

F H Mughal
Dear Pawan,
Congratulations for being the new featured user. I read your posts with great interest. They are all very informative.
Keep it up!
Warm smiles

F H Mughal
F H Mughal (Mr.)
Karachi, Pakistan
You need to login to reply
Re: Featured User in May 2015 - Pawan Jha from India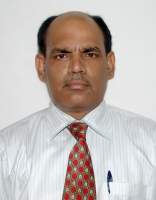 27 May 2015 05:51
#13459
by

pkjha
Dear Mughal
Thanks for your appreciation. I'll continue to do my best.
Regards
pawan
Pawan Jha
Chairman
Foundation for Environment and Sanitation
Mahavir Enclave
New Delhi 110045, India
Web: www.foundation4es.org
Linked: linkedin.com/in/drpkjha
You need to login to reply
Re: Featured User in May 2015 - Pawan Jha from India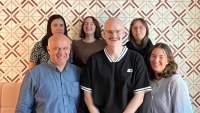 27 May 2015 07:48
#13460
by

secretariat
Dear members,
here is an overview over the topics discussed during the interview with Pawan. You can either download the single sections by right-clicking on 'Section' and choosing 'save link' or you can jump to directly to the relevant part of the interview on YouTube by clicking on the questions:
Note that for users who cannot access Youtube, you can use the mp3 files instead. Most browsers will allow you to listen to the mp3 file simply by clicking on the links below. With other browsers, you may need to save them first, using the right click option on your mouse.
Note also that all the text in blue below is clickable (i.e. hyperlinked). The pieces called "Section" are the mp3 files; the other links take you to Youtube.
Section 1
: Pawan's personal and professional background and his thoughts on the impact of the ODF movement in India:
Section 2
: Important technolgies and the needed research:
Section 3
: How Pawan benefits from and general thoughts on the forum:
Section 4
: The importance of the forum for Pawan's topics:
Section 5
: Thoughts on the structure of the forum and an advice for young professionals on the sector:
Wishing you interesting inputs,
Lasse, on behalf of the SuSanA secretariat
You need to login to reply
Re: Featured User in May 2015 - Pawan Jha from India
30 May 2015 12:34
#13514
by

Elisabeth
I wish to say thank you to Pawan, Roslyn and Lasse for trying out a different format of introducing a featured forum member. Particular thanks to Pawan for taking the time for this long interview! I really appreciate that.
It could be argued that it is a bit lengthy and that not many people will have time to listen to the entire interview. But the break-down of themes that Lasse provided above is helpful. Also if you do have some time to listen to it, you will be rewarded by getting to know Pawan better and with finding out more about the situation in India.
I also like that the interview format allows for people without Youtube access to listen to it, by clicking on the blue hyperlinks behind the work "Sections" above, which lead you straight to mp3 files. (is anyone having technical Problems with those links?)
For me, I particularly enjoyed finding out how Pawan ended up in sanitation, coming from a microbial chemistry background (in which he did his PhD) and starting work on rural Biogas programmes in India back in
1986
!!
See: "What let you to study microbiology and what brought you to the sanitation sector?" Answer:
bit.ly/1SBuDHi
(or click on Section 1 above)
I find it really important that the more experienced people, perhaps already in retirement or not far from it, also utilise this forum to share and pass on their knowledge. I bet you often think to yourself: "hey, we already did that back in the 1980s and it didn't work,, why are we trying it again?" Or: "I wish I had known about this back in the 1970s because then I would have done things differently"... (?)
Further segments of the interview that I really enjoyed (with my hat on as moderator):
Has SuSanA expanded your network? Answer here: bit.ly/1FXa04U (or click on Section 3 above)
Do you have suggestions for other members on how to use the Forum? Answer here: bit.ly/1RmR5SV (or click on Section 3 above)
So, thanks again Pawan for this interview and of course for all your posts on the Forum! Please do keep it up.
To the others: If you have feedback for Pawan's contributions on the forum, or for the secretariat regarding this new style of introducing a featured user, please put them in this thread. Thanks.
Regards,
Elisabeth
You need to login to reply
Re: Featured User in May 2015 - Pawan Jha from India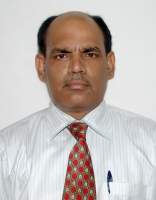 30 May 2015 14:43
#13515
by

pkjha
Dear Elisabeth
Thank you very much for your repeated appreciations. I am thankful to you and your secretariat for selecting me as Feature User and Roslyn and Lasse taking my interview and posting it on the site so nicely. They set the questionnaire for interview very nicely covering different aspects in a well balance way.
Sanitation is now regarded as an important yardstick for socio-economic development of a nation. The issue is a bit complicated for developing countries due to several factors- socio-cultural, economical, technological, geographical, policy of Government, monitoring, evaluation etc. There has been almost complete lack of interaction among professionals from different countries for exchange of ideas to overcome problems. There was lack of any international forum on such large scale on the subject. Role of SusanA is very important in highlighting different issues. There are a lot of members having practical experience in many fields and who take active part in the discussion. Such discussions are helping a lot in dissemination of technology/ methodology and ideas in different aspects in a very short time.
Best regards
Pawan
Pawan Jha
Chairman
Foundation for Environment and Sanitation
Mahavir Enclave
New Delhi 110045, India
Web: www.foundation4es.org
Linked: linkedin.com/in/drpkjha
The following user(s) like this post:
Elisabeth
,
cecile
You need to login to reply
Re: Featured User in May 2015 - Pawan Jha from India
11 Jun 2015 20:52
#13653
by

PaulC
Congrats Pawan,
Lovely to hear about you long, worthy and continuing good works.
Warm regards,
Paul
You need to login to reply
Re: Featured User in May 2015 - Pawan Jha from India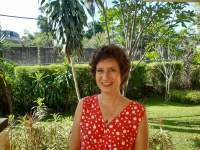 15 Jun 2015 13:50
#13706
by

cecile
Dear Pawan,

Congratulations for being this month's featured user. I am not surprised to hear about your scientific background, this reflects very well in your posts and I find it always very instructive to read them.
Best regards,

Cécile
Cécile Laborderie
MAKATI Environnement
You need to login to reply
Re: Featured User in May 2015 - Pawan Jha from India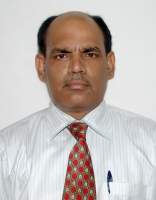 16 Jun 2015 04:54
#13711
by

pkjha
Dear Cecile

Thanks for your comments. Would like to continue take part in discussion to the best of my ability.

regards
pawan
Pawan Jha
Chairman
Foundation for Environment and Sanitation
Mahavir Enclave
New Delhi 110045, India
Web: www.foundation4es.org
Linked: linkedin.com/in/drpkjha
You need to login to reply
Time to create page: 0.864 seconds
DONATE HERE