Strengthening Urban Sanitation Regulation to Expand and Sustain Services (lessons from Lusaka, Zambia)
2428 views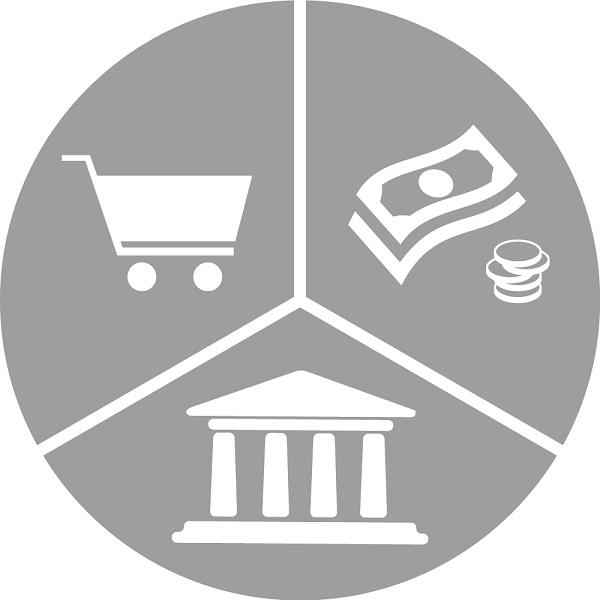 Re: Strengthening Urban Sanitation Regulation to Expand and Sustain Services (lessons from Lusaka, Zambia)

15 Nov 2021 13:01
#33026
by

WIN
Thanks Chaiwe, your post is very interesting and I think you hit the nail on the head by concluding we can't let progress flatline because of corruption and poor integrity issues. As you say, water and sanitation play a critical role in strengthening an economy, but also in maintaining the health and well-being of people. So it's crucial to reduce the high impact of corruption or poor integrity more generally. 
Regulation is a key tool for that, even with complex governance arrangements. Making sure accountability mechanisms are in place is an important first step. WSPs work on this in Zambia is indeed very interesting.
You also highlight 2 key risks: policy capture and corruption in procurement. Research shows these are indeed major and there is more about this in the Water Integrity Global Outlook 2021 as well (
www.waterintegritynetwork.net/wigo2021/
). This report focuses on ways for different stakeholders (including utilities and regulators) to build integrity in their work in the urban water and sanitation sectors.
I'd like to point out one more risk, which regulators an also act on decisively or with strong incentives. Petty corruption is also a concern in sanitation, though there is little data on the actual dynamics and it can be a controversial issue. Although individual sums payed in small bribes (to get services for sanitation, get a license or other advantage, or to illegally dump waste for example) might be small, they add up. They also often affect the most poor or most vulnerable. Small bribes can represent a significant portion of a small income. It would be very interesting to investigate this further and share more tools and experiences on how to act to limit such acts.
Please Log in to join the conversation.
You need to login to reply
Re: Strengthening Urban Sanitation Regulation to Expand and Sustain Services (lessons from Lusaka, Zambia)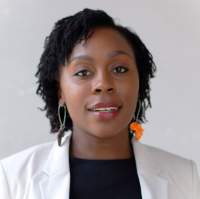 03 Nov 2021 20:24
#32972
by

Chaiwe
The water and sanitation sector plays a critical role in strengthening a countries economy, hence the requirement for strong regulation is important in WASH systems that then go a long way in expanding safe sanitation services for all.
Some of the benefits of effective regulation include ensuring compliance with public health guidelines and other statutory requirements, promoting efficiency gains and good performance by service providers,  limiting opportunities for and heightening the disincentives for integrity failures.
In a study by Transparency International Zambia
here
, it has been indicated that at the national level, water management may be the responsibility of more than one agency or ministry, with irrigation, sanitation, urban water services and hydroelectric infrastructure falling under the jurisdiction of different government bodies. It therefore can be somewhat challenging (i can imagine), to design comprehensive anti-corruption strategies for the sector. In highly corrupt environments, regulatory bodies are likely to face conflicts of interest, especially when a government department assumes the dual role of water service provider and regulator. In Zambia, the National Water supply and Sanitation Council (NWASCO) remains the largest player in the regulation of water supply and sanitation, there is need to increase its detection and reporting potential on corruption between institutions and individuals.
 In the same vain, a paper done by the Water and Sanitation Program (WSP) highlights that interactions among the different players in terms of the functions to be performed in water and sanitation services; a cycle of policy-making and regulation, budgeting and planning, financing, program design and management, tendering and procurement, construction, operation and maintenance, and monitoring functions are breeding spaces for corruption. It is typical of interactions between public actors to be where corrupt practices are concentrated within the public sector are found in policy-making functions. Politicians and officials responsible for water sector policies seek to influence the focus of policy to set up future opportunities for rent seeking. In those where the regulatory function has been defined, regulators can be bought by politicians and other stakeholders to determine standards and regulations, or allowing projects to bypass established standards or procedures. Additionally, procurement that requires the interaction between the public and private sectors is the most publicized face of corruption. Every level of government, and every type of government agency has to purchase goods and services, normally from the private sector. Read more on tackling corruption in the WSS in Africa
here
 
Water supply and sanitation remain important development issues, it is therefore important that efforts put in by the government and supporting partners should tally with progress and not remain static due to prevalence of corruption and integrity failures and their consequences in the sector.
Regards,
Chaiwe
SuSanA Forum Moderator
Skat Foundation (With financial support by GIZ and SIRWASH up to November 2023)

Chaiwe Mushauko-Sanderse BSc. NRM, MPH
Independent consultant located in Lusaka, Zambia
Emails:

This email address is being protected from spambots. You need JavaScript enabled to view it.

,

This email address is being protected from spambots. You need JavaScript enabled to view it.



LinkedIn: www.linkedin.com/in/chaiwe-mushauko-sanderse-21709129/
Twitter: @ChaiweSanderse


Please Log in to join the conversation.
You need to login to reply
Strengthening Urban Sanitation Regulation to Expand and Sustain Services (lessons from Lusaka, Zambia)

18 Aug 2021 11:55
#32632
by

WIN
Rapid urbanization, inadequate and aging infrastructure, and climate change are exacerbating a sanitation crisis in urban areas across the globe.
Regulation is a one of the key aspect in expanding a sustainable and equitable sanitation service as well as regulators that play a vital role to balance the interests of the government, users and private sector. 
If you want to know more on Lusaka's (Zambia) institutional arrangements for urban sanitation regulation, focusing on integrity and corruption risks,  check out the report "
REGULATING LUSAKA'S URBAN SANITATION SECTOR
" 
You will find more : 
The important steps  Zambia has taken to strengthen its regulatory framework and environment for urban sanitation service provision
The different types of corruption and integrity failures prevalent in the urban sanitation sector and their impact
Practical recommendations for strengthening urban sanitation regulation
This message has an attachment file.
Please log in or register to see it.
Please Log in to join the conversation.
You need to login to reply
Time to create page: 0.244 seconds
DONATE HERE