Article on A reflection on the development and implications of the Kenya Environmental Sanitation and Hygiene Policy 2016-2030
2362 views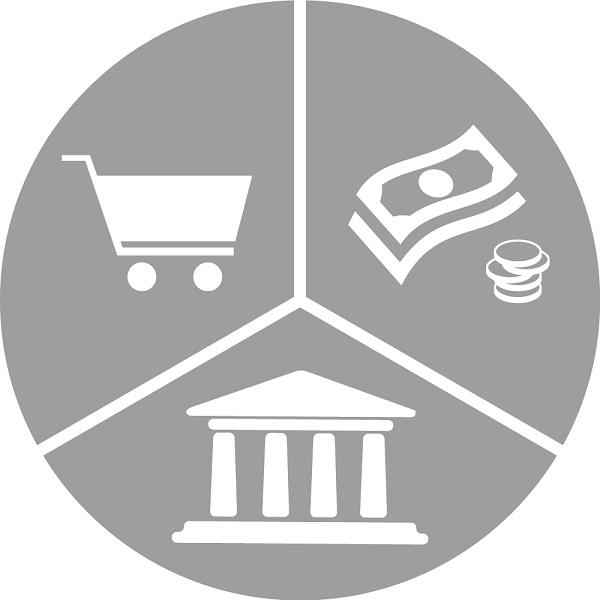 Re: Article on A reflection on the development and implications of the Kenya Environmental Sanitation and Hygiene Policy 2016-2030
09 Oct 2020 04:30
#30947
by

Elisabeth
Dear Charles,
Thank you so much for writing up this description of how Kenya's Environmental Sanitation and Hygiene Policy came about. This is a very rare insight into how such a policy was developed. Thank you so much!
Would you say that the process that was followed was "best practice"? Would you recommend the same procedure also to other countries? Is there anything that you would do differently if you had to do it again?
I noticed the process took about 2 years to complete. Is that the correct time frame (it seems right not to rush this)? And is it possible to estimate its costs? You mentioned World Bank funding and the use of consultants:
The World Bank with concurrence of MOH contracted a team of Consultants to work in close collaboration with the MOH and the ESH-ICC Technical Working Groups to support and facilitate the policy development process including assessment, policy
drafting, stakeholder consultation and validation processes.  Clear terms of reference with time-bound deliverables were developed for the consultants. The Consultants worked for and with the MOH throughout the policy development process. This arrangement
ensured higher level of accountability, as the consultants' payment was based on deliverables.  As a technical assistance support project, the World Bank WSP directly paid for all the process costs.
Was that quite an expensive process? Would a country be able to do it without external funding? I assume it was a mixture of international and national consultants? We have talked in another thread about "decolonisation of knowledge in the WASH sector" (see
here
). What's your experience with that? Was there any tension in that regard between the international consultants and the Kenyan experts?
Also, I noticed that you used the term "Environmental Sanitation". How come, why not just "Sanitation", was there a specific reason for that?
I wrote about that in
my post from 9 June
and would love to get your insights:
+++++++++++
In their list of definitions they define "environmental sanitation" in a way that I would use for "sanitation", and "sanitation" in a way that I would use for "excreta management":
Environmental sanitation: The control of environmental factors that form a link in disease transmission and have an impact on human health. It constitutes a wide range of interventions designed to create and maintain an environment conducive to human health; reduce people's exposure to diseases by providing a clean environment in which to live; and measures to break the
cycle of diseases. This includes sanitation (defined as the infrastructure and services required for
the safe management of human excreta) but also includes hygienic management and/or disposal of
human and animal excreta, refuse, and wastewater, solid waste management, water and wastewater
treatment, industrial waste treatment, drainage of surface water and sullage, washing facilities
for personal and domestic hygiene, food safety, housing and workplace sanitation, control of
disease vectors and air pollution control. Sanitation involves appropriate behaviours as well as the
availability of suitable facilities, which work together to form a hygienic environment
If we wanted to include this definition in the Wikipedia article (to demonstrate that there are a range of different definitions) it would be good to know whether the authors behind the documents used other publications. They probably didn't write all the definitions from scratch, in which case it would be better to cite the original sources.
++++++++++++
I look forward to hearing from you (and others),
Elisabeth  
Please Log in to join the conversation.
You need to login to reply
Re: Article on A reflection on the development and implications of the Kenya Environmental Sanitation and Hygiene Policy 2016-2030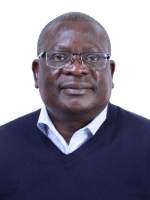 16 Sep 2020 14:11
#30779
by

Charlesoyaya1
Dear All 

I am glad to share an article on the development of the Kenya Environmental  Sanitation and Hygiene Policy 2016-2030. The Article provides a comprehensive overview of the background, rationale and process of the policy development and its implication. I hope you will find it useful and informative. I was privileged to lead the process  from the start and to the end and therefore, much of the content is from my first hand experience.

Should you have any point of clarification or question,  please feel free to raise me up.


With best regards

Charles Oyaya, PhD
This message has an attachment file.
Please log in or register to see it.
The following user(s) like this post:
Chaiwe
Please Log in to join the conversation.
You need to login to reply
A reflection on the development and implications of the Kenya Environmental Sanitation and Hygiene Policy 2016-2030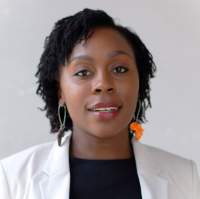 15 Sep 2020 11:58
#30767
by

Chaiwe
Dear All, 
Picking up from the discussion
here
 about the definition of Sanitation, In which Elisabeth shared a link to the 
Kenya Environmental Sanitation and Hygiene Policy 2016-2030
that contains some contributing information to the discussion on the definition of Sanitation. A realisation was made on how comprehensive and insightful the document is and offers the sector some great learning points with respect to policy development.
Elisabeth in her post asked: 
Do any of our Kenyan SuSanA members have any insight into the background on how this document was written? The acknowledgements section does list a number of organisations and people who were involved. 
The new policy stems from the 2007 policy
The National Environmental Sanitation and Hygiene Policy (NESHP).
That envisioned an enabling environment motivating all Kenyans to improve their hygiene behaviourand environmental sanitation through access and support to enjoy a dignified quality of life in
a hygienic and sanitary environment free from suffering ill health caused by poor sanitation. 
The new policy (The KESHP) has grown to  propose a range of complementary activities including the provision of sanitationservices and maintenance of sanitary facilities for proper collection, treatment, and environmentally
sound disposal of liquid and solid wastes, water treatment and safety, promotion of hygiene
practices, public education, sanitation marketing, regulation, and legislation supported by clearly
mandated institutions, sustainable financing, and research and development. This is in light of  challenges in the management of wastes associated
with Kenya's growing economy and rapid urbanization.
The policy further supports the building of international, national, county and community partnerships with the privatesector and civil society through effective public sector facilitation, coordination and investment and covers both urban and rural areas.
Find the policy here: 
www.wsp.org/sites/wsp.org/files/publicat...Hygiene%20Policy.pdf
SuSanA Forum Moderator
Skat Foundation (With financial support by GIZ and SIRWASH up to November 2023)

Chaiwe Mushauko-Sanderse BSc. NRM, MPH
Independent consultant located in Lusaka, Zambia
Emails:

This email address is being protected from spambots. You need JavaScript enabled to view it.

,

This email address is being protected from spambots. You need JavaScript enabled to view it.



LinkedIn: www.linkedin.com/in/chaiwe-mushauko-sanderse-21709129/
Twitter: @ChaiweSanderse


Please Log in to join the conversation.
You need to login to reply
Time to create page: 0.244 seconds
DONATE HERE