Institutional arrangements for regulating non-sewered sanitation (NSS)
2846 views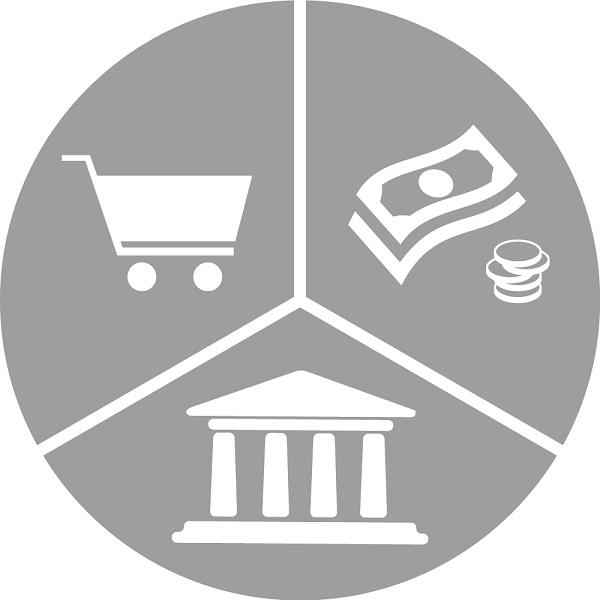 Re: Institutional arrangements for regulating non-sewered sanitation (NSS)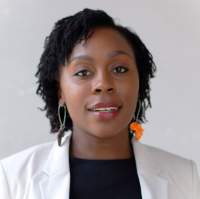 22 Jun 2020 23:05
#30156
by

Chaiwe
I think the term disaggregating is an interesting and welcome choice of words to define the sanitation service chain regulation. I think this has commonly been the case in many parts of the world where the regulation of NSS does not fall under a single regulatory framework or is non-existent altogether. I personally think this has a lot to do with NSS initially not being adequately considered as a service or needing proper regulation. In many Sub-Saharan African countries, regulatory frameworks lack concrete provisions on faecal sludge management and so the sector is forced to 'cherry-pick' from WASH sector frameworks more broadly. In Mozambique for example, national regulations do not include standards for pit latrines. Regulatory standards for the construction and emptying of pit latrines are unenforceable in poor high-density urban areas. 
In Zambia, the Water Supply and Sanitation Act of 1997 established the National Water Supply and Sanitation Council (NWASCO) to regulate the provision of water supply and sanitation services.' The Act emphasised NWASCO's role in licensing 'commercially viable institutional arrangements' for the provision of water. NWASCO launched for the first time the Urban On-site Sanitation and Faecal Sludge Management Framework for Provision and Regulation in Zambia in June 2018. It was designed to improve the regulation of urban on-site sanitation services (OSS). Initially, parts of on-site sanitation –environmental protection, licensing exhauster trucks, and the construction and operation of wastewater treatment plants had been regulated by the Zambia Environmental Management Authority (ZEMA), with facility standards falling under the mandate of the local authority Lusaka City Council (LCC), whilst NWASCO concentrated on off-site sanitation services and systems. However, an OSS regulatory framework was lacking. In part, its absence resulted in poorly built sanitation facilities, unsafe emptying practices, illegal dumping, non-availability of faecal sludge treatment facilities, and uncontrolled pricing… 
The coming of the Eastern and Southern Africa Water and Sanitation (ESAWAS) Regulators Association commissioned a regulation strategy and framework that incorporated the full value chain of non-sewered sanitation. ESAWAS recommended the development of legal frameworks and regulatory instruments to support full-chain sanitation service provision. The framework goes on to discuss enforcement approaches for compliance and non-compliance. ESAWAS' member countries include Kenya, Mozambique, Rwanda, Tanzania, Zambia, Lesotho, Zanzibar, Burundi. Kindly follow this link to read more about ESAWAS: 
www.esawas.org/
In short, I think having a 'sound' framework in place is important and does help mitigate the challenges that come with 'disaggregated regulation' but implementation is another thing altogether. The biggest challenge remains enforcement. 
Regards,
Chaiwe    
SuSanA Forum Moderator
Skat Foundation (With financial support by GIZ and SIRWASH up to November 2023)

Chaiwe Mushauko-Sanderse BSc. NRM, MPH
Independent consultant located in Lusaka, Zambia
Emails:

This email address is being protected from spambots. You need JavaScript enabled to view it.

,

This email address is being protected from spambots. You need JavaScript enabled to view it.



LinkedIn: www.linkedin.com/in/chaiwe-mushauko-sanderse-21709129/
Twitter: @ChaiweSanderse


The following user(s) like this post:
Elisabeth
,
dorothee.spuhler
Please Log in to join the conversation.
You need to login to reply
Re: Institutional arrangements for regulating non-sewered sanitation (NSS)
12 Jun 2020 20:24
#30066
by

paresh
True, the paper doesn't use the term 'disaggregation'. It suggests distinguishing between two broad areas as follows 
Regulation of containment systems and users' behaviour. This is generally covered by local government by-laws, building regulations and Public Health legislation, with product standards for sanitary ware addressed through industry standards.
Regulation of service providers who provide desludging services, manage treatment facilities and recover resources from faecal sludge products.
What I meant by disaggregation was breaking the FSM service chain into two parts for regulation purpose as suggested: 1 above would refer to containment systems while 2 would refer to emptying, treatment and disposal/resue. The paper infers that different institutional arrangements are  needed to regulate them. 
Regards
paresh
Paresh Chhajed-Picha
Researcher at Indian Institute of Technology - Bombay, India


This email address is being protected from spambots. You need JavaScript enabled to view it.

Twitter: @Sparsh85
Wikipedia: Sparsh85

Co-moderator of this discussion forum

Please Log in to join the conversation.
You need to login to reply
Re: Institutional arrangements for regulating non-sewered sanitation (NSS)
21 May 2020 07:58
#29876
by

Elisabeth
Thank you for bringing that paper to our attention. I just had a quick read through it and found it jam packed with useful information.
See here from page 18 onwards:
KE Regulating FSM-Emerging approaches - Regulating FSM: Emerging approaches.
I found the section on regulatory tools helpful (and a bit intimidating! So much to consider!):
• Policy typically informs legislation, which makes the policy legally binding.
• The legal framework spells out how policy objectives will be met, by whom and with what resources. 
• By-laws, ordinances, local regulations and decrees are local laws established under the jurisdiction of local authorities, in line with state / provincial or national legislation
• Legislation often makes reference to standards, or includes them as a technical annex to legislation or a contract.
• Technical specifications often elaborate on standards in more detail.
• Building codes are specific regulations for construction.
• Guidelines provide information on how to comply with policy, legislation or standards. 
•  Licences stipulate the conditions underwhich a service provider will operate, and may delineate their area of operation (Lusaka, Nairobi).
• Permits provide prior approval for activities like building construction or discharging effluents
•  Contracts specify the terms and requirements of a legally-binding agreement
• SOPs (standard operating procedures) specify the required methodology for undertaking an activity, such as desludging a pit or septic tank
Paresh: you spoke about "disaggregation the service chain". What did you mean by that? The paper doesn't mention this term.
Regards,
Elisabeth
Please Log in to join the conversation.
You need to login to reply
Institutional arrangements for regulating non-sewered sanitation (NSS)
09 May 2020 16:37
#29776
by

paresh
This post is regarding 2nd of the 4 thematic papers that emerged from presentations as FSM5. The thematic papers are available here: 
www.susana.org/en/knowledge-hub/resource...library/details/3741
Until recently, NSS was left to unregulated efforts of users and private service providers. However, things are starting to change with imminent shift from uncoordinated, unregulated, informal service to formal management. This paper ("Regulating FSM-Emerging approaches" see
here
 on page 18) suggests that it is helpful to distinguish regulating containment systems and users' behaviour (essentially what happens in private sphere) from regulating service providers (what happens beyond the private sphere).
A wide variety of regulating arrangements were presented at FSM5, they included
Stand-alone (independent) regulators
National departments or ministries with a regulatory function
Sub-national authorities oversee activities of local authorities
Local authorities enforce building regulations, etc. They currently play
primary regulatory role in NSS 
The questions that arise are
Do you agree to the need of disaggregating the sanitation service chain for regulation?
Could there be other ways of disaggregating the service chain regulation?
Will the institutional arrangements for regulation vary depending on how the NSS chain is disaggregated for the purpose?
What other factors would determine the institutional arrangements for regulating NSS?
Please feel free to add examples ofregulation arrangements you know of.
Regards
paresh
Paresh Chhajed-Picha
Researcher at Indian Institute of Technology - Bombay, India


This email address is being protected from spambots. You need JavaScript enabled to view it.

Twitter: @Sparsh85
Wikipedia: Sparsh85

Co-moderator of this discussion forum

Please Log in to join the conversation.
You need to login to reply
Time to create page: 0.299 seconds
DONATE HERE