Effective Governance for the Operation of Community Scale Wastewater (air limbah) Systems - Indonesia (Report in innovative visual format)
6188 views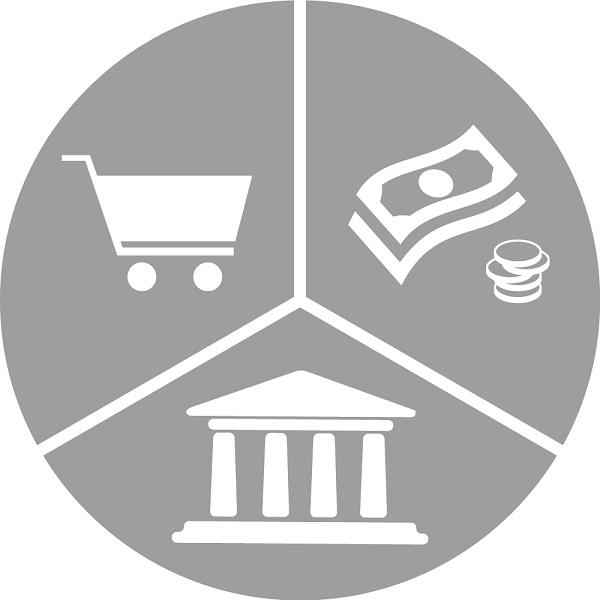 Effective Governance for the Operation of Community Scale Wastewater (air limbah) Systems - Indonesia (Report in innovative visual format)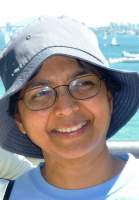 20 Jun 2015 18:52
#13782
by

KumiAbeysuriya
Dear colleagues,

I am pleased to share the mid-term report of a research project being led by the Institute for Sustainable Futures at the University of Technology Sydney.

The research aims to improve successful long term service delivery from community scale sanitation service systems in Indonesia by focussing on governance. Indonesia is rapidly scaling up community managed decentralised sanitation systems (typically simplified sewerage systems connecting 50 – 100 households with primary treatment) - aiming to reach 100,000 systems by 2019, so it is critically important that these systems are effective.

The format is unusual in that it is entirely visual, with the intention of being more engaging to audiences. We are keen to continue to learn and would welcome any feedback and concerns you might like to share.

Regards,
Kumi

Glossary of Indonesian terms used:
air limbah : wastewater
PDAM : local government owned water utility
IPAL : wastewater treatment plant
KSM: community based organisation
SANIMAS: community managed local scale sanitation systems
AKSANSI : Association of KSMs managing sanimas systems
MCK : communal facilities for toilets, bathing and washing
Dr. Kumi Abeysuriya
Independent Consultant

Email:

This email address is being protected from spambots. You need JavaScript enabled to view it.



This message has an attachment file.
Please log in or register to see it.
You need to login to reply
Re: Effective Governance for the Operation of Community Scale Wastewater (air limbah) Systems - Indonesia (Report in innovative visual format)
12 Aug 2015 11:15
#14468
by

Elisabeth
Dear Kumi,
Thanks a lot for posting this report, always good to hear from Indonesia! So much is happening there in sanitation but so few people use this forum to tell us about it.
I like the format of the report, it makes for easier reading (even though the schematics are quite complex but that's the nature of the situation). Who is your target audience of your report?
When you speak of innovative formats to present results, have you also considered using Wikipedia which might be something that journalists and politicians in Indonesia (and Australia) refer to?
For example, there is this page on "Water supply and sanitation in Indonesia" which could probably do with further improvements and updates (and references) by experts such as yourself:
en.wikipedia.org/wiki/Water_supply_and_sanitation_in_Indonesia
Also, I would like to also include this project in our project database. So far we have these ones shown as funded by the Australian government (using the filter function by funding source):
www.susana.org/en/resources/projects?vbl...&vbl_22%5B618%5D=618
Could you send me the necessary details about this project, i.e. project owner (is that your institute) and size of the project? The rest I can get from your report.
Regards,
Elisabeth
You need to login to reply
Re: Effective Governance for the Operation of Community Scale Wastewater (air limbah) Systems - Indonesia (Report in innovative visual format)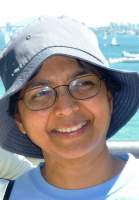 13 Aug 2015 19:44
#14487
by

KumiAbeysuriya
Dear Elisabeth,
Many thanks for your feedback and interest!
The target audiences for the report are government stakeholders, NGOs and donors working in the decentralised sanitation space in Indonesia, and our project partners. We have an informal 'project advisory group' consisting of these stakeholders, and the report was prepared to inform them and get their feedback.
Their response suggested that key messages are relevant to a broader audience, in particular about
monitoring what matters
for achieving the ultimate goal of sanitation, which is separation of people from pathogens!
Regarding details of the project, this is funded through the Australian Development Research Awards Scheme (ADRAS), and runs for 3 years 2013-2016. Yes, the Institute for Sustainable Futures at the University of Technology Sydney is the project owner, in partnership with BORDA and ODI (and initially IWA).
You can find other details here:
dfat.gov.au/aid/topics/development-issue...ecipients.aspx#water
(you will see that the London School of Hygiene and Tropical Medicine project you have on your database is also funded through ADRAS)
Great idea to look at Wikipedia, thanks!
Kindest regards,
Kumi
Dr. Kumi Abeysuriya
Independent Consultant

Email:

This email address is being protected from spambots. You need JavaScript enabled to view it.



You need to login to reply
Re: Effective Governance for the Operation of Community Scale Wastewater (air limbah) Systems - Indonesia (Report in innovative visual format)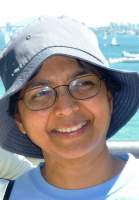 12 Jun 2017 03:11
#21767
by

KumiAbeysuriya
Dear colleagues,
You will find a good summary about the outputs from this (now concluded) project in the email announcement from Prof Cynthia Mitchell, Chief Investigator below.
******************************************************************************************************************************************************************************************************
As our 4-year research project
investigating effective governance for the successful long-term operation of community scale wastewater systems in Indonesia
draws to a close, I am delighted to launch our project website
Community Sanitation Governance
, and announce that
research outputs
are now all available online
Community scale (or local scale) wastewater services in Indonesia are a key component of the Government of Indonesia¹s commitment to providing its citizens with universal access to sanitation, with about 15,000 installed now and about 100,000 systems needed to meet current targets.
Our aim is to help ensure the longevity of public health, environmental, and fiscal outcomes from community scale sanitation systems in Indonesia, by providing guidance to improve delivery mechanisms and ongoing governance, as well as maximising the effectiveness of existing systems.
The
key findings and recommendations
short report highlights the challenges with, and therefore lack of, system performance monitoring, as well as the challenges for communities in managing these systems. We also uncovered many compelling reasons for local government to support these systems, including legal obligations. The principal recommendations are for local government to take ultimate responsibility for ensuring local scale sanitation services are delivered and sustained, and for national government to set minimum requirements for local government, in areas such as monitoring, funding, and tariff setting/collection. A
visual synthesis
integrates the outputs from the specific lines of inquiry (see below) and provides the detailed arguments that underpin the key findings and recommendations.
To strengthen the practical outcomes of the project, we took a transdisciplinary, participatory action research approach in partnership with key stakeholders in Indonesia ranging from national government to urban communities serviced by these systems. Together, we decided on the following areas of inquiry, identified as those that would deliver maximum impact and learning:
1. Creating a base line by assessing practices and integrating data around
performance monitoring
;
2. Reviewing national, provincial, and local
legal arrangements
for community scale sanitation,
3.
A local government case study
, to illuminate the dynamics conditioning institutional participation in local scale sanitation.
4. An
indicative comparison of the quantity and distribution of costs
for different scales of sanitation service delivery;
5. Developing and ratifying
new governance models
for local government, private enterprises, and community-based organisations to share management responsibilities for local scale systems
We also developed and trialled with 40 local governments some
practical capacity building materials
to accompany the new governance models, helping sanitation stakeholders identify local strengths and implement locally appropriate improvements in governance.
Our final contribution is the Pathogen Hazard Diagram. Through this project we became aware of the unintentional lack of focus on liquid discharges from on-site and sewered sanitation systems, and the potential hazard this poses to public health. We developed a tool for identifying all the discharges from a system, and assessing the hazard based on first principles and general data, since locally specific data is unlikely to be available. This work, which is open access and published in
Waterlines
has been submitted in collaboration with WHO, University of North Carolina, Leeds University, WSUP, and SNV as an Event to Stockholm International Water Week in 2017.
The project is funded by Australian Aid through the Australian Development Research Awards Scheme (ADRAS), and enabled by a research partnership with the Indonesian Ministry of National Development Planning (BAPPENAS). The research is led by the Institute for Sustainable Futures (ISF) at the University of Technology Sydney (UTS), and conducted in collaboration with AKSANSI (Association of community based organisations for sanitation), Bremen Overseas Research and Development Association (BORDA) Germany, Center for Regulation Policy and Governance at Universitas Ibn Khaldun Bogor and the UK Overseas Development Institute (ODI). We are indebted to our partners for their outstanding contributions.
Please see the website for further details.
Best regards,
Cynthia Mitchell
Dr. Kumi Abeysuriya
Independent Consultant

Email:

This email address is being protected from spambots. You need JavaScript enabled to view it.



You need to login to reply
Time to create page: 0.237 seconds
DONATE HERE