Meet our SuSanA Forum Moderators
1098 views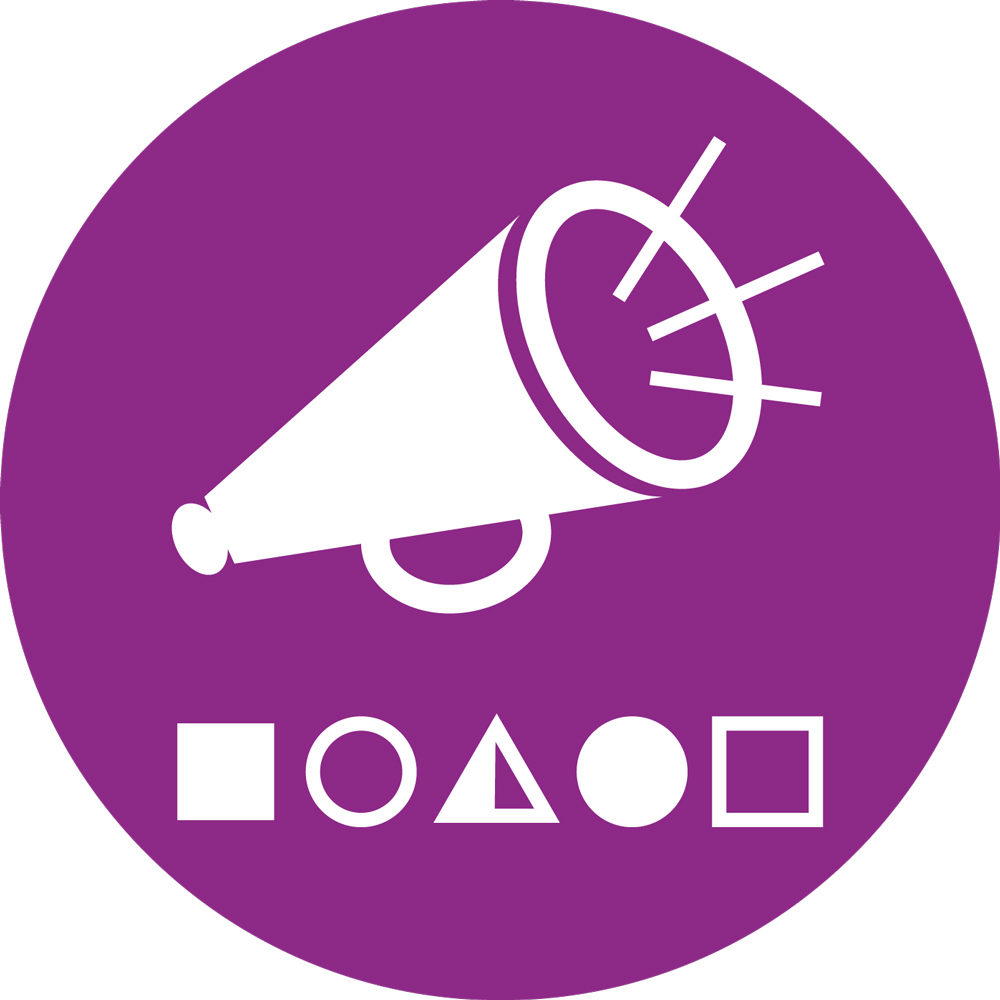 Agrónoma con especialidad en GIRH y MIC, trabajando como investigadora y coordinadora de proyectos más de 20 años en temas del agua principalmente las áreas rurales. Temas de especial interés son la gobernanza del agua, gestión local del agua y el territorio y las diversas formas y derechos de acceso al agua de riego y uso doméstico

Less

Posts: 44
Likes received: 24
Re: Meet our SuSanA Forum Moderators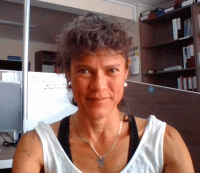 07 Mar 2023 16:55
#34290
by

elka
Estimados:
Me complace informar que desde el mes de enero del 2023 soy la nueva co-moderadora del Foro apoyando el capítulo de SuSanA LAC a cargo de Lourdes Valenzuela de Agua Tuya. La Fundación Skat contrata a Aguatuya para llevar a cabo las tareas como moderadores del foro de SuSanA Latinoamerica y lograr acciones de fortalecimiento del intercambio Sur-Sur a través de una comunidad de práctica y
redes, como parte del Programa SIRWASH. Esta colaboración está prevista hasta el mes de noviembre del presente año con una carga horaria de tres días al mes.
El interés de SIRWASH es poner énfasis en el agua y saneamiento rural en LAC y fomentar el intercambio sur – sur por la similitud de los problemas y desafíos. RWSN (Red de Agua y Saneamiento Rural) es también un importante colaborador en esta iniciativa como lo señala su Director Sean Furey en esta
publicación
 en el Foro de SuSanA.
Estoy basada en Bolivia, donde he estado trabajando en temas de agua durante más de 15 años. Soy Agrónoma con una Maestría en Medio Ambiente y Desarrollo Sostenible con especialización en Gestión Integral de Recursos Hídricos (GIRH). Mi experiencia laboral como investigadora y coordinadora de proyectos se ha focalizado principalmente en derechos de acceso al agua, gobernanza del agua, gestión
local del agua y el territorio. Este recorrido me ha permitido conocer de cerca las diversas formas en que las comunidades rurales gestionan el agua tanto para uso doméstico como para riego.
Espero poder colaborar como co - moderadora dinamizando y fortaleciendo la participación de Latino América y el Caribe en estos espacios. Así pues, les invito a tener una participación más activa en beneficio de todos, compartiendo experiencias, aprendizajes y logros para aprender unos de otros, aprovechando al máximo los servicios y oportunidades que ofrece SuSanA.
Para cualquier consulta o iniciativa pueden contactarme al correo electrónico
elka@aguatuya.org
.
Un saludo a la comunidad de SuSanA
Elka
Elka Villarroel
SuSanA Latinoamerica Forum Moderator
AGUATUYA (SKATFoundation financial support SIRWASH 2023)
Calle Nicolás Ortiz no.33 (a media cuadra de la Av. Calampampa)
Tel (591) 4 424 2164Casilla 6264
Cochabamba – Bolivia
Síguenos:
www.susana.org/en/mailinglist-latinoamerica
www.aguatuya.org
www.facebook.com/aguatuya
Dear All:
I am pleased to inform you that since January 2023 I am the new co-moderator of the Forum supporting the SuSanA LAC chapter led by Lourdes Valenzuela from Agua Tuya. Skat Foundation hires Aguatuya to carry out the tasks as moderators of the SuSanA Latin America forum and achieve actions to strengthen the South-South exchange through a community of practice and networks, as part of the SIRWASH Program. This collaboration is planned until November of this year with a workload of three days a month.
SIRWASH'sinterest is to emphasize rural water and sanitation in LAC and encourage South-South exchange due to the similarity of problems and challenges. RWSN (Rural Water and Sanitation Network) is also an important contributor to this initiative as its Director Sean Furey points out in this
post
 on the SuSanA Forum.
I am based in Bolivia, where I have been working on water issues for more than 15 years. I am Agronomist with a Master's Degree in Environment and Sustainable Development with a specialization in Integral Water Resources Management (IWRM). My work experience as a researcher and project coordinator has focused mainly on water access rights, water governance, local management of water and territory. This trail has allowed me to learn about the various ways in which rural communities manage water for both domestic use and irrigation.
I hope to be able to collaborate as a co-moderator, revitalizing and strengthening the participation of Latin America and the Caribbean in this network. Therefore, I invite you to have a more active participation for the benefit of all, sharing experiences, and achievements to learn from each other, making the most of the services and opportunities that SuSanA offers.
For any questions or initiatives, you can contact me at
elka@aguatuya.org
.
Greetings to the SuSanA community
Elka
The following user(s) like this post:
secretariat
You need to login to reply
Meet our SuSanA Forum Moderators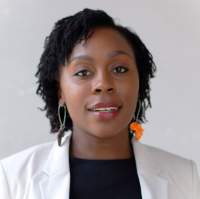 03 Mar 2023 11:06
#34282
by

Chaiwe
Dear All,

We (the SuSanA Forum Moderation Team) agreed to start this thread to familiarise users with the forum moderation team, particularly because we now have new moderators that have recently joined us. 

As one of the longest-serving moderators (2.5 years +), I am pleased to re-introduce myself to you. I am a water and sanitation specialist currently based in Lusaka (Zambia), with over 10 years of experience in the water and sanitation sector. I have a keen interest in innovative solutions for water and sanitation improvement in developing countries on the African continent that take into consideration cross-sectoral (Agriculture, Climate change, Public Health) and inclusive approaches (Women and Young people) in dealing with WASH challenges. 

My last 3 sector engagements include:
1.  Technical Advisory support to the Climate-friendly Sanitation (CFS) Project implemented by the Deutsche Gesellschaft für Internationale Zusammenarbeit (GIZ) in Lusaka to 'The Lusaka Sanitation Programme (LSP)'.  My support was centred around the development of on-site sanitation (OSS) and faecal sludge management (FSM) innovative approaches. I also focused on knowledge management and improving collaborative efforts between stakeholders in the sanitation sector in Zambia, and in relation to neighbouring countries.

2. WASH specialist/ consultancy support to the African Development Bank-2021 WASH work program in Zambia. Spearheaded Cooperating Partner (CP)engagement and WASH sector collaboration with AfDB as the lead sector cooperating partner and sector troika lead for 2021. Facilitated CP sector input in national policy and program development (the 8th National Development Plan, Joint Water Sector Review (JWSR) ). Led sector engagement with the government of Zambia.

3. Currently I am CEO and founder of CaDev_Capacity Development. CaDev is a Zambian social enterprise and consultancy focused on capacity development through training, coaching, technical support/ advice and knowledge management. We aim to empower local people and organisations by strengthening their capacities in various specialisations and unlocking or scaling their innovations. In that way, they become a highly valued resource for local and international businesses and  organisations in addressing social challenges within key social sectors of focus.

 I am passionate about moderating the SuSanA Forum, as I get to not only share and contribute to the insightful discussions, but I also remain up to speed with recent sector knowledge and trends. I am committed to ensuring that the voices of women and local experts from the African continent are heard and shared through this platform and i support the forum's efforts in boosting the experience of its members in knowledge and information sharing.

Regards,
Chaiwe
SuSanA Forum Moderator
Skat Foundation (With financial support by GIZ and SIRWASH up to November 2023)

Chaiwe Mushauko-Sanderse BSc. NRM, MPH
Independent consultant located in Lusaka, Zambia
Emails:

This email address is being protected from spambots. You need JavaScript enabled to view it.

,

This email address is being protected from spambots. You need JavaScript enabled to view it.



LinkedIn: www.linkedin.com/in/chaiwe-mushauko-sanderse-21709129/
Twitter: @ChaiweSanderse


The following user(s) like this post:
secretariat
You need to login to reply
Time to create page: 0.222 seconds