WG1 meeting (capacity development) on Tuesday 27 August, 2 to 4 pm at the Stockholm World Water Week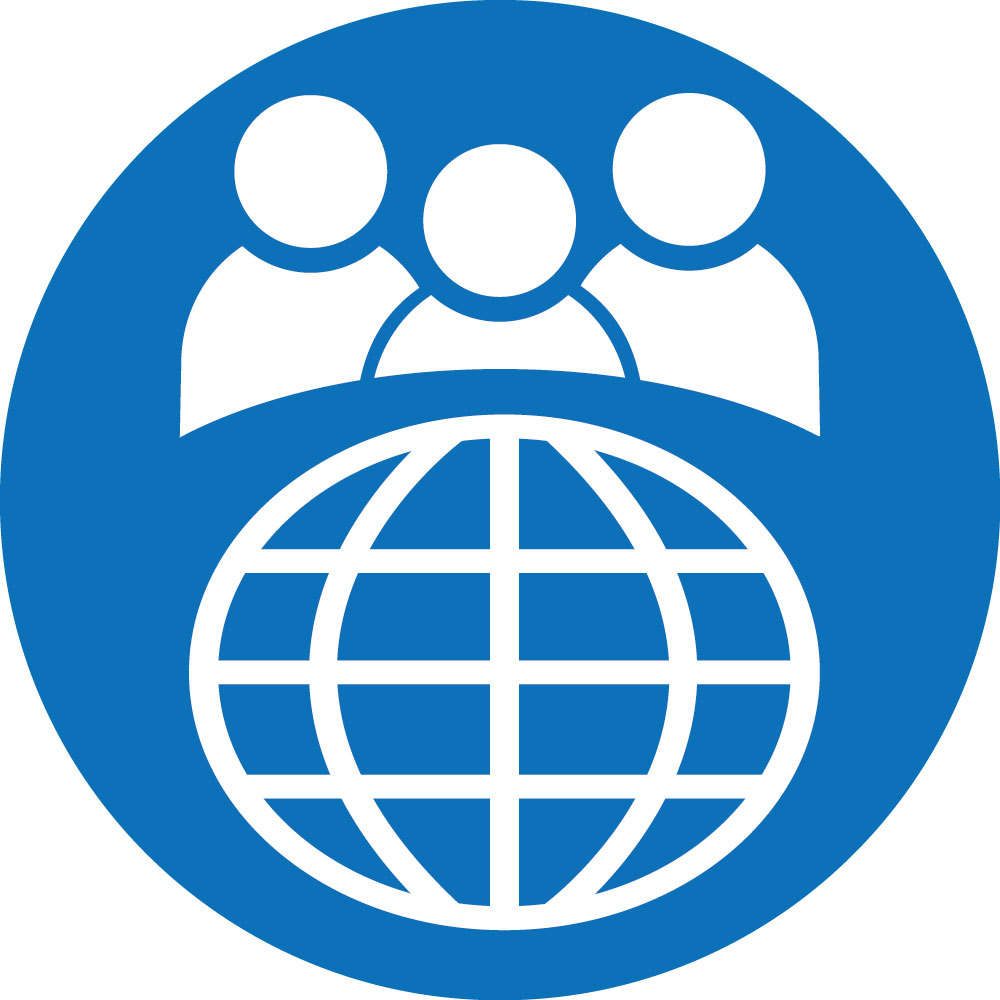 WG1 meeting (capactity development) on Tuesday 27. August 2 to 4 pm at the Stockholm World Water Week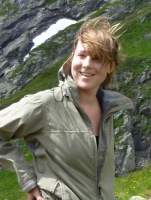 29 Jul 2019 10:06
#27903
by

dorothee.spuhler
Dear all
This is an invitation to the next
capacity development meeting (WG1) of the Sustainable Sanitation Alliance (SuSanA) on Tuesday 27. August 2 to 4 pm
at Quality Hotel Globe (2 minutes from the venue of the Stockholm World Water Week).
The aim of the meeting is to provide a platform for capacity developers and people that are interested in capacity development to network and discuss.
There will be a first part where you can present your latest capacity development projects, programs, or challenges - including success stories, failures, and lessons learned. We would also like to discuss the update of the
factsheet of working group 1
(last updated in 2012).
In case you would like to present or if you have any other topic suggestion for the meeting
, please post them on the forum or contact:
This email address is being protected from spambots. You need JavaScript enabled to view it.
,
This email address is being protected from spambots. You need JavaScript enabled to view it.
, and
This email address is being protected from spambots. You need JavaScript enabled to view it.
.
As a preparation for the factsheet update, please have a look also on following documents:
•
Factsheet of working group 1
(Spuhler et al. 2012)
•
SuSanA's contribution to the Agenda 2030 - WG1 position paper
(final draft for comments, read the Forum discussion
herehere
)
•
Sustainable sanitation and the SDGs: interlinkages and opportunities
If you are going to be in Stockholm and are interested in or dealing with capacity development – please join and register here !
Dorothee (Eawag), Laura (CAWST), and Franzi (secretariat)
***Details:***
When:
Tuesday 27 August from 2 pm – 4 pm
Where:
Quality Hotel Globe (2 minutes from SWWW venue)
Registration:
https://www.susana.org/en/registration-28th-susana-meeting
Draft agenda:
1. Part 1: Inputs from attendees - Who is doing what with whom related to Capacity Development
2. Networking break
3. Part 2: Update of the SuSanA WG 1 Factsheet (incl. update the Capacity Development Actors Map)
---
WG1 Co-lead
Working with Sustainable Sanitation and Water Management (SSWM): www.sswm.info
Currently doing research on generating sanitation system options for urban planners and quantifying mass flows for a broad range of options considering novel technologies as an input into decision-making: www.tinyurl.com/eawag-grasp


This email address is being protected from spambots. You need JavaScript enabled to view it.

/

This email address is being protected from spambots. You need JavaScript enabled to view it.
You need to login to reply
Re: REQUEST FOR INVITATION AND VISA SUPPORT LETTERS
29 Jul 2019 18:28
#27904
by

kingzolog2019
Dear Dorothee, Greetings from Ghana, My Name is Mr. Abass Hamza, am registered to participate in the Stockholm meeting together with Mr. Sualisu Abubakari from AID4Girls. We would be glad if you could kindly provide us with Invitation and Visa Support Letters to enable us apply for visa as soon as possible. We have both registered via the link provided in the email that has been sent to us. Hope to hear from you soon. Regards,Abass
You need to login to reply
Re: [WG1] WG1 meeting (capactity development) on Tuesday 27. August 2 to 4 pm at the Stockholm World Water Week (
30 Jul 2019 07:19
#27909
by

BEDEMIR
Merci pour l'invitation. Je viens de me faire enregistrer. je bien faire une présentation. Mais elle serait en français et j'aimerais savoir cela serait pris en compte et même savoir si la rencontre serait exclusivement en anglais.
Bonne réception dans l'espoir d'une réponse.
Denis Ngonian Kouakou
Conseiller de la Mutualité & œuvres Sociales en Milieu Scolaire
B.P. 84 Soubré République de Côte d'Ivoire
Directeur Exécutif ONG BEDEMIR
Siège: petit marché 01 rue Okrouyo face boulangerie du Gabon
www.bedemir.org
E-mail:
This email address is being protected from spambots. You need JavaScript enabled to view it.
/
This email address is being protected from spambots. You need JavaScript enabled to view it.
www.facebook.com/profile.php?id=100012740672053&sk
skype: denis n'gonian kouakou
+++++++++
Translation by Google Translate:
Thanks for the invitation. I have just registered. I make a presentation. But it would be in French and I would like to know that would be taken into account and even know if the meeting would be exclusively in English.
Good reception in the hope of an answer.
You need to login to reply
Re: [WG1] WG1 meeting (capactity development) on Tuesday 27. August 2 to 4 pm at the Stockholm World Water Week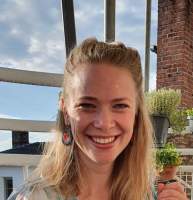 31 Jul 2019 09:49
#27913
by

FranziskaVolk
Hi Dorothee and all,
yesterday I stumbled upon a list and priorization from the SuSanA Core Group Meeting in January 2017. In a Brainstorming Exercise Core group members could suggest topics and activities for all 13 WGs and then "vote" for them by putting stickers next to the activities they consider most important. This list could be revisited in drafting the agenda and/or during the meeting.
It can be found for all other WGs here:
https://www.susana.org/files/20170116_meeting-minutes-SuSanA-Core-Group.pdf
Working Group 1: Capacity Development

Topic (Votes)
How to communicate with and involve the "wastewater" sector on sustainable sanitation? (6)
Building capacities of businesses and entrepreneurs (3)
Vocational training (2)
Identify capacity gaps for different categories of SuSanA members/partners and developing work plans on how to address these (2)
Strengthening civil society, particularly human rights and implications for practice (1)
WASH and Nutrition (1)
Consider different levels of capacity development (from the individual to institutional) (0)
Best regards,
Franziska
---
Sustainable Sanitation Alliance (SuSanA)
Secretariat
Located at Deutsche Gesellschaft fuer Internationale Zusammenarbeit (GIZ) GmbH, Eschborn, Germany
You need to login to reply
Re: [WG1] WG1 meeting (capactity development) on Tuesday 27. August 2 to 4 pm at the Stockholm World Water Week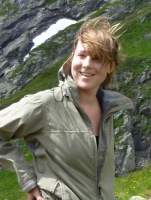 31 Jul 2019 10:19
#27914
by

dorothee.spuhler
Thank you Franziska for digging this out.
I have a few similar lists from past meeting with "hot topics" for the WG. But personally, I would like to focus on the factsheet. Some of these "hot topics" could also be taken up in a paragraph of our new factsheet?
Personally my favorite topic is and has always been:
"how to monitor and evaluate impact of capacity development"
which is very much linked to this discussion:
forum.susana.org/10-announcements-regard...impact-on-sanitation
Cheers, Dorothee
---
WG1 Co-lead
Working with Sustainable Sanitation and Water Management (SSWM): www.sswm.info
Currently doing research on generating sanitation system options for urban planners and quantifying mass flows for a broad range of options considering novel technologies as an input into decision-making: www.tinyurl.com/eawag-grasp


This email address is being protected from spambots. You need JavaScript enabled to view it.

/

This email address is being protected from spambots. You need JavaScript enabled to view it.
You need to login to reply
Time to create page: 1.003 seconds