Failure to publish a special issue on failures - due to unfair position regarding open access fee waivers for International Journal of Environmental Research and Public Health
8295 views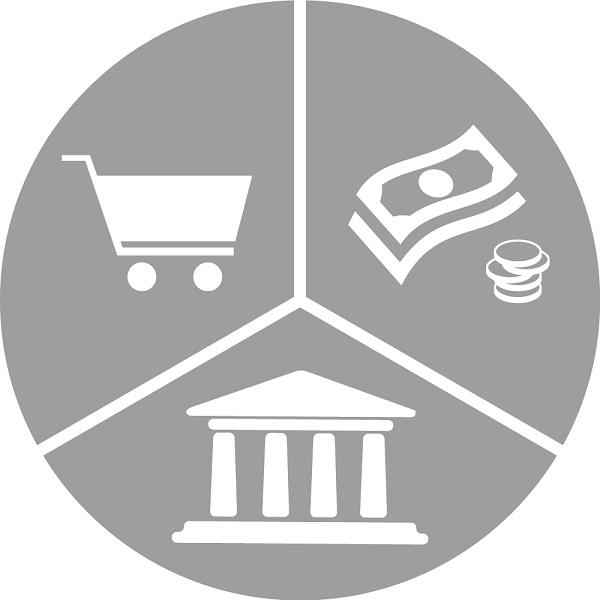 Re: Failure to publish a special issue on failures - due to unfair position regarding open access fee waivers for International Journal of Environmental Research and Public Health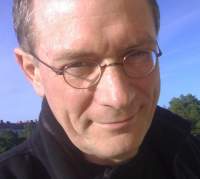 14 Oct 2020 18:15
#30992
by

arno
Good to see that MDPI sent an apology. Guest editors of MDPI journals usually are given a budget in a special issue to allow for ca 4 free papers (or even more with partial subsidy) and this would accommodate the costs for several authors from developing  countries. So I would ask the guest editor what happened here. 
In my experience with MDPI as both author and guest editor, I find their business approach refreshing and an absolutely necessary development in order to compete with and disarm the established monopoly publishing companies dominated by Elsevier, Springer, Wiley, and Taylor & Francis. MDPI's central objective is to create global open access and charge authors a reasonable fee for this to happen. The monopoly publishing companies have a different objective and that is to keep the whole business of academic publishing under tight lock and key and control access with paywalls. But their main activity is to provide selected access through secret negotiated mega contracts with each of the universities mainly in the "North".
These companies are by far the real predators. 
Think about this: most research and universities are financed with public funds. But the publications coming out of the universities are controlled by these monopoly companies that have little interest in providing open access. After taking control of the copyright of the publicly funded published research, they then charge the university libraries 100s of millions of dollars (in secret contracts) to provide online access to the same university staff generating the work. If one wishes to publish with open access, the additional charge rates can be over 3000 Euros. MDPI on the other hand, charges about half these rates and provides a further reduced rate for member organizations (
www.mdpi.com/ioap
;
www.mdpi.com/apc#discounts_apc
). The result is open access without paywalls and no mega contracts with the publisher.  
The quality of the referee work by MDPI is no better or worse than the established publishing companies. MDPI when compared to the larger companies has a more efficient and disciplined publications management system (and staff) for the referee work, in order to often decrease turn around times. 
For those who want more details, here are some stories about the established companies and what some universities are doing to free themselves from the clasps of the closed access system. 
Harvard is protesting
www.theguardian.com/science/2012/apr/24/...al-publishers-prices
New Zealand has discovered what the costs are
theconversation.com/universities-spend-m...unded-research-88392
Stockholm Univ promotes publishing in solely open access journals with page charges covered centrally (after having dropped the contract with Elsevier)
www.su.se/english/library/about-us/press...-how-you-do-1.398317
How much do the big monopoly operators charge the universities to keep access closed?
www.quora.com/What-is-the-annual-subscri...-scientific-journals
www.pnas.org/content/pnas/111/26/9425.full.pdf
Regards
Arno Rosemarin PhD
Stockholm Environment Institute


This email address is being protected from spambots. You need JavaScript enabled to view it.


www.sei.org
www.ecosanres.org

You need to login to reply
Re: Failure to publish a special issue on failures - due to unfair position regarding open access fee waivers for International Journal of Environmental Research and Public Health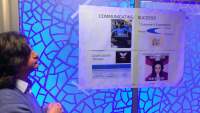 22 Jun 2020 08:36
#30145
by

dietvorst
Hi Elisabeth,
Regarding your question about fees charged by MDPI., I refer you to a thorough overview of their very lucrative business model by Dan Brockington: 
An Open Letter to MDPI publishing
,  4 Dec 2019.
MDPI 's entry in Wikipedia has
a long section on controversies
, of  which the one mentioned in this thread has been added.  Of special interest is this quote:  "The National Publication Committee of Norway stated that they shared Fosso's and Nøland's concerns over MDPI and described it as a "borderline publisher" that "deftly makes sure not to fall in the 'predatory publisher' category" and that "superficially meets the criteria" for level 1 status, and noted that Norway will introduce a new "level X" for questionable publishers in 2020". 
One of MDPI's questionable practices  is to "spam"  authors to become Guest Editors of a special issue of one of their journals, as described by  prof Mats Widgren in his blog "
More on MDPI: Strange antics from LAND
",  13 Apr 2020.
Kind regards,
Cor
Cor Dietvorst
Information Manager
Programme Officer | IRC
+31 70 304 4014 |

This email address is being protected from spambots. You need JavaScript enabled to view it.

| www.ircwash.org
Skype cor.dietvorst | Twitter @dietvorst
The following user(s) like this post:
Elisabeth
You need to login to reply
Re: Failure to publish a special issue on failures - due to unfair position regarding open access fee waivers for International Journal of Environmental Research and Public Health
18 Jun 2020 06:03
#30114
by

Elisabeth
Very bad indeed. Fortunately, thanks to Dani's twitter shit storm (pardon the pun), the journal in question has issued an apology and written on Twitter on 16 June:
MDPI@MDPIOpenAccess · We sincerely apologize for this embarrassing situation. We have started an internal investigation to find out what happened here and take actions accordingly. When featured papers are invited by the Guest Editors, our only condition to waive them should be good quality papers.
MDPI = Multidisciplinary Digital Publishing Institute. Academic #OpenAccess #Publishing since 1996.
IJERPH = International Journal of #Environmental Research and Public Health, #IJERPH, is a scholarly peer-reviewed #OpenAccess journal. Published by @MDPIopenaccess
Then there is also the problem with "predatory journals":
Predatory publishing, sometimes called write-only publishing[1][2] or deceptive publishing,[3] is an exploitive academic publishing business model that involves charging publication fees to authors without checking articles for quality and legitimacy and without providing the other editorial and publishing services that legitimate academic journals provide, whether open access or not. They are regarded as predatory because scholars are tricked into publishing with them, although some authors may be aware that the journal is poor quality or even fraudulent.[a] New scholars from developing countries are said to be especially at risk of being misled by predatory publishers.[5][6] According to one study, 60% of articles published in predatory journals receive no citations over the five-year period following publication.[7][8]
Source:
en.wikipedia.org/wiki/Predatory_publishing
Just out of interest: how much are the fees for open access publishing in this journal? Is it in the order of 1000-2000 Euros?
(I am glad I am no longer an academic and don't have to worry about the pressures of publishing in peer-reviewed journals anymore.

)
Regards,
Elisabeth
You need to login to reply
Re: Failure to publish a special issue on failures - due to unfair position regarding open access fee waivers for International Journal of Environmental Research and Public Health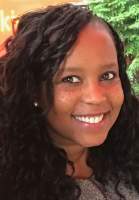 17 Jun 2020 22:39
#30109
by

Doreen
Der Paresh,

Thanks for sharing this.

Dissapointed but not surprised. Its high time we start having such conversations within this platform regarding the explicit imbalance that exists within our sector. We need to stop the deliberate silencing of researchers from low and middle income countries.

Great that the sector colleagues mentioned in your post stood up for what is right.

Best regards.
Doreen Mbalo

GIZ Sustainable Sanitation Programme
Policy Advisor in Bonn, Germany
Deutsche Gesellschaft für Internationale Zusammenarbeit (GIZ) GmbH
E

This email address is being protected from spambots. You need JavaScript enabled to view it.
You need to login to reply
Failure to publish a special issue on failures - due to unfair position regarding open access fee waivers for International Journal of Environmental Research and Public Health
16 Jun 2020 19:01
#30099
by

paresh
Dear all,
This concerns the larger issues in publishing  practices but very relevant for our forum. Also since it involves some of the well known and respected WASH researchers (FSM Fail team including Dr Dani Barrington, Dr Esther Shaylor and Dr Rebecca Sindall) who chose to stand their ground against the mighty publishers.  
Came across this twitter
thread
this
piece
by @FSM_Fail which explains their position regarding waiving off open access publishing fees of authors from the Global South instead of established researchers from developed countries who are more likely to have resources to publish open access. This was regarding a special issue of IJERH on 'Learning from failures in environmental and public health research'. MDPI, the publisher insisted that researchers from developed countries have resources for research (therefore likely to write better that will get the journal more attention) while the FSM fail team insisted that the special issue demanded voices from the South to be heard and therefore they be given priority for fee waivers. 
Their piece and twitter thread makes some very relevant and important points. (I also recall a tweet referring to Black Lives Matter movement, but can't locate it now) I urge members interested in open access publishing and decolonising knowledge to read both the items. 
Having heard many stories of researchers from the global North getting their field work done from local researchers without adequate recognition and as a researcher from the global South, I am happy  and thank the FSM Fail team for choosing to stand by  fellow researchers from the global South. 
Regards
paresh
Paresh Chhajed-Picha
Researcher at Indian Institute of Technology - Bombay, India


This email address is being protected from spambots. You need JavaScript enabled to view it.

Twitter: @Sparsh85
Wikipedia: Sparsh85

Co-moderator of this discussion forum

The following user(s) like this post:
Elisabeth
You need to login to reply
Time to create page: 0.227 seconds
DONATE HERE