Webinars series: Sanitation and hygiene throughout and beyond the COVID-19 pandemic (17 and 31 August 2021; 11 am UK time)
1181 views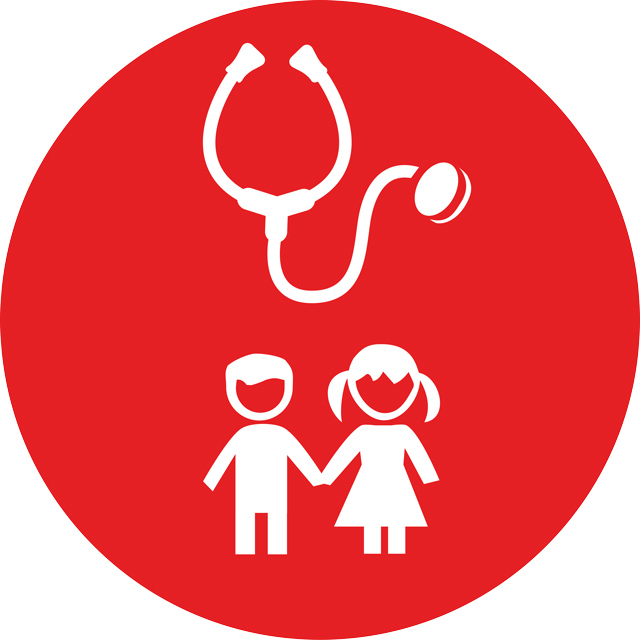 Webinars series: Sanitation and hygiene throughout and beyond the COVID-19 pandemic (17 and 31 August 2021; 11 am UK time)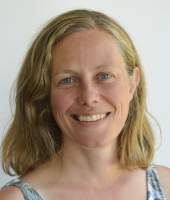 10 Aug 2021 18:06
#32605
by

ElaineMercer
The Sanitation Learning Hub and UNICEF are hosting a webinar series looking at ways programmes have overcome unforeseen challenges to continue to improve access to sanitation during and after the pandemic.
The webinar series aims to provide practical ideas for the sector to progress towards SDG 6.2 in a changing world. Speakers will present practical examples of initiatives which have continued pursuing long-term sanitation and hygiene objectives during the pandemic, and will discuss successes, setbacks and adaptations.
We will also reflect on the longer-term impact of the COVID-19 pandemic on how we plan, implement and monitor sanitation programming.
Practical details:
The webinars will take place on 17 and 31 August 2021, at 11am UK time.
The webinars will be in English.
Each webinar (90 minutes) starts with a short introduction of the series and the hosts, followed by three or four 10-minute presentations with facilitated questions and answers. The second part of the webinar,  building on the key aspects emerging from the presentations and the Q&A, encourages the speakers to reflect and elaborate more broadly on how their experiences link up to the webinar main theme, and on transferable learnings and implications in the short and long terms.
Webinar recordings will be made available on our YouTube channel shortly afterwards.
Click here to register for the webinars on Zoom
Webinar 1: Working with governments and utilities throughout the pandemic
. 17 August 2021 – 11am UK Time
In this webinar on 17th August, the focus is on continuing collaboration with and support to local governments in sanitation and hygiene during the pandemic, and on the evolution of this in different contexts. The webinar aims to generate debate and reflections about how to ensure continuity of sanitation and hygiene in times of crises, while adapting approaches to cope with emerging challenges, so that local governments and utilities provide improved services and are better equipped for future crises.
Sanivation, from Kenya, discuss partnering with local utilities for sanitation services in semi-rural settings, in a context where the pandemic has impacted sanitation demand/supply dynamics. Examples are emergency response plans integrated in utilities' business planning, mapping of sanitation-related Covid-19 hotspots, and monitoring continuity of handwashing behaviours.
UNICEF India talk about assistance to rural local governments in three States, and how this has evolved during the pandemic. This includes adjusting capacity development approaches and contents for sanitation leadership, and adapting ODF monitoring systems, while the influx of migrant workers returning from urban centres increased the pressure on sanitation systems.
Gather in Madagascar partner with urban authorities and utilities, supporting them in data gathering and utilisation in planning and provision of sanitation services. They discuss how, prompted by the pandemic, they have redirected resources towards local staffing, supported local decision making more thoroughly, introduced agile programming, and coped with budgetary uncertainty.
Webinar 2: Sanitation, hygiene and the new normal
. 31 August 2021 – 11am UK Time
This webinar focuses on how sanitation and hygiene programmes have adapted to respond to the new needs and constraints of the pandemic. While some of these changes will be temporary, some are here to stay: hence the "new normal". The webinar aims to flesh out changes in sanitation and hygiene approaches that have a potential to become part of future programming, as they can help towards longer-term goals and priorities beyond the pandemic.
The Covid-19 Hygiene Hub / LSHTM provide a brief overview of evidence on the links between sanitation and Covid-19 infection pathways, with an emphasis on aspects that sanitation programmes may need to integrate in a post-pandemic future.
UNICEF Mozambique discuss their experience of testing and scaling up adaptations of the CLTS approach (particularly the "triggering" phase) to foster continuity of ODF programmes during pandemic-related community gathering restrictions. These adaptations were documented in a Covid-19 triggering package, part of which is likely to inform post-pandemic sanitation
programming.
One Drop in Guatemala describe their work with isolated indigenous communities, and the role of well-established local networks of stakeholders to promote sanitation continuity during the pandemic. Taking stock of the challenges of hard-to-reach communities, they share the thinking this generates to inform future sanitation programmes.
PSI in India discuss the use of tele-counselling to stay in touch with rural communities and monitor their uptake of sanitation during lockdown periods. They talk about the adoption of this model by State authorities and reflect on how blending face-to-face interactions with remote follow-up may become part of regular sanitation promotion.
Click here to register for the webinars on Zoom
Elaine Mercer
Communications and Networking Officer
The Sanitation Learning Hub
The Institute of Development Studies
sanitationlearninghub.org/
The following user(s) like this post:
Chaiwe
You need to login to reply
Re: Webinars series: Sanitation and hygiene throughout and beyond the COVID-19 pandemic (17 and 31 August 2021; 11 am UK time)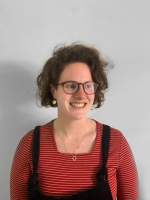 23 Aug 2021 14:33
#32656
by

awebbslh
Hi everyone, 
Thanks to everyone who attended our first webinar on Tuesday last week! We hope you found it useful.
For those that didn't make it, you can catch up here: 
There were some questions we didn't have time to address, including:
Has your organisation or programme adapted their Theory of Change during the pandemic, for instance by identifying new actors or factors or result chains?   

How did you go about monitoring and sustaining sanitation outcomes during the pandemic, e.g. the ODF status?

Can you elaborate on the role of shared or public sanitation in your context during the pandemic? 

Have you observed any changes in the ability or willingness to pay for sanitation services, indemand / supply dynamics, or in sanitation value chains?

Can you tell us more about whether health and safety of sanitation workers has been an issue during the pandemic: if yes, how was it addressed?
Do you have the answers or any thoughts? Post any comments below. 
Don't forget - we'd love to see you at the next webinar on Tuesday 31st August 11am UK Time on 'Sanitation, hygiene and the new normal.' We'll be hearing from the Hygiene Hub, UNICEF Mozambque, One Drop (Guatemala) and PSI in India. 
If you haven't registered yet, you can do so here: 
https://us02web.zoom.us/webinar/register/WN_BRIy3nEcSdWJvxIRkEFlKw

Thanks and see you on Tuesday!
Alice
Alice Webb
Communications and Impact Officer
The Sanitation Learning Hub at the Institute of Development Studies
You need to login to reply
Re: Webinars series: Sanitation and hygiene throughout and beyond the COVID-19 pandemic (17 and 31 August 2021; 11 am UK time)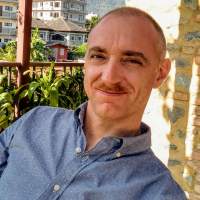 25 Aug 2021 16:39
#32668
by

gmm
Hello all,
Thank you again for taking part in the webinar on 17 August, and hope to see you all on Tuesday 31 August as well. 
In addition to the questions above, another talking point is about hygiene: Is the increased focus on handwashing a temporary or lasting change? In retrospect, was the emphasis on handwashing observed in the early months of the pandemic fully justified? Have the sanitation/hygiene links evolved during the pandemic? 
Gian M.        
Gian Melloni
Development and WASH specialist
Research Officer at the Sanitation Learning Hub, Institute of Development Studies


You need to login to reply
Re: Webinars series: Sanitation and hygiene throughout and beyond the COVID-19 pandemic (17 and 31 August 2021; 11 am UK time)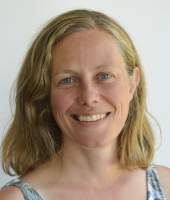 12 Oct 2021 16:45
#32861
by

ElaineMercer
Elaine Mercer
Communications and Networking Officer
The Sanitation Learning Hub
The Institute of Development Studies
sanitationlearninghub.org/
You need to login to reply
Time to create page: 0.226 seconds
DONATE HERE