WASH Responses to Covid-19. Adapting interventions to mitigate infections. (GIZ webinar summary)
1621 views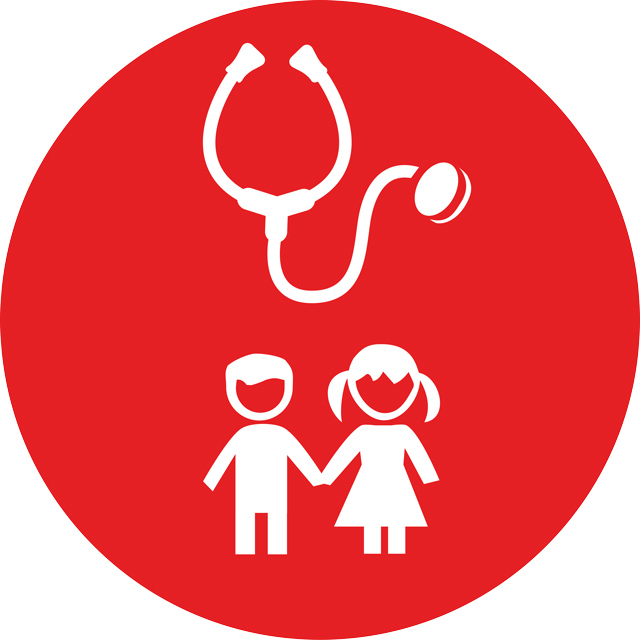 WASH Responses to Covid-19. Adapting interventions to mitigate infections. (GIZ webinar summary)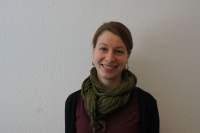 19 Aug 2020 11:31
#30532
by

annetempel
Dear colleagues,
as part of the Water Week for Development, GIZ and the Hygiene Hub will be hosting the session "WASH responses to Covid-19. Adapting interventions to mitigate infections."
The session will take placeon Thursday, 27 August , 10.30-11.30h(CEST).
The current as well as previous pandemics such as Ebola have shown that safe hygiene in terms of
infrastructure and behavior is key to both preventing infection and mitigating
the spread of viral and bacterial diseases.


Apart from handwashing,what can the WASH sector offer in response to a pandemic disease?




 


The Hygiene Hub help sactors in low- and middle-income countries to rapidly share, design, and adapt
evidence-based hygiene interventions to combat COVID-19. After an update on the
learnings and challenges of the sector in the fight against the disease, the
session will focus on how GIZ has reacted to the crisis: the GIZ Reform of the

water sector in Zambia II programme as well as the GIZ Sanitation for Millions
(Jordan) programme will outline how they are implementing additional measures
to mitigate the impacts of COVID 19. This will be followed by a moderated
Q&A session
To join the session usethe following link:
Join Microsoft Teams Meeting
Registration: Participants can register
here
. The event code is: WATER4ALL
See flyer attached.
This attachment is hidden for guests.
Please log in or register to see it.
[/color]
Best regards,
Anne
GIZ Sustainable Sanitation Programme
Division for Climate Change, Environment & Infrastructure




This message has an attachment file.
Please log in or register to see it.
You need to login to reply
Re: WASH Responses to Covid-19. Adapting interventions to mitigate infections. (GIZ webinar summary)
02 Sep 2020 12:21
#30668
by

SusannaKeim
WW4D - WASH Responses to COVID-19: Adapting Interventions to Mitigate Infections
Host: GIZ Sanitation for Millions, GIZ Sustainable Sanitation Programme
Co-convener: GIZ Reform of the water sector in Zambia II, Hygiene Hub
Schedule:
10:30   Introduction (Arne Panesar, GIZ)
10:35   Global Response to COVID-19 (Robert Dreibelbis, Hygiene Hub)
10:50   Learnings from the COVID-19 Response in Zambia (Nora Chansa Idonije, GIZ)
11:00   Learnings from the COVID-19 Response in Jordan (Jumana Alayed, GIZ)
11:10   Moderated Discussion
11:25   Wrap-Up and Closing Words
Key Messages:
Although the immediate measures to combat the Covid-19 pandemic are important – such as the
establishment of hand-washing facilities; going forward we need to increase our efforts to build strong institutions, proper regulations and functioning processes to ensure water and sanitation services are available to all and to
protect water and sanitation workers and their customers.
To achieve long-term behaviour changes, generally educating people about COVID-19 is not enough. Instead, one
must address their motivations, emotions and specific living conditions which affect to what degree they are willing and able to apply hygiene behaviour. In this regard, there exists no "one size fits all" approach, the varying
determinants for the hygiene behaviour of each specific target group have to be taken into account.
Religious leaders and social media channels are tried and tested amplifiers for messages on preventive
hygiene.
Summary:
1. Intro (Arne Panesar, GIZ Sustainable Sanitation Programme)
Immediate response measures such as handwashing and PPE are crucial but can only contribute to long-term changes if we address the broader picture and continue to do groundwork in the WASH sector.
The COVID-19 response is a political priority for the BMZ: The first part of its response is a financial package
over one billion EUR to support measures such as food production, stabilizing liquidity and WASH activities. The second part of the response is the intersectoral One Health approach as new guiding principle, recognizing that human health cannot be achieved without taking into account its interdependence with environmental health and other sectors.
 
2. Global Response (Robert Dreibelbis, Hygiene Hub)
The COVID-19 Hygiene Hub is a broadpartnership of primarily research-oriented organizations, who work to support hygiene interventions to combat the Coronavirus.
Hygiene has a long tradition in public health, which means for the COVID response that on the one hand we deal with a topic with a high level of exposure in the population, on the other hand we can build on the large bodies of knowledge that already exist in the sector.
A main challenge is that in the longterm, simply educating people does not necessarily lead to behaviour change. Although the short-term effects are strong, there comes a point when people become saturated of the bulk of messages and stop applying them to their behaviour, as was the case in the early stages of the pandemic.               -> In order to get lasting behaviour change, we need to address barriers hindering hygiene behaviour and consider new key moments and target populations, such as the nursing staff for elderly people.                                                     -> There is no "one size fits all"approach, since each target group has different determinants affecting to what
degree they are willing and able to apply hygiene behaviour.                                                                                                      -> Changing hygiene behaviour is a process, not a one-time event or intervention.
[*]Infrastructure is crucial: Without an enabling environment with access to soap and water, no response strategy can work. To achieve this, it is important to coordinate with local authorities.                                                                                -> Options to save water in case of water scarcity, such as the use of grey water, and adaptation measures in case of
soap scarcity (any type of soap, including soapy water, is helpful) are an important part of this.
[/*]
[*]The use of visual nudges, cues and triggers to foster behaviours has proven to be very successful, as has tapping
into the motivations and emotions of the target group (e.g. wanting to protect children or linking hand hygiene to mutual respect as it was done in Nigeria). Making the pandemic more personal by sharing personal stories of individuals also has often been more effective than general and abstract information.
[/*][*]In is necessary to address WASH beyond the household, taking into account schools, health centres, prisons and other locations as well as public spaces where people gather, entrances to buildings and spaces where food is prepared or eaten. This requires the development of new systems for monitoring, support and providing access to safe hygiene activities.  
[/*][/list]3. Learnings from Zambia (Nora Chansa Idonije, GIZ Reform of the water sector in Zambia II):
The programme has a volume of 11 million EUR, is currently running from 2019 to 2022 and operates in the North of Zambia and in Lusaka.
Regarding their COVID-19 response, the programme has three main focus areas: readiness of utility staff (provision of knowledge and access to hygiene to the employees and operators), awareness raising campaigns in the communities and ensuring continued access to safe drinking water and sanitation despite the crisis and its challenges.                                                                                                                                                                                                    -> Their achievements in this include training of water kiosk operators on COVID-19 related hygiene measures, provision of material for water testing, installation and filling of water tanks, training of 200 staff members on COVID-19 related rules, provision of IT equipment to management staff for efficient work in the home office, and the COVID-19 related outreach and related awareness campaigns.                                                                                           -> They work with a variety of different actors, including the Lusaka Water Supply and Sanitation Company (LWSSC), the Lusaka City Council and Lusaka District WASH Public Health Committee to implement measures aimed at strengthening public health, and the Ministry of Higher Education and Technical Education as well as the Ministry of Water Development, Sanitation and Environmental Protection.
4. Learnings from Jordan (Jumana Alayed, GIZ Sanitation for Millions Jordan):
Sanitation for Millions Jordan works closely with religious actors, since those are trusted by the people, have a
wide outreach and are able to mobilize, motivate and promote behaviour change.                                                             -> An example for this are the Muftis, who are respected as advice providers in the public. For this reason, Sanitation for Millions cooperated with the religious state department Dar al-Ifta to produce an episode for the department's popular weekly TV show, in which a Mufti talked about WASH and hygiene and their relation to Islamic belief. Purification and cleanliness are important topics in the Qur'an, and framing hygiene behaviour as a way to gain Allah's approval was met with a very positive response from the audience.                                                        -> Although religious actors may differ throughout the countries, the idea of cooperating with them and using religious value systems to frame messages is applicable in many contexts and therefore serves as a best practice.
[*]Since the aforementioned TV show is mostly watched by elderly people, the programme used a different approach to target the youth: On the Dar al-Ifta Facebook account, they held a contest where the participants had to answer 10 questions on WASH and hygiene in Islam presented by a Mufti in short videos. The necessary information was provided in a guidebook on hygiene developed by Sanitation for Millions, which was available to download.
[/*][*]Using media such as the TV and Facebookalso proved to be a very efficient way to reach people in a lockdown situation.
[/*][/list]
You need to login to reply
Time to create page: 0.249 seconds