Water, Sanitation and Hygiene in times of COVID-19 (CPR-thePrint Partnership) - a series of articles examining WASH in COVID-19 in India
272 views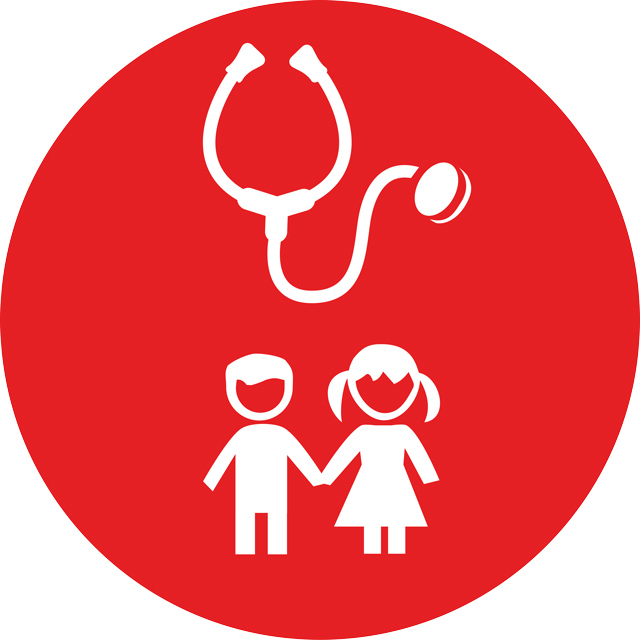 Water, Sanitation and Hygiene in times of COVID-19 (CPR-thePrint Partnership) - a series of articles examining WASH in COVID-19 in India
01 May 2020 14:09
#29699
by

SCIFIsanitation
Water, Sanitation and Hygiene in times of COVID-19
Safely managed Water, Sanitation and Hygiene (WASH) services underpin the importance of decentralised pandemic strategies for prevention and protection of human health. The nationwide lockdown exasperates the need for these services across the country. The
Scaling City Institutions for India (SCI-FI)
initiative at CPR partnered with ThePrint India to bring you a series of articles examining WASH in COVID-19:  
·      
[READ]:
Handwashing to stop coronavirus — 78% of toilets in Mumbai slums lack reliable water supply
Highly dense settlements with a low density of services, slums possess unique vulnerabilities to  COVID-19. The government must initiate emergency action, through an expansive reading of the Disaster Management Act, 2005, to proactively and compassionately arrest public health risks in these settlements.  
·      
[READ]:
Handwashing is a luxury — govt should give soaps to urban poor during the Covid-19 crisis
The spread of COVID-19 in high-density vulnerable settlements like slums bears adverse implications for both the city- and nation-wide struggle against the pandemic. Learning from past disasters and mega events alike, the governments must provide emergency water and assistance in slums to avoid a 'notified disaster' from turning into a 'multi-dimensional public health emergency'.  
·      
[READ]:
India is fighting Covid-19 like Liberia fought the Ebola outbreak
This piece acknowledges that communities act as the critical point of contact for collectivising the concerns, mobilising the resources and responding to pandemic crisis like COVID-19 at the local level. In that light, local leadership through community
based organisations (CBOs) and local governance institutions have a big role to play to strategise efforts and initiate measures such as decentralised care, isolation and physical distancing to contain the spread and importantly, providing services, food and shelter to migrants.  
·      
[READ]:
From unpaid domestic care work to menstrual hygiene – Covid's double whammy for Indian women
Gender inequities during disasters and pandemics are often more pronounced as women shoulder the bulk of workload related to 'care roles'. The piece illustrates how the outbreak of COVID-19 and subsequent lockdown has increased domestic chores (of fetching water, cleaning, washing, disposing solid waste) and caring responsibilities (particularly of caring for children and ill family members) for women. To address this, there is a need to develop gender-responsive strategies based on gender analysis to mitigate social and economic impacts of COVID-19.  
·      
[READ]:
YouTube, FB should counter rumours, provide information on food and shelter in Covid times
With increased penetration of smartphones and affordable internet packs, use of digital media has increased manifold, especially among the economically weaker section of the society. This piece centres around leveraging available information about usage and choices of digital platforms to design effective communication strategies for reaching the underserved, contain misinformation and enable behavioural changes necessary in fighting this pandemic.  
·      
[READ]:
Job loss, rent and exodus — Covid-19 crisis tells us migrants need housing security
The residential vulnerability is exacerbated by the lack of supply of well-serviced urban rental housing and remains an under-addressed component in housing policy. Unless we all target resolving the housing needs of the migrants in our cities, the phenomenon of exodus will emerge and re-emerge during crisis situations like the ongoing coronavirus pandemic.  
·      
[READ]:
Covid crisis has exposed gaps in urban Swachh Bharat Mission. It must be revamped
It is more important now than ever tore-envision and course-correct urban India's sanitation efforts vis-a-vis Swachh Bharat Mission–Urban (SBM-U) and Atal Mission for Rejuvenation and Urban Transformation (AMRUT). To address the sanitation vulnerabilities exposed by the COVID-19 crisis, the government must improve basic shared infrastructure and hygiene, expand waste treatment and protect sanitation workers.  
The articles are a part of CPR and 
ThePrint India
 series based on
SCI-FI's
research on water and sanitation. Read all the articles in the series here:
https://bit.ly/2YbN5kp
Stay Safe,
The SCI-FI Team
SCI-FI (Scaling City Institutions for India) program at the Centre for Policy Research is currently working on urban sanitation.

The following user(s) like this post:
MarcusErridge
You need to login to reply
Re: Water, Sanitation and Hygiene in times of COVID-19 (CPR-thePrint Partnership) - a series of articles examining WASH in COVID-19 in India
01 Jun 2020 20:10
#29978
by

paresh
Dear All,
Just wanted to bring to attention this important series of articles concerning WASH during this pandemic.  
The last piece in the list shared in previous post, titled
C
ovid crisis has exposed gaps in urban Swachh Bharat Mission. It must be revamped
 is particularly relevant considering earlier
discussion
regarding the focus and quality of infrastructure built under the Swachh Bharat Mission,
updates
and future of the program, and on-going discussions surrounding COVID-19.  The following paragraph captures what the authors suggest needs to be done
The Narendra Modi government must revisit and restructure Swachh Bharat Mission–Urban (SBM-U) to address sanitation vulnerabilities underscored through Covid-19 by (i) improving basic shared infrastructure and hygiene, (ii) expanding waste treatment and (iii) protecting sanitation workers.
The first piece in that list titled 
Hand washing to stop coronavirus — 78% of toilets in Mumbai slums lack reliable water supply
expands on point (i) in the above para. As water and sanitation are accessed through shared infrastructure, it limits slum-dwellers ability to practice frequent and proper handwashing as the per capita availability of water is also much lower. To add an update; Dharavi, the largest slum settlement in Mumbai, has also emerged as one of the biggest hotspots of COVID-19 in the country's financial capital (see this recent
news report
)
Regards
paresh
Paresh Chhajed-Picha
Researcher at Indian Institute of Technology - Bombay, India


This email address is being protected from spambots. You need JavaScript enabled to view it.

Twitter: @Sparsh85
Wikipedia: Sparsh85

Co-moderator of this discussion forum
(Under internship contract with Skat Foundation funded by WSSCC)
You need to login to reply
Time to create page: 0.260 seconds