COVID & WASH practical guides and resources
6131 views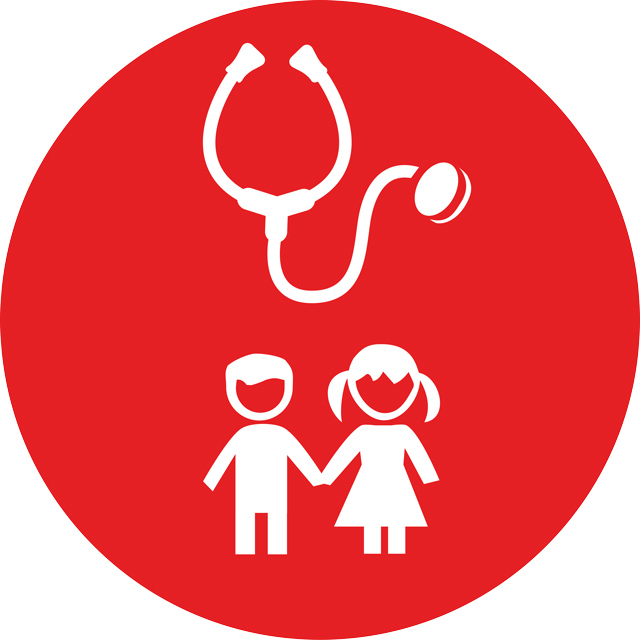 Re: COVID India Urban Sanitation Resources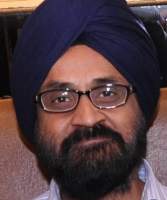 22 Apr 2020 18:51
#29613
by

depinder
Depinder Kapur is a senior Development and WASH expert and is currently leading the Sanitation Capacity Building Platform of National Institute of Urban Affairs in New Delhi. He has worked with AKRSP, SPWD, CARE(Director NRM), Oxfam(Program & Advocacy Director), WaterAid India(Country Head) and WSSCC(National Coordinator). Also has 5 years of work experience as a consultant with UNICEF, FAO, WSSCC, FES and World Bank. Principal Trustee of India WASH Forum and part of a Citizens Initiative on Right to Water and Sanitation. Also worked with Ministry of Urban Development for the Clean India Mission and member of the 12th Five year Plan Working Group on Water and Sanitation.


The following user(s) like this post:
christoph
,
SeanFurey
You need to login to reply
Re: 'No Chance for Corona' – a comic book and video to help young people (WASH United and Welthungerhilfe)
23 Apr 2020 10:07
#29620
by

inajurga
To help address this, we from WASH United teamed up with Welthungerhilfe to create 'No Chance for Corona' – a comic book and video to help young people aged 10-14 understand what coronavirus is, why their daily routines have been disrupted, and what they should do to protect themselves and those they care about. Our story centres on Amina, Oliver, Tara and Akachi, four  friends who – like millions of children – are not allowed to play  outside. Through discussing coronavirus and COVID-19, they explore the topic in a child-friendly way and inspire other kids  become real-life corona superheroes!
The comic is available for free download as a PDF and it has been translated into English, French, Spanish and
German already, and 20 more language versions are coming soon.
Download the comic and video here:
https://www.welthungerhilfe.org/coronavirus-comic/


The following user(s) like this post:
rblyth
You need to login to reply
Machrine Birungi is a communications professional, award winning news reporter, writer, and journalist, with a passion for telling stories that help people make informed decisions. She is currently a social media analyst at the Water Supply and Sanitation Collaborative Council in Geneva.

Less

Posts: 30
Likes received: 14
Re: COVID-19: WSSCC Programming and Guidance Brief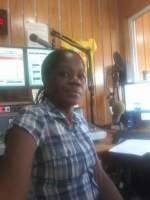 04 May 2020 16:54
#29724
by

Mbirungi
Dear SuSanA colleagues, 
I would like to share with you another good resource from the
Water Supply and Sanitation Collaborative Council - WSSCC
. The resource titled Covid-19 information and guidance for programmes is intended to provide the latest information on COVID-19 and offer practical guidance.
The COVID-19 pandemic has affected all countries where WSSCC has ongoing Global Sanitation Fund-supported programmes and National Coordinators. Programming has been directed to national prevention efforts. WSSCC has compiled what we view as the most useful information and practical guidance at this point, alongside a wider set of resources and some of the good practices gathered from our country partners. Note that evidence and guidance for best practices are continually emerging, and that countries differ in the extent and nature of their COVID-19 responses. The guidance contained in this briefing note is not exhaustive but will be updated to reflect the latest information available. Always consult with your national health authorities for the latest guidance in your area.
Content Summary.

What is COVID-19 and how it is spread
Guidance for handwashing including when hands should be washed, effective materials, water quality and facility feature
Guidance for cleaning sanitation facilities
Guidance on other preventative measures including avoiding face touching, social distancing, cleaning and wearing face masks
Guidance for prevention outreach including good programming practices, campaign design, behaviour change approaches for communities, health care facilities and schools and considerations for Menstrual Health and Hygiene (MHH) programming and people who may be disadvantaged
The full report 
here
 
Machrine Birungi
Communications Analyst/ Social media
LinkedIn Profile: bit.ly/2yoThea
You need to login to reply
Re: Prevent COVID-19's cascading impacts: lessons from DefeatDD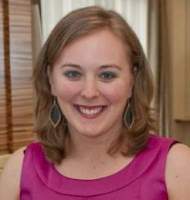 08 May 2020 19:36
#29773
by

Hope
Dear Friends,
Could COVID-19 be a catalyst to break the cycle of infectious disease and poverty?  
During this unprecedented globalcrisis, the Defeat Diarrheal Disease Initiative's (DefeatDD's) priority continues to be the children at greatest risk of COVID-19's cascading impacts: sluggish supply chains, disrupted immunization coverage, overwhelmed health systems, and  worsening economies.  
But in this threat, we see an opportunity to reaffirm the need for better access to basic health tools, such as routine immunization and hygiene access. Using lessons learned over the past decades as a foundation, we can carry communities through COVID-19 and beyond.   
DefeatDD has compiled advocacy resources
that highlight the ways policymakers can protect communities against COVID-19 and children against the ongoing scourge of diseases like diarrhea and typhoid.  
We hope you'll consider sharing the campaign page using our tweet below, or using the Twitter button next to each resource to share a
pre-populated tweet about it:  
Could #COVID19 be a catalyst to break the cycle of infectious disease and poverty? Explore and share insights from @DefeatDD:
https://www.defeatdd.org/campaign/prevent-covid-19s-cascading-impacts-lessons-defeatdd
#DefeatDD  
Would you like us to include a COVID-19 petition, framework, or policy that relates to improved child health?
Reach out to Hope Randall at
hrandall@path.org
.  
Thanks and stay well!
Team DefeatDD
Hope Randall
Digital Communications Officer
PATH
Address: 455 Massachusetts Avenue NW, Suite 1000, Washington, DC 20001 USA
Tel: 202-822-0033
Web: www.defeatDD.org
Email:

This email address is being protected from spambots. You need JavaScript enabled to view it.
You need to login to reply
Re: COVID & WASH practical guides and resources
15 May 2020 17:28
#29837
by

campbelldb
Dear Coleagues:
Below is an excerpt from the latest issue of Water Current on WASH & COVID-19 and the complete issue is on the
Globalwaters.org
website:
This second special issue of Water Currents contains links to recent key websites as well as studies and reports that discuss the water, sanitation, and hygiene (WASH)–related aspects of COVID-19 and updates the March 26, 2020, 
Water Currents
 on COVID-19. The provision of safe WASH conditions is essential to protecting human health during all infectious disease outbreaks, including the COVID-19 pandemic. Across the globe, USAID is supporting countries affected by COVID-19. Among USAID's priority approaches is the provision of emergency WASH services and supplies, and long-term support to maintain continuity of WASH services. The recently published 
Water, Sanitation, and Hygiene (WASH): Strategic Approach to COVID-19 Response
 (see first entry below) provides a comprehensive overview of USAID's whole of Agency approach to WASH within the context of COVID-19. 
This issue contains recent studies and resources on COVID-19 and handwashing, menstrual hygiene management, humanitarian issues, and other topics.
Overviews
USAID Water, Sanitation, and Hygiene (WASH): Strategic Approach to COVID-19 Response
. 
USAID
, April 17, 2020. This document provides a comprehensive overview of USAID's strategic approaches to WASH within the context of COVID-19 across health, emergency, and longer term recovery programming.
Water for the World's Response to COVID-19
. 
USAID
, May 2020. Access to WASH services is a crucial pillar of USAID's response to COVID-19. This fact sheet outlines how the Agency is adapting ongoing Water for the World programs to provide emergency assistance, mitigate the economic impact of COVID-19, protect progress, and speed recovery.
Water, Sanitation, Hygiene, and Waste Management for the COVID-19 Virus: Interim Guidance
. April 2020. This guidance was originally published in March 2020. This first update provides details on hand hygiene, sanitation, protecting WASH workers, and supporting the continuation and strengthening of WASH services, especially in underserved areas.
Monitoring and Mitigating the Secondary Impacts of the Coronavirus Disease (COVID-19) Pandemic on WASH Services Availability and Access
. 
UNICEF
, March 2020. This document details potential secondary impacts of the COVID-19 pandemic, methods to monitor them, and measures to contain them in a WASH–specific context.
COVID-19 Faecal-Oral Transmission: Are We Asking the Right Questions?
Science of the Total Environment
, August 2020. Recently, the SARS-CoV-2 virus has been detected in stools and sewage, which has raised a hypothesis on the fecal-oral transmission of the disease. The confirmation of this hypothesis could lead to far-reaching consequences for public health and for pandemic control strategies.
As Lockdowns Lift, New Hazards Lurk in the Water
. 
Nature
, April 2020. As some areas start to rescind their lockdowns, water experts are raising the alarm on the risks associated with stagnant water in unused buildings, which can harbor infectious bacteria and heavy metals.
Link to the complete issue - 
https://www.globalwaters.org/resources/assets/water-currents-wash-covid-19-update-may-14-2020

Dan Campbell
USAID Water Communications and Knowledge Management Project
ECODIT
1901 N. Moore St, Suite 1004
Arlington, VA 22209
Email:

This email address is being protected from spambots. You need JavaScript enabled to view it.
You need to login to reply
Re: Campaign for raising awareness on COVID-19 for the vulnerable communities in cities in Uttar Pradesh, India
02 Jun 2020 18:18
#29991
by

rahulmankotia
COVID-19 has impacted lives across the world. It has particularly impacted vulnerable communities living in low-income settlements. Sanitation workers handling waste from containment zone are highly vulnerable to this disease. 
Centre for Science and Environment (CSE) - Programme Support Unit - Department of Urban Development (Govt. of Uttar Pradesh, India) launched an awareness campaign to raise awareness on good practices to prevent COVID-19. The first phase of the campaign was launched between 26th May to 31st May 2020 in cities of Lucknow, Bijnor and Chunar. The awareness generation involved activities including painting and slogan writing and audio, visual messaging through mass media like mobile vans audio messages, wall paintings etc. Social media was used extensively during the campaign and posters were launched in each city.
Stakeholders were engaged through City Sanitation Task Force meetings in the cities. The CSTFs include elected representatives, local Civil Society Organizations, local media etc   
The major focus of the campaign revolved around the training and orientations of sanitation worker for health and safety during COVID-19. This included virtual trainings of master trainers, on-field orientations of sanitation in small batches to ensure all protocols related to COVID-19 are followed.
https://www.cseindia.org/state-training-for-master-trainers-10124
https://www.cseindia.org/orientation-of-sanitation-workers-for-covid-19-in-lucknow-10164
More updates to follow.....
The Repository of COVID-19 resources contains Guidelines, Advisories, Best Practices and Communication Collateral for COVID-19 reponse:
https://www.cseindia.org/reorganizing-the-repository-of-covid-19-resources-10103
https://www.cseindia.org/communication-collaterals-for-covid-19-10106
Some videos developed during the campaign:
You need to login to reply
Re: Repository of COVID-19 Resources: Guidelines, Advisories and Communication Material
02 Jun 2020 18:54
#29992
by

rahulmankotia
You need to login to reply
Time to create page: 0.232 seconds