Small-scale on-site treatment of fecal matter: comparison of treatments for resource recovery and sanitization (new publication)
207 views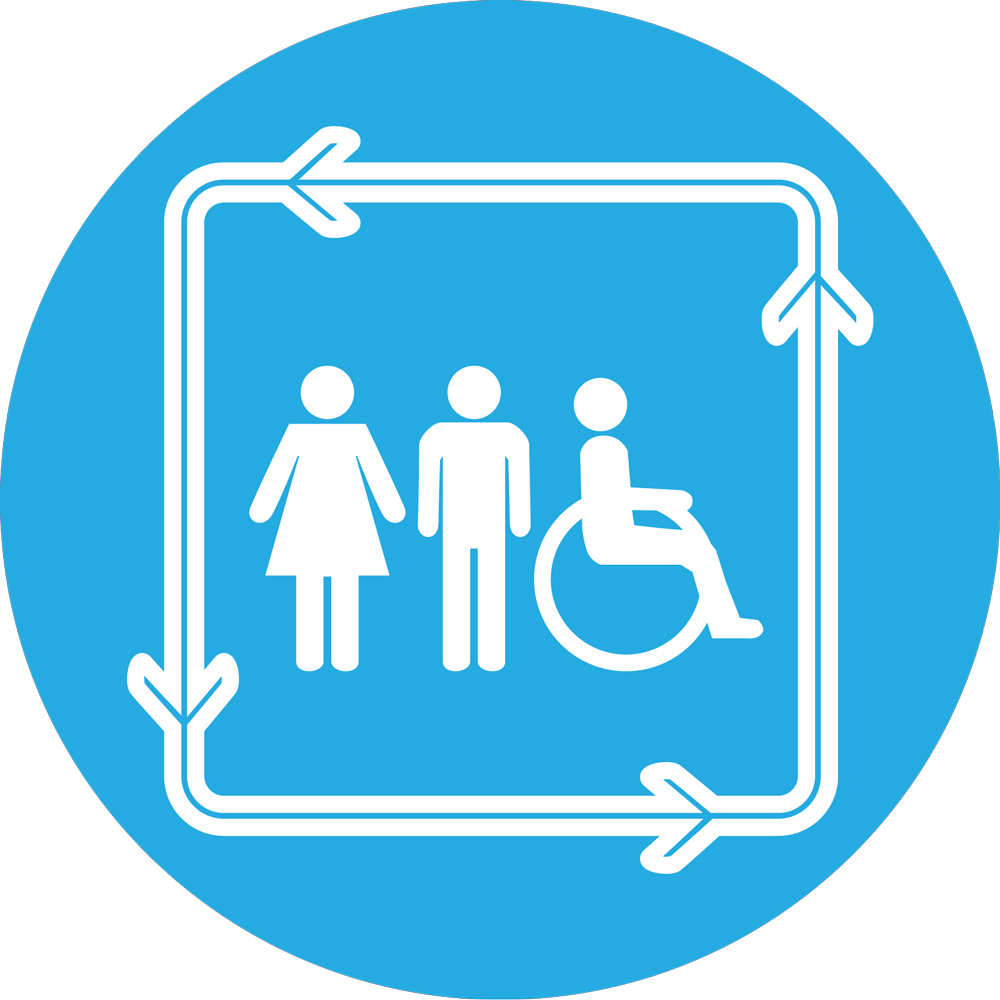 Small-scale on-site treatment of fecal matter: comparison of treatments for resource recovery and sanitization (new publication)
30 May 2021 12:54
#32265
by

mdoneva
Hi, 
I am working on my Ph.D. project about dry sanitation systems and the utilization of the product in agriculture. Together with my co-authors we have published a paper that might be interesting for the SuSanA members and I am happy to share it here: 
Small-scale on-site treatment of fecal matter: comparison of treatments for resource recovery and sanitization
link.springer.com/article/10.1007/s11356-021-12911-z
In the reported study, we examined treatment options for resource recovery from excreta from dry toilets. We conducted a lab-scale comparison on the effect of ambient temperatures on small-scale composting and examined lactic acid fermentation and vermicomposting as alternative treatments with a specific focus on the fate of pharmaceutical residues.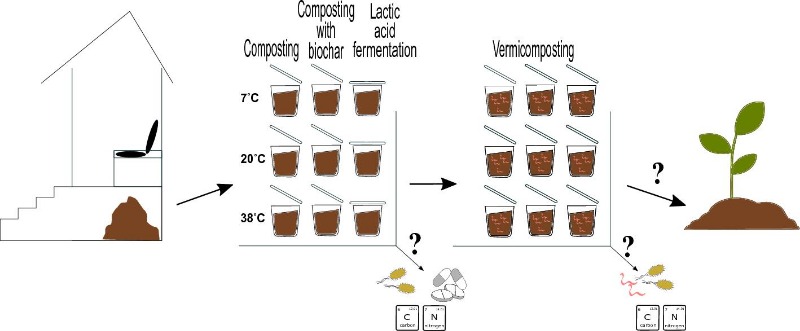 This attachment is hidden for guests.
Please log in or register to see it.
Kind regards
Mariya Kelova
Stipendiant / PhD candidate
Faculty of Environmental Sciences and Natural Resource Management,
Norwegian University of Life Science (NMBU), 
www.nmbu.no
You need to login to reply
Re: Small-scale on-site treatment of fecal matter: comparison of treatments for resource recovery and sanitization (new publication)
21 Jun 2021 05:00
#32395
by

Elisabeth
Dear Mariya,
Thank you for sharing results of your PhD project in this way! Tell us more about your project; are you already close to the end?
I am copying below the conclusions from your paper, so that this thread can be more easily be found with keyword searches in future:
Our investigation compared composting of fecal matter with lactic acid fermentation under three different temperatures. Ambient temperature had a significant effect on the composting process and the quality of the resulting material. At 7°C, composting was less active, which resulted in limited transformation and material with high numbers of fecal indicators and pharmaceuticals. At 20°C, composting was more active, and the outcome was a more stabilized material with lower numbers of fecal indicators and more efficient reduction in concentrations of a variety of pharmaceutical compounds. At 38°C, the composting process resulted in the most stabilized and sanitized material. The addition of ~ vol. 5% biochar to the composting did not yield significant differences in the measured parameters. While the active composting at 20°C and 38°C yielded more stabilized material with less E. coli and pharmaceuticals, lactic acid fermentation was comparatively successful in reducing the number of E. coli at 7°C. The lactic acid fermentation, however, was not assessed with respect to lactic acid production and retained acidity, which limited the comparison with composting. The secondary treatment with vermicomposting resulted in further maturation and stabilization of the material in all treatments, and it was particularly beneficial in reducing E. coli numbers and transforming the substrates for the treatments that were previously composted at lower temperatures, i.e., 7°C and 20°C.

The results of our investigation highlight the limitations of composting at low temperature and how other treatments as lactic acid fermentation or vermicomposting can be a valuable alternative, particularly when composting is not successful. Therefore, depending on the local conditions, possibilities, and desired qualities of the end product, different alternatives for resource recovery can be considered. Sustainable utilization of the resources from on-site sanitation treatment of human excreta will also depend on expanding the knowledge on the nutrient values in these treatment products and how they can be best utilized in the local agroecosystems.
Regards,
Elisabeth
You need to login to reply
Time to create page: 0.326 seconds