Progress with the Crabtrap-A Trash Removal Tool
3521 views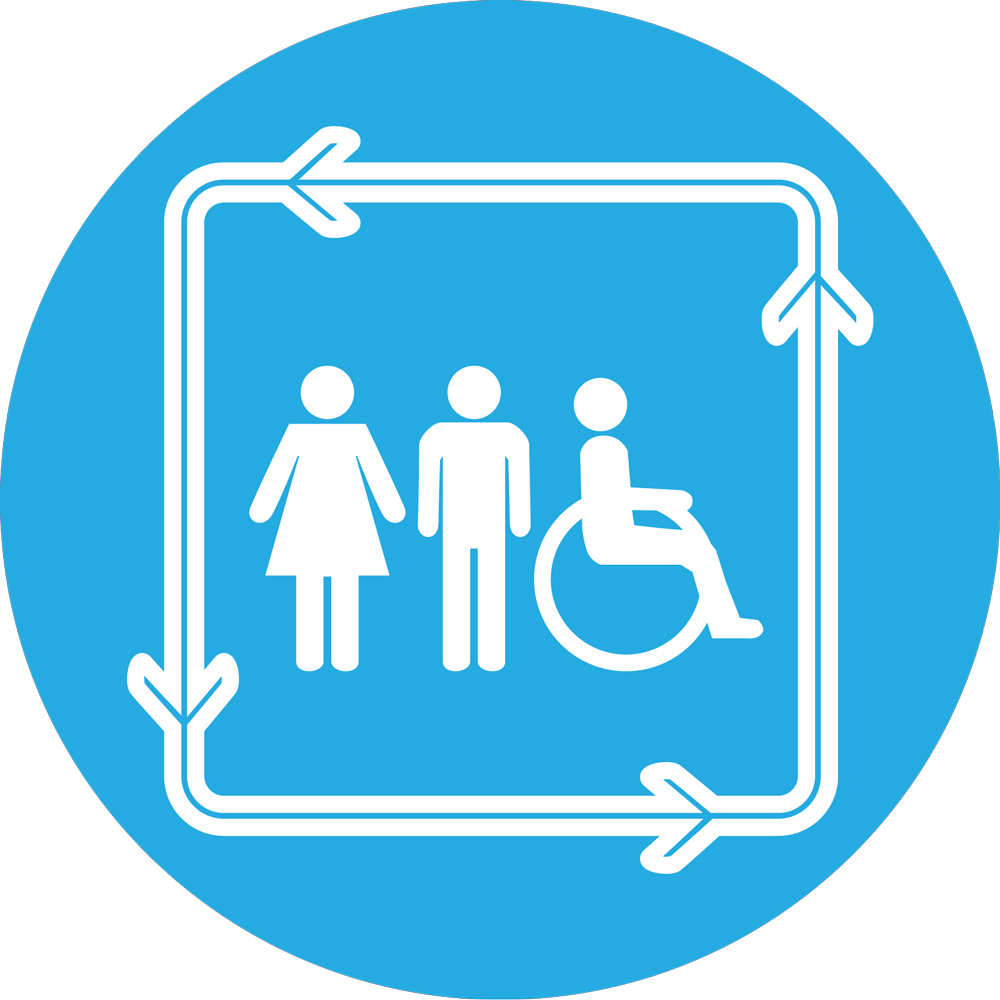 Progress with the Crabtrap-A Trash Removal Tool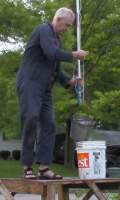 03 Feb 2018 19:51
#23947
by

dandreatta
About 8 months ago I posted that some students working under my direction had developed a trash clearing tool that seemed to work well. That tool has now been developed further and tested in Malawi and Kenya. A video of the device is at:
It's main unique feature is that it's good at picking up both the soft bits of trash, the rags, bags, and plastic sheets, and the hard bits, the bottles and such. It would be used before a Gulper or vacuum system is used to get the actual sludge.
It is basically a pivoting tray on a handle, with mesh on the tray. The name "Crabtrap" was invented by the students, since the device looks like it could actually be used to fish for crabs (with the right bait, of course). The tray is big enough to pick up bottles, but small enough to go down through the smallest reasonable size drop hole, about 8 cm by 12 cm is the minimum.
The device works with small or large drop holes, deep or shallow pits, thin or thick sludge. A manual with details of the Crabtrap and tips on how to build one is given below.
Thanks,
Dale Andreatta, Ph.D., P.E.
This email address is being protected from spambots. You need JavaScript enabled to view it.
This attachment is hidden for guests.
Please log in or register to see it.
Dale Andreatta, Ph.D., P.E.
Mechanical Engineer
This message has an attachment file.
Please log in or register to see it.
You need to login to reply
Re: Progress with the Crabtrap-A Trash Removal Tool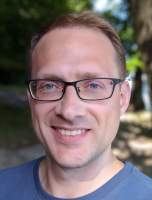 04 Feb 2018 09:11
#23950
by

JKMakowka
Seems like a cool device, but as discussed
here
, it is probably more of an academic exercise in what could be done, while discounting for the larger overall problem.
In the end it seems to me like no amount of incremental innovations like this will actually solve this issue, and in most cases it is probably better to just seal a pit that has been used for years as a solid waste dump and construct a new toilet. Hopefully then with a different design that either treats faeces as another solid-waste issue (container-based sanitation) or prevents larger objects entering (flush toilet with p-trap).
You need to login to reply
Re: Progress with the Crabtrap-A Trash Removal Tool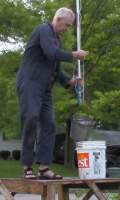 07 Feb 2018 19:48
#23990
by

dandreatta
My field experience is very limited, but it is my understanding that in places with high population densities, digging another pit is not an option. In any case, there seems to be a wide variety of conditions in the world, with a wide variety of solutions. In Mzuzu, Malawi, were most of my recent trip to Africa happened, they have Gulpers and vacuum trucks, both of which work well, but for the trash. (I'm a little unclear what happens when vacuum trucks try to pump trash. Is it that the trash clogs the hose on the way in, or that you can't get the trash out when you want to empty the truck?) In the pits I saw the trash was soft stuff, for which a hook would work OK, but the crabtrap handles both soft and hard trash. If you use the crabtrap correctly, it is pretty tidy to work with.

Dale
Dale Andreatta, Ph.D., P.E.
Mechanical Engineer
You need to login to reply
Time to create page: 0.229 seconds
DONATE HERE