Modified treadle pump (pit pump) prototype - peddle powered gulper modification (Malawi)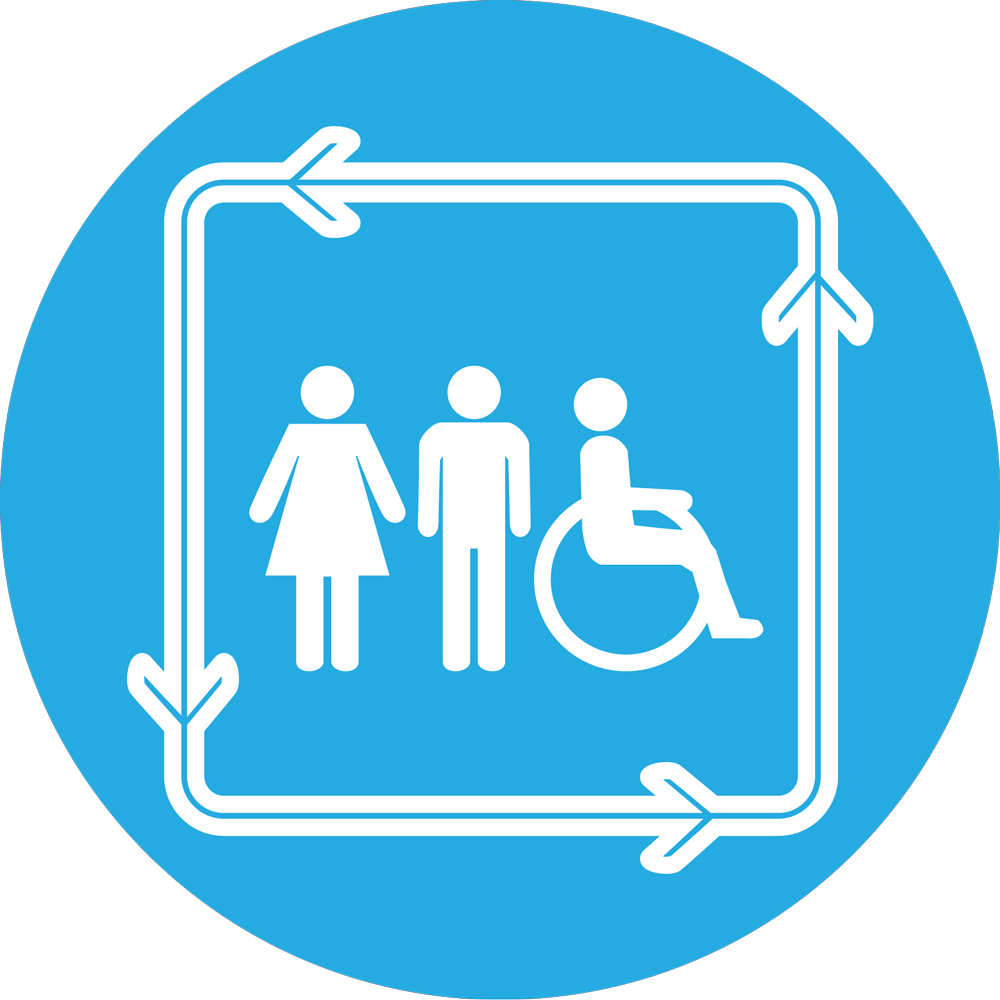 Re: Modified treadle pump (pit pump) prototype - peddle powered gulper modification (Malawi)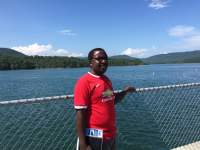 24 Feb 2016 12:51
#17175
by

willychipeta
Hi Andrew,
Thanks for asking a about the technology development. And again sorry for the short reply last time. Just got caught up with things that i failed to come back to you with an appropriate response.
Modification of the pedal powered treadle pump failed. Therefore moved on to explore the modification of a pedal powered gulper pump.
The modified pedal powered gulper design comprises of a pedal propelled mechanism using a motorbike chain and crank connected to a flywheel (diameter 600mm). When pedaled motions are imitated the flywheel enables up and down strokes of a connecter handle that attaches to handles at the top of the gulper inside the pit latrine. This phase was fabricated at Mainga Engineering work shop at a cost of USD$406 within Mzuzu City.
A summary of testing results for the pedal powered Gulper design and other research work is attached for your review.
This attachment is hidden for guests.
Please log in or register to see it.
This message has an attachment file.
Please log in or register to see it.
You need to login to reply
Re: Research update and next steps (four phases of design and testing for the modified Gulper in Mzuzu, Malawi)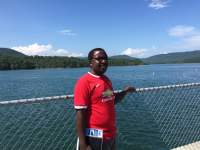 25 Nov 2016 12:10
#19648
by

willychipeta
Greetings to All,

We have wrapped up four phases of design and testing for the modified Gulper here in Mzuzu, Malawi. Major findings included that it was difficult to make it low cost as our targets, and still be able to pump sludge with a high volume of trash. I am currently wrapping up the MSc in Sanitation Degree at Mzuzu University.

The intellectual property developed under the project and any possible revenue distribution is covered under the Water Research Commission policy of our project.

We are working on a publication outlining our design and testing approach. We will post is on the forum when it is available. If you are interested in continuing work on the low cost pit latrine emptying technology, please drop us a note offline.

Warm regards,

Willy Chipeta.
You need to login to reply
Re: Designing local solutions for emptying pit latrines in low-income urban settlements (Malawi)
08 Mar 2017 03:58
#20770
by

rochelleholm
Note by moderator: This thread is related to this research project:
forum.susana.org/component/kunena/99-fae...ty-and-policy-issues
+++++++++++++
Please checkout our newest publication under the "Solutions for Pit Desludging and Subsequent Sludge Management in Low Income Urban Settlement in Malawi" project with support from the Water Research Commission of South Africa.
Designing local solutions for emptying pit latrines in low-income urban settlements (Malawi)
by W.C. Chipeta, R.H. Holm, J.F. Kamanula, W.E. Mtonga and F.L. de los Reyes III
Physics and Chemistry of the Earth, Parts A/B/C
dx.doi.org/10.1016/j.pce.2017.02.012
Abstract
A lack of effective options in local technology poses challenges when onsite household sanitation facilities are eventually filled to capacity in unplanned settlement areas within Mzuzu City, located in northern Malawi. Vacuum trucks currently dominate the market but focus on emptying septic tanks in the more easily accessible planned settlement areas, rather than servicing the pit latrines common in unplanned settlement areas. As a result, households in the unplanned settlement areas within Mzuzu rely primarily on manual pit emptying (i.e., shoveling by hand) or digging a new pit latrine. These practices have associated health risks and are limited by space constraints. This research focused on filling the technological gap through the design, development, and testing of a pedal powered modified Gulper pump using locally available materials and fabrication. A modified pedal powered Gulper technology was developed and demonstrated to be capable of lifting fecal sludge from a depth of 1.5 m with a mean flow rate of 0.00058 m3/s. If the trash content was low, a typical pit latrine with a volume of 1–4 m3 could be emptied within 1–2 h. Based on the findings in our research Phase IV, the pedal powered Gulper modification is promising as a potential emptying technology for lined pit latrines in unplanned settlement areas. The success rate of the technology is about 17% (5 out 30 sampled lined pit latrines were successful) and reflects the difficulty in finding a single technology that can work well in all types of pit latrines with varying contents. We note that cost should not be the only design criteria and acknowledge the challenge of handling trash in pit latrines.
To help you access the full article, it is open access, please visit
www.sciencedirect.com/science/article/pii/S1474706516300523
.
---
Rochelle Holm, Ph.D., PMP
Mzuzu University
Centre of Excellence in Water and Sanitation
You need to login to reply
Re: Solutions for pit desludging and sludge management in low income urban settlements in Malawi (Mzuzu University) - and policy issues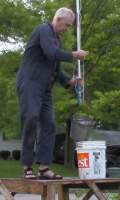 06 Apr 2017 20:44
#21132
by

dandreatta
Rochelle et. al.

I carefully read the paper Designing local solutions....... regarding pit emptying in Malawi. I have a few follow up questions.

In the pits that the device could not successfully empty, what were the problems?

If the problems were trash getting stuck in the valves inside the gulper, I've often wondered if anyone has tried flexible check valves (sometimes called duckbill valves because they look sort of like a duck's bill) in such devices. I would think these would be a lot more clog resistant than other types of valves. Can you address this question?

You give a typical flow of 0.00058 cubic meters per second (0.58 liters per second) and give times to empty typical pits as 10-15 minutes for the sludge pumping part of the process, with additional time for set up, clean up, etc. This gives a pit volume of around 0.5 cubic meters or less. This seems much smaller than typical pit sizes that you mentioned earlier in the article. Were the pits only partially emptied?

You give some typical dimensions of the squatting hole in Table 1. One hole is listed as "round", but are the holes typically, rectangular, elliptic, keyhole shape, etc? I ask because I'm interested in tools that can go down through the squatting hole, and it seems the larger the hole, the easier the process. Someone recently said "Assume 10 cm diameter" for a squatting hole, but is this excessively restrictive? I notice all the holes in Table 1 are much larger.

Thanks,

Dale Andreatta
---
Dale Andreatta, Ph.D., P.E.
Mechanical Engineer
You need to login to reply
Re: Solutions for pit desludging and sludge management in low income urban settlements in Malawi (Mzuzu University) - and policy issues
15 Apr 2017 09:44
#21245
by

rochelleholm
Hi Dale,
Thank you for your great feedback on our recent paper 'Designing local solutions for emptying pit latrines in low-income urban settlements (Malawi).' Trash is a big problem to fully empty latrines here in Mzuzu, Malawi. Households use pit latrines as a garbage can, even at my house.

About the keyhole (squat hole), please see our other recent paper 'Characterization of pit latrines to support design and selection of emptying tools in peri-urban Mzuzu, Malawi.' In this work you are correct that we suggest a maximum pit latrine emptying tool diameter of 10 cm to fit through the keyhole (squat hole). In Malawi, we do not have standardized latrine designs, and the only pit access is through the keyhole (squat hole) or to break the floor.

Hope this is helpful and please feel free to contact me if there is anything else.

Rochelle
---
Rochelle Holm, Ph.D., PMP
Mzuzu University
Centre of Excellence in Water and Sanitation
You need to login to reply
Time to create page: 1.084 seconds