Suggested topic are - 'end-user engagement'
4271 views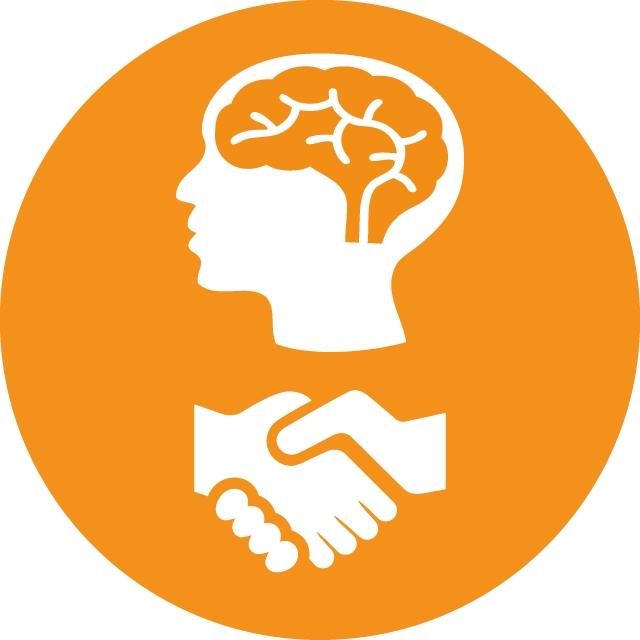 Re: Suggested topic area - 'end-user engagement'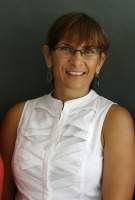 24 Nov 2011 09:37
#646
by

Dena Fam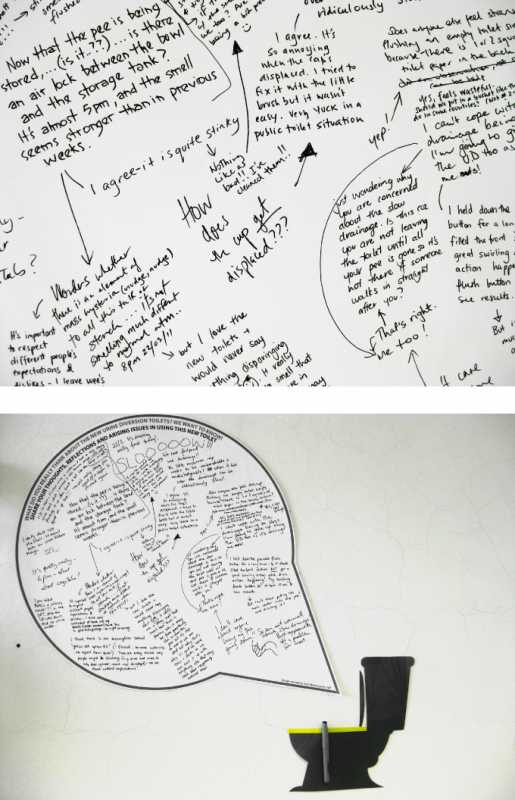 Thanks Elisabeth
I think this combined topic area of behavioural change, psychology and end user engagement is great!
I was hoping to hear from others about how they are engaging users to adopt new sanitation systems.
I have attached a feedback mechanism we used to get end-users comments over 8 months on what they thought of the UDTs we trialed (Wostman and Dubbletten). We collected about 800 comments and they ranged from broad questions about the on-going trial, the long term viability of UDTs in a residental setting, the challenges of changing practices in using the toilets and also some great feedback on potential design modifications. I think this was quite a successful way of keeping in contact with users but also allowing users to be anonymous in their commentary...
Look forward to hear about others experiences
Regards
Dena
Institute of Sustainable Futures
University of Technology Sydney
Dr Dena Fam
Senior Research Consultant
Chancellor's Postdoctoral Research Fellow
Institute for Sustainable Futures
University of Technology Sydney
Phone: (+61)2 9514 4950
Fax: (+61)2 9514 4941
Email:

This email address is being protected from spambots. You need JavaScript enabled to view it.
You need to login to reply
Re: Suggested topic are - 'end-user engagement'
18 Nov 2011 21:00
#629
by

Elisabeth
Dear Dena,
I have now created a new sub-category called "behaviour change, psychology, user engagement" (please look at the tab "categories" above). What do you think about this? Does it match with your idea? I could also change the category's main name, although the annoying thing is that the link to the topic thread would also change in that case (I mean the URL). Could be done though if necessary though.

An alternative would have been to discuss end user engagement together with the technologies, e.g. in your case it could become part of the sub-category called Systems with Urine Diversion.

Anyway, would you like to start the discussion on this topic, do you have something in mind?

Regards,
Elisabeth
You need to login to reply
Suggested topic are - 'end-user engagement'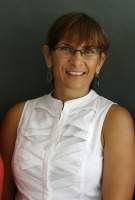 17 Nov 2011 00:21
#617
by

Dena Fam
Hi all,

I was thinking that it would be great to have a topic area related to end-user engagement

As the successful adoption of new sanitation systems really relies on the acceptance and adaptability of the end-user, this might be an interesting topic for discussion. We could share experiences and approaches to engagement. I would see this as a very different topic area to CLTS.

Look forward to comments on this
Regards
Dena

Dena Fam
Research consultant
Institute for Sustainable Futures
University of Technology Sydney
Dr Dena Fam
Senior Research Consultant
Chancellor's Postdoctoral Research Fellow
Institute for Sustainable Futures
University of Technology Sydney
Phone: (+61)2 9514 4950
Fax: (+61)2 9514 4941
Email:

This email address is being protected from spambots. You need JavaScript enabled to view it.
You need to login to reply
Time to create page: 0.320 seconds
DONATE HERE