Toilet paper C:N ratio (carbon to nitrogen ratio) for composting processes
21.9k views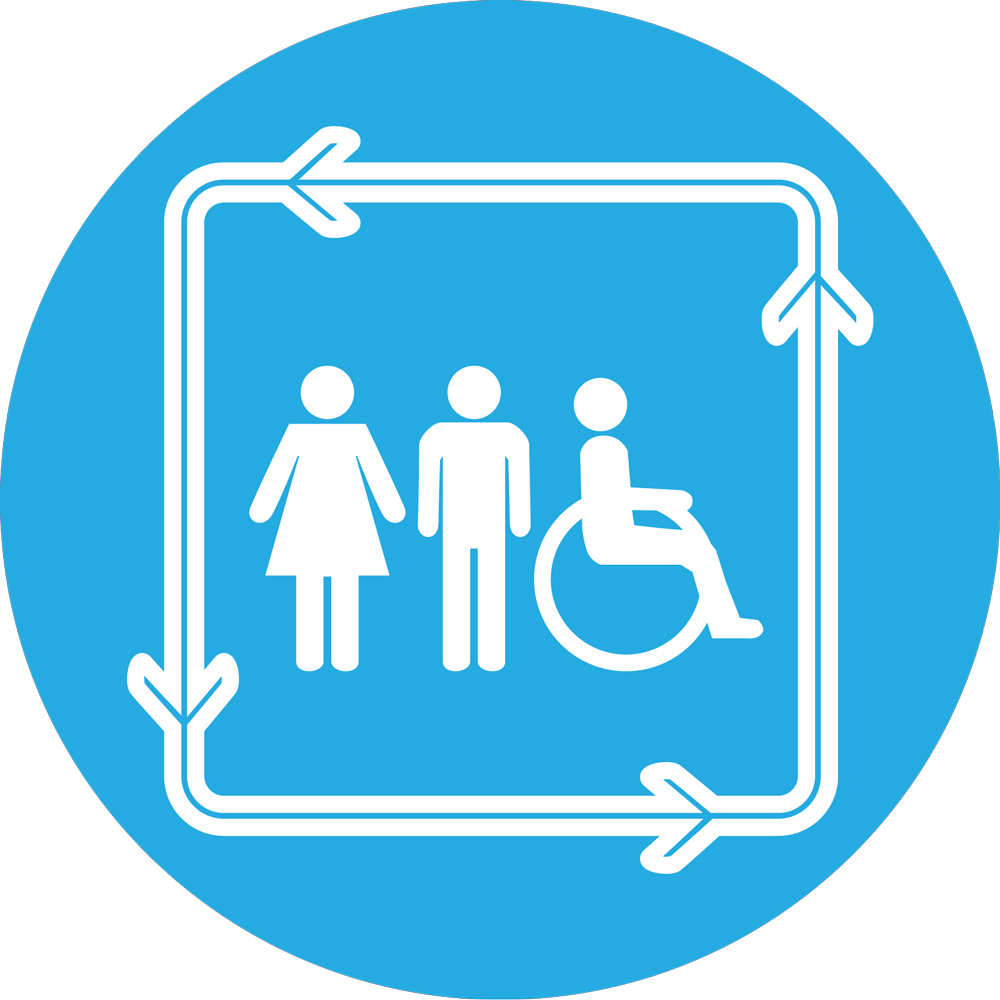 Toilet paper C:N ratio (carbon to nitrogen ratio) for composting processes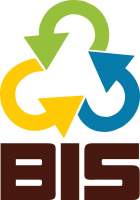 06 Feb 2014 20:44
#7272
by

RodrigoBIS
Dear Susana partners:


I´m working in mass balances using excel for balancing the proportions between the required aditives and the faeces in UDDT's. My question: How much is the C:N ratio in toilet paper, moisture content and the carbon or nitrogen content? the same question for tipical vegetable solid wastes from the kitchen? I need it for balance the C:N in a composting UDDT that includes the toilet paper or not, including vegetable wastes or not with the regular aditives like like leaves or crushed barks.

My hipothesis is that with the wastes from kitchen, you need to add less or no water for composting, and that does'nt affect the C:N ratio too much, because my common sense tells me that the ratio is between 20 and 30. The toilet paper is gonna increase the carbon content with a little quantity, so the aditive needed is gonna be less, and less water required again.

Conclusion: Including wastes and toilet paper together in the UDDT composting unit, less water and carbon rich materials are needed... but I need this hard-to-find data for making reliable calculus: What do you think? any good reference?
You need to login to reply
Re: Toilet paper C:N ratio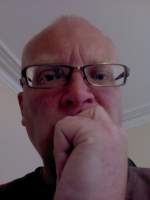 07 Feb 2014 09:04
#7284
by

joeturner
Hello friend.

Of course, the best way to calculate the C:N ratios of the materials you are looking to work with is to measure them. It is hard to give definitive (or even useful) answers to your questions when the materials vary so much. Paper is low in N, so the C:N ratio can be 100:1 or lower. Solid vegetable wastes can be much higher in Nitrogen, so could be 30:1. But this will entirely depend on your individual circumstances.

Unfortunately paper has additional problems compared to other carbon rich materials, given that it is flat and retains moisture.

Personally I wouldn't add any kitchen waste to faeces if you are expecting it to compost. And I wouldn't consider the carbon added from the toilet paper to be particularly significant (so you'd probably need to add additional carbon-rich material such as straw, sawdust etc which will aerate the faeces, unlike the paper).

I'm not sure why you are struggling to find information regarding the carbon content and C:N ratio of common materials, this seems to be readily available to me. Again, though, I wouldn't use reference numbers for your individual system. It shouldn't be very difficult to analyse your own material and get your own estimate of the C:N ratio.
You need to login to reply
Re: Toilet paper C:N ratio
07 Feb 2014 09:34
#7285
by

Elisabeth
Dear Rodrigo,
Just one small point: what is your definition of a "composting UDDT"? In my opinion there is no such thing. You probably mean a
composting toilet with urine diversion
?
Because UDDT = urine-diverting dry toilet, i.e. a toilet where the faeces vault is meant to be kept as dry as possible, i.e. with no (or minimal) composting activities going on.
For more on UDDTs see here:
susana.org/lang-en/library?view=ccbktypeitem&type=2&id=874
But if you mean urine diverting composting toilet, your question is valid.
Adding kitchen waste seems reasonable to me (although I wouldn't add it straight to the toilet, rather to an external composting unit).
Joe
: why did you say you wouldn't add kitchen waste?
And I don't think adding water is required at all. Faeces contain 80% water and kitchen waste contains heaps of water as well (probably even more than 80% is my guess).
A good reference on composting toilet is also this review by Wolfgang Berger:
susana.org/lang-en/library?view=ccbktypeitem&type=2&id=878
Regards,
Elisabeth
You need to login to reply
Re: Toilet paper C:N ratio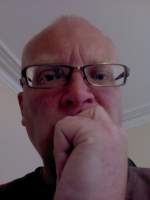 07 Feb 2014 09:45
#7287
by

joeturner
Elisabeth, sewage sludge is already high in Nitrogen, adding kitchen waste which is also high in Nitrogen is not going to help the composting.

C:N ratio is a big factor in the success of sewage sludge composting, but not the only one. Aeration is very important, and by its nature, kitchen waste may impede rather than aid movement of air in the sludge (particularly in a confined space.. but we've discussed this before).

If one has a working system, I can see that kitchen waste might not hurt the situation, providing there are sufficient additions of carbon rich material. But I can't see it is helping at all to think that it is in some way going to be a useful addition to compost the sludge. In a confined space, I think kitchen waste is more likely to be a problem than a solution to efficiently compost sewage sludge.
You need to login to reply
Re: Toilet paper C:N ratio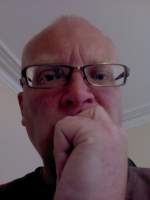 07 Feb 2014 09:49
#7288
by

joeturner
I also agree that additional water is very unlikely to be necessary or helpful. I would definitely concentrate on adding as much carbon rich material as possible and aggitating/aerating the sludge as much as is possible.

But then I remain of the view that there is most likely a limited amount of composting which could go on in any confined space.
You need to login to reply
Re: Toilet paper C:N ratio
07 Feb 2014 09:50
#7289
by

Elisabeth
Joe, we are not talking about sewage sludge but about faeces; I think there is a difference.
Compared to kitchen waste, faeces has a much higher nitrogen to carbon ratio than kitchen waste.
I think the system that Rodrigo is talking about might be a little bit like this one, see case study co-authored by Wolfgang Berger:
susana.org/lang-en/library?view=ccbktypeitem&type=2&id=56
Rauschning, G., Berger, W., Ebeling, B., Schöpe, A. (2009). Ecological settlement in Allermöhe Hamburg, Germany - Case study of sustainable sanitation projects. Sustainable Sanitation Alliance (SuSanA).
Fotos from this installation:
Composting container "TerraNova", showing open removal chamber
by
Sustainable sanitation
, on Flickr
Prince Charles looking at composting toilet bin in 2004
by
Sustainable sanitation
, on Flickr
Foto of a nice composting unit for your garden for faeces, kitchen waste and garden waste composting (I have only like this as well in my garden):
Modular composting system for alternating processing
by
Sustainable sanitation
, on Flickr
You need to login to reply
Re: Toilet paper C:N ratio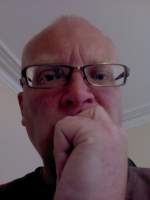 07 Feb 2014 10:06
#7290
by

joeturner
Faeces typically has C:N ratio of 8:1, kitchen waste maybe 15:1 (depending on what it is). To get composting to work efficiently, it needs something in the region of 30:1 to 50:1.

The more confined the space and the more Nitrogen you have, the less chance you have of decent composting.

Both of your photos seem to be well aerated. And brown leaves typically have reduced Nitrogen compared to fresh kitchen waste. I'm much more comfortable with a system which is above ground and includes leaves and garden waste than one which is (perhaps) below ground and includes kitchen waste as the additional material.
You need to login to reply
Re: Toilet paper C:N ratio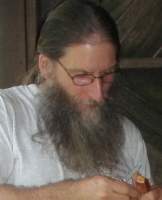 07 Feb 2014 11:41
#7297
by

canaday
Dear Rodrigo,

I agree with Joe that it does not make much sense to add kitchen waste to the feces. One of the goals of the UDDT is to keep the volume of dangerous material as small as possible, to facilitate storage and/or treatment. A variation on this that I would recommend would be to compost the kitchen waste separately and then use the finished and dried compost as cover material in the UDDT (or potentially mixed into other materials). This would have the advantage of absorbing smells better and inoculating the fresh feces with beneficial decomposer microbes.

The paper will help to absorb liquids, thus it should contribute to air flow through the pile, although maybe not as much as bulkier materials like sawdust or rice hulls. Joe mentions that paper retains moisture, but I would suggest that this should be less so than the feces themselves. Please share with us, Joe, any more detailed data on this that you may have.

Drying versus composting is a gradient rather than a dichotomy. A certain amount of microbial decomposition likely occurs in all the various UDDTs that we discuss, unless it is in the northern winter and everything freezes or the fecal chamber is a hot, drying oven (which would not smell very nice for the user). Decomposition can especially occur if the fecal container is permeable to water vapor getting out and oxygen getting in.

Let's remember that one of the advantages of UDDTs, compared to flush toilets, is that the user is free to clean him or her self with a variety of things, including selected leaves and corn cobs, which can go in together with the feces and receive all the same treatment. This is an important consideration for isolated communities where toilet paper is not sold, or for poor people who may have to choose between buying toilet paper or food. (Here in Tropical America, the leaves of Piper auritum are excellent, as they are are wide, soft, velvety and perfumed of anise.) Leaves may add a little bit of humidity and nitrogen, but this should not be of great concern.

Rodrigo, please tell us more about your project and how dry toilets are advancing in Chile.

Best wishes,
Chris Canaday
Conservation Biologist and EcoSan Promoter
Omaere Ethnobotanical Park
Puyo, Pastaza, Ecuador, South America
inodoroseco.blogspot.com
You need to login to reply
Re: Toilet paper C:N ratio (carbon to nitrogen ratio) for composting processes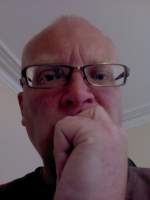 07 Feb 2014 13:04
#7299
by

joeturner
I'm definitely not pretending to be any kind of expert in the use of UDDTs, so I can only concur with Chris on that. In my view, a properly functioning composting system is always preferable to the processes going on in a UDDT - but I know others think differently.

I had some experience of co-composting faeces (actually it was pressed sludge) with paper waste and it didn't go well. I'd have to look up to see if there are studies of it, but I think the physical properties of the paper makes it less useful in a composting scenario than other potential materials.

As Chris and Elisabeth have indicated above, it is entirely possible that the original questioner is mistaking the processes inside a UDDT for composting.
You need to login to reply
Re: Toilet paper C:N ratio (carbon to nitrogen ratio) for composting processes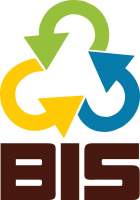 07 Feb 2014 15:04
#7305
by

RodrigoBIS
I was definitely talking about Urine Diverting composting toilet. For me in this moment, I don't have the resources or the equipment for making measurements of c:n ratio, so I depend on estimations. A few of you said that there's no need of adding water in a composting UDDT because the idea is to keep everythnig dry. That would be right if you're talking about dehydration toilets, but i'm making an analisis in the limitant factor of a composting UDDT. I read in a reference (that cpuldn't find again, sadly), that there's need of adding 4 to 5 times the weight of the faeces of carbon-rich materials for composting. I already have a few conclusions in how hard is to make this unit work, at low investing, with a training of the new user that can't last more than a afternoon. For not keeping my doubt, I started to make mass balances with the carbon, nitrogen,density, volume and moisture content in microsoft excel, mixing faeces with one additive at a time. My first criteria was to leave the C/N ratio a litle higher than 20. The result was HUGE VOLUMES OF RICH CARBON MATERIALS NEEDED, and reduced content of moisture, than can be equilibrated with water adding, reaching ~40% moisture if you add 200 cc of water after each defecation. This huge volumes made me believe that extra carbon from toilets paper can reduce the big amount of carbon-rich materiales needed, and I need the carbon content of toilet paper for making that. Or the other way, add that amoun of carbon-rich material, but instead of water, add the solid waste, that certainly has a lot of water (~80% sounds fine for me). It sounds crazy but the mass balance says that.I share you a few data in the input and the output, I think that maybe can be a mistake in the data.

Considering
-Faeces: 70% moisture, 150 [g] each defecation, c:n =8, %N=7%

I wrote the input, and the results of increasing the volume added until c:n its the minimal (~20)

Sawdust: 8% moisture, density 80[g/Lt],c:N 511, %N=11%.
-Results: 32% moisture, c:n 20 if 3 litres after each defecation is added.

Dry leaves: 10% moisture, density 70[g/Lt], c:n 54, %N=7%
-Results: 26% moisture,c:n 20 if 6 litres of leaves are added.

Thatch: 10% moisture, density 70 [g/Lt], c:n 80, %N=0,7%
-Results: 28% moisture, C:N 22 if 5 litres afeter each defecation.

Wood chips: 8% moisture, density 140[g/Lt], c:n 560, %N = 0,09%
-Results: 30% moisture, C:N 21 if 2 litres of chips area added.



I'm makins this work with a group of engineers here in Valparaíso, Chile for install units in rural areas. We already installed a few units that works, but definitely by dehydration and maybe a little composting (we used sawdust, crushed barks and ashes, in UDDT units, and a little size redution was observed). We are making a technical evaluation with the composting process, motivated by the 90% volume reduction reported by Clivus Multrum, the better sanitary results, and better fertilizer powers. But it's not practical having 90% of size reduction, if I have to put a bucket of more than a gallon of dry leaves after each defecation(only imagine doing that thing after poo, it's simply not comfortable). Maybe with an automatic system with a flush with crushed leaves afeter defecation or huge chambers for reaching thermofilic compost it's gonna work, but we have to make ir cheap.

Also you have to know that is is gonna be in rural areas, with old people, who haven't heard anything about ecosan systems in his life, and also, a high-society school boy (me) is gonna come and tell him how he has to poo? It has to be an easy task, and it doesn't get easier if I have to indicate the new users "you have to add this bucket of leaves after each defecation, and 200 cc of water, in this brand new toilet that separates you're urine (Diverting urine by the first time IT'S A SHOCK FOR THE USER),and also, you have to full this tank with leaves every week"

Not diverting urine it's not a choice, maybe it's gonna increase moisture, but with the high nitrogen content, it's gonna increase the carbon-rich materiales required (80% of nitrogen in sewers comes from urine).

Hope you speak spanish, we were on TV YEAAAAHHH: thank you susana partners for your interest in helping me with my research, i share a little note about us:


You need to login to reply
Re: Toilet paper C:N ratio (carbon to nitrogen ratio) for composting processes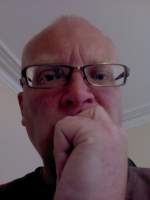 07 Feb 2014 15:36
#7306
by

joeturner
Well a UDDT is a dehydrating toilet and isn't a composting toilet. So you're talking about two different things.

But you are right, to do efficient composting you need large amounts of carbon rich material, I think five times as much as the volume of faeces is a pretty good estimate. Which is one of the reasons composting toilets do not actually work very well in some circumstances.

I'm not sure a composting system is the best for the situation you describe. Why don't you want to just have it as a dehydration toilet?
You need to login to reply
Re: Toilet paper C:N ratio (carbon to nitrogen ratio) for composting processes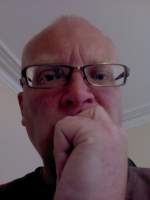 07 Feb 2014 15:43
#7307
by

joeturner
Also I'm still not clear why you think adding water will help.

Composting is an aerobic microbiological process. Limiting the amount of oxygen by doing it in a confined space will inevitably lead to sub-optimal conditions and may not achieve the sanitation results or mass reduction you expect.
You need to login to reply
Time to create page: 0.296 seconds
DONATE HERE