Looking for technology or method for pretreatment of slaughterhouse wastewater to reduce pathogens
22.9k views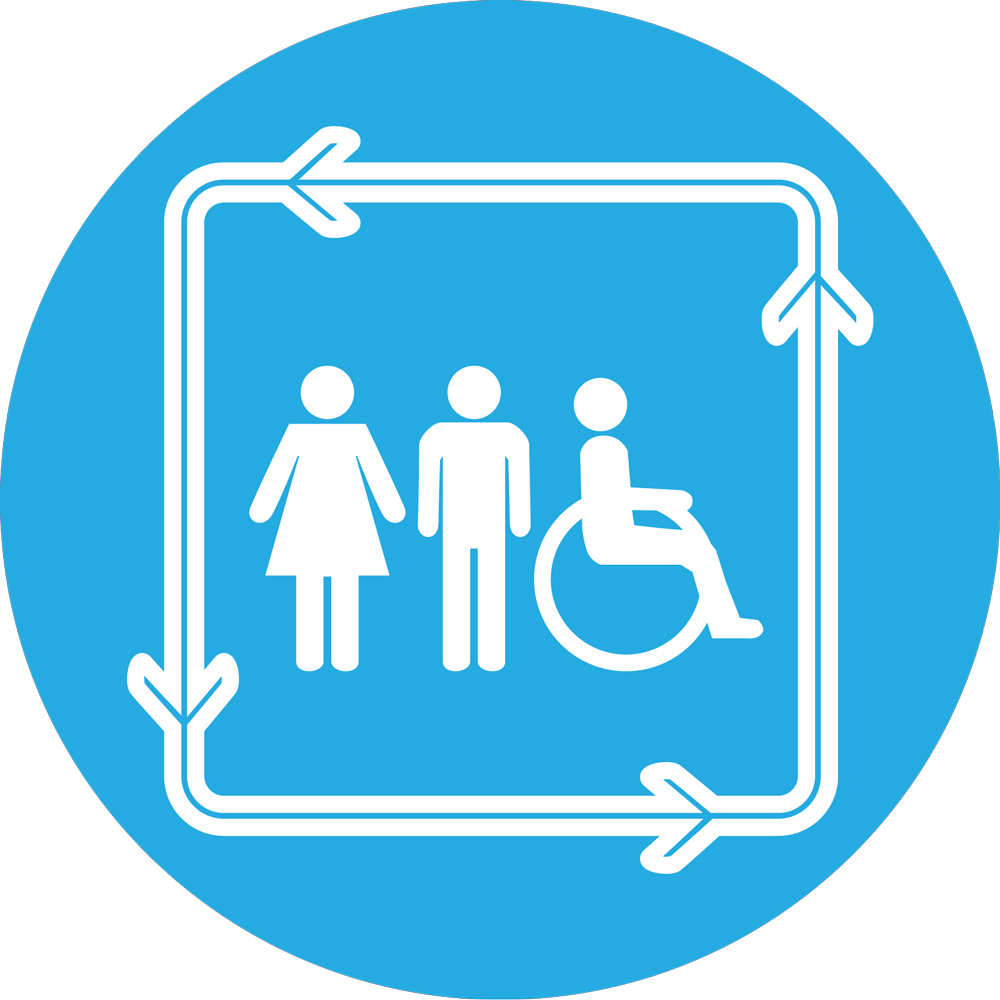 Re: Inquiry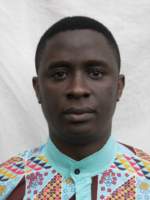 16 Dec 2019 09:46
#28673
by

Atabong89
Thanks to you all.

The wastewater here is principally constituted of blood. I agree also with Dean on vermifilters. In the context of Cameroon, most of the biodegradable solid wastes produced during the process are mostly used to enrich food for livestock by farmers.

During my Msc I studied the impact of this slaughterhouse wastewater and I quantified the amount produced.

Yaounde the capital city of Cameroon has one main slaughterhouse, Livestock Development Cooperation (LDC) that slaughters about 40,000-50,000 cattle head per year, then uses an average of 70,000,000 liters of water and produces about 6,000m3 of effluent per year, discharging this raw effluent into the Ako'o watercourse that drains into the Mfoundi main river line of Yaounde due to non-functional and abandoned wastewater treatment plant set up after independence. Similarly, the Mvog-Ada informal slaughterhouse among several informal slaughterhouses in the markets of Yaounde generates and discharges about 20m3/month of wastewater from pig slaughtering into the Ewo'e watercourse without any treatment. The slaughterhouse wastewater from LCD was found to contain 4.2×106 CFU/100mL, 1.1×106 CFU/100mL and 2.2×106 CFU/100mL of total coliforms, Salmonella and fecal streptococci respectively while the informal slaughterhouse of Mvog-Ada, Yaounde was found to contain about 1.9×106 CFU/100 mL of fecal coliforms and 6.1×105 CFU/100 mL of fecal streptococci.

So, it is really according to me a serious issue that needs to be addressed and low-cost technology will be ideal for implementation
ATABONG PAUL AGENDIA
Junior Researcher
Ph.D. student M.Sc. Plant Biotechnology/Wastewater Research Unit (WRU)
Department of Plant Biology, Faculty of Science, University of Yaounde I, Cameroon.
E-mail: 

This email address is being protected from spambots. You need JavaScript enabled to view it.

;

This email address is being protected from spambots. You need JavaScript enabled to view it.


P.O. Box 8250, Tel: 00237 697854506/695115391
"Progress lives from the exchange of knowledge"Albert Einstein
You need to login to reply
Marine Chief Engineer by profession (1971- present) and at present Faculty in Marine Engg. Deptt. Vels University, Chennai, India. Also proficient in giving Environmental solutions , Designation- Prof. Ajit Seshadri, Head- Environment, The Vigyan Vijay Foundation, NGO, New Delhi, INDIA , Consultant located at present at Chennai, India
Re: Slaughter house SLW Management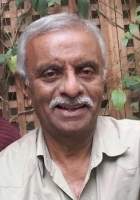 16 Dec 2019 05:47
#28670
by

AjitSeshadri
Dear Atabong:
Originator of querry needing a solution 28606 - 08.12,

Responses from Joe Turner and Goeco. We are appreciative of them.

Atabong - Can briefly consolidate and plan to arrive at a feasible pilot plan.

Source seggregation is a must.
ie All matter be it be solid or liquid needs to be dealt with after an assessment process.

If composting is preferred for solids and liquid slurry ( thick type) and blood , may be done on a set pit- process ie anerobic, then aerobic, in the last process can introduce worms .
Pl ensure that the waste matter is semi - digested for worms to take it up further. Worms if found profuse, it indicates good quality of treatment.

When having more liquid- water, can have reed bed for phyto remediation process.
Pl keep HRT - 6 to 8 days in beds.
Foodder grass can be harvested for farm produce -
cattle. goat. poultry Etc..
A lot of R&D work needs to be done, but can be done very well.

Well wishes.
Prof Ajit Seshadri. INDIA .
Prof. Ajit Seshadri, Faculty in Marine Engg. Deptt. Vels University, and
Head-Environment , VigyanVijay Foundation, Consultant (Water shed Mngmnt, WWT, WASH, others)Located at present at Chennai, India
You need to login to reply
Re: Inquiry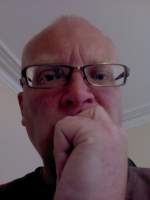 14 Dec 2019 18:19
#28663
by

joeturner
I agree, it isn't good if it is going into a waterway - but there are materials from a slaughterhouse that are worth composting. I guess the problem here is that we don't know what the wastewater described actually consists of.

As Dean says, if it is mostly water with blood, then a filter (or reed bed?) might make more sense than a compost heap.

If it is a thick slurry/mixture of faeces and blood and other things, composting might well be a good option.
The following user(s) like this post:
AjitSeshadri
You need to login to reply
Re: Inquiry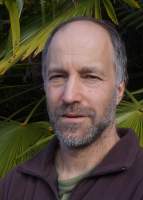 11 Dec 2019 12:18
#28636
by

goeco
Slaughterhouse wastewater really shouldn't be discharged to waterways. I'm not sure why you would want to moisten compost with wastewater, but I would suggest that wastewater should be treated and then used to irrigate crops. The plant nutrients are valuable and nutrient rich water is a resource. The wastewater would need to be treated first and the lowest cost option is vermifiltration. This is described in a wikipedia article:
https://en.wikipedia.org/wiki/Vermifilter
The following user(s) like this post:
AjitSeshadri
You need to login to reply
Re: Inquiry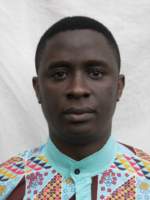 09 Dec 2019 18:52
#28621
by

Atabong89
Thanks for your pertinent remarks.
ATABONG PAUL AGENDIA
Junior Researcher
Ph.D. student M.Sc. Plant Biotechnology/Wastewater Research Unit (WRU)
Department of Plant Biology, Faculty of Science, University of Yaounde I, Cameroon.
E-mail: 

This email address is being protected from spambots. You need JavaScript enabled to view it.

;

This email address is being protected from spambots. You need JavaScript enabled to view it.


P.O. Box 8250, Tel: 00237 697854506/695115391
"Progress lives from the exchange of knowledge"Albert Einstein
You need to login to reply
Re: Inquiry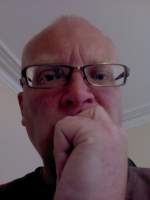 09 Dec 2019 17:13
#28615
by

joeturner
There have been quite a lot of studies looking at composting to treat waste materials from slaughterhouses. You may already have seen some of the reviews such as this:
www.ncbi.nlm.nih.gov/pmc/articles/PMC3622235/
I would think that the first thing to be thinking about is whether you can reduce the amount of water in the wastewater - perhaps with some kind of dehydration or evaporation bed, press or filter. Is it even possible to change practices in the slaughterhouse to reduce the collection of washing water along with the blood, faeces and stomach contents?
I don't know which composting materials you are considering adding the wastewater to, but if there is a lot of wastewater then you would need very big composting heaps unless you can reduce the water content. Alternatively it might be possible to dribble the wastewater into the composting material very slowly - but that could take a long time and be difficult to achieve depending on the viscosity of the slaughterhouse waste.
But generally, if you can get the right moisture (and oxygen) level in the compost heap/windrow and the right balance of carbon:nitrogen then the slaughterhouse waste should compost quickly and effectively with whatever you are using as a carbon source. I can't see any specific reason why it wouldn't reduce pathogen levels providing you can ensure it does not go anaerobic with too much water.
The following user(s) like this post:
fppirco
,
JKMakowka
,
AjitSeshadri
You need to login to reply
Inquiry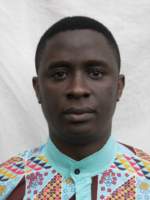 08 Dec 2019 08:25
#28606
by

Atabong89
Dear all,
Greetings from Cameroon.
I am trying t come up with a research project that intends to use Slaughterhouse wastewater to enrich compost quality. In the context of Cameroon, there exist no treatment plant for slaughterhouse wastewater and all the wastewater is discharged into the nearby rivers. This approach aims at contributing to using composting as a low-cost tool for the management of slaughterhouse wastewater.

However, I am confronted with a challenge, since the wastewater will be used to moisten the compost during the composting process and this wastewater contains high levels of pathogens. I wish to know how I can go around this, seeing that I have to analyze pathogen reduction through this process.

I wish to know if there is any technology or method for pretreatment of this slaughterhouse wastewater to reduce pathogens before used as a moistener in composting. Knowing that composting reduces pathogens only during the thermophilic stage but moistening may go on even after this stage.

Thanks, pending read.
Best regards
ATABONG PAUL AGENDIA
Junior Researcher
Ph.D. student M.Sc. Plant Biotechnology/Wastewater Research Unit (WRU)
Department of Plant Biology, Faculty of Science, University of Yaounde I, Cameroon.
E-mail: 

This email address is being protected from spambots. You need JavaScript enabled to view it.

;

This email address is being protected from spambots. You need JavaScript enabled to view it.


P.O. Box 8250, Tel: 00237 697854506/695115391
"Progress lives from the exchange of knowledge"Albert Einstein
The following user(s) like this post:
fppirco
,
AjitSeshadri
You need to login to reply
Time to create page: 0.513 seconds
DONATE HERE