a listing of new publications, research, events, etc. related to WASH in Emergencies issues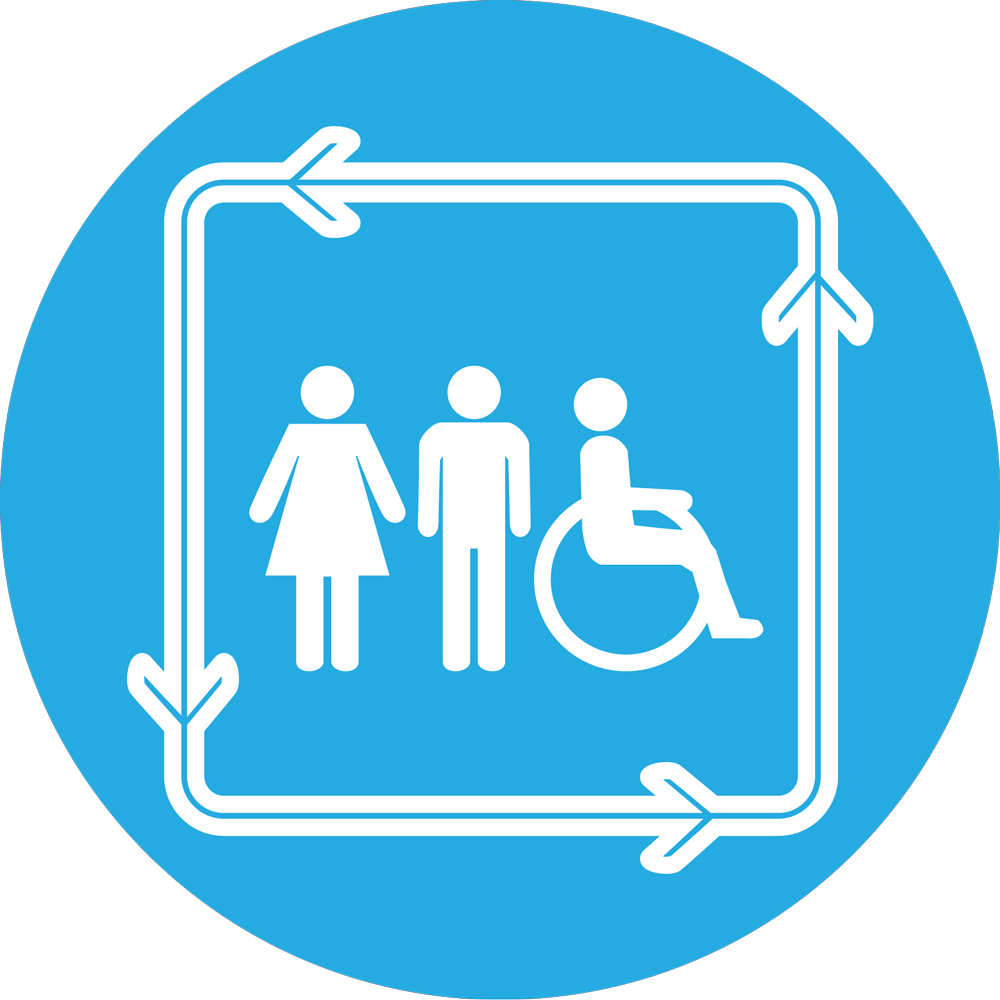 An August 2018 update of recent WASH in Emergencies reports and resources
30 Aug 2018 18:15
#25995
by

campbelldb
Dear Colleagues:
If it would be useful to Working Group members, each month we would like to compile and distribute a listing of new publications, research, events, etc. related to WASH in Emergencies issues.
Could you please review the listing of recent publications and resources below and let us know if this is useful to you? We also welcome your suggestions for other types of information that would be useful to you.
Recent Reports
Water Management in Fragile Systems: Building Resilience to Shocks and Protracted Crises in The Middle East and North Africa
. FAO; World Bank, August 2018. This paper brings together these two issues – water and fragility – to discuss how they are related and how they should be addressed. It describes how institutional failures to address water-related challenges can act as risk multipliers, compounding existing situations of fragility, and how improving water management can contribute to building resilience in the face of protracted crises.
Shedding Light on Humanitarian Sanitation
. Proceedings of the 41st WEDC International Conference, July 2018.
Lighting should be provided for WASH facilities in Humanitarian contexts according to several standards. A three-country research project looking at the impact of lighting on WASH use and GenderBased Violence (GBV) required a multi-disciplinary approach, combining OXFAM's practical implementing expertise with WEDC's research-orientated approach. The provision of lighting was welcomed by a wide range of stakeholders, but other factors still affect both GBV and WASH outcomes.
Community Engagement in Sanitation: A Landscape Review
. Humanitarian Innovation Fund (HIF); Oxfam, August 2018.
Despite its perceived importance, the evidence suggests that community engagement in all sectors of humanitarian response is often limited and rarely monitored or evaluated. Sanitation projects may involve the community only in the construction phase as a paid labor force, or as a cash-for-work initiative.
Water Supply in a War Zone: A Preliminary Analysis of Two Urban Water Tanker Supply Systems in the Republic of Yemen
. World Bank, July 2018.
This discussion paper presents assessments of basic features of urban water supply systems in Sana'a and Aden, a detailed profile of the tanker truck service structure, including supply chain mapping, value chain analysis, and an assessment of changes to the sector since the war began. It also covers institutional support structure for the water sector, well-to-consumer supply chain, water quality, well operations, tanker trucks water delivery services, and household water demand.
Multi-Purpose Cash and Sectoral Outcomes: A Review of Evidence and Learning
. UNHCR, May 2018. Little evidence exists on the effectiveness of multi-purpose cash in delivering WASH outcomes – access to water, sanitation and hygiene – in humanitarian contexts.
A Bacteriological Water Quality Issue: Rohingya "Forcefully Displaced Myanmar Citizen" Camp in Cox's Bazar, Bangladesh
. ICDDR,B, August 26, 2018.
This factsheet is aimed to provide evidence-based information on microbiological and chemical quality of drinking water collected from the Rohingya camps in Cox's Bazar. Throughout the project duration, water samples were collected from 3527 water points (tube wells, tap stands and water trucks).
Water in the Time of Drought: Lessons from Five Droughts around the World
. InterAmerican Development Bank, August 2018.
This policy brief examines drought situations, explores successes and pitfalls in the response mechanisms, and extracts valuable lessons to assist decision makers in dealing with droughts, providing practical guidance in terms of urban planning and management.
Journal Articles
A Systematic Review and Meta-Analysis of the Association between Water, Sanitation, and Hygiene Exposures and Cholera in Case–Control Studies
. American Journal of Tropical Medicine and Hygiene, August 2, 2018. Improved hygiene demonstrated the greatest reduction in the odds of cholera, whereas open defecation most increased the odds of cholera. Among the predicted protective factors, neither improved water source nor improved sanitation was associated with cholera.
Persistence of Ebola Virus after the End of Widespread Transmission in Liberia: An Outbreak Report
. Lancet Infectious Diseases, July 23, 2018.
Investigation of the source of infection for the November 2015 outbreak provides evidence of Ebola virus persistence and highlights the risk for outbreaks after interruption of active transmission. These findings underscore the need for focused prevention efforts among survivors and sustained capacity to rapidly detect and respond to new Ebola virus disease cases to prevent recurrence of a widespread outbreak.
News/Blog Posts
Working with Women in Rohingya Refugee Camps to Make Toilets Safer
. Oxfam, August 24, 2018. Freya explained that the preliminary designs use screens to make latrine entrances more private, rather than the doors opening directly into the camps as they do at the moment: "Women told us it's important for them not to feel stared at when entering or leaving the toilets. We want to make the routes into the toilets and washing facilities less obvious and more private, so that women feel more comfortable to use these facilities." The two young architects also helped design places where women could keep their menstruation products and encouraged the construction of more single sex toilet facilities.
New Handwashing Stand Being Trialled for Refugees
. ECJ, August 24, 2018. The new stand features a drip tray and drainage system to prevent the formation of puddles while the one-touch tap is said to be easy to operate and minimize hand contact. The unit has sturdy tripod legs to support the 30 litre water reservoir and the tap gives out 100ml of water at a time - claimed to be just the right amount to encourage proper handwashing.
Kenyan Nonprofit's Innovative Aerial Water System Just Won the World's Largest Humanitarian Prize
. Quartz Africa, August 24, 2018. Shofco's aerial water network consists of overhead pipes supported by wooden poles that connect to 10 water kiosks throughout Kibera, allowing clean water to flow through pipes in the air without fear of tampering by cartels who divert water to private vendors.
Organizations/Websites
(Please let us know of additional organizations to include)
Global WASH Cluster (GWC)
- The GWC was formed in 2006, building upon the successes of an existing WASH humanitarian sector working group. The GWC is an open and formal platform for humanitarian WASH actors to work together and now consists of 76 members. Some resources on the GWC website include the
22018 Mid-Year Report, January – June 2018
, News and Events and additional information.
Sustainable Sanitation Alliance (SuSanA) Working Group 8 - Emergency & Reconstruction Situations
- The objective of this working group is to combine the knowledge from experts in the fields of sanitation with the knowledge from experts in the field of emergency response and reconstruction. Resources on the website include a Factsheet, a Library and other resources.
EAWAG - Water, Sanitation and Hygiene in Emergencies
- The Strategic Environmental Sanitation Planning group is leading various efforts to support the humanitarian sector in terms of emergency WASH. Resources include the Compendium of Sanitation Technologies and the online course Introduction to Public Health Engineering in Humanitarian Contexts.
Emergency WASH Google Group
- This group is maintained by the Global WASH Cluster and USAID. Its purpose is to share information among group members about current research, upcoming events, etc. related to water, sanitation and hygiene issues in emergency situations.
Best regards,
Dan Campbell
---
Dan Campbell
USAID Water Communications and Knowledge Management Project
ECODIT
1901 N. Moore St, Suite 1004
Arlington, VA 22209
Email:

This email address is being protected from spambots. You need JavaScript enabled to view it.
You need to login to reply
Re: An August 2018 update of recent WASH in Emergencies reports and resources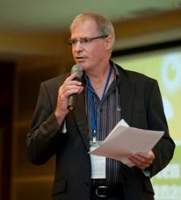 31 Aug 2018 00:19
#25996
by

denniskl
Very useful fan

Thank you
---
Creator of the RealChange Global Impact Fund and MCM GREENMAN GROUP

Solving housing quality , power reliability, water supply and sanitation management in developing countries with private sector impact investors money

Philosophy

* See a problem.
* Make sure it's the real problem (by talking to the people with the problem).
* Find people who are solving this problem somewhere in the world and collaborate - and learn from them to solve the problem
OR
* Create a new solution where none exists
* Find passionate people who care about the problem to help implement solutions

Our solution...
You need to login to reply
Re: An August 2018 update of recent WASH in Emergencies reports and resources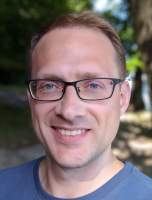 01 Sep 2018 15:51
#26003
by

JKMakowka
---
Microbiologist & emergency WASH specialist
WASH news aggregator at: news.watsan.eu
You need to login to reply
Re: Reply: An August 2018 update of recent WASH in Emergencies reports and resources
02 Sep 2018 08:05
#26005
by

Kulei
How is the WASH program implemented? anyone who can send some more information about the program and different technologies used I will appreciate. It will be a pleasure to implement in my community.
You need to login to reply
Re: Reply: An August 2018 update of recent WASH in Emergencies reports and resources

02 Sep 2018 12:10
#26006
by

atef22
hello , I am Atef Solimam eng , atef thank you for this report ,
You need to login to reply
Re: WASH in Emergencies - Water Currents, September 19, 2018
19 Sep 2018 15:22
#26126
by

campbelldb
Dear Colleagues:
The latest Water Currents issue in on WASH in Emergencies and has more than 20 recent studies, links to websites, etc and the link to the complete issue is:
https://www.globalwaters.org/resources/assets/water-currents-wash-emergencies
Below are excerpts from the Introduction:
Emergency water, sanitation, and hygiene (WASH) is a critical component of USAID's humanitarian assistance for vulnerable populations, who are much more susceptible to diseases related to inadequate sanitation and water supplies.
USAID responds to emergency WASH needs through the Bureau for Democracy, Conflict, and Humanitarian Assistance, including the Office of U.S. Foreign Disaster Assistance (OFDA), responsible for leading and coordinating the U.S. Government's response to disasters overseas, and the Office of Food for Peace, responsible for leading the U.S. Government's international food assistance efforts. Combined, these two offices ensure that emergency and life-saving WASH needs of vulnerable populations are met in disaster, conflict, and early recovery operations. Where appropriate, emergency WASH connects to, supports, or aligns with the work that USAID will carry out under its Water and Development Plan to increase water and sanitation access, and is an important complementary result.
This issue contains several reviews and evaluations of WASH in emergency interventions as well as recent manuals and guidelines on appropriate technologies, disease outbreaks, menstrual hygiene management, and other topics. In addition to producing Water Currents, the USAID Water Team also publishes a biweekly bulletin of the latest studies and events related to WASH in emergencies, so contact us if you would like to subscribe to the bulletin. Stay tuned for a new Emergency WASH page on the Globalwaters.org website in the near future.
---
Dan Campbell
USAID Water Communications and Knowledge Management Project
ECODIT
1901 N. Moore St, Suite 1004
Arlington, VA 22209
Email:

This email address is being protected from spambots. You need JavaScript enabled to view it.
You need to login to reply
Re: a listing of new publications, research, events, etc. related to WASH in Emergencies issues
14 Dec 2018 18:40
#26740
by

campbelldb
Dear Colleagues:
Links to the full-text of each of the items below can be found on
Sanitation Updates
. Please let us know if you have specific Emergency WASH topics that we can feature in upcoming Emergency WASH updates.
Emergency WASH Update – December 14, 2018
Blog Posts
Where are the evidence gaps in the water, sanitation and hygiene sector?
Evidence Matters, December 12, 2018.
Going forward, there is still a lot we don't know and, beyond looking at new, innovative technologies, there are a few gaps (or opportunities) the sector needs to look at if we want to achieve the Sustainable Development Goals (SDGs): More studies on vulnerable populations: We found no studies that looked at (or even captured information on) people living with a disability. We found one rigorous impact evaluation focusing on people living with HIV, two on refugee camps, and one on people living through, or in the immediate aftermath, of a humanitarian crisis.
Sandra Ruckstuhl on Capturing Practical Lessons on Water, Conflict, and Cooperation
. New Security Beat, December 14, 2018.
We realized "there was a need for a toolkit on water," says Sandra Ruckstuhl in this week's Water Stories podcast, "with a focus of conflict and conflict mitigation, but also peacebuilding." Ruckstuhl, a consultant for the World Bank who has researched water programs in Yemen and the Middle East, helped the Wilson Center produce USAID's Water and Conflict toolkit.
Handwashing Station Almost Ready for Action
. Elrha, December 2018.
Oxfam's Promotion and Practice Handwashing Kit is a robust, user-friendly handwashing station that is easily set-up in the immediate aftermath of a disaster, allowing for improved, timely handwashing at critical moments and reducing people's health risks in emergency displacement camps.
Sharing Experiences and Advocating for Improved MHM Action in Emergencies
. Elrha, December 2018.
IFRC's project aims to improve actions to address the menstrual hygiene needs of women and girls in humanitarian contexts. Evidence-based lessons and resources from operational research in East Africa on innovative 'MHM kits', along with other IFRC experiences, will be consolidated and disseminated globally.
Human Rights Day: WASH during Emergencies
. CLTS Foundation, December 2018. This article discusses some of the hardware and software innovations for WASH during emergencies.
New Academic Programs in the Field of Humanitarian Water, Sanitation, and Hygiene at GJU
. German Jordanian University, December 2, 2018.
The president, Bioforce Institute Director of operations, and the ACF Regional Representative signed a cooperation agreement to launch the preparation phase for a Humanitarian WaSH academic program with funding from USAID/OFDA.
Reports
Water, Sanitation and Hygiene in Post-Emergency Contexts: A study on establishing sustainable service delivery models
. UNHCR and Oxfam, December 2018.
As many humanitarian crises are protracted in nature, emergency WASH services need to be sustained once humanitarian agencies depart. This report aims to review and identify alternative service delivery options, and to provide some pragmatic guidance that can be incorporated into emergency response programs and tested, evaluated and built on in the future.
Book Reviews
Health in Humanitarian Emergencies: Principles and Practice for Public Health and Healthcare Practitioners
. 2018. Edited by David Townes, Mike Gerber, and Mike Anderson. 485 pp. Cambridge University Press. There is no doubt that every humanitarian health professional should have this book on their desk when planning, implementing, and evaluating humanitarian interventions.
USAID Water Office Emergency WASH Resources
The USAID Globalwaters.org website has an Emergency WASH page which contains links to key Emergency WASH organizations and publications.
Selected Articles from Global Waters on Medium
– USAID Global Waters tells the story of USAID's water-related efforts around the globe.
- From Satellite to Village, Turning Data into Action
- RESILIM: Addressing the Water Shortage Puzzle in Southern Africa
- Water, Sanitation, and Hygiene Unites Communities in War-Torn South Sudan
- Quiet Heroes in the Fight against Ebola
Selected 2018 Issues of Water Currents
– Water Currents is a biweekly compilation of recent research on a specific WASH topic.
- Water Currents – Water Utilities, Dec 13, 2018
- Water Currents – Citywide Inclusive Sanitation, Oct 23, 2018
- Water Currents – Global Handwashing Day 2018
- Water Currents – WASH in Emergencies, September 19, 2018
- Water Currents – Water, Ecosystems and Human Development, August 22, 2018
- Water Currents – WASH and Freshwater Conservation, August 7, 2018
- Water Currents – WASH and the Systems Approach, July 10, 2018
- Water Currents – Annual State of Handwashing Research, June 18, 2018
- Water Currents – Menstrual Hygiene Day, May 22, 2018
- Water Currents – WASH & Human-Centered Design, April 17, 2018
- Water Currents – Water & Data, April 3, 2018
- Water Currents – Water Conflict, February 6, 2018
- Water Currents – Fecal Sludge Management, January 17, 2018
---
Dan Campbell
USAID Water Communications and Knowledge Management Project
ECODIT
1901 N. Moore St, Suite 1004
Arlington, VA 22209
Email:

This email address is being protected from spambots. You need JavaScript enabled to view it.
You need to login to reply
Time to create page: 1.390 seconds