a listing of new publications, research, events, etc. related to WASH in Emergencies issues
10.3k views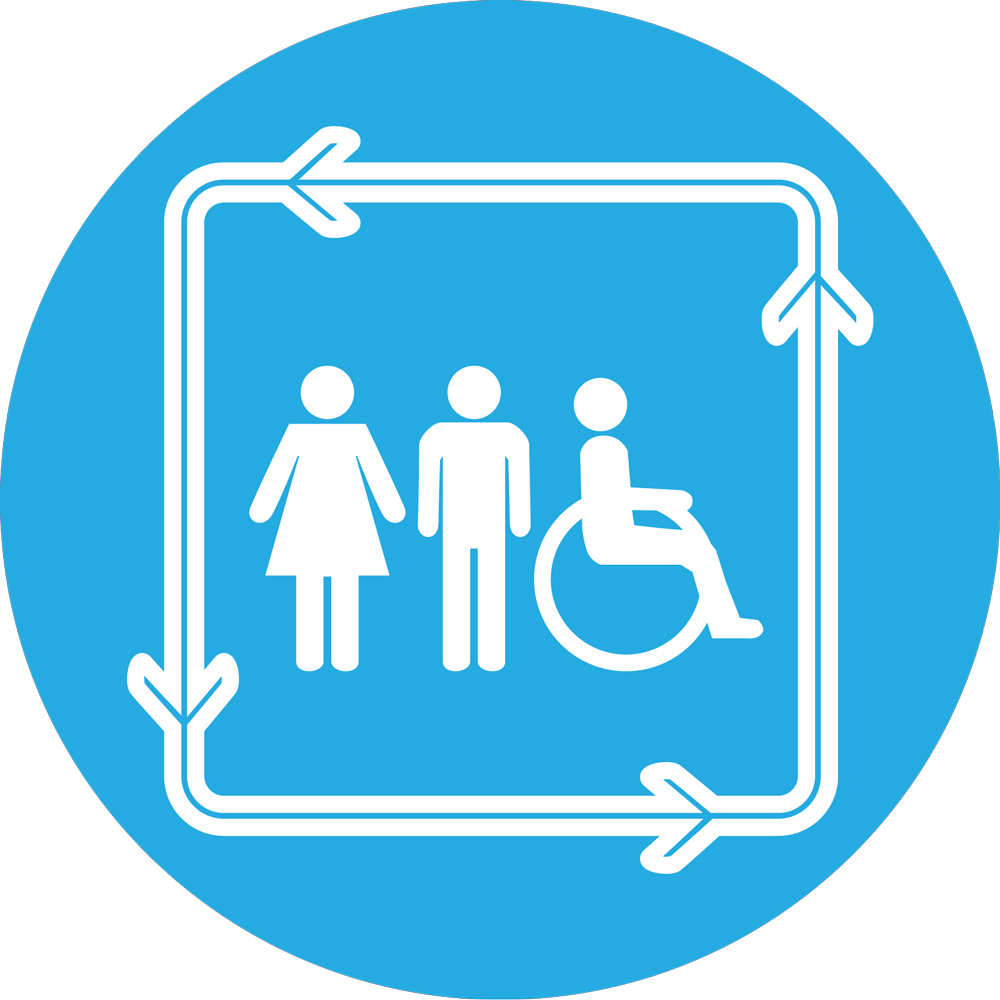 Re: Emergency WASH Biweekly Update - October 15, 2019
15 Oct 2019 17:48
#28306
by

campbelldb
Dear Colleagues:
Links to the items listed below are on
Sanitation Updates
:
Dear Colleagues:
This biweekly update includes an upcoming webinar and recent reports on water trucking and other topics. Also included is a brief bibliography on mobile technologies in humanitarian WASH settings. Please let us know if you have other studies and resources to add to the bibliography.
WEBINARS
November 13, 2019 Period Posse Presents | Changing the Norm: Mainstreaming Female Friendly Toilets
| Speakers: David Clatworthy, IRC: Developing a female-friendly toilet toolkit for emergencies; Lea Jimera Acallar, Danish Red Cross: Innovative toilet designs in Bangladesh; Annie Msosa, WaterAid: Female-friendly public and community toilets: A Guide
REPORTS/BRIEFS
Briefing note on water trucking in refugee settings
. UNHCR, 2018. This UNHCR technical guideline has been prepared for anyone involved in planning and implementing water trucking in refugee contexts including UNHCR staff, WASH organizations, water trucking contractors, governments and individuals.
Household Water Insecurity Experiences (HWISE) Scale
. HWISE, 2019. The HWISE Scale has many uses: identify populations vulnerable to water insecurity; understand causes and consequences of water insecurity; track trends in household water insecurity over time; monitor and evaluate the impact of water policies and programs.
USAID OFDA DRC Ebola Fact Sheets – September 2019
.
Humanitarian Investing – Mobilizing Capital to Overcome Fragility
. World Economic Forum, 2019. This paper offers an articulation of the humanitarian investing landscape and its main actors and guiding principles, building upon ongoing work that promotes new models and multistakeholder dialog to complement, not replace, existing humanitarian response mechanisms.
Global humanitarian assistance report 2019
. Development Initiatives, 2019. In 2018, an estimated 206.4 million people living in 81 countries were deemed in need of humanitarian assistance. A large portion of these people continued to be concentrated in a small number of countries: six countries accounted for 80.6 million people in need.
JOURNAL ARTICLES
Deep Groundwater as an Alternative Source of Water in the Ogaden Jesoma Sandstone Aquifers of Somali Region, Ethiopia
. Water, August 2019. The study provided insights into deep groundwater identification and development as well as adaptive deep borehole drilling as a source for climate-resilient water supplies.
BLOGS/NEWS
Climate Change Is Hurting Africa's Water Sector, but Investing in Water Can Pay Off
. WRI, October 2019. Improving water management in African countries can boost their climate resilience.
The United States supports the world's first fish farm in a refugee camp
. World Food Program, October 2019.
Japanese startups develop innovative ways to supply water in disasters
. Kyodo News, October 2019.
Biplab and His Bhungroo Pipe—An Earthquake Results in Innovation
. Securing Water for Food, September 2019.
UNHCR Refugee Briefs – October 2019
. UNHCR.
EMERGENCY WASH AND MOBILE TECHNOLOGIES
Mapping and analysis of the disaster risk of water supply schemes by using mobile application
. 41st WEDC International Conference in Kenya, 2018. After the earthquake of Nepal in 2015, a study was conducted the risk mapping and carried out analysis of the selected water supply scheme (WSS) at all links in the water supply chain from source to consumers and also determined the functionality status of WSS in the post-earth quake scenario by developing a standardized user guidebook and methodologies. A mobile based tool KOBO was used to collect the data and information and findings were linked with Google Earth.
The digital lives of refugees: How displaced populations use mobile phones and what gets in the way
. GSMA, July 2019. Humanitarian services are increasingly digitising and mobile phone penetration and use among refugees is growing. The transition to mobile-based services can offer significant protection dividends and other wide-ranging benefits for refugees who are digitally literate, have the means to be digitally included (such as appropriate ID) and can access and engage with mobile services effectively.
Disruptive technologies and their use in disaster risk reduction and management
. ITU, 2019. Technological advancement and innovation have created new opportunities for enhancing disaster resiliency and risk reduction. Developments in disruptive technologies – such as artificial intelligence (AI), the Internet of Things (IoT), and Big Data – and innovations in such areas as robotics and drone technology are transforming many fields, including disaster risk reduction and management.
Global Report on Water and Disasters
. High-level Experts and Leaders Panel on Water and Disasters (HELP), July 2019. Water-related disasters in 2018 resulted in death toll of 6,500, over 57 million people affected, and economic loss of 140 billion US Dollars worldwide
Continuous safe water monitoring using 3G telemetry in IDP camp water supply systems: Iraq trial
. 41st WEDC International Conference Kenya, 2018. The Chloroclam, a small high-resolution chlorine analyser that transmits continuous real-time data through a 2G/3G mobile network, was trialled over a 7-month period in an IDP camp in Northern Iraq to determine its functionality and ease of use in a crisis context. The results validated the data produced by the Chloroclam, with datasets highlighting significant seasonal and diurnal variances in chlorine concentrations.
Dan Campbell
USAID Water Communications and Knowledge Management Project
ECODIT
1901 N. Moore St, Suite 1004
Arlington, VA 22209
Email:

This email address is being protected from spambots. You need JavaScript enabled to view it.
You need to login to reply
Re: A humanitarian WASH update
21 Nov 2019 17:02
#28502
by

campbelldb
Dear Colleagues:
Links to each of the items listed below are on
Sanitation Updates
.
Please contact Travis Yates,
This email address is being protected from spambots. You need JavaScript enabled to view it.
, if you have any questions about the GWC Resource Center. Also below are news from Elrha, USAID, studies from Lebanon and Bangladesh and some interesting blog posts from UNHCR, CGIAR and others.emergencies
The Global WASH Cluster is maintaining a resource center focused on humanitarian WASH with links to relevant journal articles, toolkits, and NGO learnings (
wrc.washcluster.net/
). There are nearly 200 cataloged documents covering a variety of WASH themes. A sample of documents includes:
-
Guidance on Market Based Programming for Humanitarian WASH Practitioners (2019)
-
Assessing Emotional Motivators for Handwashing with Soap in Emergencies: Results from Three Asian Countries (2019)
-
Evaluation of an Emergency Bulk Chlorination Project Targeting Drinking Water Vendors in Cholera-Affected Wards of Tanzania (2019)
-
Water, Sanitation and Hygiene Innovation Catalogue: A Collection of Innovations for the Humanitarian Sector (2019)
-
Menstrual Hygiene Management During Emergencies: A Study in Flood-prone Districts in Assam (2019)
NEWS
WASH EVIDENCE INNOVATION CHALLENGE: DEVELOP ROBUST EVIDENCE ON HUMANITARIAN WASH INNOVATIONS
. Elrha, November 2019.
We are looking for robust research studies that generate practical, comparative evidence around HIF-funded WASH innovations. The evidence will be useful for both the innovations themselves and the humanitarian sector as a whole. These studies need to be collaborations between WASH innovators, researchers and humanitarian agencies.
USAID Announces Nearly $56 Million in Additional Humanitarian Assistance to Contain Ebola in the Democratic Republic of Congo
. USAID, November 2019.
With this funding, the United States is continuing to provide life-saving assistance through on-the-ground partners, including activities to prevent and control infections in health facilities, enhanced surveillance for the disease, training for health-care workers, community-engagement efforts, the promotion of safe and dignified burials, and food to support people and communities affected by Ebola.
JOURNAL ARTICLES
Refugees, water balance, and water stress: Lessons learned from Lebanon
. Ambio, November 2019.
Results of our spatial analysis show that while the impact of refugees and indirectly conflicts' on water stress is of paramount importance and it cannot be neglected, opportunities exist for the international community to intervene and provide for water supply and network efficiency improvements, which can relieve the induced stress.
Occurrence of Escherichia coli and faecal coliforms in drinking water at source and household point-of-use in Rohingya camps, Bangladesh
. Gut Pathogens, November 2019. Despite the limitations and challenges faced, this is the first study of water quality assessment in the Rohingya camps involving almost half of the total drinking water sources.
A Synthesis Report Analyzing Menstrual Hygiene Management Within a Humanitarian Crisis.
OIDA International Journal of Sustainable Development, November 2019.
The lack of universal policy surrounding the implementation of MHM in a crisis has implications not only for women's health and dignity, but also for a country's progress towards the related SDG targets.
Beyond mapping: a case for geospatial analytics in humanitarian health
. Conflict and Health, November 2019.
This paper explores a variety of historical and contemporary geospatial applications in the public health and humanitarian fields and argues for greater integration of geospatial analysis into humanitarian health research and programming.
BLOGS
Groundwater can prevent drought emergencies in the Horn of Africa. Here's how
. The Conversation, November 2019.
The idea is that drought-driven humanitarian emergencies can be prevented if groundwater is reliably made available at strategic locations.
The Growing Threat of Water Wars
. Project Syndicate, November 2019.
Today, hundreds of international water agreements are coming under pressure.
Bringing toilets into the home boosts refugees' health and security
. UNHCR, November 2019.
Burundian refugees in eastern Democratic Republic of the Congo receive cash to construct houses and toilets, improving access to better sanitation.
11,000 Steps to Water: How data visualization can impact American perceptions of refugees
. UNHCR, November 2019.
One of the prototypes developed was an activity tracking app. This app helps Americans see how their daily activity compares to the daily activity of refugees.
New project offers circular economy solutions for refugee and host communities in East Africa
. CGIAR, October 2019.
'We have developed solutions like pellets from fecal sludge for agriculture and safe wastewater reuse for urban agriculture,' said the Ethiopian economist. 'These RRR solutions and other innovations from low-space farming can be adapted to work in refugee settlements.'
REPORTS
Safer water, better health: 2019 update
. WHO, 2019.
The report also presents selected WASH interventions that have been shown to improve health and complements them with available cost–effectiveness analyses.
Guidelines on Inclusion of Persons with Disabilities in Humanitarian Action
. Inter-Agency Standing Committee (IASC), 2019.
The guidelines set out essential actions that humanitarian actors must take in order to effectively identify and respond to the needs and rights of persons with disabilities who are most at risk of being left behind in humanitarian settings. Chapter 18 is on WASH issues.
Dan Campbell
USAID Water Communications and Knowledge Management Project
ECODIT
1901 N. Moore St, Suite 1004
Arlington, VA 22209
Email:

This email address is being protected from spambots. You need JavaScript enabled to view it.
You need to login to reply
Re: An update from the Global WASH Cluster Resource Center | Humanitarian WASH research
25 Feb 2020 17:34
#29098
by

campbelldb
Dear Colleagues:
Links to each of the items listed below are on
Sanitation Updates
.
Dear Colleagues:
Please contact Travis Yates,
This email address is being protected from spambots. You need JavaScript enabled to view it.
, if you have any questions or suggestions about the Resource Center. Also listed below are other recently published publications and resources.
RESOURCE CENTER UPDATES
The Global WASH Cluster is maintaining a resource center focused on humanitarian WASH with links to relevant journal articles, toolkits, and NGO learnings (
wrc.washcluster.net/
). There are over 200 key documents cataloged that cover a variety of WASH themes. A sample of recent documents includes:
- Guidance on Chlorine Tablet Selection for Household Use in Emergencies (2019)
- A Scoping Review of International Guidelines of Prevention and Control of Cholera with WASH Interventions (2020)
- A Summary of WASH Coordination in Emergency Response (2019)
WEBSITES/ORGANIZATIONS
Resiliencelinks
- The Center for Resilience is part of USAID's Bureau for Food Security, soon to be the Bureau for Resilience and Food Security.
University of Colorado, Boulder Drought Resilience Impact Program (DRIP)
- The Drought Resilience Impact Platform's comprehensive systems design integrates early detection and planning with proactive groundwater management to ensure water availability, thus enabling drought-prone communities to become effective managers in the prevention of these humanitarian crises.
BLOG POSTS
5 myths about refugees and WASH
. SWA, February 2020. This factsheet identifies and debunks 5 common myths surrounding displaced people, and highlights the implications that WASH practitioners must consider.
Kerlink Gateways powers water-monitoring pilot program for UN refugee agency
. Waterworld, Feb 2020. Remote wireless sensing and communication abilities are a possible game-changer for monitoring in refugee situations.
JOURNAL ARTICLES
Hygiene programming during outbreaks: a qualitative case study of the humanitarian response during the Ebola outbreak in Liberia
. BMC Public Health, January 2020.
The experiences of humanitarians allowed us to identify areas that could be strengthened when designing hygiene programmes in future outbreaks. Specifically, we identified a need for rapid research methods to explore behavioural determinants; increased skills training for frontline staff, and increased operational research to explore behaviour change strategies that are suited to outbreak situations.
Child handwashing in an internally displaced persons camp in Northern Iraq: A qualitative multi-method exploration of motivational drivers and other handwashing determinants
. PLoS One, February 2020.
Access to soap and water was perceived to be high across all participant groups. Children, caregivers and hygiene promoters all perceive the determinants of child handwashing to be associated with familial role, environmental factors pertaining to location and quality of handwashing materials and facilities, and level of exposure to hygiene promotion, and children also attribute their handwashing to social norms. We find that children in this context are motived most by play and nurture.
Syrian Refugees, Water Scarcity, and Dynamic Policies: How Do the New Refugee Discourses Impact Water Governance Debates in Lebanon and Jordan?
Water, January 2020.
This study is novel because of the focus on the new discourse of refugees in relation to water governance debates in both Lebanon and Jordan.
REPORTS
Chlorine Tablet Use for Household Water Treatment in Emergencies: Guidance for Tablet Selection
. Chlorine Tablet Working Group, April 2019.
The goal of this document is to provide guidance on the assessment and interpretation of the parameters that influence tablet choice and the selection of specific size(s) of chlorine tablets which should (non-bindingly) be recommended for distribution in a particular emergency context.
PulseSatellite: A tool using human-AI feedback loops for satellite image analysis in humanitarian contexts, January 2020.
We present PulseSatellite, a collaborative satellite image analysis tool which leverages neural network models that can be retrained on-the fly and adapted to specific humanitarian contexts and geographies. We present two case studies, in mapping shelters and floods respectively, that illustrate the capabilities of PulseSatellite.
The role of social connectedness among South Sudanese refugees in West Nile, Uganda
. Mercy Corps, January 2020. The objective of this report is to help humanitarian aid actors understand important and often overlooked sources of household resilience during displacement. This understanding may help humanitarian aid actors design more effective interventions that strengthen existing social connections on which displaced populations rely for support
Dan Campbell
USAID Water Communications and Knowledge Management Project
ECODIT
1901 N. Moore St, Suite 1004
Arlington, VA 22209
Email:

This email address is being protected from spambots. You need JavaScript enabled to view it.
You need to login to reply
Time to create page: 0.527 seconds